Ready for an unforgettable summer adventure? Look no further than London, Ontario.
Whether you're travelling with family, friends or embarking on a solo journey, London has something to offer everyone. From outdoor activities to cultural festivals, incredible patios and world-class music events, get ready to experience the best of London on your summer road trip!
---


SOAK UP THE SUN:

OUTDOOR ADVENTURES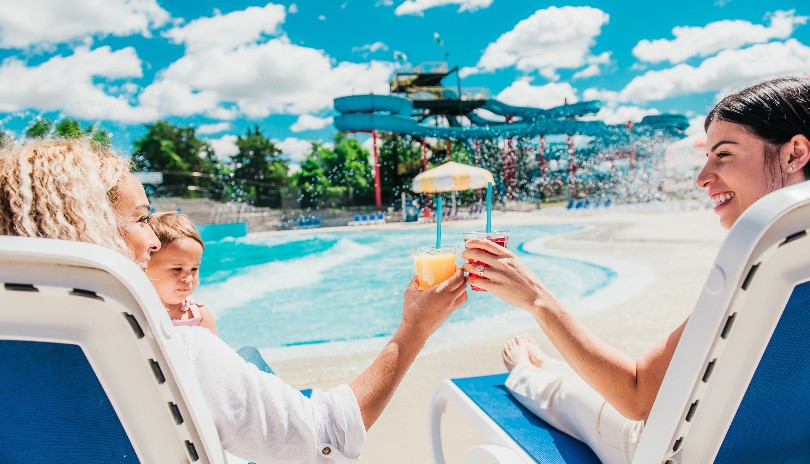 East Park
Summer is the perfect season to explore and enjoy the outdoor thrills of the Forest City! Brace yourself for an adrenaline-fueled adventure at East Park as you slide into the exhilarating waterpark, perfect your swing on their scenic golf course and embrace the high-speed excitement of go-karting. With a wide range of activities for all ages, East Park promises a day filled with laughter, joy and unforgettable moments.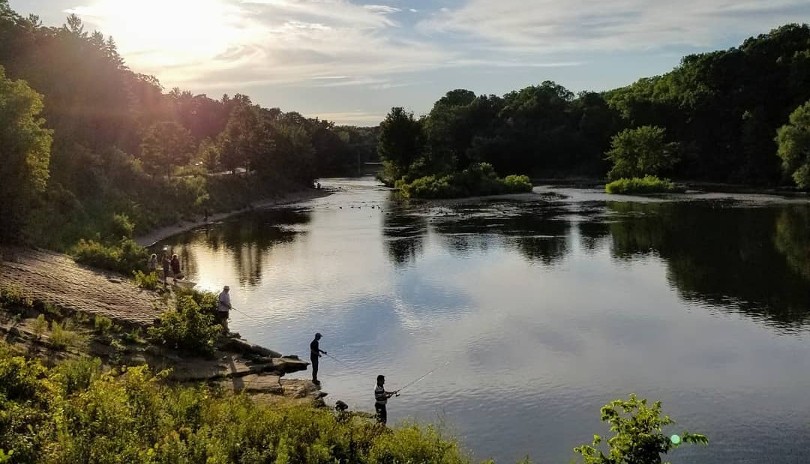 The Thames Valley Parkway
The Thames Valley Parkway is another place for outdoor enthusiasts and nature lovers to explore! Stretching over 43 kms along the scenic parklands of the Thames River, this multi-use recreational trail is the perfect setting to explore on two wheels, two feet, roller blades, scooters and more! With picturesque river crossings and connections to over 150 kms of additional pathways, there's endless options to discover all corners of London's natural beauty.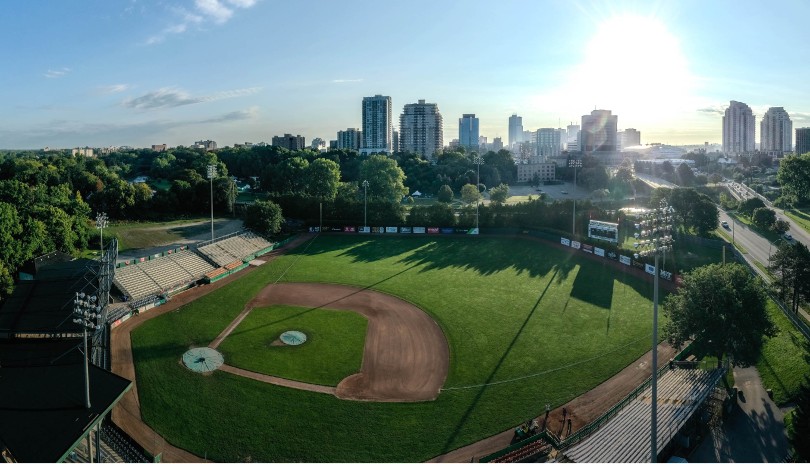 Labatt Memorial Park
For sports enthusiasts and history buffs, tours of Labatt Park - the world's oldest baseball grounds - is a sure home run! Their guided tours take you on a fascinating journey through time. You'll explore the park, hear captivating stories about legendary players and view artifacts spanning the park's remarkable history. After you've learned about baseball of the past, experience the present at a London Majors game! The hometown heroes are coming off back-to-back championships and are swinging for a third!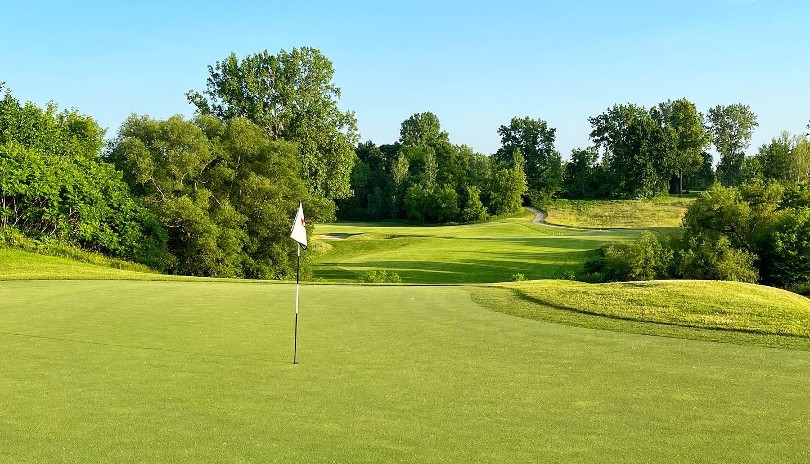 Golfing in London, Ontario
No summer sports talk would be complete without mentioning the beautiful greens of London, Ontario. Whether you're a newbie or a seasoned pro, the London, Ontario golf directory has a course that's perfect to work on your swing and challenge your putting strokes while you soak up the summer sun.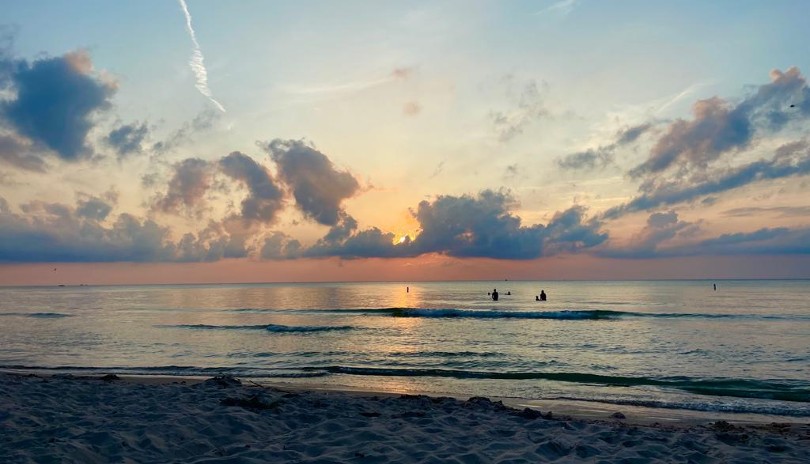 Head to the Beach
Speaking of sun, if you're in the mood for a beach day, you are in luck! London is situated a short drive from two amazing beach towns! Port Stanley and Grand Bend are both fantastic options if you are looking to soak up the sun on!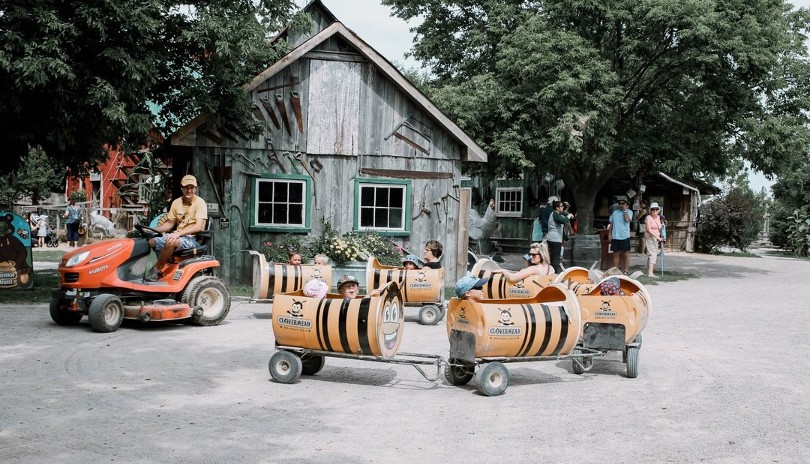 Clovermead Adventure Farm
Clovermead Adventure Farm is just a short 20-minute drive outside of London and is a great place for some outdoor fun. Family activities like wagon rides, splash pads, petting zoos, straw jumps, zip lines, pedal go-karts and more make for a refreshing day away from the city.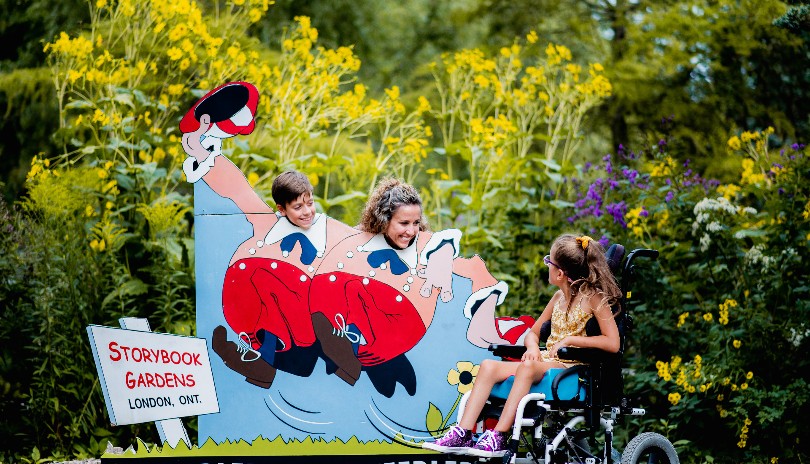 Storybook Gardens
Or if you're looking for some thematic fun, Storybook Gardens is where imagination, excitement and wonder come to life. The fairytale inspired theme park has rides, swings, a 100-year-old express train and story time characters that will leave kids inspired as they explore the magic around every corner.
---


BEAT THE HEAT:

INDOOR ADVENTURES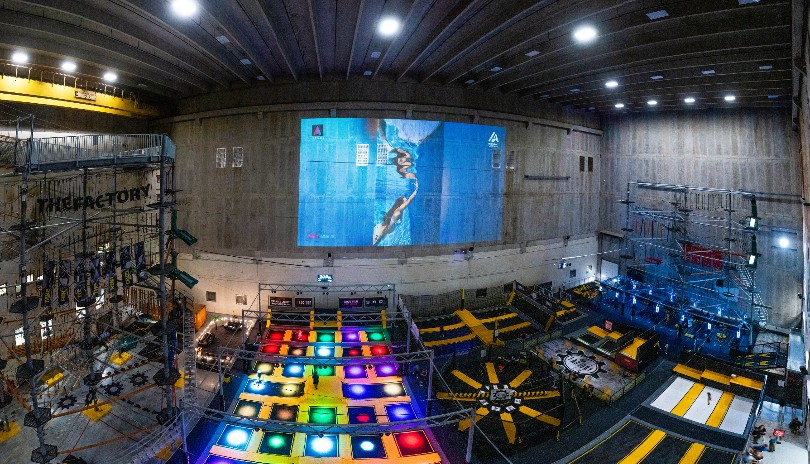 100 Kellogg Lane
If you need to escape the summer heat or turn a rainy day into a whirlwind of fun, don't miss 100 Kellogg Lane, where excitement awaits under one roof! Immerse yourself in the ultimate adventure with a list of exhilarating activities, including the world's largest indoor ropes course, a trampoline park, ziplines, arcade games, multi-sport simulators and mind-bending virtual reality rooms. Not to mention the delicious local flavours found at the on-site brewery, distillery and restaurants! Prepare to create memories that will keep you buzzing long after your visit!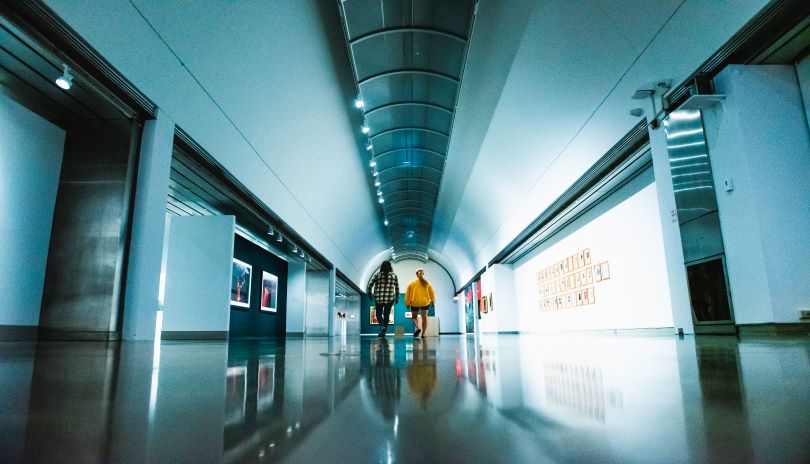 Museums in London, Ontario
The cultural exhibits of art and history in London also make for an inspiring afternoon. Whether you're interested in art, history, medicine, the military, indigenous culture and early settler life, or if you're looking to get up close and personal with a jet aircraft, London has an amazing variety of museums waiting for you to explore!
---
SOUNDS OF SUMMER
London is Canada's first and only UNESCO City of Music. One of the contributing factors to this prestigious distinction is a diverse selection of music festivals that will bring your summer road trip to the next level.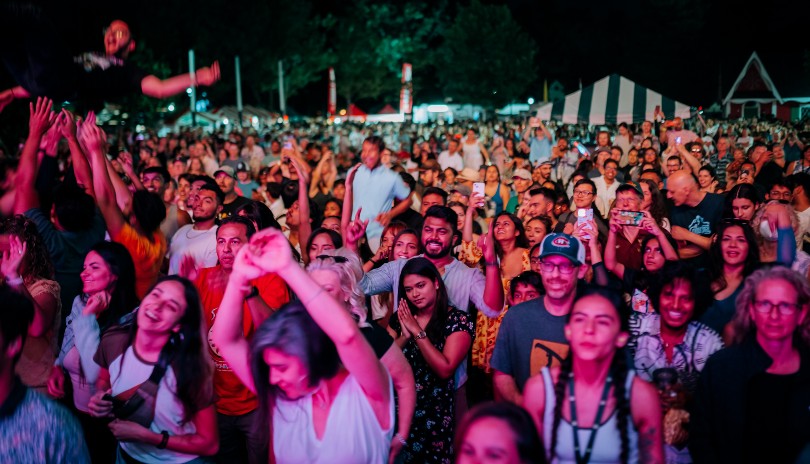 Sunfest is a four-day cultural extravaganza featuring renowned artists from around the globe as they come together to celebrate a rich diversity of music and arts. Rock the Park is an annual event that showcases world-class musicians in the heart of the city, right along the Thames River. Another marquee music festival is Home County Music & Art Festival which has been celebrating amazing Canadian artists with a wide range of musical styles and genres since 1974.
These three festivals are just the tip of the iceberg when it comes to live music in London! Every week there are electric shows at London's indoor venues and lively performances at an ever expanding list of cultural festivals. Make sure to stay up to date with Tourism London's music event page and experience all the beautiful sounds in the summer air.

---

REFUEL & REFRESH
London has a vibrant patio scene, offering a variety of hidden gems and popular outdoor spaces where you can savour delicious food and refreshing drinks. Whether you're looking for a cozy hideaway, a trendy rooftop perch, or a lively streetside spot, London's patios have something for every taste. Enjoy the warm summer air and unwind with your favourite beverage, making the most of the city's inviting patio culture.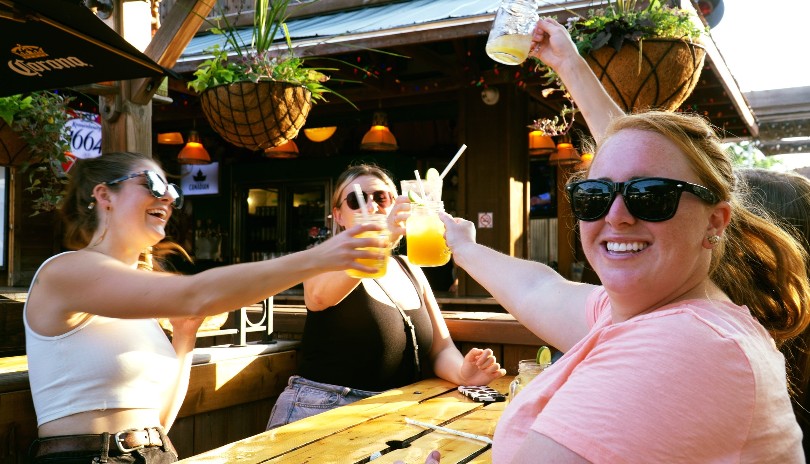 Covent Garden Market
First established in 1845, Covent Garden Market is a historic landmark located in downtown London. This vibrant market is open seven days a week, offering a plethora of food options, services and a weekly local farmers' market. Immerse yourself in the cultural diversity of London by visiting the market on Multicultural Sundays, where you can indulge in a variety of global flavours. The summer season is full of exciting musical and cultural festivities that bring in rich flavours from around the world. Upcoming highlights include the Colombian Gastronomy Festival, Island Fest and Jerk Fest, just to name a few!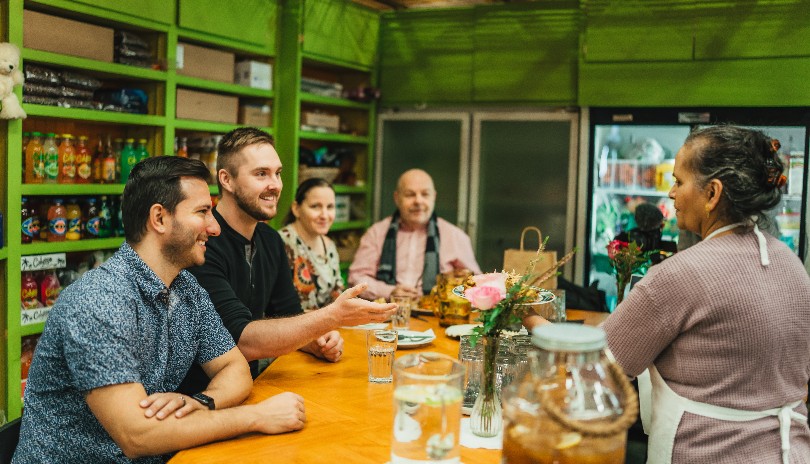 London's Libations Scene
What could be better than a refreshing summer drink? A locally brewed summer drink of course! London's libations scene is uniquely diverse with breweries and distilleries that make the drink in your hand extra special. The local scene of both alcoholic and non-alcoholic locally crafted drinks is sure to elevate your afternoon outing into a special experience you'll brag to your friends about. Is one stop not enough? Check out this unique walking tour highlighting the vibrant libations district in Old East Village. Don't forget to collect a Libations District Passport to help you discover the excellent drinks of OEV and track your progress!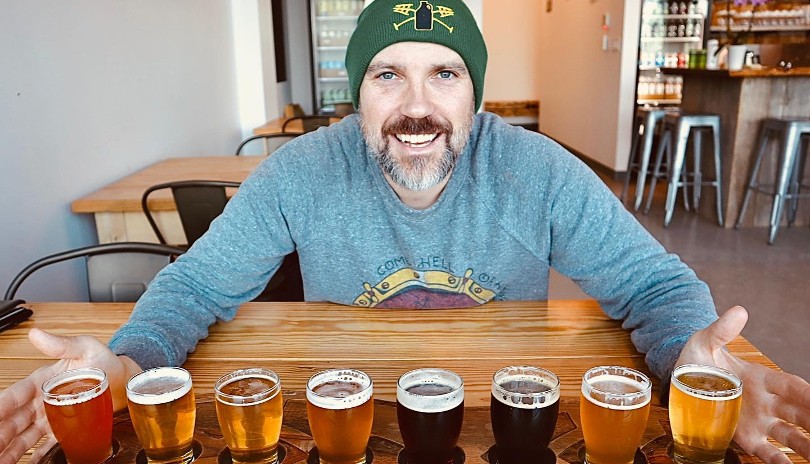 Ice Cream!
If someone in your car is screaming for ice cream, don't fret! Be sure to stop at one of the many great ice cream spots in the city! Indulge in decadent flavours at Haven's Creamery, experience rolled ice cream at Roli Poli, savour homemade treats at The Ice Cream Bowl and enjoy the retro vibes at Merla Mae Ice Cream. Cool off and treat yourself to a scoop…or two!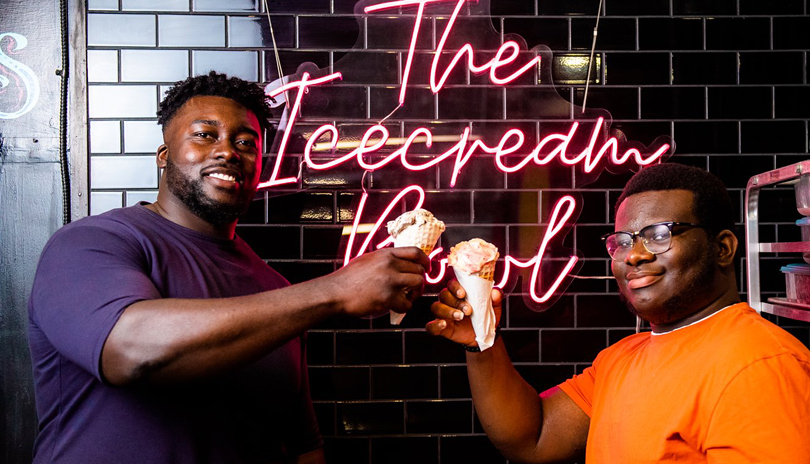 Summer is in full swing in the Forest City! There's no better time to gather your loved ones and embark on an unforgettable summer adventure in London, Ontario. So, pack your bags, hit the road, and get ready for a summer of endless possibilities and memorable adventures!