Enjoy the tastes and subtleties of the local craft beer and distillery phenomenon.
There are a number of beloved, locally-owned small-batch brewers and distilleries dedicated to making exceptional craft beer and cocktails, right here in our neck-of-the-woods.
Beer lovers and spirits enthusiasts can find everything from signature brews, artisanal craft beers, one of a kind cocktails to seasonal flavours that pay homage to the hard work and wisdom of our local farmers.
---

Anderson Craft Ales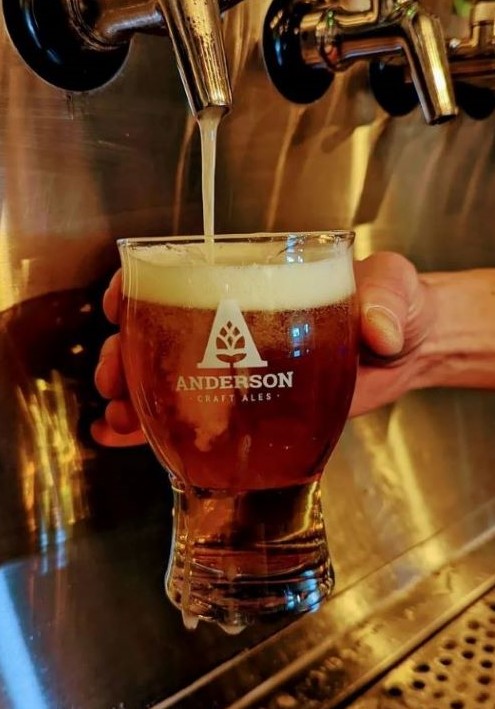 Head over to the Old East Village's family-owned, independent craft brewery. Anderson Craft Ales focuses on crafting small-batch, handcrafted premium hop-based ales, and offers cans, kegs and growlers. Recently they've gotten some attention for introducing a revolutionary carbon capturing technology (the first of its kind in Ontario) that greatly improves their carbon footprint. There's a tap room that sells beers by the glass or flight. The atmosphere is convivial and relaxed. The refurbished industrial building is structured for tours and community events. The kitchen, run by EAT.O.A, is open Wednesday-Thursday 12 PM - 8:45 PM, Friday-Saturday 12 PM - 9:45 PM, Sunday 11 AM - 2 PM for brunch!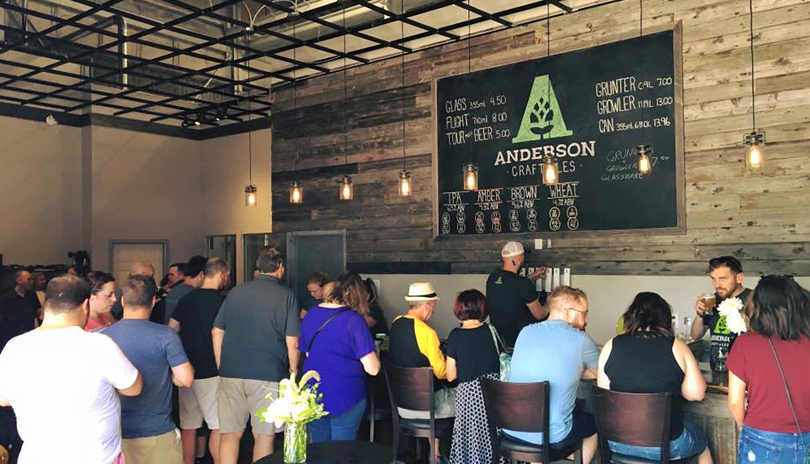 ---
Forked River Brewing Company
Forked River Brewing Company is London's oldest Craft Brewery. Three local, award winning home brewers teamed up to bring The Forest City the beer it deserves. Forked River Brewing Company is always brewing something new, and continues to serve up consistent and flavourful seasonal brews made with care in the traditional craftsman manner with all natural, quality ingredients. There are three flagship brews - Capital Blonde Ale, Riptide Pale Ale and Interstellar IPA, along with a great selection of rotating seasonal flavours. The newly expanded taproom is family friendly with games and crafts for the kids. It's the perfect place to enjoy or a flight or glass while spending time with family and friends.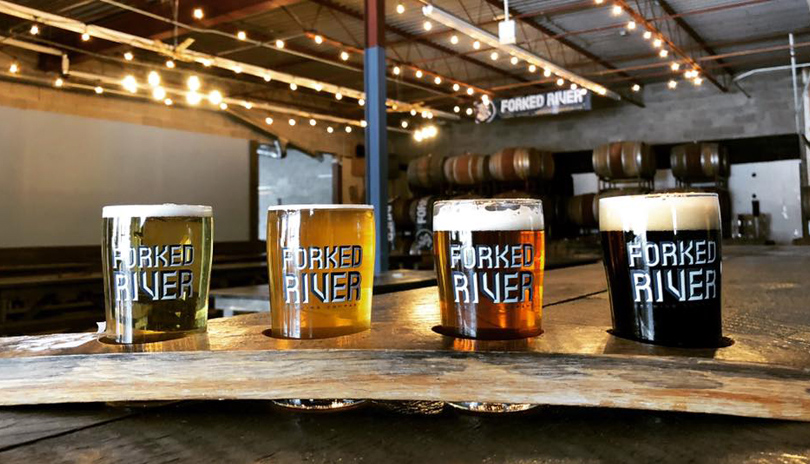 ---
London Brewing
London Brewing cares deeply about the quality of their ingredients and the sustainability of their product. They're one of two certified organic craft breweries in Ontario and 1 of less than 20 in all of Canada. London Brewing is a democratic enterprise owned by its employee members - they seek to create great beer, good jobs, and have a positive impact on their community. Truly local matters - all of their beers feature Ontario grown ingredients (most coming from within 117km of the brewery) and they were the first Craft Malt Certified brewery in Canada, reflecting their commitment to using local ingredients in all of their beers.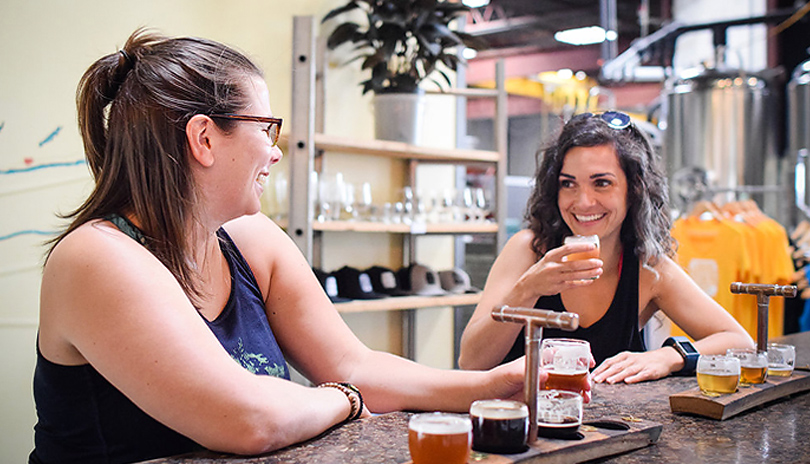 ---
Toboggan Brewing Company
Family owned and operated. Toboggan Brewing Company is located in the heart of downtown London right across from Victoria park. The name "Toboggan" comes from the London history of being a tobogganing Mecca in the late 1800s. With 8 core brands always on tap in the restaurant and in cans in their retail store. They also have a rotating number of seasonal brews that change regularly so there's always something new! The full service restaurant is the perfect place to bring your friends, family or co workers as they can host events for 2-200 and focus on making as much as possible with local ingredients.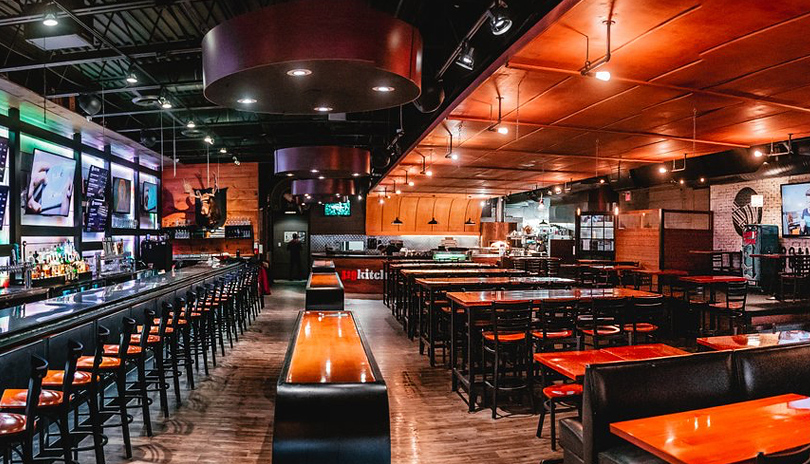 ---
labatt brewery
London's iconic homegrown brews - Labatt Blue pilsner is the best-selling Canadian beer around the globe. Labatt Brewers of Canada have been shaped by close to 170 years of brewing excellence and commitment. Labatt's unwavering commitment to delivering superior products to their customers is achieved by using only the finest ingredients and time-proven methods to brew some of the best beers in the world. Book the Labatt Brewery Tour and experience how an iconic Canadian beer is made.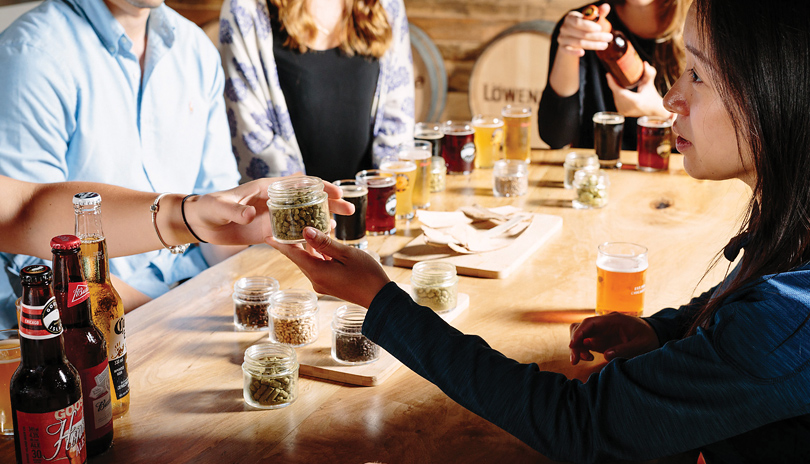 ---
Powerhouse BRewing Company
Located in the original powerhouse of the newly revitalized Kellogg's factory, Powerhouse Brewing Company is a focal point for 100 Kellogg Lane. Brewing five core brands as well as local collaborations and seasonal brews, there's always something new to try or take home. Their beers, paired with classic pub fare and rotational comfort food specials makes Powerhouse a destination in Old East Village for a nice lunch or a night out. A private event space on their mezzanine over looking the brew floor is perfect for corporate or private events.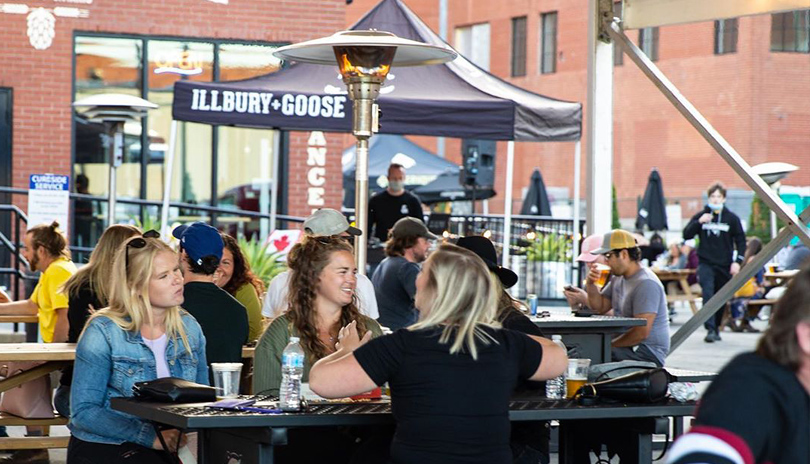 ---
Beerlab!
Located right Downtown London, this small batch brewery is not to be missed while you are on your outings to meet friends, dates, or before and after an event at Budweiser Gardens! Brewed by the Denim Brothers themselves, Beerlab! is a London gem you'll remember when traveling in the Forest City.
---

Curley Brewing Company
Established in 2017, Curley Brewing Company is a nano brewery located in London's Hyde Park area. Curley Brewing is London's first and only plant based brew pub offering house brewed pints and flights and a delicious vegan menu full of your favourite classic pub food! Curley's also offers house brewed kombucha on tap, locally roasted pour over coffee, and so much more!
---

DUNDAS & SONS BREWING COMPANY
Located in Old East Village, this nano brewery serves the Forest City with locally sourced organic/all natural craft beers, wines, spirits, cocktails and food. Look out for Dundas and Sons Brewing's featured local talents in support of music and art in the area. Recently they have announced their partnership with Doing Fine Kitchen located right next door!
---

Storm Stayed Brewing Company
Storm Stayed Brewing Company is small, community-oriented craft brewery that believes it takes more than just quality ingredients, sound science and innovative techniques to make a brewery special. Feel welcomed into the neighbourhood of the Coves near Old South, just as they are proud to warmly welcome all of those who visit the modern, dog friendly taproom or patio! Stop by for a while or grab some super fresh cans to go.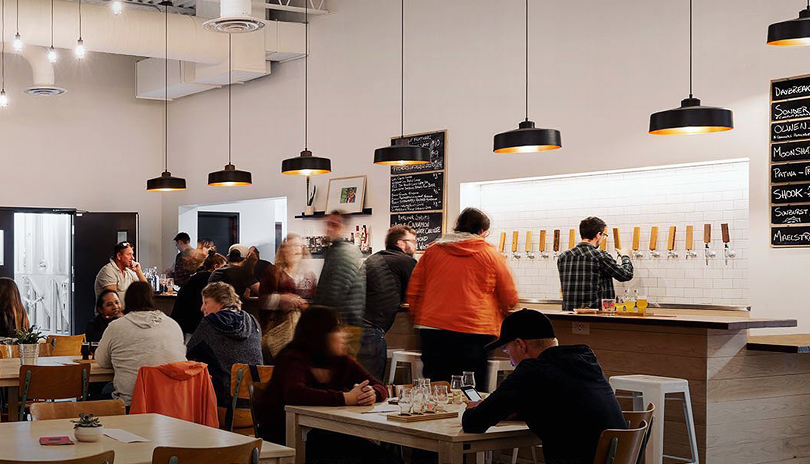 ---
Union Ten Distilling Co.
At Union Ten Distilling, the premier distillery in London, ON, they are enthusiastic about small-batch spirits — those liquors that were lovingly created through dedication to the craft, using innovative methods and natural ingredients. So enthusiastic in fact, that they set out on a quest across North America, gleaning a deeper level of knowledge of the craft and what it takes to create a variety of exceptional craft spirits by hand. Others have said just 'drinking their way across the country. After partaking in their fair share of craft whiskeys, applejack and vodkas, they believe they know a thing or two about premium spirits.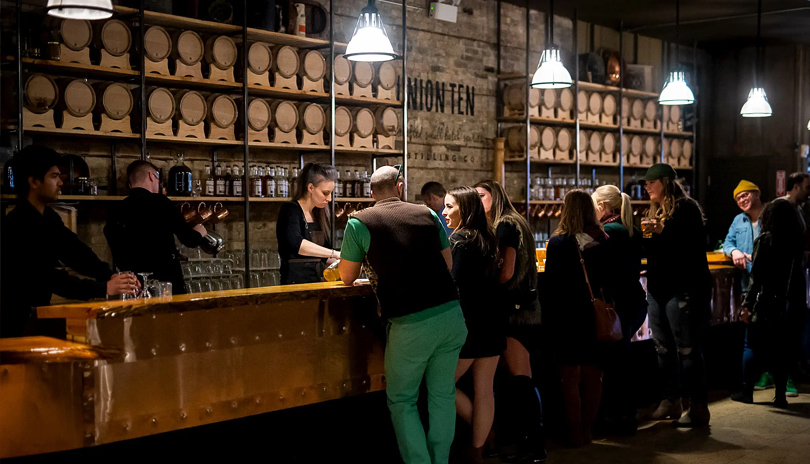 ---
Paradigm Spirits Co.
Nestled in the compounds of 100 Kellogg Lane, Paradigm Spirits Co. is the Forest City's newest distillery. The former Kellogg processing facility presented a unique opportunity to produce spirits using many of the same ingredients used in cereal production that are grown and harvested within our region. The first floor comprises of a production distillery and warehouse space, a tasting room, cocktail bar and a covered patio along with a retail shop. The second story includes a private event space, heated balcony and kitchen. Be sure to put Paradigm Spirits on your list of locations to visit while in London!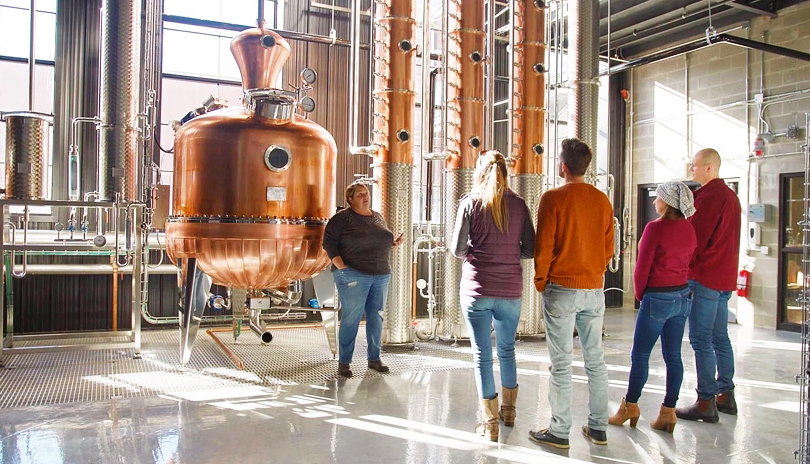 ---
Disclaimer: This content is for people of legal drinking age only following the Province of Ontario liquor laws. Please do not share with those who aren't. Enjoy responsibly.