London, Ontario has a vibrant and robust arts community offering many hands-on experiences you're going to want to try on your next visit.
From pottery and painting classes, to stained glass, woodworking, food classes and more, there are create-your-own experiences for whatever type of art you're looking for!
pottery
Have you always wanted to try making pottery but don't know where to start? Well, get ready to seize the clay at these studios! The London Clay Art Centre offers a number of hands-on workshops that are perfect for a date night or an outing with friends and family. Get your hands dirty and wheel throw yourself a unique vase or bowl or roll up your sleeves and hand-build a customized mug or creative décor piece for your home.


Cottage Pottery Studio prides themselves on creating an inviting and comforting space that is perfect for creative exploration. They offer a variety of date night classes, private events and multi-week workshops. Take advantage of their clay guides, exclusive glazes, clays and materials to create pottery unique to your artistic vision! Wanting to work in your own space? Pick up a "Studio in a Box" and get started at home with everything you need!
Looking for a place where the pottery is already made for you? Look no further than Crock a Doodle pottery painting studio! Suitable for all ages and abilities, this studio offers a special place to gather with friends and family and enjoy the fun of decorating your own pottery!

---

painting/drawing
Nothing is more intimidating than looking at a blank canvas, but London has many programs and spaces perfect for dipping your paintbrush and giving that painting a go.
For the Love of Art offers painting and drawing classes for all ages, in addition to take home kits with supplies that allow you to take your creativity to the next level. Test your skills with watercolour and paint a dreamy landscape or switch things up by making an ink masterpiece.
For those looking to fine tune their skills, the TAP Centre for Creativity provides classes for mastering different techniques of painting, drawing and sketching. Take a class on finishing techniques with oil paint, or costume drawing from a live model. They even offer a free monthly comic series to assist you in translating your ideas into a unique visual narrative!
On the other side of town, 4 Cats Art Studio in Byron offers fun, seasonally themed classes perfect for creating a hand-made gift or adding some personalized holiday décor to your home! They also offer memberships that include group bookings for a variety of painting and art classes and access to eight new projects each month.
The Art Gallery and Studio of Lambeth is another local business offering a wide variety or workshops beyond the traditional drawing and painting classes (although they offer those too!). Maybe you'll learn to combine different colours of wool to create a beautiful felting piece or turn up the heat and join a fused glass workshop. The studio also offers paint parties and take-home DIY art kits for all ages craving a creative outlet.

---

textile art
What about string and yarn classes? Yes, London has those too! These classes are sure to leave you in stitches and will definitely come with some strings attached. The London District Weavers and Spinners Guild has been around for more than 70 years with a goal to share the experience of weaving and spinning, improve the craft and support others with similar interests. The guild offers a variety of classes such as drop spindle spinning and beginner weaving. Spin your own yarn to knit or crochet beautiful blankets, socks and scarves or weave your own custom pillows and wall hangings to add some personal flair to any room.
Just a short drive to Arva, you'll find The Wagon Shed. Holding classes on weaving, basket making and so much more, you can make your own beautiful quilt to cuddle up with on a cool night or spin your own yarn from fleece to create a warm pair of mittens for your snowy walks this winter.
The London chapter of the Canadian Embroiderers' Guild has class offerings that work to preserve and foster the art of a number of different textile work including embroidery, needlework and fibre art. Add a personalized touch to a bag or piece of clothing with an embroidered name or design that will be sure to stand out from the rest.

---

woodworking
Woodworking is an artform that not many people know how to get into, but the London Community Woodshop is out to change that with the classes they offer. Make your very own live edge charcuterie board or a cutting board that will impress your friends and family. They even have a masterclass where you can design and build a segmented bowl from a variety of exotic woods.

---

stained glass
Have you ever marveled at the beautifully coloured panes of glass in an old church or historic home? Do you want to learn how to make your own stained glass masterpiece? Head over to Sunrise Stained Glass and join in on one of their six-week courses where their expert instructors will teach you how to make your own beautiful stained glass creation to add pizzaz to any plain, old window.

---

culinary art
Everyone knows that food is an art form unto itself. Perfect your skills by taking a cooking class and trying your hands at a new cuisine. Perhaps you'll try making your own homemade gnocchi? Or maybe you've been wanting to try your hands at the perfect roast beef dinner with all the fixings. London offers a variety of cooking classes you're going to want to try.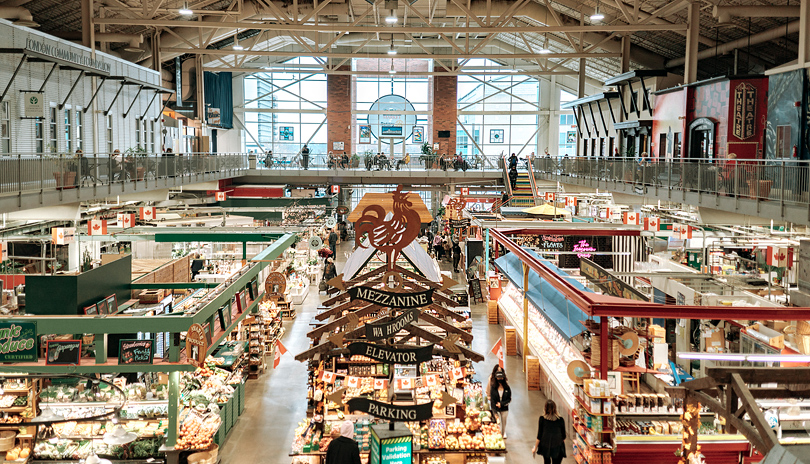 Growing Chefs! Ontario has classes for kids as well as monthly adult cooking classes that will have you on your way to being an iron chef in no time. Why not add a weekend cooking class into your morning market experience at the Covent Garden Market? Their classes are put on by local chefs and feature delicious seasonal ingredients.
And be sure to stop by Jill's Table. This favourite food destination of Londoners has been offering a variety of cooking classes for years. Featuring unique cuisines and some of the latest food trends, these classes sell out quickly so you're going to want to register early. When you're there, don't forget to factor in some time to shop! With the latest in specialty food items, cookware, bakeware, kitchen gadgets and more, Jill's Table is the perfect spot for incredible gifts or to treat yourself!

---

art inspiration
If you need a little more artistic inspiration before you get started on your own project, why not visit one of London's many local art galleries! Museum London, Benz Gallery or the Jonathon Bancroft-Snell Gallery may have just the inspiration you need. Take in the wide range of displays and exhibitions including paintings, drawings, sculpture, ceramics and photographs.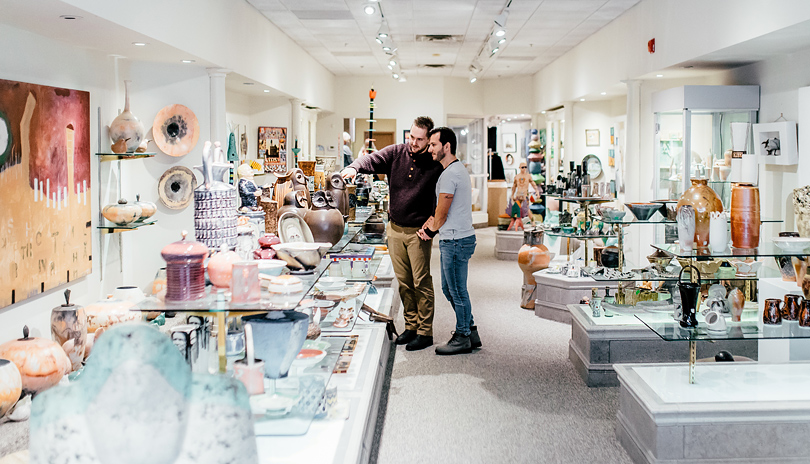 Have a mini-Picasso on your hands? The London Children's Museum is a great place for the little ones to get some hands-on experiences to inspire their next masterpiece. Go back in time and explore what it would have been like to live in 1880 or go even further back in time and discover their interactive dinosaur gallery!
You can even seek inspiration from one of the greatest artists ever, Vincent Van Gogh! Explore the multi-projection and immersive audio of Imagine Van Gogh at 100 Kellogg Lane until January 8, 2023. Van Gogh's work will be on display in a scale at which you've never seen before and is sure to get the inspirational juices flowing.
So, no matter what type of art you're into, or looking to learn more about, you can be sure that there is a class on it somewhere in London!