You've probably started to notice the shift ... the cooler nights, the changing scent, that slight feeling of anxiety/excitement knowing September is around the corner (that nudge is there even if you've been out of school for years), and don't get me started on the retail inventory - Fall is coming.
But, it's not here yet! There are still summer days filled with warm sunshine to embrace. So, keep the pumpkin spice everything locked away for a while longer and live in the moment.
This week is all about new or unique ways you can engage with four neighbourhood communities around London. Step outside your bubble (not your COVID-19 bubble!) and head to a different neck of the woods than you're used to exploring.
---

Downtown
TAP is "London's creative hub" - boasting a gallery, theatre, workshop space and resident artist studios all under one roof in the downtown core. The next two weekends will feature a solo exhibition for Connor Mackinnon who is completing his 1-year residency. This gallery viewing will be available in person with advance bookings, and also allows for a digital experience. Visit https://www.tapcreativity.org/ to book a viewing for August 21, 22, 28 or 29.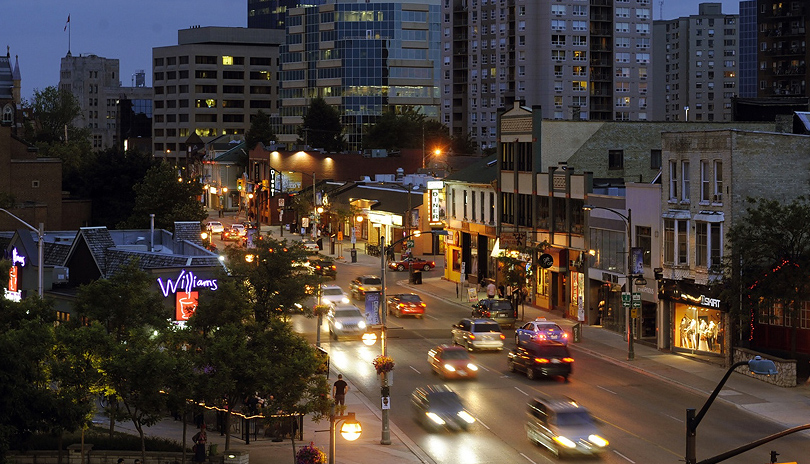 Before or after checking out Mackinnon's work, take a walk down the middle of the street - Dundas Place is open! London's first flex street allows pedestrians to roam freely. Visit merchants, grab a drink on a patio or just enjoy a leisurely stroll in the core without vehicles getting in your way. You'll be able to experience the area car-free throughout August on Friday and Saturday nights from 6:00 - 11:00 p.m. and Sunday's from 10:00 am - 4:00 p.m.

---

Hamilton Road
London is known as the Forest City so a Tree Trunk Tour might seem a bit on the nose - I think it's not only fitting but a perfect way to celebrate and showcase the beauty of trees! However, this is not your average tour to discover tree species, rather it features incredible, artistic carvings. Each carving and stop along the tour incorporates history and a unique story. Book a tour through the Hamilton Road BIA and explore this one-of-a-kind experience.

---

Old East Village
Enjoy the sunshine and another neighbourhood stroll in funky OEV. If art, culture and/or history is your jam then you'll want to check out the self-guided Old East Village Public Art Crawl. Featuring murals, mosaics, sculptures and even a selfie station, you'll have the chance to visit art installations at iconic local destinations such as the Palace Theatre, Banting House and St. Regis Tavern. All that walking is sure to work up an appetite, so finish off your afternoon at Old East 765 Bar and Grill, grab a pint on the patio at Anderson Craft Ales or a caffeine fix and snack at 10 Eighteen Coffee Bar.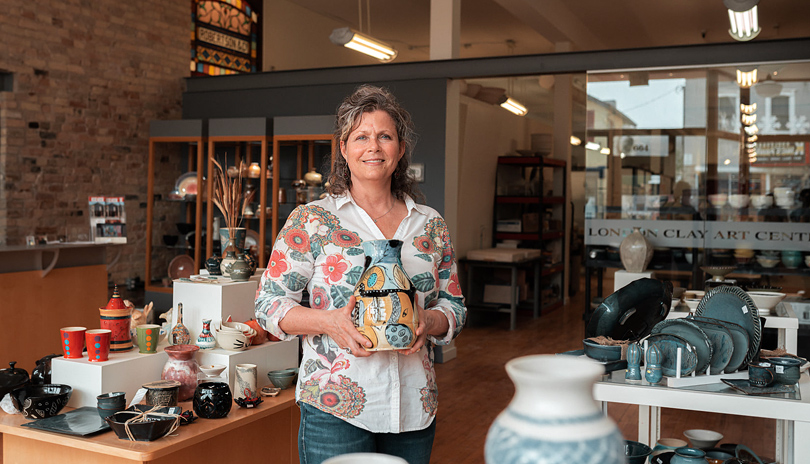 Summer hasn't gone just yet, and there's still so much to do, so many places and spaces to visit. I love seeing Londoners exploring our city - if you get a chance to explore one (or more!) of these activities, snap a photo while you're out and tag @tourismlondon and @curatedsuitcase on Facebook and Instagram.
Have a London tourism destination I haven't featured and you think is a must-visit before the end of summer? I want to hear from you! Reach out to Tourism London or to me directly at nicole@thecuratedsuitcase.com.
As always, get out there and explore your forest city.
Nicole

---
The Curated Suitcase specializes in custom itinerary creation and contributes annually to activities of social impact inspired by our client's travel experiences. Our mission is to assist clients in traveling to new destinations and returning to beloved places, helping them to approach their journey as a traveler not just a tourist, and seek authentic experiences where they can learn about the people, culture, history and wonders of the places they visit.
Travel has the ability to open your eyes, challenge your perceptions and beliefs, educate, and inspire. It provides experiences that take your breath away, and ones that motivate you to stand up for something and make your voice heard. Travel can and should change you. If we seek to understand the world, through experiencing the world, then we are poised to change the world.