Here's the scoop! While we're glad that summer has finally arrived, the heat can be a bit much at times.
Luckily, London, Ontario is full of tasty ice cream spots to help you stay cool on the hottest of days.
---

HAVEN'S CREAMERY
Haven's is a downtown hot spot for small batch ice cream in London. They offer decadent flavours such as London Fog and Salty Caramel. They've even partnered with neighbouring Black Walnut Café for their Black Walnut Coffee Bean flavour. Haven's space is upscale and modern and you can't miss the aroma of homemade waffle cones hitting your nose as soon as you walk in. While you're there, snap a picture with their iconic angel wings and tag Tourism London and #ExploreLdnOnt on social media.

---
ROLI POLI
Roli Poli first opened their doors in 2017, making them the first place to serve rolled ice cream in the city. Located on London's Richmond Row, they've continued to grow their menu and now offer hand crafted, small batch hard ice cream (a favourite among customers). Their menu includes both vegan and dairy free options as well. Everything is made in-house with a small local production facility nearby.

---

THE ICE CREAM BOWL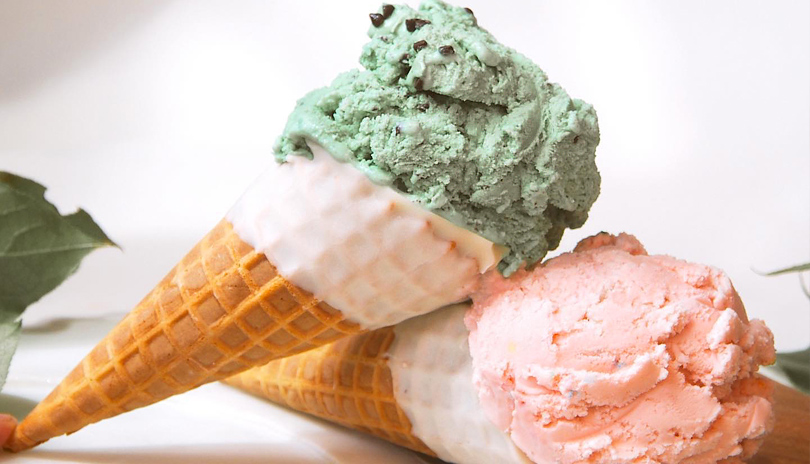 The Ice Cream Bowl is the perfect spot to cool off this summer. Located inside the Covent Garden Market, their ice cream is both homemade and delicious! The menu features everything from cones and tubs to milkshakes and monstrous ice cream sandwiches. You won't want to miss their home made ice cream sauce (also available in jars to go). Their hand made fudge is another must try!

---
MERLA MAE ICE CREAM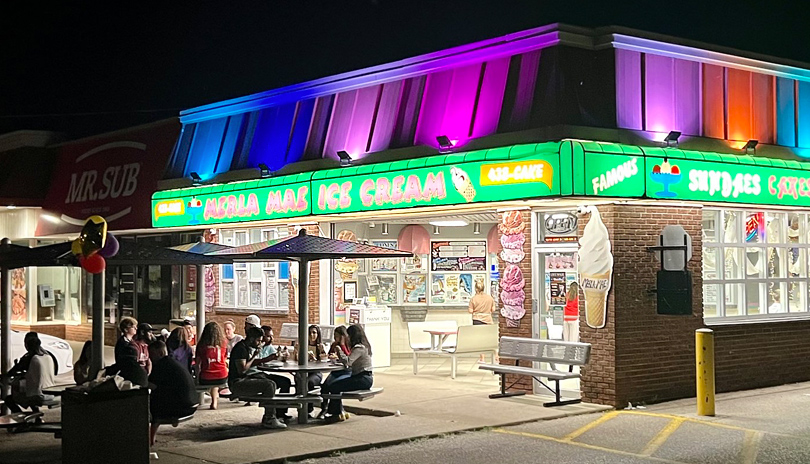 A true landmark in the Forest City, Merla Mae Ice Cream is a novelty ice cream shop that has been serving Londoners since 1957. Their interior is the textbook definition of retro chic and reminds us of a scene from Saved By The Bell in the best way possible. Their menu is wildly creative (which can make it hard to choose what to order at times) but also gives you an excuse to come back more than once. Their sundaes are outrageous, their milkshakes delicious and they've got both hard scooped and soft serve options available.

---
LONDON ICE CREAM COMPANY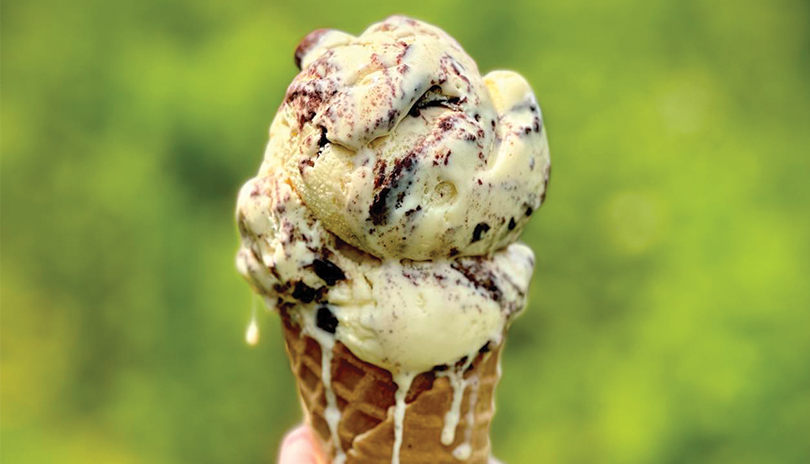 The London Ice Cream Company has been a staple in London since 1994 with the sole intention of serving up quality ice cream made the traditional way. Their product can now be found beyond the city of London and inside a variety of different scoop shops, restaurants and retailers. Even the grocery chain Metro sells tubs to go. The London Ice Cream Company offers over 120 flavours and have grown to over 30 employees since their inception. They're most famously known for their Moose Tracks, Happy Birthday, Peanut Butter Mudpuddle and Acadian Vanilla flavours.

---

THE SCOOP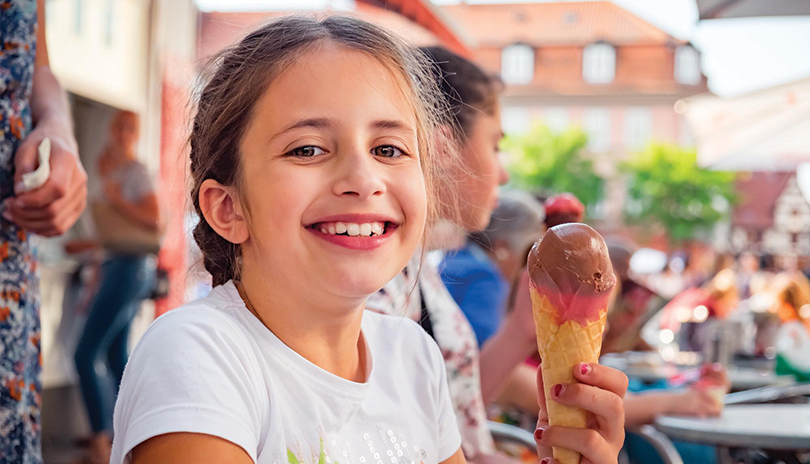 The Scoop has been serving the Hyde Park neighbourhood in London since 2000. Dishing out locally produced Shaw's Ice Cream, The Scoop has an extensive and creative menu that offers everything from ice cream tacos to ice cream for your pooch. Be sure to give Grammy's Cupboard a try - it's a wild combination of vanilla ice cream with brownies and cookie dough surrounded by a perfect peanut butter ribbon.

---

DIPPIN DOTS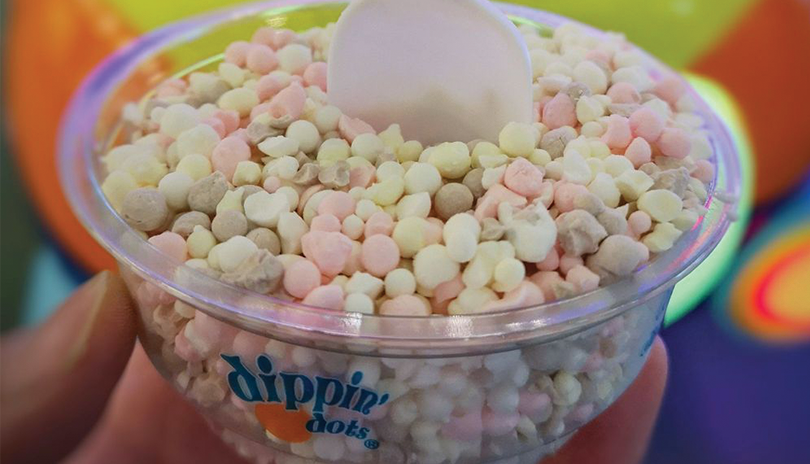 While Dippin Dots as a company has been around for over 30 years, Kimberley and her husband are making it their mission to bring this beloved treat to all Londoners. When the couple retired, they purchased a small Dippin Dots trailer to serve the community, setting up at local public schools throughout the summer. They've been so successful with their venture that they've just purchased a second full sized food truck and recently signed a contract with Budweiser Gardens to serve event goers as well!
---
Be sure to keep cool this summer. Whether you're in the mood for a plain vanilla cone or an outrageous new flavour combination, this list has something for everyone. And when you're posting your amazing scoops on your own IG, be sure to tag @tourismlondon and #ExploreLdnOnt for a chance to be featured on our socials and our website!
I scream, you scream, we all scream for ice cream!