If you are looking for some things to do outside of London, Ontario, learn more about some suggested nearby cities and towns that are worth a visit.
---


EXPLORE:

Bayfield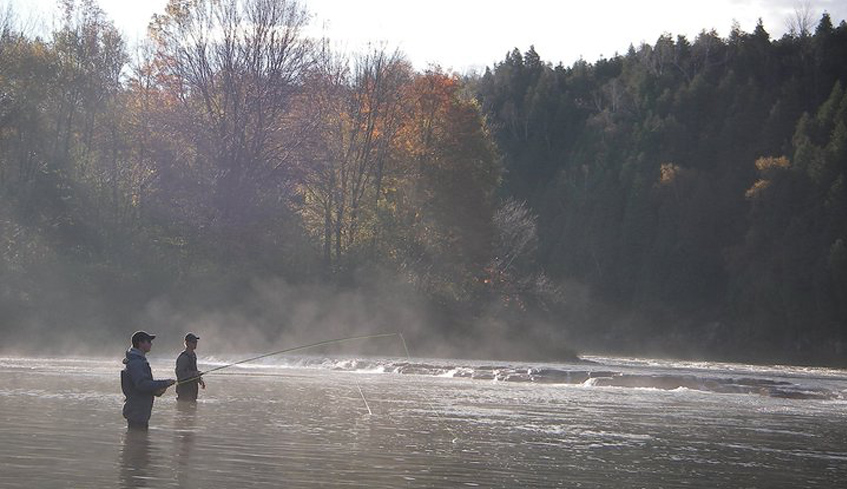 If Grand Bend is a town of summertime exuberance, then laid-back Bayfield is its perfect counterpart. Also located along Lake Huron, Bayfield features big shady trees, cinder sidewalks and cottage-like shops with their colourful gardens. It is the perfect place to saunter down the main street, linger in an outdoor café and browse the many different boutiques.
The beach is somewhat eclipsed by those of nearby Goodrich and Grand Bend, which makes it an absolute haven if you're looking for something quieter. Do yourself a favor by stopping by this peaceful oasis.

---


EXPLORE:

Chatham-Kent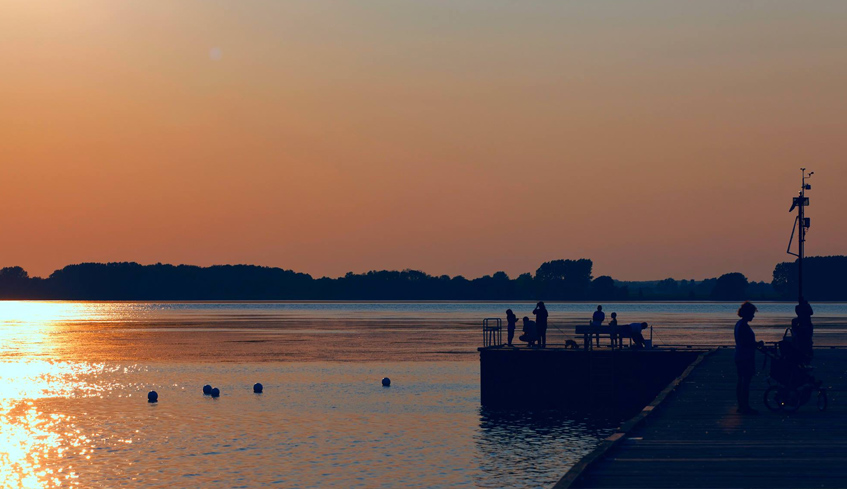 Chatham-Kent has an eclectic selection of more than 60 attractions and tourism experiences to enjoy. See a glimpse of key highlights including the Underground Railroad, the fierce battles of the War of 1812 and the 1860 discovery of oil highlighted at the Bothwell-Zone Oil Museum. Visitors can walk the land of the infamous battlefield where Shawnee leader Chief Tecumseh was killed during the War of 1812 and tour the Josiah Henson Museum of African-Canadian History museum (previously Uncle Tom's Cabin).
Seasoned golfers consider this area a recreational resort for its pristine and challenging greens at 9 well-maintained public and semi-private courses. Scuba divers and fans of extreme water sports can explore the 20 shipwrecks near the shoreline and experience ideal conditions on local lakes and bays for extreme water sports.

---


EXPLORE:

Goderich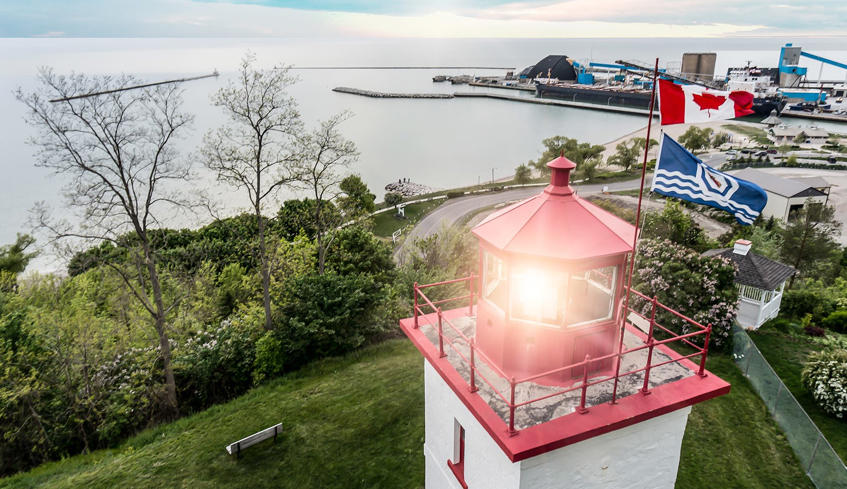 For decades Goderich has declared itself "The Prettiest Town in Canada." It's undeniably true that the town, perched on the bluff overlooking the splendour of Lake Huron, is well blessed in natural gifts.
The harbour here is deep enough to handle the major ships of the Great Lakes. The lighthouse built in 1847 is not merely a piece of history - it's still beaming to recreational boaters and commercial ships 24 hours a day. Shipping has been an integral part of Goderich's history and the Marine Museum captures it all. It seems only fitting that the museum has been built in the cabins and pilothouse of a former freighter.
The lake alone is not all this town has to offer. This 19th-century town is delightfully different thanks to a history of talented architects and planners as well as those who have strived to preserve their works.

---


EXPLORE:

Grand Bend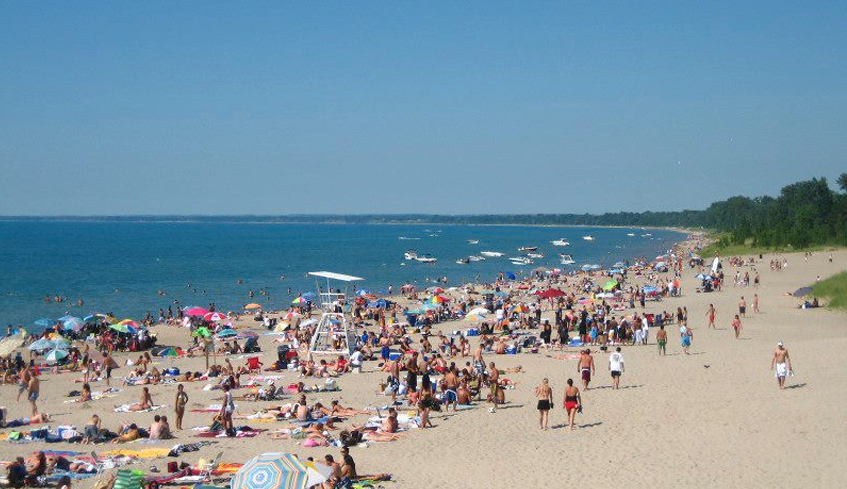 Grand Bend features a 400-metre beach of white sand hugging the shores of Lake Huron. Just strolling the beach in bare feet is one of those simple pleasures in life that holds appeal whether you're 2 or 82. The town boasts an array of summer-themed shops along with mini-golf, a games arcade, clothing shops and every type of food that you could desire. The Pinery Provincial Park is a jewel where families come to enjoy camping, cycling and picnics and the quieter more natural aspects of the beaches, dunes and surrounding forests.
Adults are drawn to "The Bend" to take in the summer theatre at the Huron Country Playhouse, or to break par 70 at the 18 holes of Oakwood Inn Resort. Auto-racing enthusiasts can enjoy a race at the Grand Bend Motorplex or Grand Bend Speedway. Those 18 and over can also learn to skydive at the Grand Bend Sport Parachuting Centre.

---


EXPLORE:

Kincardine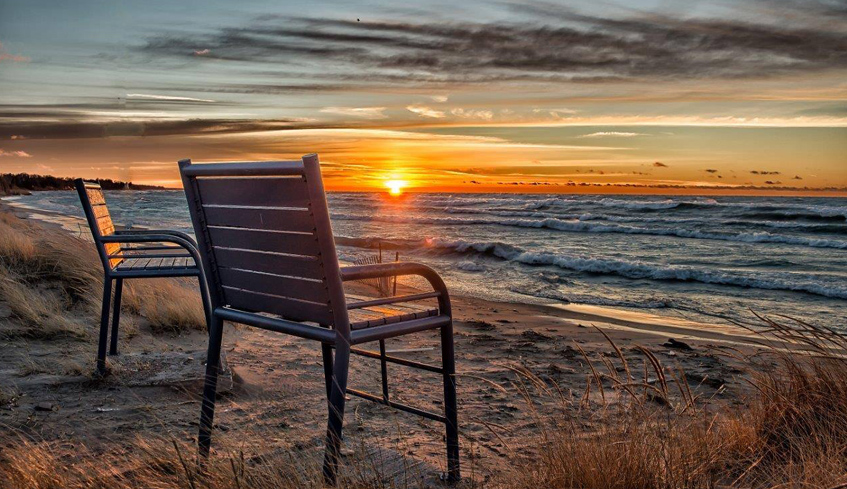 Kincardine's sparkling waters and inviting 30 km stretch of sandy beaches tell a tale of deeply rooted history that is linked to Ontario's rich marine heritage. Today, the Municipality of Kincardine boasts many treasured amenities waiting to be discovered. Idyllic surroundings, captivating lifestyle, festive events and live theatre have all amused residents and visitors for generations.

---


EXPLORE:

Pelee Island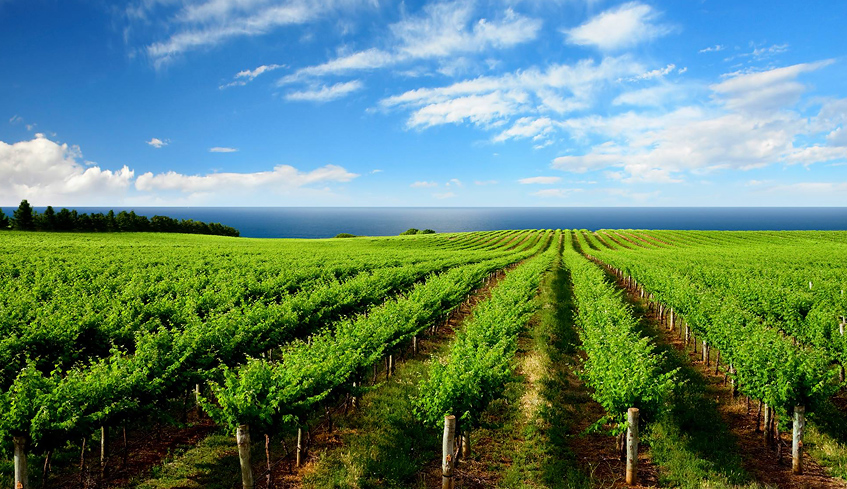 Pelee Island, Canada's most southerly inhabited point is a step back in time. As you glide across Lake Erie, you can feel your system adjusting to "island time." Enjoy natural areas, Pelee Island Winery's Pavilion, hiking, cycling, beach time and the Heritage Centre. The Island is approximately 14.5 km (9 miles) long and 5.5 km (3.5 miles) wide, where you can find pristine beaches, natural areas and a leisurely pace. Many who choose to "leave the car at home" experience the true essence of the island by cycling (bring your own or rent one there)!
For further island information, check out the Township of Pelee's official website and the Pelee Island Transportation for the ferry schedule.

---


EXPLORE:

Port Stanley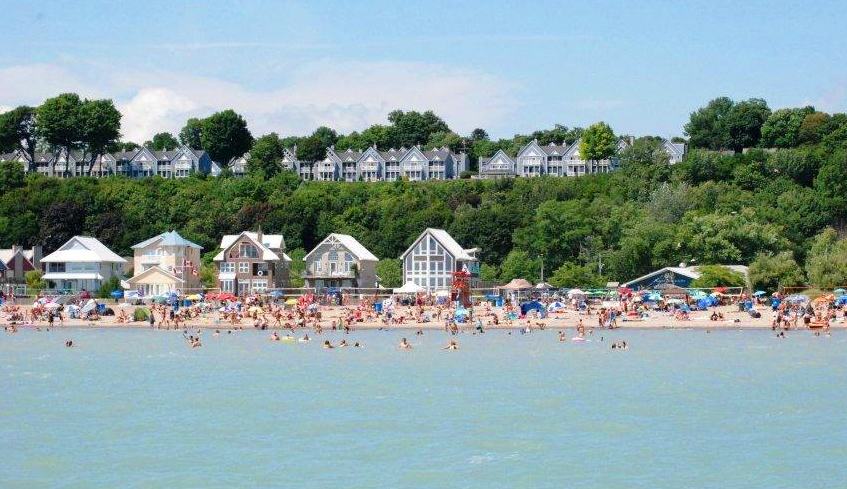 Just south of St. Thomas and still only 45 minutes from London is the picturesque fishing village of Port Stanley. Pop in and out of the many boutiques along the route to two main beaches, or dine at one of several restaurants or small inns nearby. The town's large sandy beach attracts families from all over.

---


EXPLORE:

Sarnia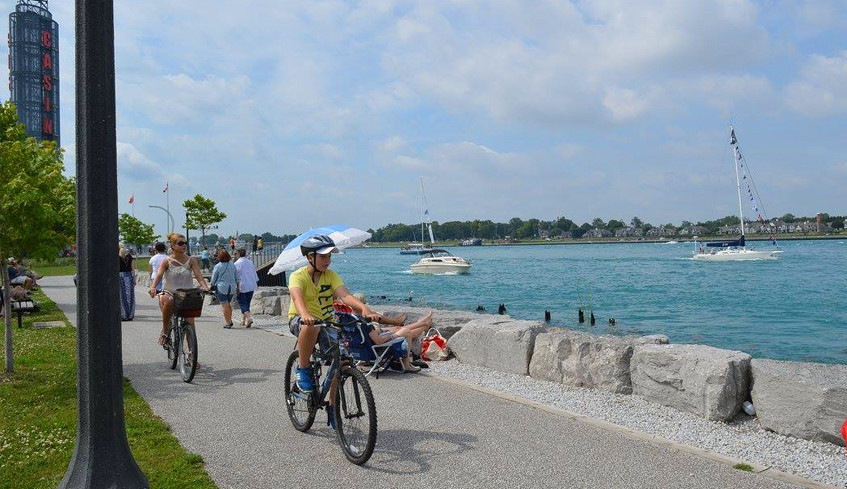 Discover Sarnia-Lambton Ontario's Blue Water Country only a 1-hour drive west of London. The spectacular white-sand beaches that line the shoreline of Lake Huron are one of the area's surprises! Visitors will find the perfect spot for boating, an afternoon picnic, swimming or just enjoying a red-orange evening sunset. Lambton County is an outdoor paradise for walkers, cyclists and nature lovers with more than 600 km's of designated scenic trails for both off and on road enthusiasts - this Southwest Ontario destination offers every possibility. Campers will find a rich variety of pristine sites, from natural inland conservation areas to the world-renowned Pinery Provincial Park on Lake Huron.

---


EXPLORE:

St. Marys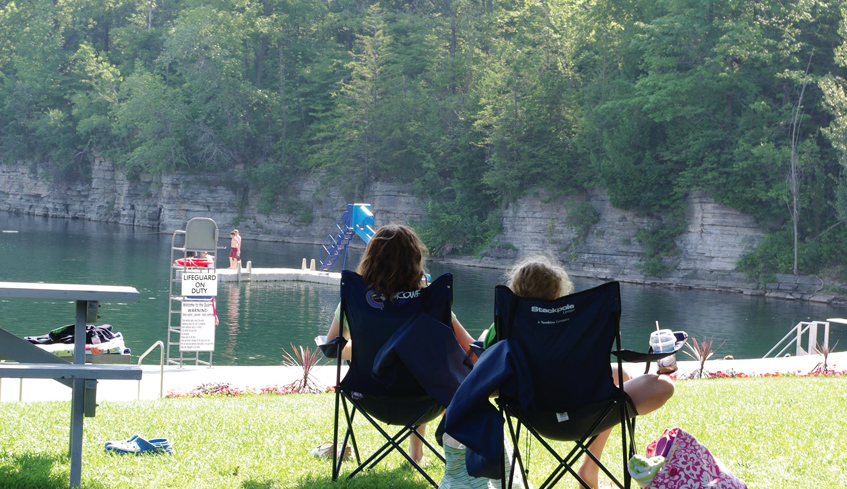 St. Marys, just a 45-minute drive from downtown London has a character all its own. It is a community very much in tune with its history. No wonder—reminders of this history are all around! Settlers in the early 1840s were first attracted to the fast-flowing rivers where they built mills where Trout Creek joins the Thames River.
By far, the most popular summer attraction is the Quarry, a swimming pool of deep fresh spring water, where once stone was quarried for building material. Billed as "Canada's Largest Natural Swimming Pool," it has lifeguards, diving boards, change rooms and picnic facilities and a Super Splash Waterpark. Nearby you will find Wildwood Conservation Area that offers swimming, fishing and boating along with campsites for tents and trailers.
Don't forget to visit the Canadian Baseball Hall of Fame while you are in town.

---


EXPLORE:

St. Thomas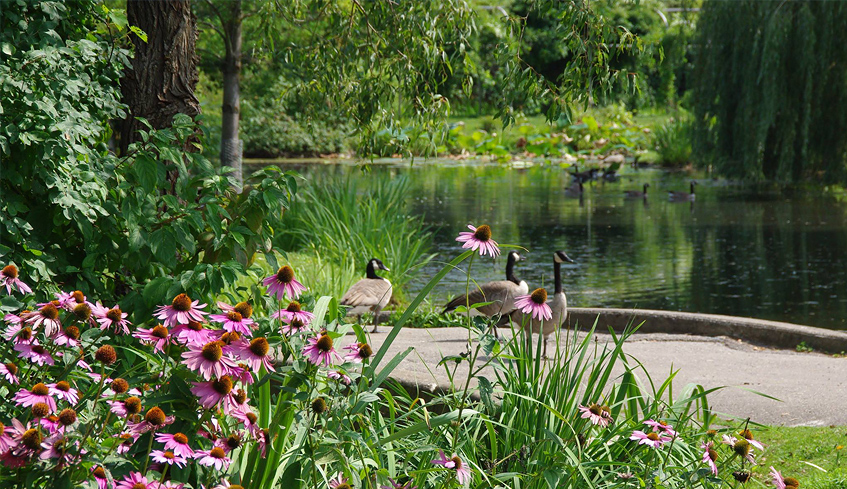 Known as the "Railway Capital of Canada," St. Thomas is south of London. Visit the Elgin County Railway Museum or attend the city's annual Iron Horse Festival. Train enthusiasts might also want to stop by Jumbo Hill - commemorating the world-famous circus elephant Jumbo from 1885.

---


EXPLORE:

Stratford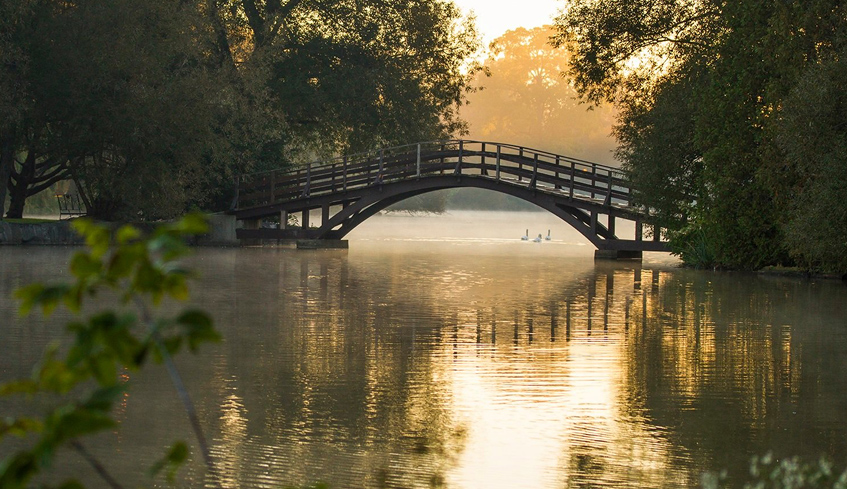 Set in the heart of Southern Ontario, the city of Stratford is a cultural jewel. Step into the excitement of a vibrant city core or stroll through beautiful parks beside a peaceful lake. Victorian architecture, tree-lined streets and outstanding restaurants complement world-class theatre. All too often, London visitors to Stratford allow themselves only enough time for a sumptuous restaurant meal before dashing off to one of the many theatre performances that have made this city famous. The Stratford Festival of Canada, North America's leading repertory theatre, offers thought-provoking dramas, spirited comedies and spectacular musicals.Rent a bicycle, a canoe or paddleboat at the Avon Boathouse. Board the Juliet III for a cruise along the Avon River or stroll through the Shakespearean Gardens. Visit the seasonal Saturday morning Farmers' Market or unique shops specializing in goods as diverse as antiquarian books, Scottish clothing, gifts, handmade chocolates, Waterford crystal, music and toys.

---


Explore:

Windsor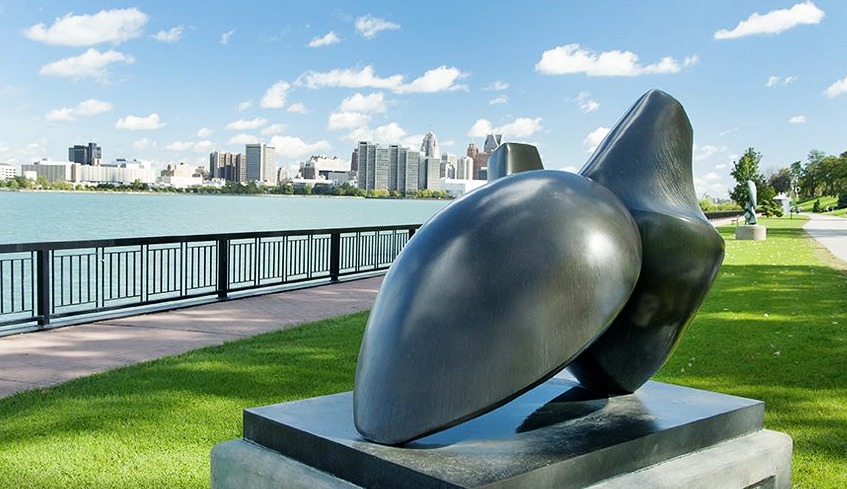 Windsor, Canada is located just two hours from London. The city boasts beautiful parks, gardens and an 8 kilometre riverfront trail along the Detroit River. Walk, cycle or roller blade amongst memorials to their war heroes, floral displays and the Windsor Sculpture Park.
In 1858 whisky production began in Windsor by Hiram Walker. Now over 150 years later all Canadian Club Whisky is still produced right there. The surrounding neighbourhood of Walkerville, named after the distillery's founder, boasts lovely architecture and Willistead, the home of Hiram Walker's son. Other attractions include the Windsor Woodcarving Museum, Canada South Science City and Windsor's Community Museum. Discover Essex's wine route that features 14 award-winning wineries, historical attractions about 1812 history, the Underground Railroad and outdoor attractions to suit every taste.