Picture it: you close your laptop, take your mind off work and put on something nice. Feeling good, you make a call for reservations on the patio at that little place that a friend of a friend told you about months ago.
That quiet spot with the to-die-for appetizers where they treat you like family. You've got nowhere else to be – no emails to answer, no meetings to attend. If the work week felt like it lasted forever, we have two glorious words for you: patio season.
With some guidance on where to go for good eats, signature drinks and aesthetic ambiance, you'll be sure to have a blast. New to London? We've got you. If you're a local, you may be familiar with some of these hidden gem patios, but have you been to them all?
---

The Mule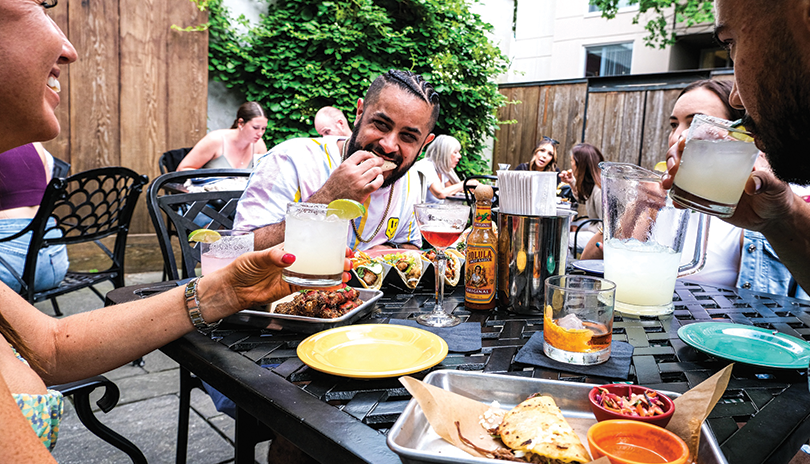 We don't know about you, but we love a good vibe! The Mule, located on Richmond Row, serves up chef-inspired tacos and some cult classics (hello queso) on their 100% gluten-free menu. Add to that an incredible line up of tequila and bourbon (with flights for tasting of course). With mood lighting, good music, fun graffiti walls and a secluded patio, this hidden oasis definitely meets the vibe check.

---

che restobar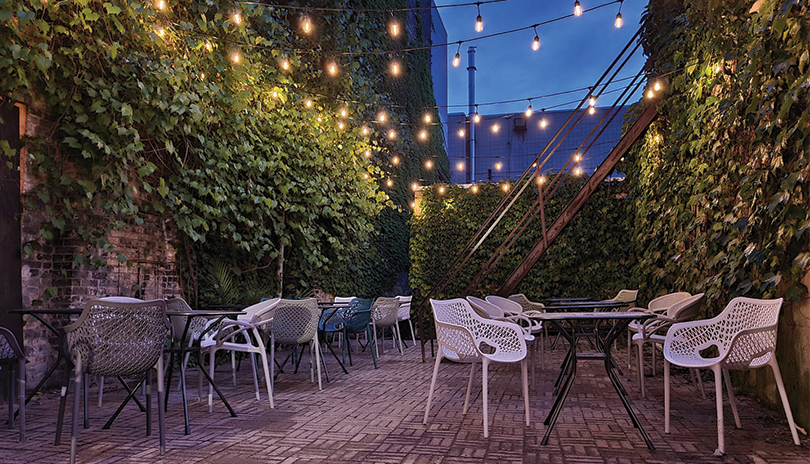 As they say, nothing unites us like a great meal, whether it be dinner before a big game or show, an intimate date night, a gathering of friends and family or a few appetizers and drinks at the bar, Che Restobar is happy to cater to any needs. Enjoy their unique, distinctive and delicious Latin cuisine inspired by the rich culinary culture of Latin America. Taco Tuesdays and Sangria Thursdays are exciting getaways in the charming "El Patio" and did we mention their grilled calamari ... yum!

---

iDlewyld inn & Spa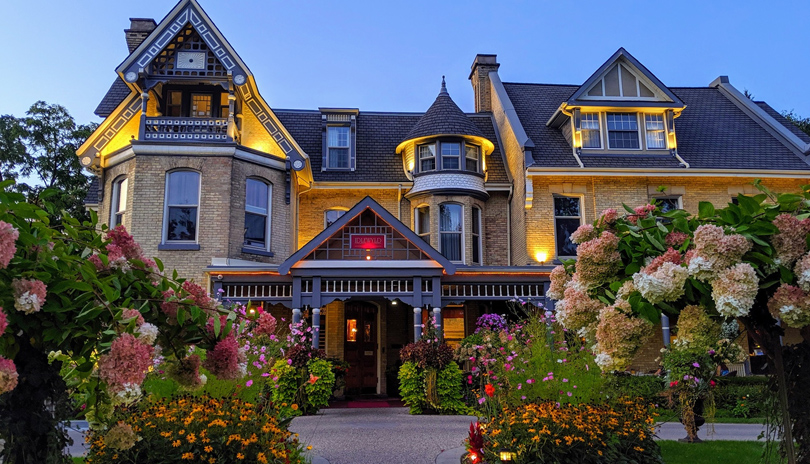 This charming Victorian mansion built in 1878 is a local landmark you won't want to miss! Located in historic Old South, just minutes away from Wortley Village, you'll be swept away in the romance and charm of the Idlewyld Inn & Spa's secluded garden courtyard. With a locally inspired menu of contemporary and traditional favourites and decadent desserts, plus featured events such as their monthly afternoon tea, why wouldn't you want to escape to this time capsule oasis?

---

Taverna 13thirtyone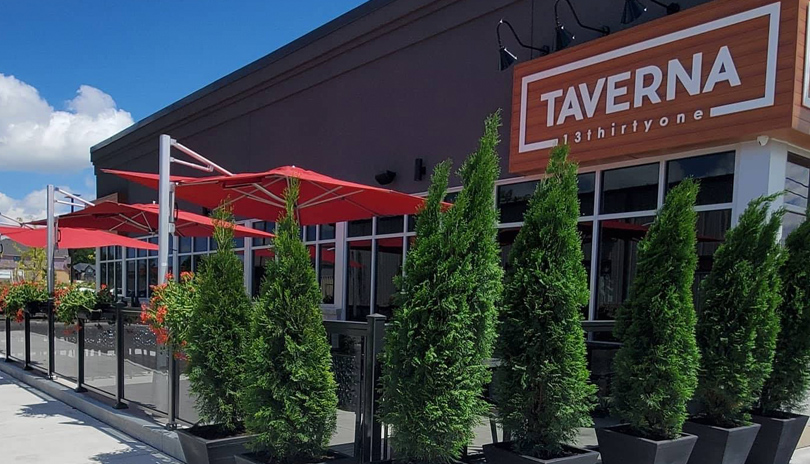 There's nothing like summertime at this beautiful London spot, located not far from Canterbury Park in Hyde Park. TAVERNA 13thirtyone believes that food always tastes better when it's made from scratch, especially when it comes to their mushroom ravioli! Surrounded by lovely potted trees and flower boxes, you can enjoy their patio 7 days a week, with Happy Hour from 2-5 p.m. Relax with a specially crafted cocktail, beer from around the world or wine from their extensive, carefully curated list while they create a delicious house-made meal for you.

---

THe bungalow neighbourhood hub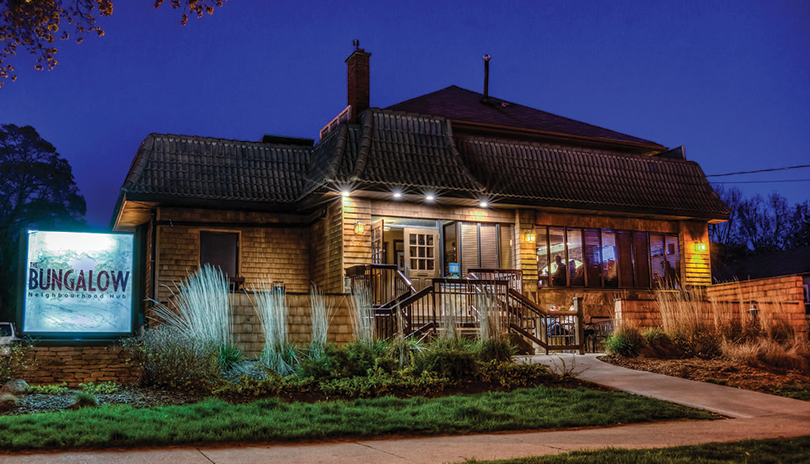 A quaint place you'll find tucked away in the heart of London's Old North suburb is The Bungalow Neighbourhood Hub. From the Bungalow Beef Burger, a house-made beef patty with bacon jam, swiss cheese and other glorious toppings, to pizza, build-your-own options and delicious rosemary fries, everyone at your table will be sure to be satisfied. Their shaded, cozy and fenced patio is the ideal place to enjoy a meal with a classic cocktail or craft beer. By the way, did you know Bungalow was featured on the Food Network's You Gotta Eat Here!? Trust us, there's good reason why they were!

---

Katana kafÉ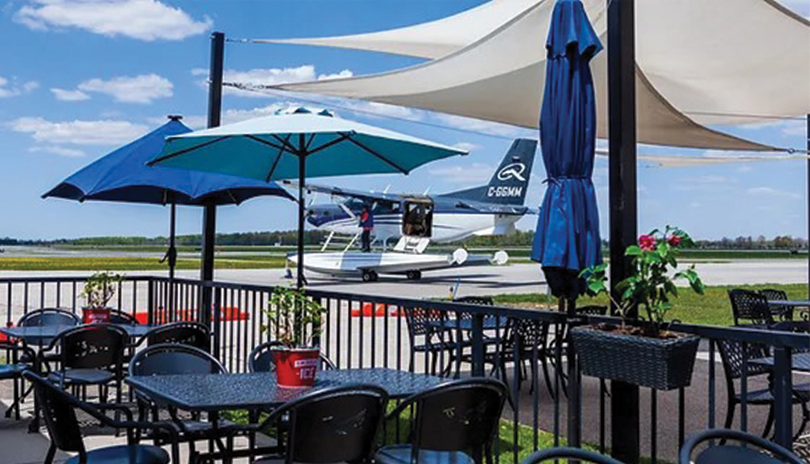 Where can you combine a love of food and exceptional views that overlook the main runway of the London International Airport? The patio at Katana Kafé is the answer - a hidden gem in the Forest City! In the summer, their outdoor patio gives a more intimate experience between you and roughly 90,000 lbs of metal. Enjoy their weekend breakfast, or how about a 10 oz AAA beef tenderloin, grilled salmon or a juicy burger to go along with a signature cocktail such as a Dark & Stormy, Horizon or Aviator Fuel as you sit, plan and daydream of your next adventure - all while airplanes soar through the sky overhead.

---

EatOa At anderson crafT ales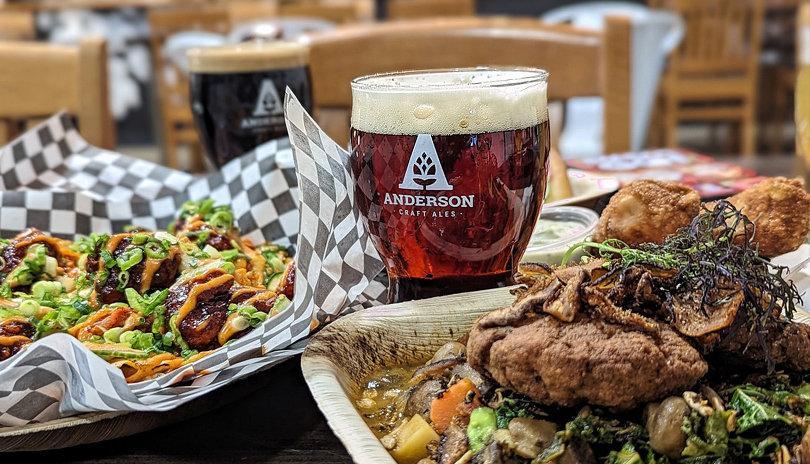 EatOA is your friendly neighbourhood kitchen located inside Anderson Craft Ales in charming Old East Village. Sip on a beermosa with your Sunday brunch or enjoy seasonal food options such as pork and peach tacos, crispy chicken thighs and vegan quesadilla. Pair a traditional ale from Anderson with a meal from EatOA and enjoy on their outdoor patio. With live music every Saturday from 1-4 p.m., what more could you want!

---
Support one of your tried-and-trues or try something new! Snap a pic of your idea of patio perfection, tag @tourismlondon and use #ExploreLdnOnt for the chance to be featured on our socials or website.