Discover farmers' markets, unique businesses, culinary delights and exciting destinations all accessible by bike in London.
London's paths and bike lanes stretch across the city connecting different neighbourhoods. Easily travel between downtown London and Old East Village or experience the scenic views on the Thames Valley Parkway.


---

EXPLORE LONDON BY BIKE
With your bike there are endless possibilities. You can spend the morning exploring The Market at Western Fair District, sit down for coffee and lunch at London Bicycle Café along the Thames River, enjoy an afternoon at Storybook Gardens in Springbank Park and then visit Dundas Place in the evening to take in an outdoor concert or festival. It's all connected by London's bike lanes and paths.
Download the Bike Map, or view the City's online map of bike routes and walking trails.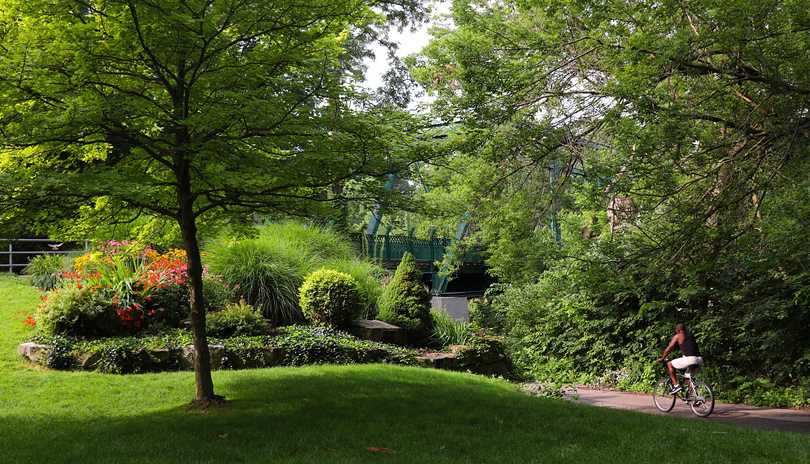 ---

THE THAMES VALLEY PARKWAY
The Thames Valley Parkway, London's most popular path system, winds its way beside the banks of the Thames River and extends into many neighbourhoods. The Thames Valley Parkway reaches more than 40 kilometres and links to 150 kilometers of additional pathways. Whether you want to walk, run, ride, roller blade or simply just sit and enjoy the scenery, the Thames Valley Parkway has something for you.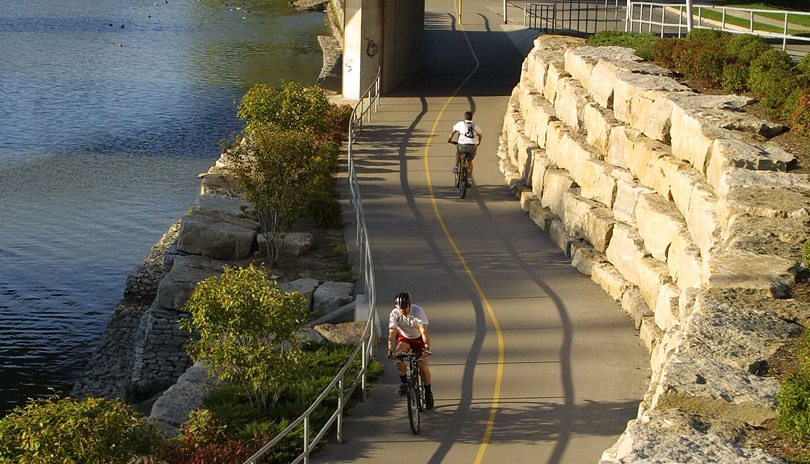 ---

BIKING: OFF THE BEATEN PATH
If you like to shred some dirt on a mountain bike, try the 20 kilometre loop around the lake at Fanshawe Conservation Area and wind around forests and open meadows, or ride the trails at Boler Mountain's 120 acre property where there is a beginner loop and an advanced loop for cyclists.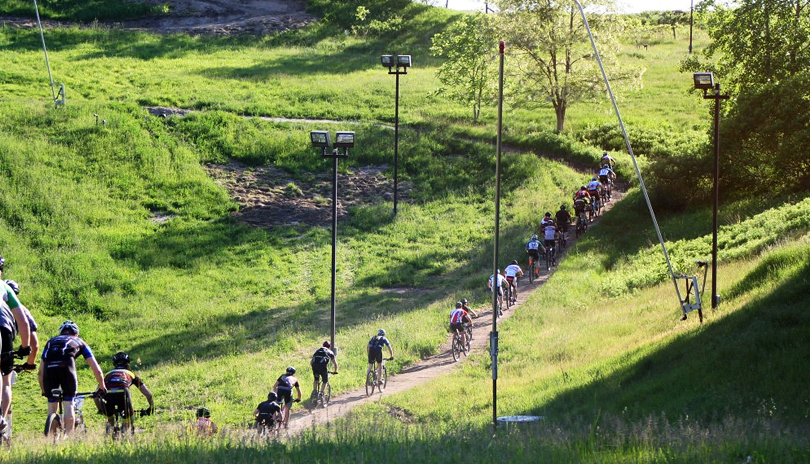 ---

BIKE RENTALS
Bike rentals are available in London at Boler Mountain and Trek Bikes.
Boler Mountain
689 Griffith St.
bolermountain.com • 519-657-8822

Trek Bicycle Store of London
4487 Wellington Rd. S.
trekbicyclestorelondon.com • 519-680-5100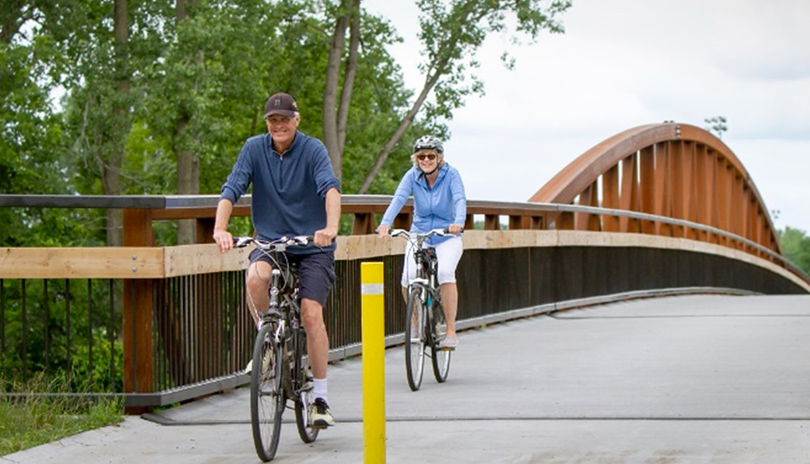 ---

RIDE TOGETHER
Riding with others is always more fun. There are several local cycling groups that organize group rides across London, cycling events and bike riding education for all ages and abilities.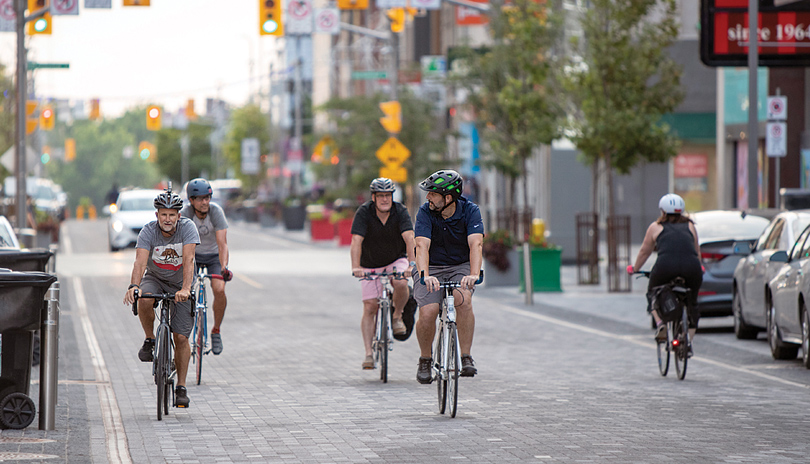 ---

TRAVELLING BY TRAIN TO LONDON WITH VIA RAIL?
Bicycles can be transported on all regular train services with baggage cars between Windsor-London & Toronto-London. Bicycles can be loaded or unloaded at only those stations offering checked baggage service. Extra charges of $25 each direction applies for bike transport. Check with VIA Rail for schedules and times, and for further instructions and confirmation that bicycles can be transported on a specific route date.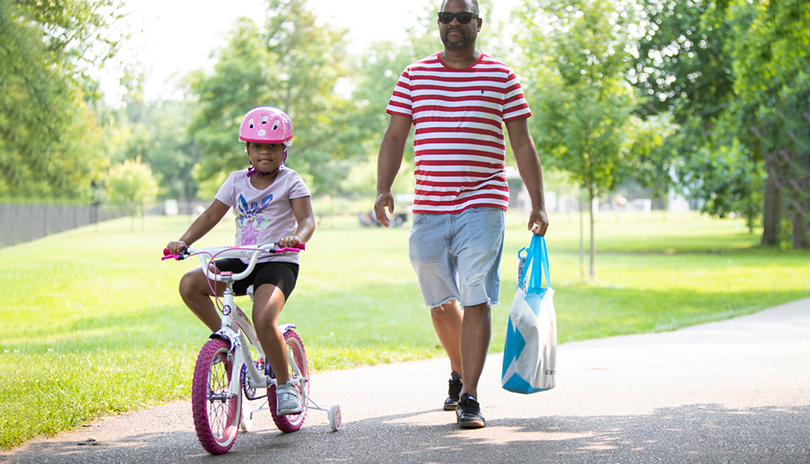 ---

PARKING YOUR BIKE
You can find bike racks at City facilities, such as community centres and arenas. Bike racks and bike posts are also installed along many streets downtown, in Wortley Village and in Old East Village. Enclosed bike lockers are also available to rent at three locations downtown to help provide a secure space to park your bike.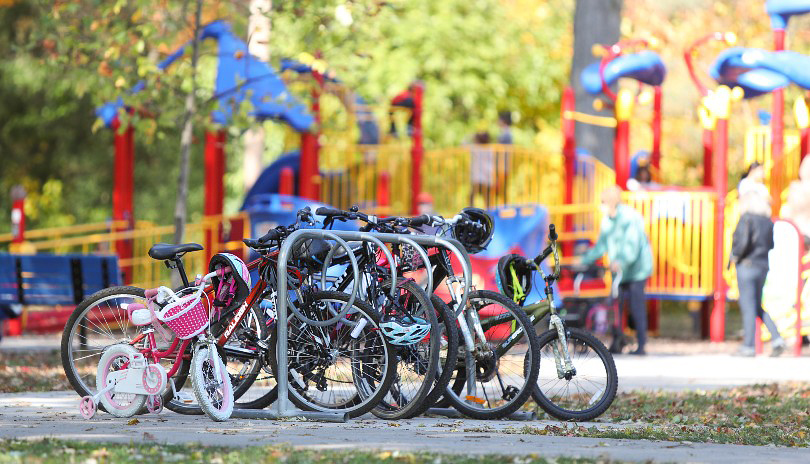 ---

WHEN YOU POP A TIRE, DON'T FRET!
London's fix-it stations allow you to fix a bike chain or pump up flat tires while out and about. You simply hang your bicycle on the stand and use the attached tools and air pump to get your bike ready to roll.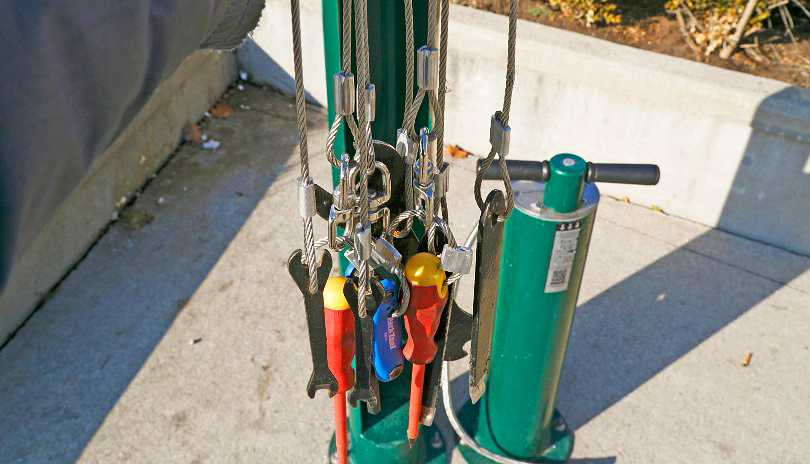 There are bike fix-it stations located at Crouch Library on Hamilton Road, outside Tuckey Home Hardware in Wortley Village, Storybook Gardens, City Hall, MEC and Fanshawe Conservation Area.
You can also visit Squeaky Wheel Bike Co-op in London. Squeaky Wheel is a volunteer supported, self-serve bike repair shop located in Old East Village.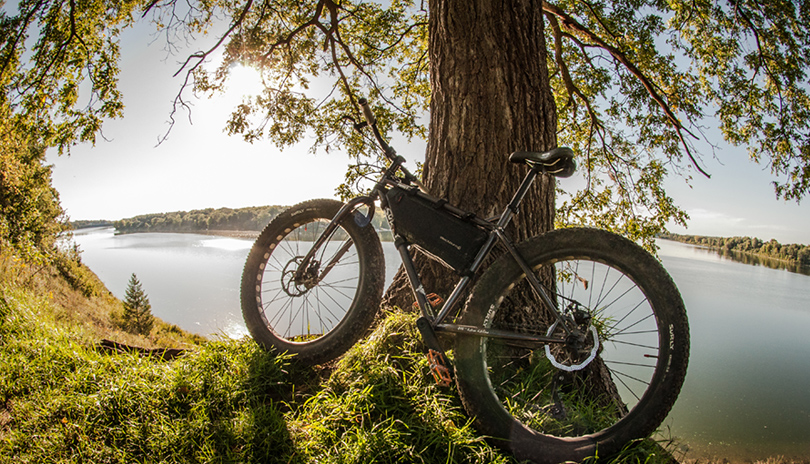 ---

CYCLING SUPPORTS A SUSTAINABLE CITY
Cycling in London is growing and each year more improvements are made to connect more destinations and neighbourhoods. Cycling is an important priority for London and supports our community's transportation and climate goals. Learn more about new and recent cycling improvements being built in London.