Welcome to London, Ontario, Canada! Let us give you a few ideas about what to see on your first visit to our wonderful city.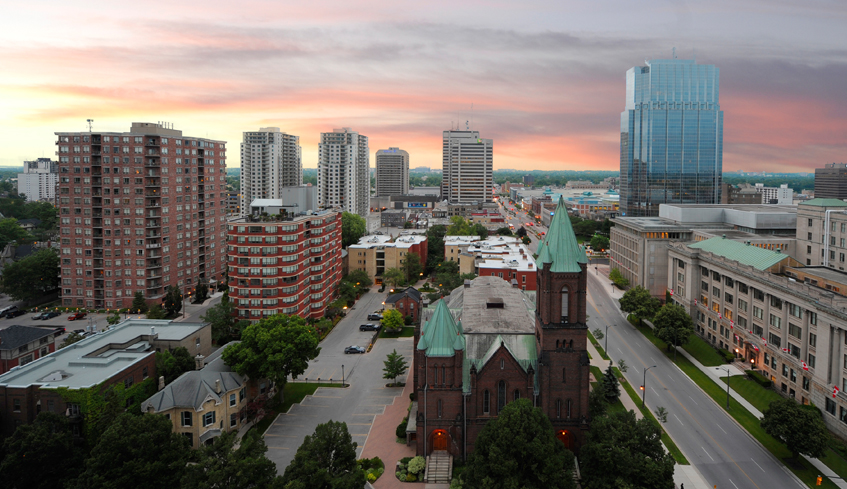 From markets, restaurants, theatres, museums, nature and local stores and goodies!

Be sure to include Tourism London in the conversation by tagging your pictures with #ExploreLdnOnt!

---

MARKET fun
Spending the day in London for the first time would not be complete without a self-guided exploration walk! Park your car in the underground parking garage at the iconic Covent Garden Market to start your journey.
Since 1845, this market has been a local favourite featuring a year round indoor market as well as a seasonal outdoor market. Enjoy sips of premium loose-leaf tea from The Tea Haus, or delight in some delicious baked goods from International Bakery or Hot Oven.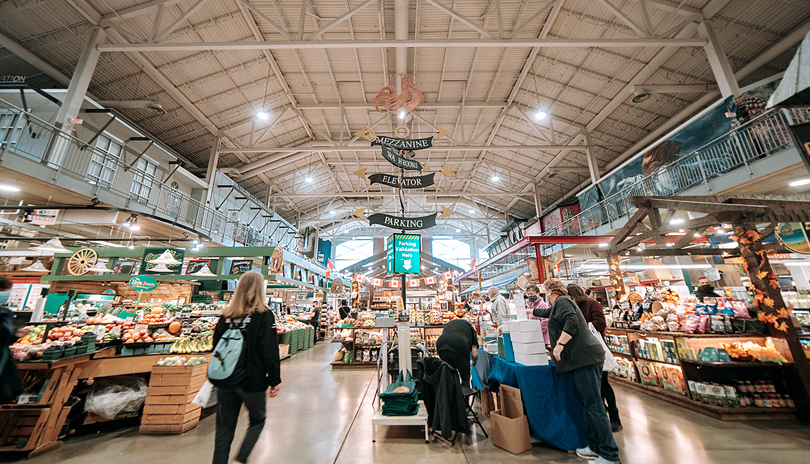 ---
A Chefs dream
If you are looking to "level up" your home cooking or are a professional chef, be sure to check out Jill's Table, located right by the Covent Garden Market. The store is an active community hub showcasing local food artisans, cooking classes or in-store demonstrations. Shop the specialty food items, cookware, bakeware, cookbooks and more! Jill also features fantastic recipes on the website that are updated regularly to provide that sometimes much needed inspiration.
Traveling with someone who doesn't want to watch you shop? No problem! Wandering around King and Talbot Streets for a variety of restaurants, bars and cafés. Sit back and enjoy a cup of coffee from Saga Board Games & Coffee and pick out a board game to play.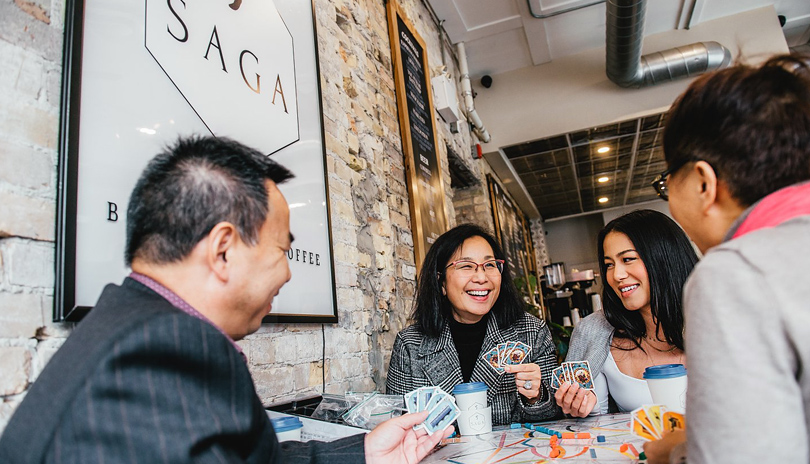 ---

event driven
From concerts to sport games, you could plan your first visit to London around an entertaining event! Budweiser Gardens is home to the London Knights and the London Lightning. Check out their website for family shows or a variety of other events that you can attend and experience while in London, Ontario.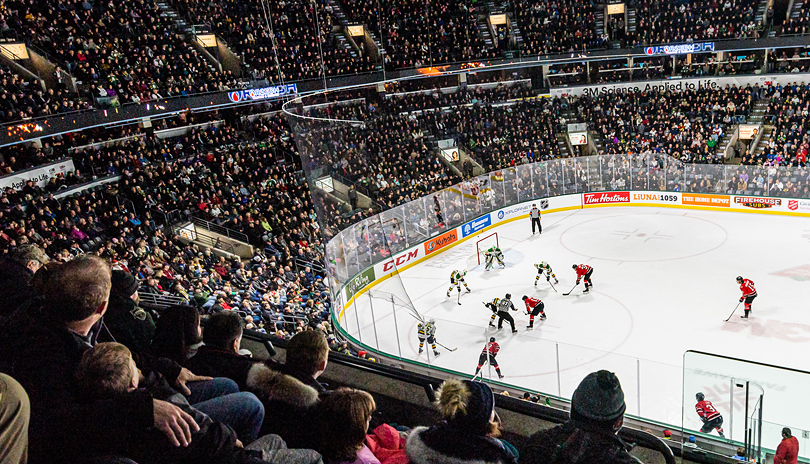 For the perfect spot for pre-show/game dinner or drinks, visit The Squire Pub & Grill. Be sure to try a delicious plate of nachos or their 7 oz. house-made all beef burger! Or try London's upmarket eatery, Abruzzi Ristorante for house-cured charcuterie, risotto or a plate of amazing handmade pasta - yum!

---

delicious delight
Okay, hear us out...Jalapeno Popper Grilled Cheese! It is mouth watering, delicious and so worth the visit to The Early Bird. Find other trademark diner fare including the king-sized turducken club with turkey and sweet tea-brined crispy chicken and waffles. This legendary eatery features a unique atmosphere with record covered walls, art, posters and other interesting artifacts that will spark interesting conservations during your meal. They do not take reservations as they operate on a first come first serve basis, so make sure to leave yourself some time to indulge!

---

Historical site
While in the downtown core towards the river, you'll see the Middlesex County Court House, built to resemble the Castle of Malahide, located near Dublin, Ireland. Constructed in 1827 to 1829 as the first court house in London, the space was also used as a public gathering spot, a market and a hanging spot for those punished to death. Now the home of Middlesex County Offices, the grounds make a great photo opportunity!
Want to learn more about historical sites in London? Read A Brief History of London, Ontario blog here.

---

Arts and Culture
Take a walk around The Forks of the Thames which is the centerpiece of the Thames River redevelopment. You will see the Walter J. Blackburn memorial fountain, the newly re-finished Blackfriars Bridge and the new upper pathway that goes from the bridge to Labatt Park.
Afterwards, you can pop into Museum London to view the museum's art collection or walk north to the historic Eldon House to tour the stately residence and its striking heritage gardens.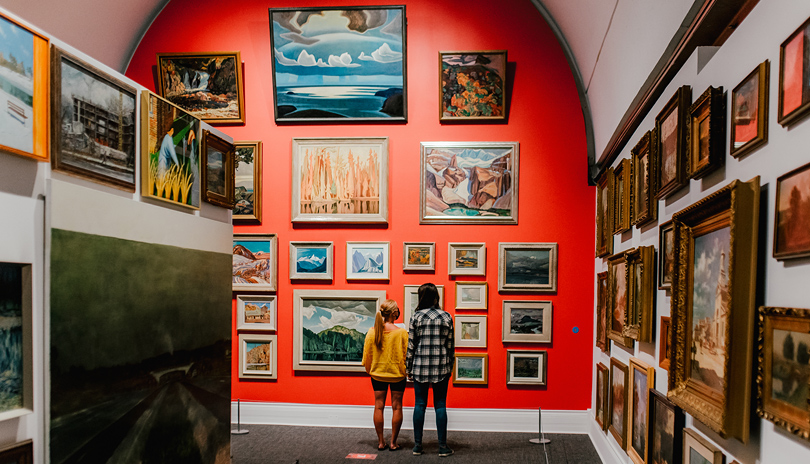 ---
Dundas Place
Dundas Place is a destination for shopping, dining, art and celebration. From Wellington to Ridout Streets, Dundas Place is a flexible street shared by pedestrians, cyclists and motorists. With extra wide sidewalks and no curbs, parking spaces can easily transform into patios, be used for sidewalk sales or by street performers. Dundas Place can be closed to vehicles for special events and programming click here to see upcoming events.
Be sure to stop at the Jonathon Bancroft-Snell Gallery. A place for ceramic art lovers and collectors, featuring Canada's largest collection of modern museum quality ceramics. Relish in the neighbourhood by checking out Rebel Remedy and grab yourself a cold-pressed juice or browse the amazing vinyl collection at Grooves.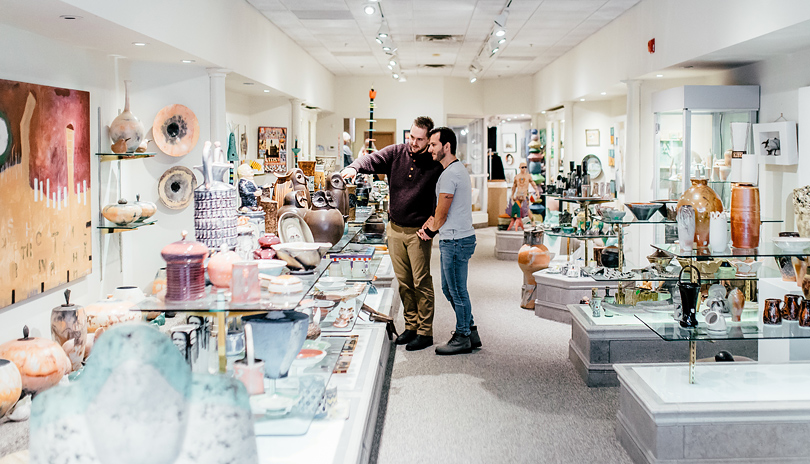 ---

RICHMOND ROW
Shop 'til you drop at upscale local shops like David E. White and Hangar 9 along with other chic boutiques. Richmond Row is also home to some of the most diverse restaurants in the city. Rest your feet and take a seat! Bring your appetite to some of London's most treasured eateries such as Garlic's of London, The Church Key Bistro-Pub, Toboggan Brewing Co. and Joe Kool's. End your dining experience with a latte or dessert at Black Walnut Bakery Cafe.
Interested in a patio? Check out the The City's Most Popular Patios, Hidden Gems and Top Nightlife Spots blogs to find the perfect place for you.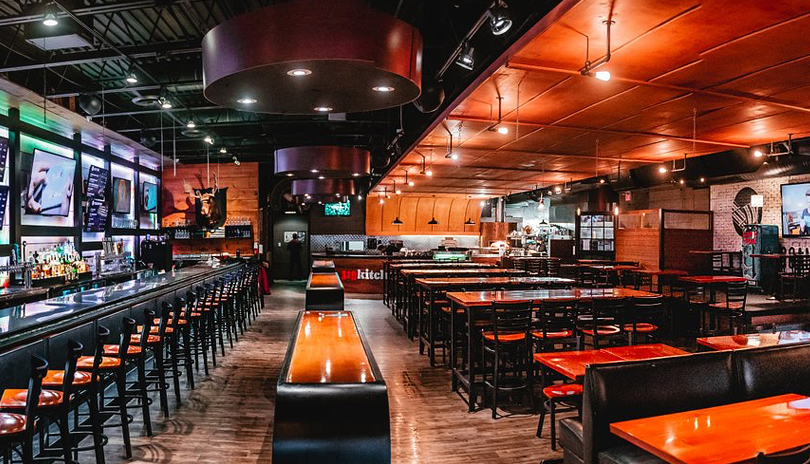 ---
The downtown THEATRE Scene
Within the downtown core, take in a play at the Grand Theatre, one of Ontario's most venerated venues. For dinner before the show, indulge in some locally-sourced fare from "swear by" spots like David's Bistro or Milos Craft Beer Emporium, one of Ontario's premier craft beer destinations also known for its farm-to-table food.
If you are with a younger entourage the Original Kids Theatre Company is for you! This theatre is exclusively dedicated to enriching and celebrating young talent through positive values and the arts, in a safe and stimulating environment.
Learn more about London's Theatre Scene here.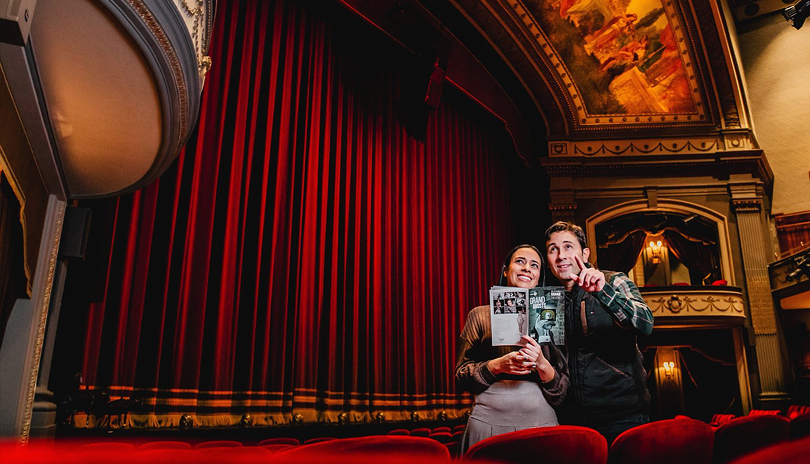 ---

neighbourhoods & Hiking
London is home to a number of unique neighbourhoods that all feature something different about them! Explore Diverse Neighbourhoods, experience A Day in Wortley Village or take in all that Old East Village has to offer.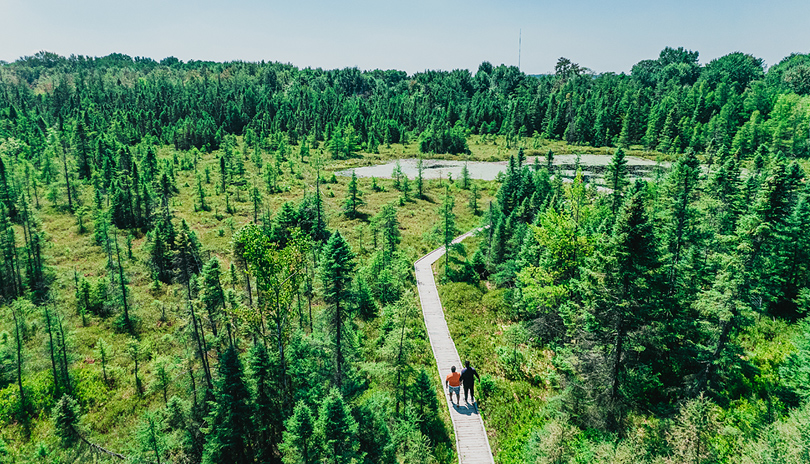 Enjoy nature at your own pace! London has a number of Unique Natural Areas with different spaces where you can stretch your legs, find peace and solitude and go forest bathing! The City of London is home to over 490 parks, green spaces, sports fields, trails and natural areas. Don't miss a stroll or bike ride on the Thames Valley Parkway, situated on scenic park lands along the Thames River, the TVP is the City's primary multi-use recreational trail.