Picture it: the sun is shining warmly on your smiling face. You're with your people, laughing and catching up over apps, maybe with a local craft beer in hand. You've got nowhere else to be but here. We have two glorious words for you: patio season.
You'll be sure to have a blast this summer with some guidance on where to go for good eats, signature drinks and aesthetic ambiance! New to London? We've got you. If you're a local, you may be familiar with some of these popular patios, but have you been to them all?

---
BARNEY'S Lounge & THE CEEPS

Barney's Lounge and The Ceeps is one of London's oldest and most popular patios. Located in the downtown core, and in close proximity to Western University, it's a top spot for a good time. Even celebrities like Ed Sheeran have stopped by! Favourite menu items include the Fat Guy Platter, nachos, spinach dip and Barney's burger. The patio offers live music and is a place where folks can reconnect over a variety of food and drink options in a laid-back, fun, exciting and lively atmosphere.

---
Jack Astor's Richmond Row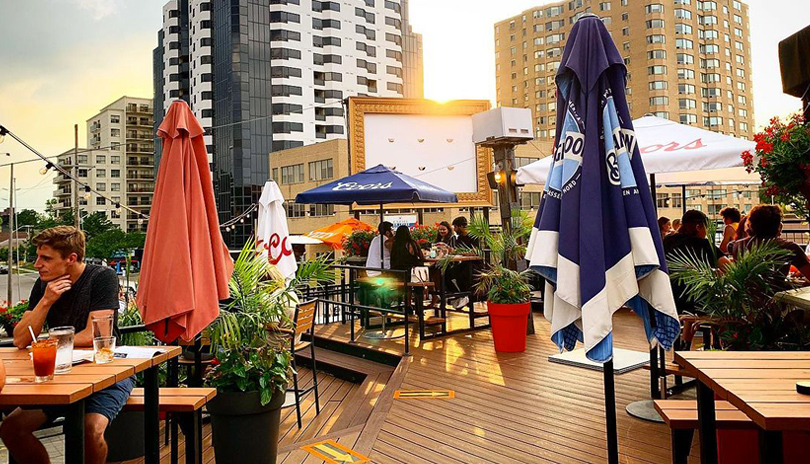 Located amid the downtown's action, Jack Astor's Richmond Row is a lively location for folks looking to have some fun. Signature dishes like their dry seasoned Chicken Fingers and Asiago Chicken Bow-Ties are sure to satisfy. On their rooftop and street-level patios, Jack Astor's bartenders practice 'flair' while you get to cool down under a mister with a Big Astor Fishbowl in hand (well, probably both hands - they're huge)!

---
The Church Key Bistro-Pub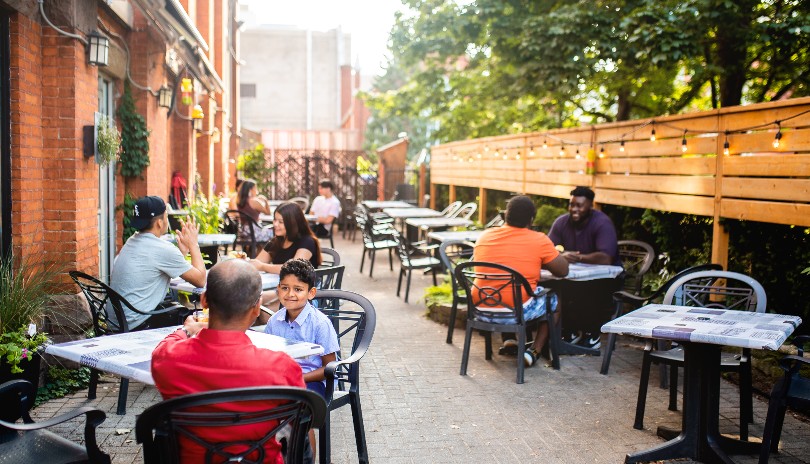 Following in the British tradition of the gastro pub by specializing in locally sourced food done with gourmet flair, the Church Key Bistro Pub is your destination pub. Enjoy an impressive selection of craft beers or order off the exquisite Sunday brunch menus on their intimate outdoor courtyard. While away the afternoon watching little birds flit around their fountain - pure patio bliss.

---
Marienbad Restaurant & Chaucer's Pub

Just off the beaten path, the Marienbad Restaurant and Chaucer's Pub's patio is "A Taste of Europe" in the Forest City. With items such as schnitzel, goulash and 85 different types of beer, you'll enjoy a menu that reflects a mixture of history and culture just like Central Europe. Their location in a historic London building adds interest to the ambience of their comfortable, beautiful and distinctive patio. Beloved by locals since 1974, it's one of the best places to grab a bite before an event at Budweiser Gardens.

---

Black Walnut Bakery Cafe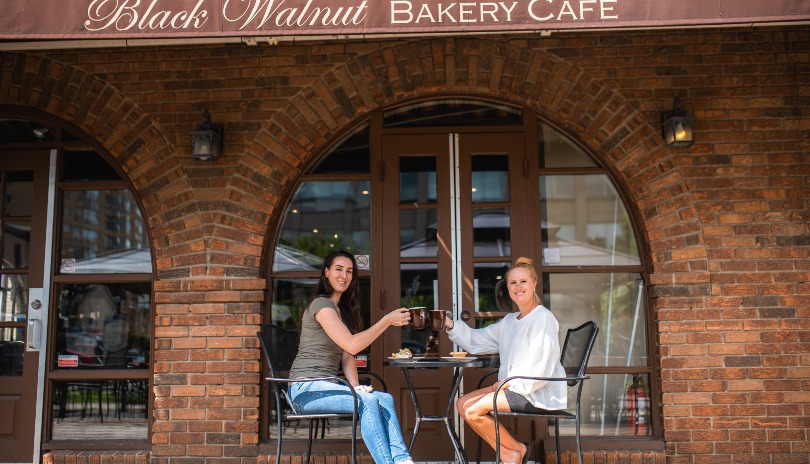 The Black Walnut Bakery Cafe location is a great spot in the middle of a bustling neighbourhood where you can enjoy a beverage and sweet and savoury treats, like their signature cruffin (think muffin-croissant hybrid filled with flavoured cream or custard and 100% deliciousness). Every baked good is made on site and every coffee bean is hand roasted. Their patio is the perfect place to take in the scenery, catch up with loved ones and catch some rays while sipping on an in-house made cold brew!

---

Los Lobos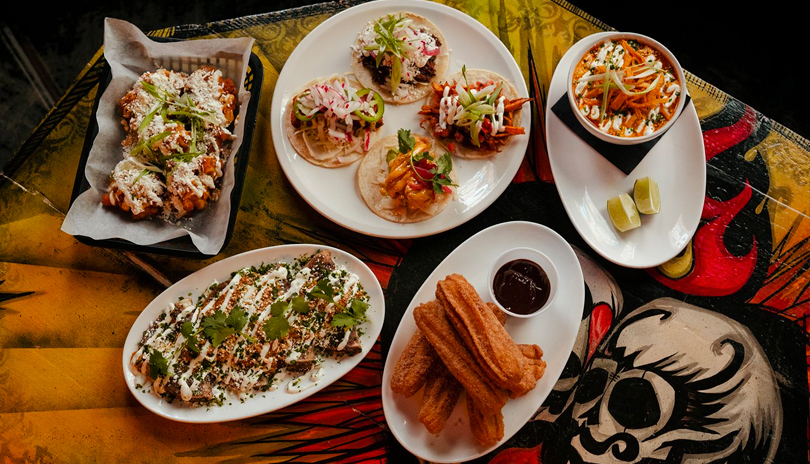 Another hip spot by the unstoppable Wolfe Pack, Los Lobos serves up unique, modern Mexican cuisine and tequila-focused crafted cocktails. Located off the main strip, but still in the heart of downtown, their patio is fenced, private, partially covered and the perfect summertime destination. Their $50 nachos are a literal crowd pleaser (trust us, you'll need help clearing the platter) but don't forget to save room for their churros with spiced chocolate for dessert. Worth every bite.

---

Covent Garden Market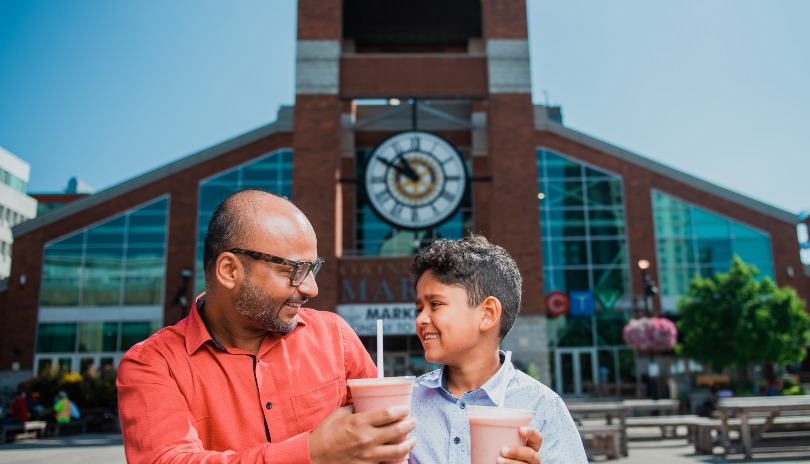 With a wide variety of vendors featuring cuisine from all over the world, Covent Garden Market is the go-to lunch spot in the core. Their enormous, bright and sunny patio has a ton of picnic tables so you're almost always guaranteed to get a seat. On Saturdays in the summer, from 8 a.m. – 1 p.m., their patio transforms into an outdoor farmers' market that features fresh produce, meats and even craft beer from local producers! And be sure to check their website for a list of their amazing events. From Multicultural Sundays to Jerk Fest, Taco Fest, Beer Fest and more, there's always something fun happening at Covent Garden Market!

---

DOLCETTO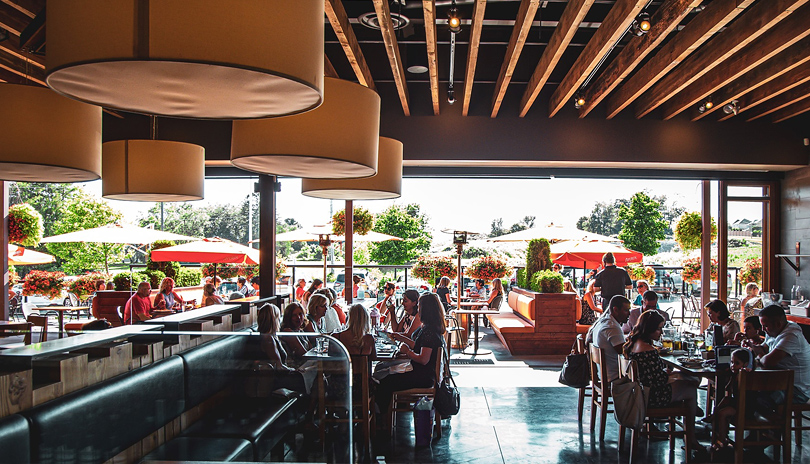 Ranked by OpenTable as one of Canada's most popular patios in 2023, the Italian restaurant Dolcetto has something for everyone. Whether you are looking for mouthwatering pizza, fresh, crisp salads or just a chance to enjoy a specialty cocktail on the patio before you eat, this is the place for you. Dolcetto's patio is the perfect place to bring a date, or to celebrate that special occasion.

---

BLACKFRIARS BISTRO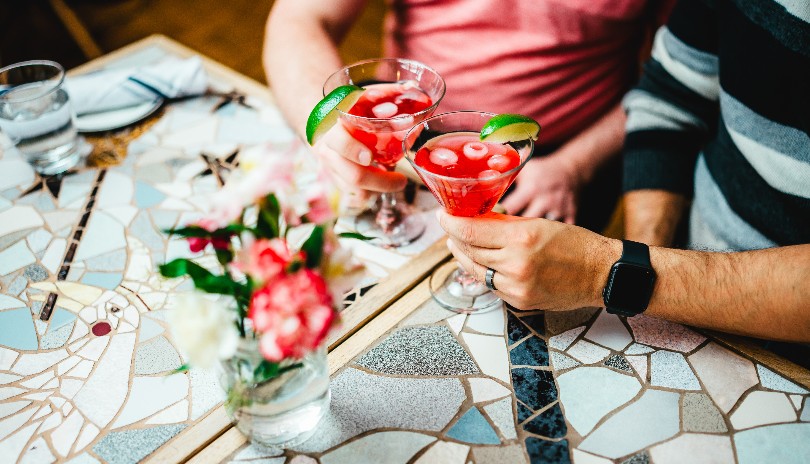 Did you know that Blackfriars Bistro, one of London's unique places for a great farm-to-table experience, also offers an outdoor patio for you to enjoy? Whether you are after one of their charcuterie boards or their signature Blackfriars Burger, everything tastes better when eaten outdoors. Bring your friends to enjoy the patio at Blackfriars Bistro today.

---
Support one of your tried-and-trues or try something new! Snap a pic of your idea of patio perfection, tag @tourismlondon and use #ExploreLdnOnt for the chance to be featured on our socials or website.