The snow has melted away and the flowers have begun to sprout; it's the perfect time to plan a spring road trip in London, Ontario.
There are countless options of entertainment both indoors and outdoors to ensure you have a memorable trip, no matter what spring weather is thrown your way.
---

Outdoor Adventure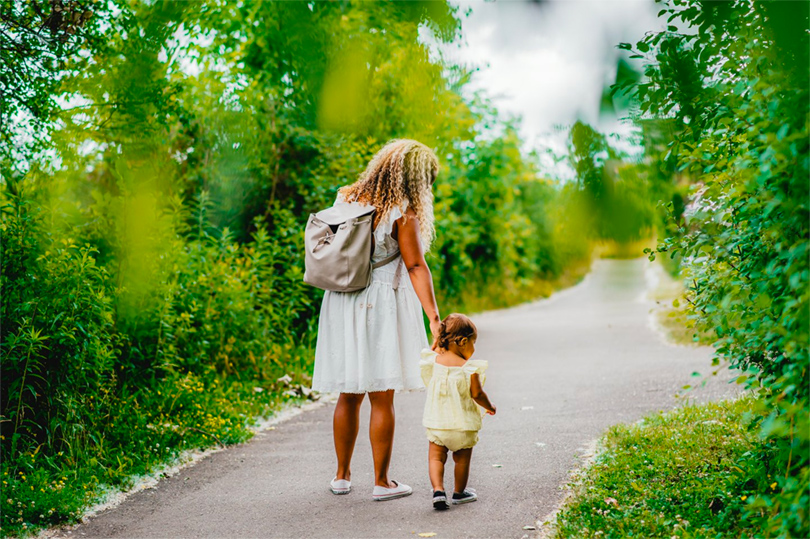 Escape into nature and enjoy the beauty of spring at one of London's many outdoor trails and walking paths. From Westminster Ponds and Meadowlily Woods, to Medway Valley Heritage Forest or Springbank Park, a scenic trail isn't too far no matter where you are in the Forest City. These outdoor trails and hiking spots offer the perfect opportunity to enjoy budding flowers, plants and trees, while getting some fresh air and exercise.
The sport of disc golf is on the rise in London, with three unique courses to test your throwing abilities. Nicholas Wilson Park Golf Disc Field, Rivers Edge Disc Golf and Basil Grover Disc Golf Course are all a "hole-in-one" if you're looking to have fun and stay active outdoors during your visit to the city. It's clear that disc golf is a growing pastime for both visitors and residents alike!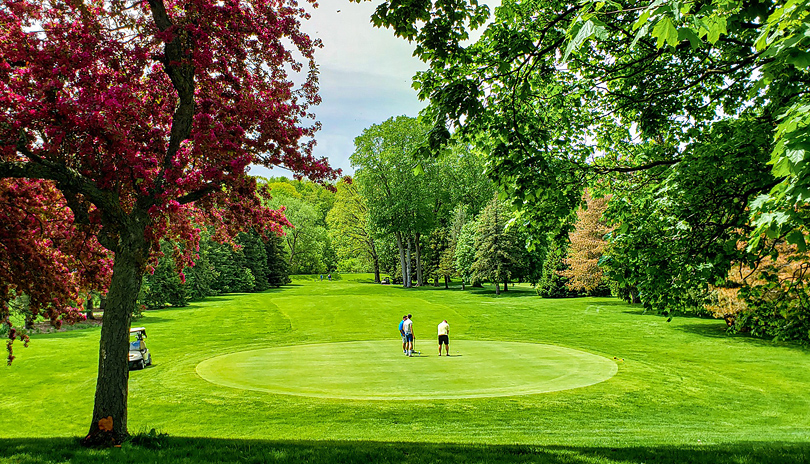 If you're a golfer, you may feel like it's been fore-ever since you've been able to get out on the course! Spring is the perfect time to dust off those clubs, get back into the swing of things and tee it up at one of London's many great courses. The greens are calling your name!
---

Thrill Seeking & Family Fun

For the thrill seekers, Boler Mountain and East Park are two stops that can't be missed. At Boler Mountain, you can ride the mountain bike trails or try the treetop adventure park, which will test both your balance and bravery. East Park also has a catalogue of exciting activities, like outdoor go karts, batting cages and a rock-climbing wall that will take you to the next level. Their mini golf course is a great option if you're looking for something a little more laid back. Either option guarantees a great day of fun and adventure for thrill seekers of all ages.
Storybook Gardens is where imagination, excitement and wonder all come to life. It's the perfect family-friendly location for children of all ages. With rides, swings, a 100-year-old express train and many more fun activities, it's a day of play that your kids won't soon forget.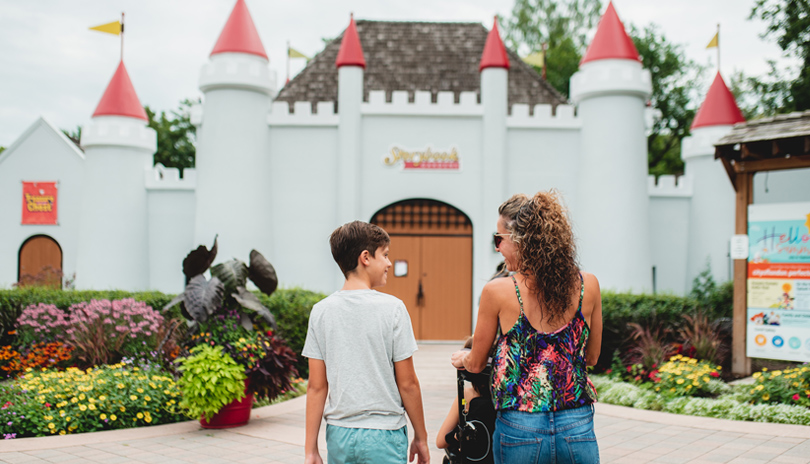 This is just the beginning of indoor entertainment options! There's so many activities to choose from, rain or shine. Fun spots like Palasad, Tilt Arcade Bar, Play Away Indoor Park and Adventures on Wonderland entertain both visitors and locals alike!
---

GARDENS, MARKETS & MORE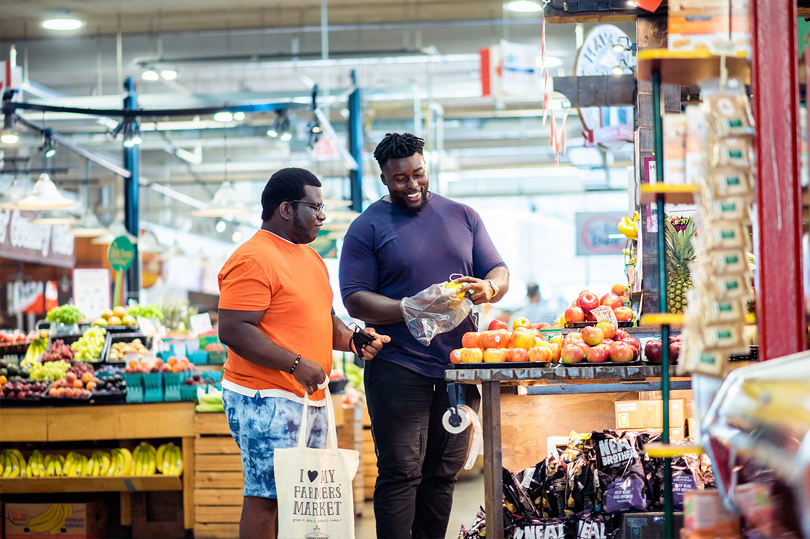 Don't miss out on visiting some of the great local farmers' markets, including The Market at Western Fair District, Covent Garden Market and Trails End Farmers Market. These markets offer more than just fresh produce and meat, with many fantastic local artisan vendors showcasing their products and beautiful plants and flowers to give your garden that spring makeover it deserves!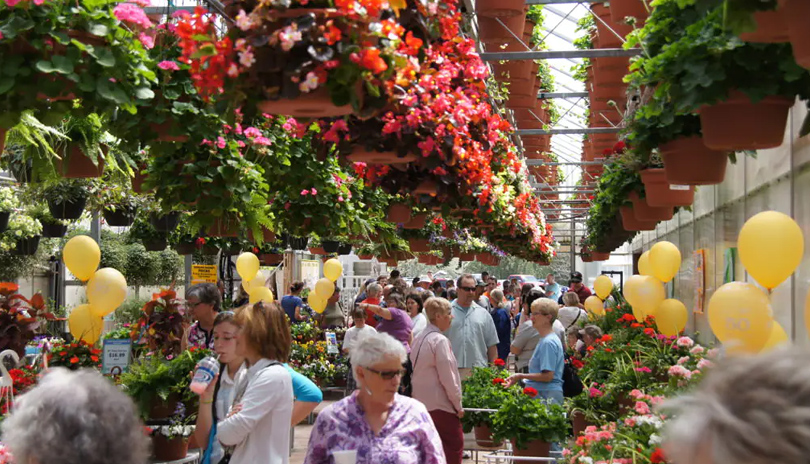 Gardeners and green-thumbers will also want to visit Heeman's greenhouse to keep their garden in tip-top shape! A favourite greenhouse by Londoners, Heeman's expansive property is sure to have exactly what your gardens needs this spring!
---

Indoor Excitement AT 100 KELLOGG LANE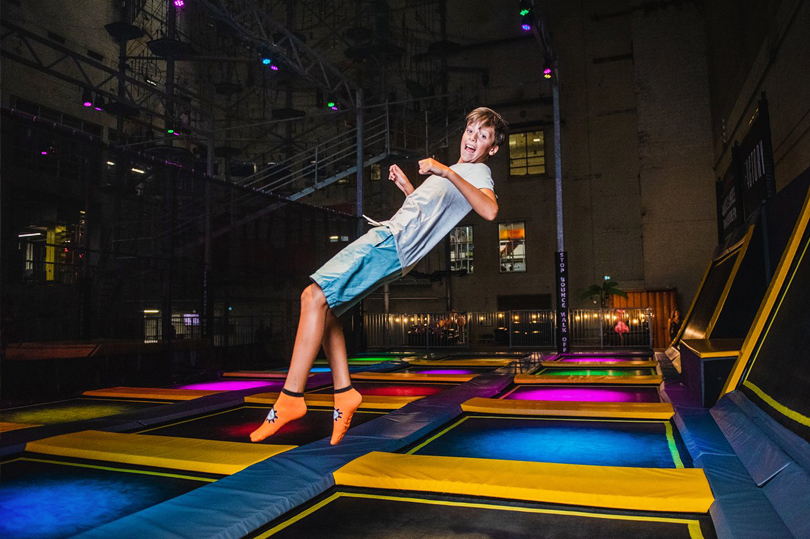 Looking for a day of indoor adventure? 100 Kellogg Lane has it all under one roof! Prepare yourself for an adrenaline-fuelled day at The Factory, where the biggest and best family entertainment centre in the country awaits. Featuring a long list of thrilling activities, such as the world's largest indoor ropes course, zip-lines, trampoline park, ultimate warrior course, arcade games, kids' playground, virtual reality zone and escape rooms, you'll be talking about this place long after your visit!
100 Kellogg Lane is also home to an onsite brewery, distillery and a unique indoor sport, dining and lounge area. Powerhouse Brewing Company is the place to go for craft beer lovers. This family-owned brewery offers tours, tastings and a food menu featuring a refreshing twist on the traditional pub fare. Paradigm Spirits Co. is a raved about distillery that immerses you in spirit and cocktail culture. The Club House offers multi-sport simulators, mini-put, bocce ball and other fun activities with delicious food and drinks from The Club House Restaurant & Bar.
In the spring, you will want to check out 100 Kellogg Lane's Spring Market and enjoy local vendors with their unique product offerings.
---

Culture & Music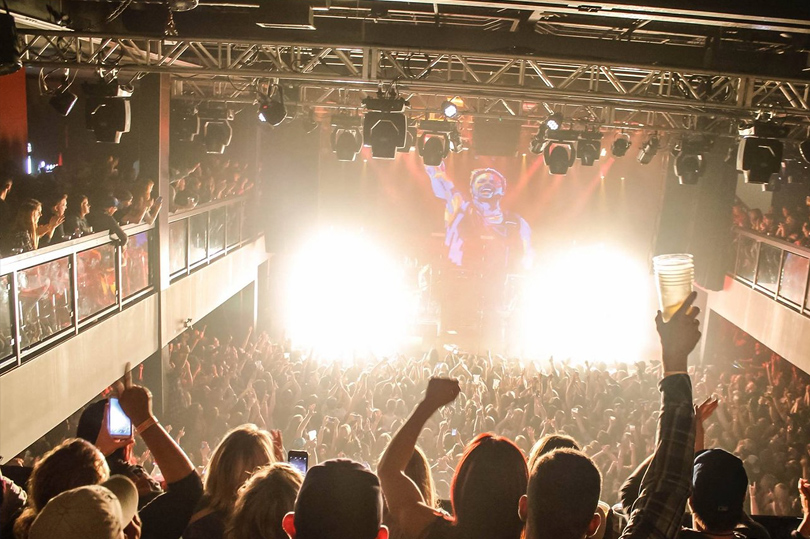 The crisp spring air is perfect for exploring the vibrant and colourful murals and outdoor art pieces all around London. These incredible works of art bring another layer of beauty and vibrancy to the city and tie-in to the bright spring colours.
A self-guided walking tour is a perfect way to experience the culture and history of the Old East Village first-hand. Exploring the best dumplings, breweries, cocktails, art and history on one their three Only in OEV tours is a sure-fire way to find a unique, local favourites that will have you coming back time and time again.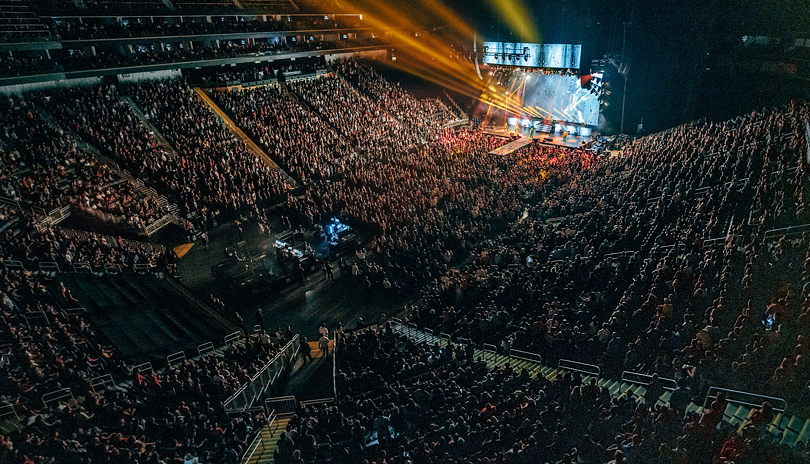 London is Canada's first and only UNESCO City of Music – and for good reason. Live music takes place all throughout the city and offers something for everyone. Whether it's the intimate and cozy venue of Aeolian Hall, the energetic London Music Hall or the expansive Budweiser Gardens, you can experience musical performances in all sorts of locations. You won't just find a memorable musical performance at the traditional venues. Local pubs and patios such as FitzRay's Restaurant & Lounge, Molly Bloom's Irish Pub, The Wortley Roadhouse, Palasad Socialbowl and more all make for a great night of unforgettable live music.
---

Relaxation & Pampering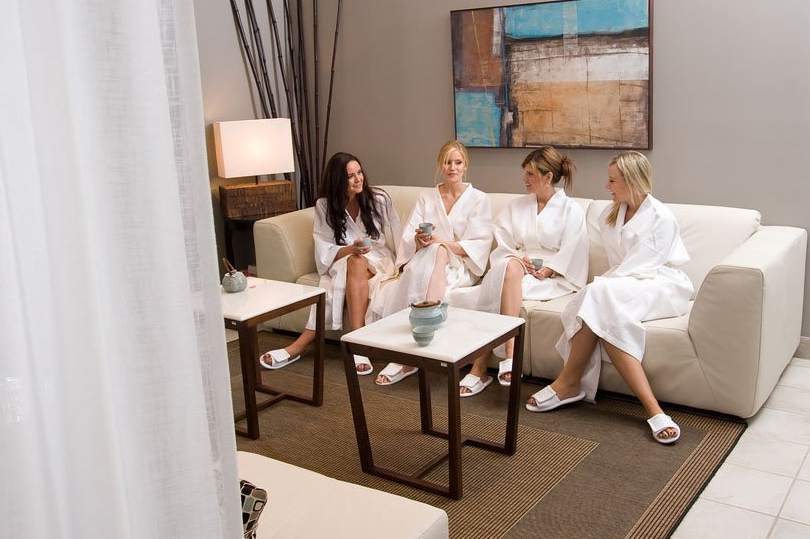 After surviving another long winter, you deserve to treat yourself and enjoy some relaxation at one of London's many spas. Indulge in treatments that are sure to leave you feeling refreshed and ready for the warm weather! Whether you prefer a calming massage, a restorative facial, or a peaceful soak in a hot tub, luxurious spas like the Idlewyld Inn and Spa, Fayez Spa and others offer a variety of options to help you unwind and relax.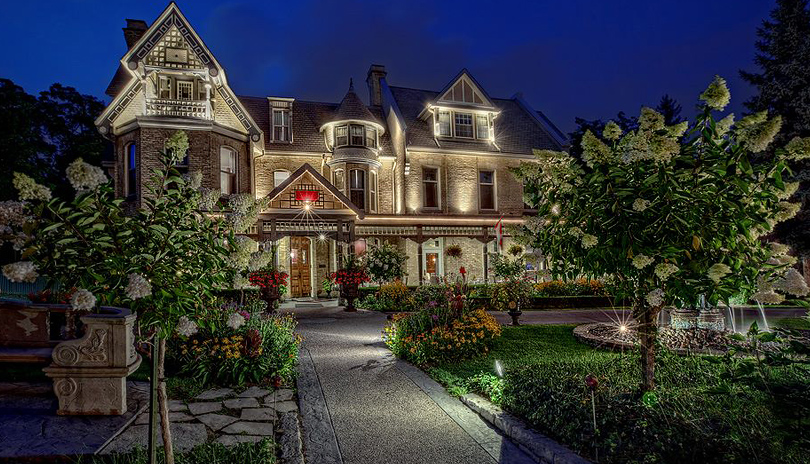 ---

History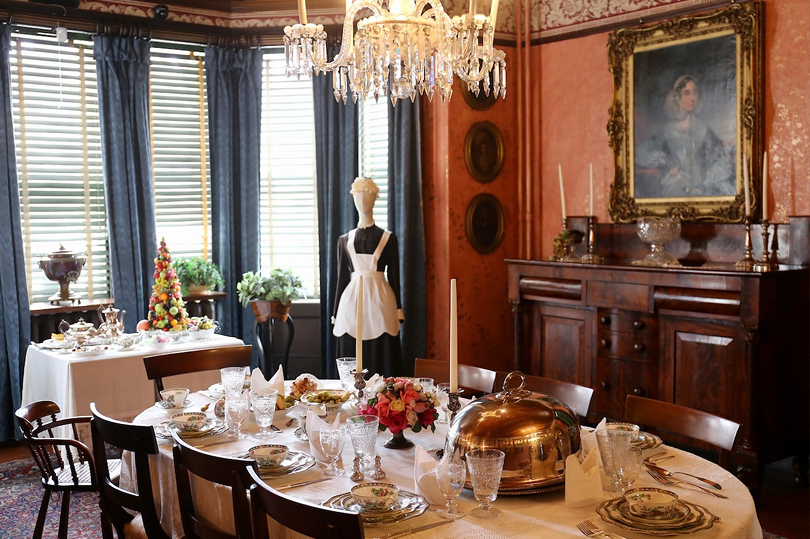 London's oldest residence, Eldon House, is a historic treasure that is at its best during the spring and summer months. The residence's beautiful garden is blooming with historical significance as the artful garden urns and benches on the grounds have been onsite since the 1890. Take a tour of the house and expansive gardens and be sure to enjoy a teatime that is both educational and elegant.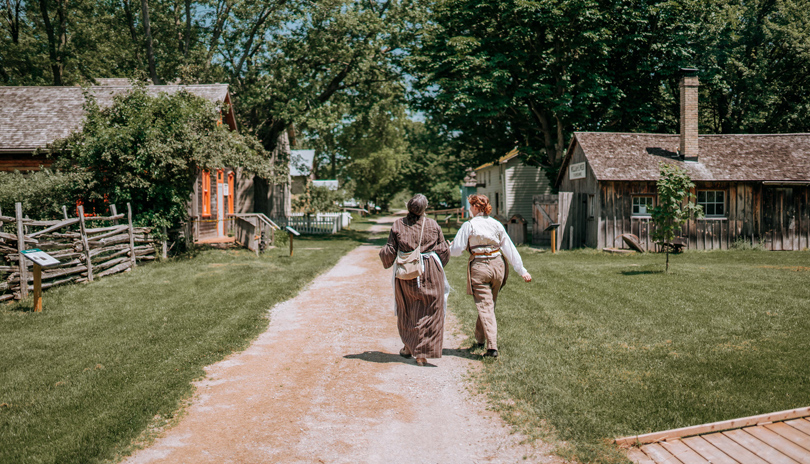 Fanshawe Pioneer Village is another immersive experience that makes history fun for the whole family. This living museum explores the local history of London and Middlesex County between 1820 and 1920 with artifacts, costumes, heritage buildings and more!
For a full list of London's must-see museums check out our guide to inspiring art and history in the Forest City.
---

Horses and Horsepower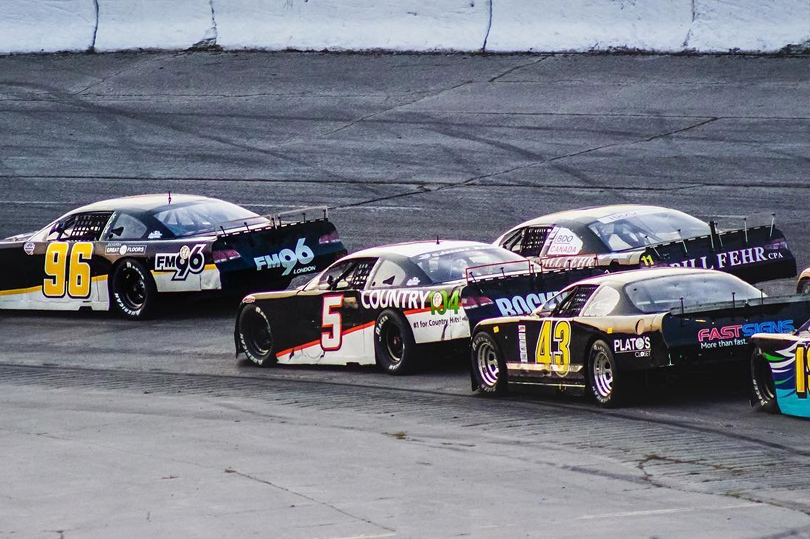 After a long, slow, winter, it's time to pick up the pace! Take in a horse race at The Raceway at Western Fair District for an edge-of-your-seat experience. Located just outside of London, Delaware Speedway, offers a horsepower of a different kind that will leave your heart pumping with excitement, as one of Canada's oldest continuously operating racetracks.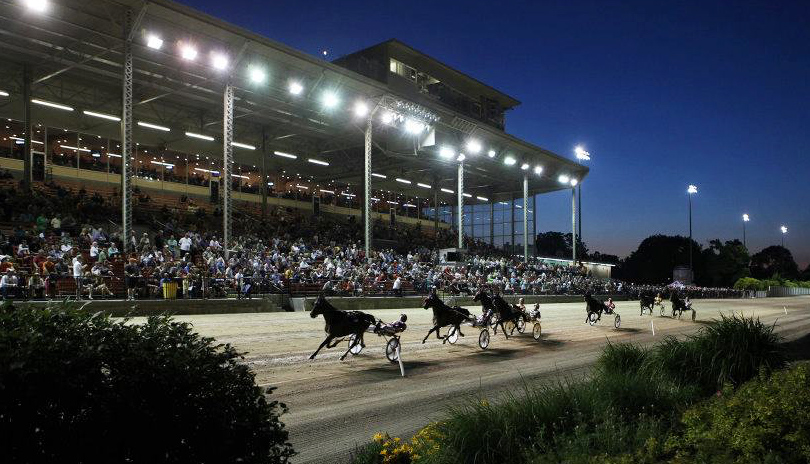 Spring has officially sprung in London! So grab your family, friends or loved ones and book a trip to the Forest City. If you follow these road trip ideas, you'll be well on your way to making new and exciting memories this year.