When travelling, we're all drawn to explore a new locale in different ways. Take a look at the profiles below to get a sense of the activities you may want to include in your next trip to London.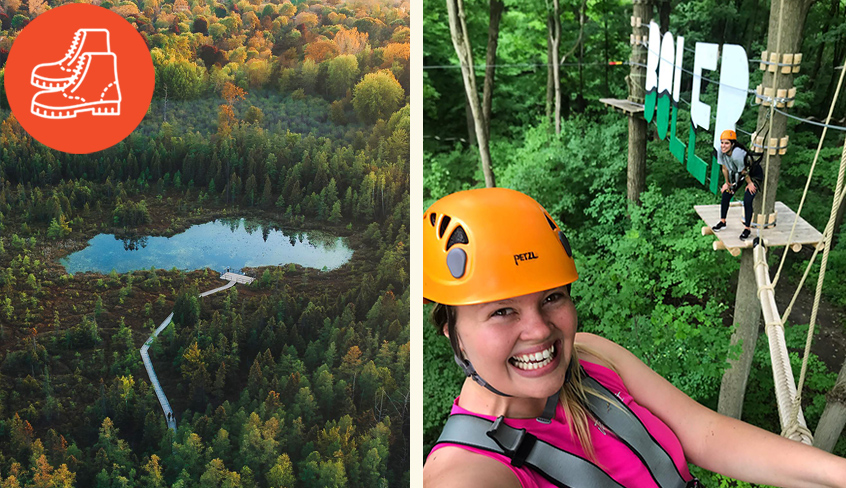 The Outdoor Adventurer
Spring, Summer, Winter or Fall, you embrace the natural wonders of each season. As a nature lover, you're always up to hit the hiking trails, you enjoy playing and picnicking at local parks, and visiting conservation areas to fish, canoe or just explore. Camping is your jam (the more adventurous, all year round!) and vacations for you might also include a cottage rental, jungle or safari expedition. London is lucky to boast many green spaces, such as Victoria Park, Springbank Park and Gibbons Park. Excellent trails await, including Kains Woods, Kilally Meadows and Westminster Ponds. Whether solo or with friends and family, head out to Fanshawe Conservation Area for the day, or even an overnight camping trip. Set out on the river, fish, hike, bird watch and unwind in nature. Feeling courageous? The Treetop Adventure Park at Boler Mountain might be more your speed!

---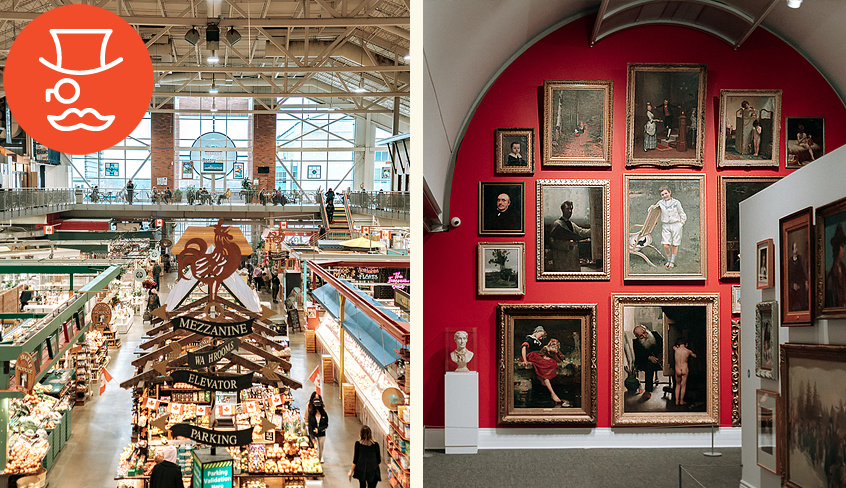 The Cultural Connoisseur
You yearn to explore the cultural heritage of places you visit, explore museums, support local artisans and take in notable sites and monuments. You might be spotted dancing in the park at a summer jazz festival, perusing a craft market, enjoying a night out at the opera, ballet or theatre, or supporting a budding artist at a gallery opening. London is home to multiple live theatre venues, including the newly renovated (Fall 2021) Grand Theatre – bringing patrons world class performances. Museum London features permanent and temporary art exhibitions (plus an outstanding view of the city!) and The Museum of Ontario Archaeology allows guests to discover local Indigenous history and archaeology. London has become known for its summer festival series, including Sunfest, which brings music and dance performances from cultures around the world. And to support artisans plus enjoy local delicacies, check out The Market at the Western Fair District and Covent Garden Market.

---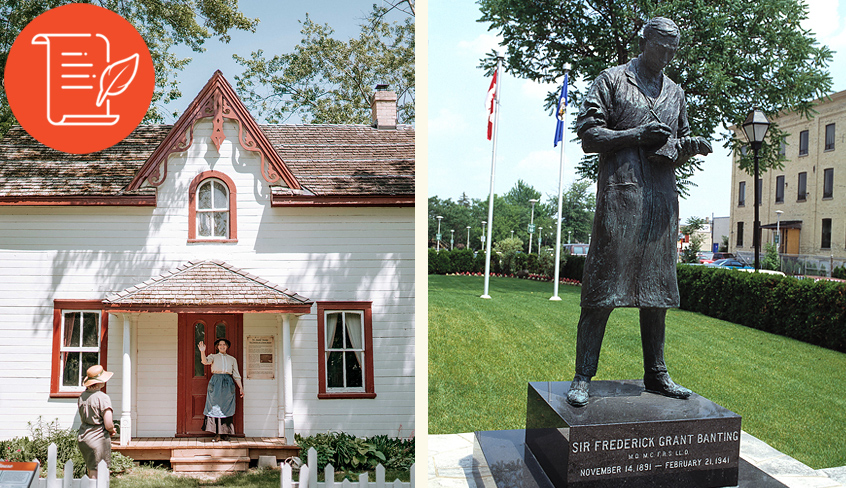 The History Buff
You are a lover of days-gone-by. You're a detective in search of the who, what, where, when and why of the past. When travelling, you're drawn to learning about ancient civilizations, politics and conflict, and enjoy exploring old buildings, historical museums or re-enactments. You dive into the lives of the people, places and moments that shaped the world we know today. London boasts many interactive spaces to explore the past including Fanshawe Pioneer Village, Eldon House and Banting House. Looking to discover more of the city, inside and out? Tucked away near the airport is the Jet Aircraft Museum, located inside 100 Kellogg Lane is the Canadian Medical Hall of Fame and just east of downtown, The Royal Canadian Regiment Museum. History walks and Indigenous walks hosted through Museum London are a must for the History Buff tourist.

---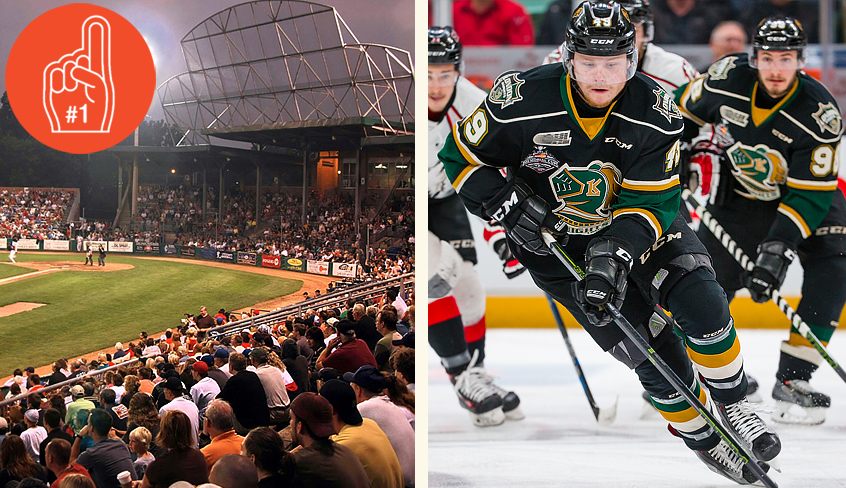 The Sports Enthusiast
Whether as a participant or spectator, if there's a game to be played, you're in! You enjoy centring your travel plans around sporting activities – baseball, hockey or football games, a golf getaway or cycling tour. You may be a skilled athlete or simply enjoy some fun and exercise. Here in London, you've got your pick of public and private golf courses, community tennis, pickleball and basketball courts and running clubs such as those with The Running Room and Runners' Choice. When the snow falls, hit the slopes at Boler Mountain or lace up your skates at one of the outdoor or indoor rinks around the city. Just looking to spectate? Take in a London Majors baseball game, go on a brand-new guided tour of Labatt Memorial Park, the world's oldest baseball grounds, or head to Budweiser Gardens to see the London Knights hockey game or London Lightning basketball game. You can also support our students by attending a Western Mustangs' or Fanshawe Falcons' game. A short drive will get you to Grand Bend Motorplex or the Delaware Speedway where you can sit in the drivers' seat or enjoy watching from the stands. Can't decide? Head to The Clubhouse at The Factory where you can hit a multi-sport simulator which includes golf, baseball, hockey and football, or stick to the club classics like shuffleboard and bocceball.

---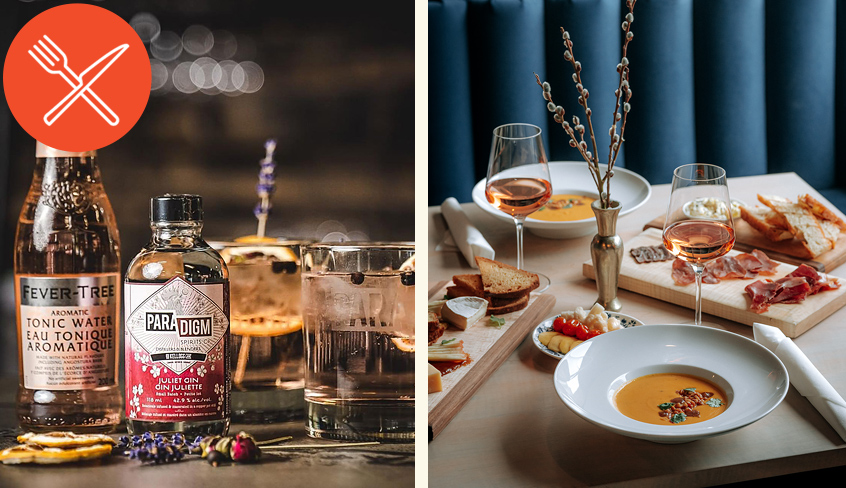 The Foodie
You let your taste buds lead the way. For you, the best way to dive into a new destination is to experience the local food scene. You'll strike up a conversation with the mixologist behind the bar, seek out a spot at the Chef's table, head to the market to pick up the perfect items for an afternoon picnic and call months in advance to secure a reservation at the hottest restaurant in town. You don't eat to live, you live to eat and drink the best, the unusual or the newest culinary creation. For the Foodie, travelling opens incredible opportunities to taste test exciting dishes you don't normally get to indulge in. But right here in London, you can discover the world through food without getting on a plane. If you're craving Greek – try Dimi's Greek House, Thai – try Thaifoon, or Lebanese – try Yasmine's. If you consider yourself a budding beer sommelier, head to Powerhouse Brewing Company, Anderson Craft Ales or Storm Stayed Brewing Company. If spirits are your thing, check out Union Ten Distilling Co. or the new Paradigm Spirits Co. There's even a Dumpling Trail and Libations District in London's Old East Village. Looking to whip up something at home? Pick up your ingredients from the The Market at the Western Fair District or Covent Garden Market. Need to brush up on your skills? A cooking class at Jill's Table or Growing Chefs will have you learning and tasting along the way.

No matter what type of tourist you are, London has something for everyone. Get out and explore all London has to offer. We can't wait to see you.