With a variety of different cuisines from around the world, London is chock-full of fine dining establishments that are ready to serve you.
There's something special about taking the time to get dressed up to enjoy a brilliantly prepared meal and a glass of red in an upscale environment. The ambiance, the flavours and the service make for a memorable experience that, in our opinion, is well worth the premium.
---

DAVID'S BISTRO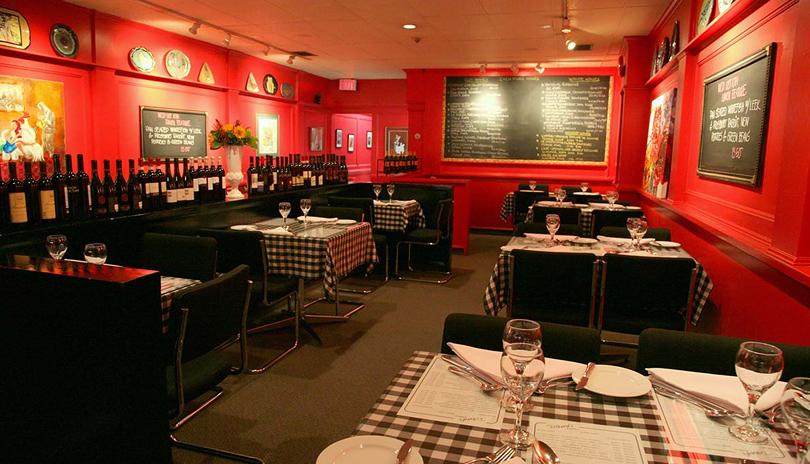 David's Bistro was opened in 1998 by David Chapman. After being the Chef and then Chef Owner of Anthony's Seafood Bistro for 18 years, David decided to start over again and open a traditional French bistro-styled place with the emphasis on not just seafood but all aspects of food. With a daily prix fixe menu, regular menu and daily features, there is always a constantly changing selection. They offer a crispy roasted breast of chicken with mushrooms, bacon and whiskey sauce that is phenomenal. David's Bistro provides an extensive and sensibly priced wine list, with chalkboard additions and everything served by the glass or bottle. All wine lovers are well taken care of here!

---

GARLIC'S OF LONDON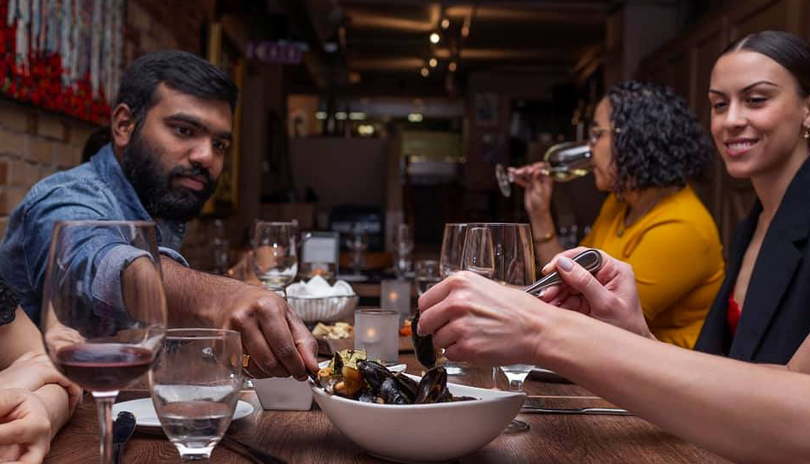 The name says it all. Garlic's of London opened its doors in 1992 with the intention of spotlighting garlic as an integral ingredient as it enhances so many dishes that we know and love. Their garlic frites are a must try and the hot smoked garlic fettuccine will blow your mind. Owner Edin "Edo" Pehilj and his team take a farm to table approach with everything that they do and the restaurant itself offers a unique, artistic ambiance that showcases their deep-rooted connection to the city.

---
COMPANY BAR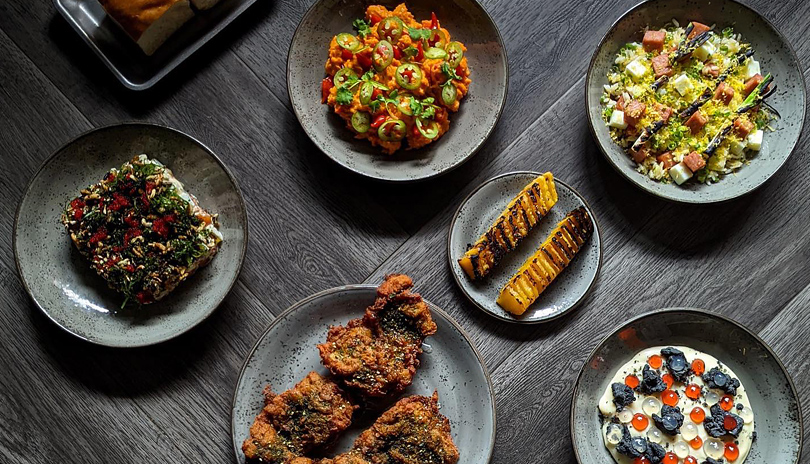 Located in the heart of Wortley Village is fine dining with a rock and roll twist. Company Bar is referred to by co-owner Gregg Wolfe as a culinary playground where they can have fun with creating their menu features and mixology. The space is approachable, casual and cool while remaining sophisticated and beautiful. They offer everything from the freshest east coast oysters and crafted cocktails to simple classics with a twist like burgers and beer.

---
TASTING ROOM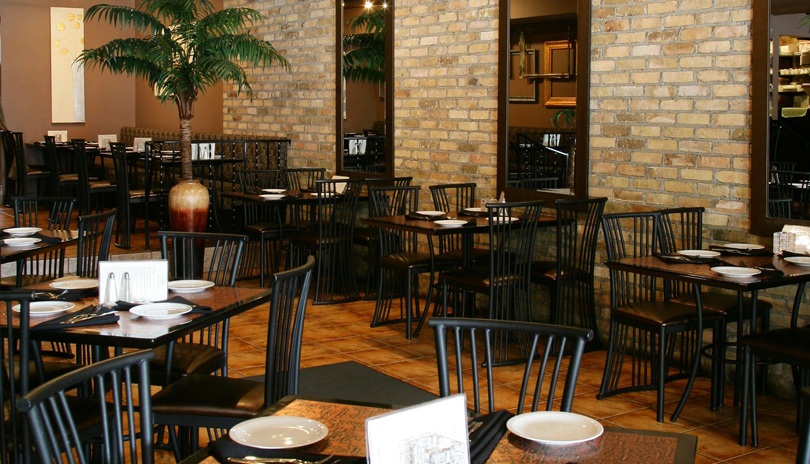 One of the most loved restaurants in London, the Tasting Room is located in the heart of downtown. The atmosphere is warm and casual while remaining upscale. They have an extensive list of wines from around the world and offer flights for those who want to try a bit of everything. Their food menu is equally impressive and features everything from beef tenderloin to breast of chicken stuffed with both crab and lobster. If you manage to save enough room after dinner their Skor cheesecake is well worth the calories.

---
The CHURCH KEY BISTRO-PUB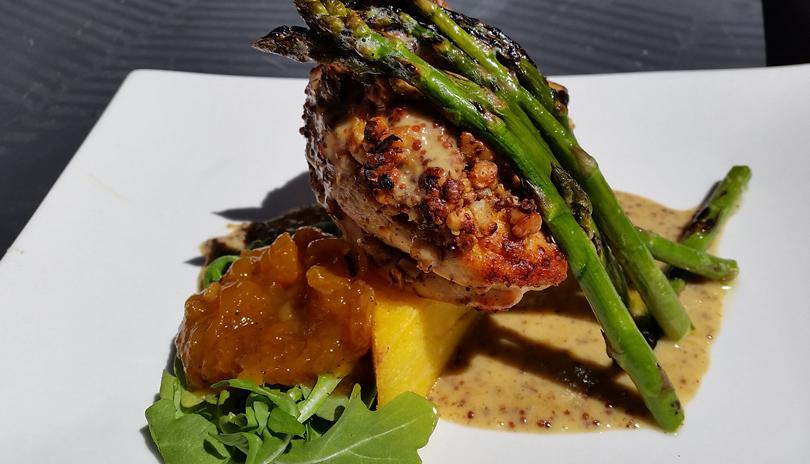 The Church Key Bistro-Pub follows the British tradition of the gastro pub by specializing in traditional food done with a gourmet flair. Chef Michael Anglestad has over 20 years experience in fine dining and uses seasonal, locally sourced ingredients whenever possible. The menu even features a 'Game of the Week' option where each week their chef creates a feature that showcases a different variety of game meat. Their lamb curry and eggplant moussaka are not to be missed!

---

ABRUZZI RISTORANTE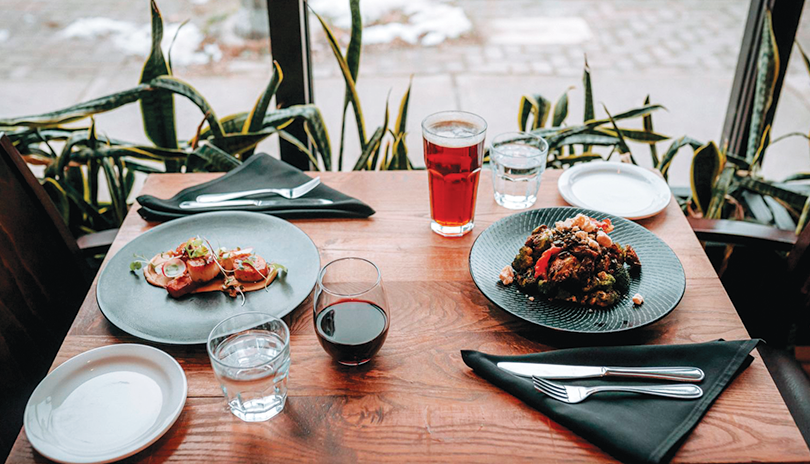 Located just across from the infamous Covent Garden Market in downtown London, Abruzzi Ristorante is a staple for upscale Italian inspired cuisine. Abruzzi uses local and sustainable ingredients working with farmers to source their products. Their wine list features both old world classics and local favourites from the Niagara region. While their menu changes with the seasons, their ricotta ravioli is a dish that we'd highly recommend.

---
THE RIVER ROOM CAFÉ & PRIVATE DINING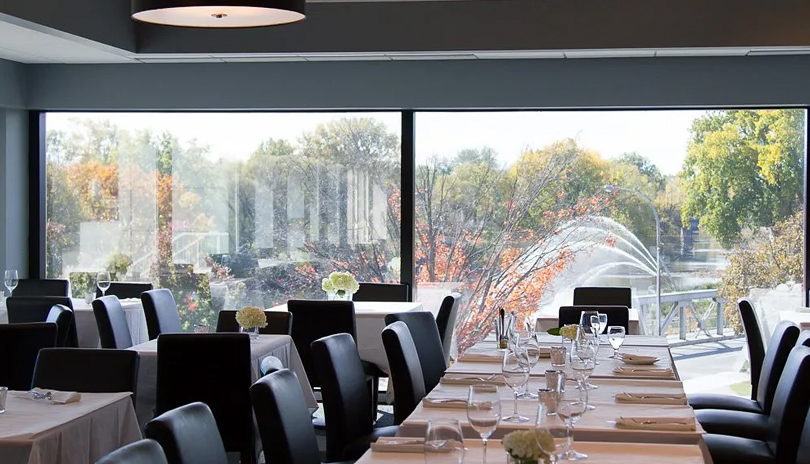 A picturesque restaurant located inside of Museum London that isn't always top of mind, The River Room Café & Private Dining has beautiful floor to ceiling windows. With the restaurant overlooking the forks of the Thames, The River Room provides one of the very best views in the city. They offer an extensive menu that features everything from duck confit and pan roasted arctic char to simple classics like chicken wings and thin crust pizza.

---
REVERIE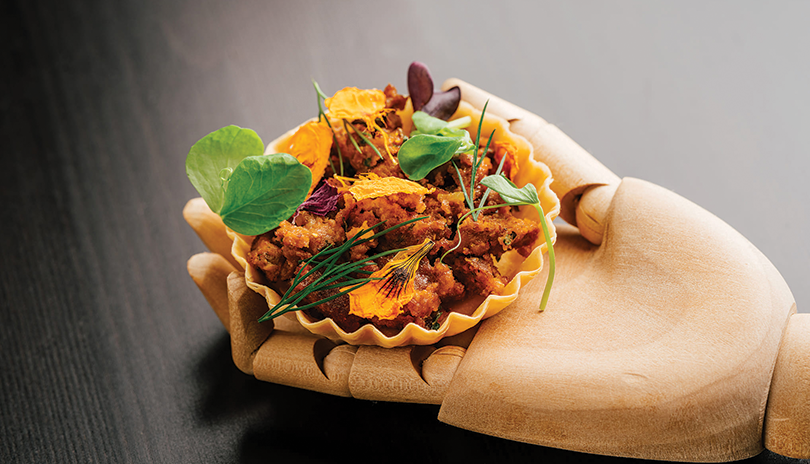 Reverie is a place that can only be described as world class. This unique, 12-seat restaurant serves up an incredible contemporary Canadian cuisine. With a new a la carte menu (offered Monday to Saturday) plus their famous tasting menus on special nights with specific seating times, you're going to want to make a reservation! The menu at Reverie is creative, the food is presented beautifully, but most of all, it's delicious. Their wines are also carefully selected to compliment the food you're eating. Reverie truly offers a one-of-a-kind dining experience that can't be found anywhere else in London.

---

GRACE RESTAURANT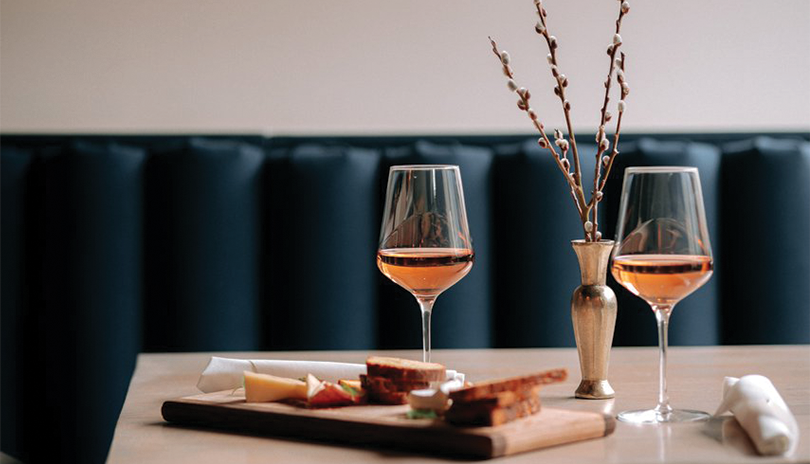 A relatively new addition to the fine dining scene in London, Grace Restaurant first opened its doors in 2019. While the restaurant itself embodies the word grace, it was named after owner Angie's grandmother. Grace prioritizes beautiful, seasonal, local food as well as community and social responsibility. The menu offers both a la carte items as well as an incredible 5 course prix fixe menu. And if you enjoyed your dinner there, be sure to check out the 'Grace Pantry', an online grocery/bottle-shop delivery service.

---
THE SPRINGS RESTAURANT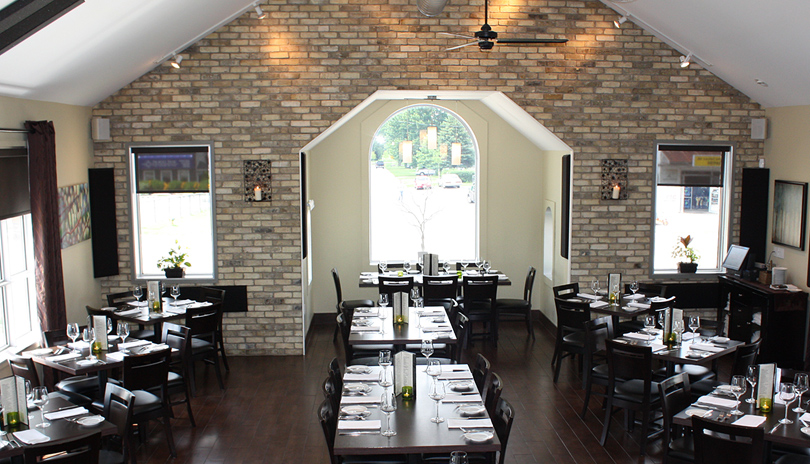 The Springs Restaurant, an upscale bistro located just west of downtown, has been serving savoury, seasonal cuisine to patrons since October 2011. Their menu pulls inspiration from all over the world and features everything from a delicious teriyaki prawn penne to an exotic mushroom risotto. The restaurant offers everything from indoor dining with live soft jazz to private corporate functions with set menus. The property is a renovated church with large windows, various levels, multiple patios and a small lounge adjacent to the primary dining floor.

---
One On York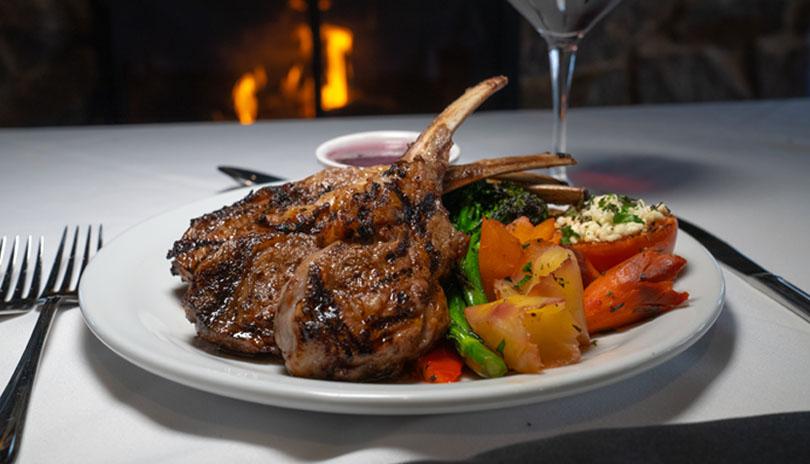 Opened in January 2023, One On York is in the same building as the former iconic London restaurant, Michael's on the Thames. Owners Tammy and Jay Smith promise you an exquisite fine dining experience, from the food to the service to the ambiance. Indulge in their revitalized menu including some twists on old time favourites as well as new creations.

---

Restaurant at the Idlewyld Inn & Spa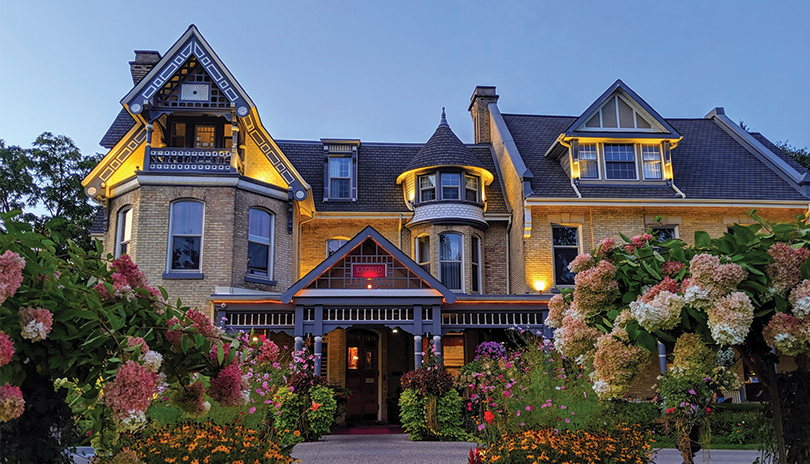 Treat yourself to an unforgettable culinary experience as you dine in style at the restaurant inside the Idlewyld Inn & Spa. Located in the heart of London's historic "Old South" neighbourhood, the Idlewyld has been a local landmark since 1878 and is just minutes from downtown London and a short stroll to Wortley Village. The restaurant's menu features simple, yet elegant cuisine with a strong focus on locally sourced and seasonal ingredients.
We'd suggest a weekend getaway, complete with a spa treatment at the on-site spa and an overnight stay in one of their 21 unique guest rooms that combine the elegance of a bygone era with all the modern amenities sophisticated travellers have come to expect from a luxury hotel.

---
Well, there you have it. You're now well equipped with a list of establishments that are sure to impress even the biggest critic. Lay out your finest attire and cleanse your palette because it's time for you to get out on the town and enjoy the finer things. You deserve it!
And when you're posting on your own IG, be sure to tag @tourismlondon and #ExploreLdnOnt for a chance to be featured on our socials and our website!