In a city celebrated for its farmers' markets, food hubs, culinary artisans and craft brewery culture, it's no surprise that food innovators and visionaries abound. Indie businesses and producers of hand-crafted, small-batch, made-in-London foods are easily found while exploring the city's food scene.
Discover the emerging food district in Old East Village by visiting Somerville 630, home to several unique-to-London start-ups. While you're there, drop by Willie's Café for no preservative, all-natural ingredient bread, butter tarts and dessert squares and a freshly roasted chicken or beef sandwich! Discover African cuisine at one of Yaya's Kitchen Pop-up and Supper Club's monthly pop-ups and supper club events featuring the foods from Northern Nigeria and the Sahel region.
---

To Market, To Market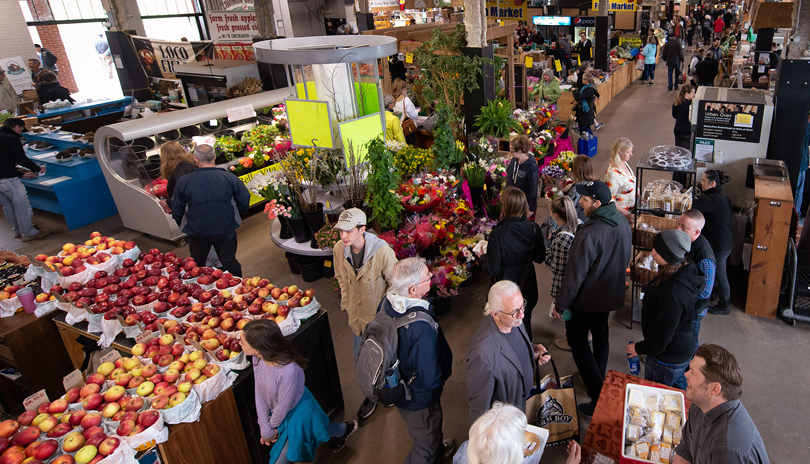 The Market at Western Fair District
On Saturdays and Sundays, be sure to visit the The Market at Western Fair District. This food-focused hub features two floors, 85+ permanent vendors and a seasonal outdoor market with a rotating roster of growers and producers.
Find your new favourite hot sauce at A Spice Odyssey, where all sauces and preserves are handcrafted from locally sourced all natural product. If it's gluten-free foods that you seek, try Loving Spoonful's soups, breads and treats.
There are many friendly vendors and food stalls where you can savour everything from a gourmet grilled cheese at Goodah Gastrotruck, to a classic Portuguese-inspired sandwich with a modern twist from Bifana Boys. If you like heat, pick up Bifana Boys homemade piri piri hot sauces, pickles and preserves. Both businesses are extensions of the evolving local food truck culture.



The Harvest Pantry
Available at 10Eighteen, the Harvest Pantry's focus is on preparing delicious small-batch ferments, like sauerkraut, kimchi, cultured mustards and chickpea miso.

Hot Oven
Attracting a loyal clientele who appreciate the generous ratio of savoury filling to phyllo, Zoran Sehovac and his culinary team at the Covent Garden Market are passionate about their Balkan-inspired bureks. Hand-rolled into a flaky spiral of phyllo, offerings include spinach and cheese or meat served hot from the oven with sour cream. Available for take-out and delivery!
---


Growing Local Plant-based Food Trends:

London abounds With plant-based food innovators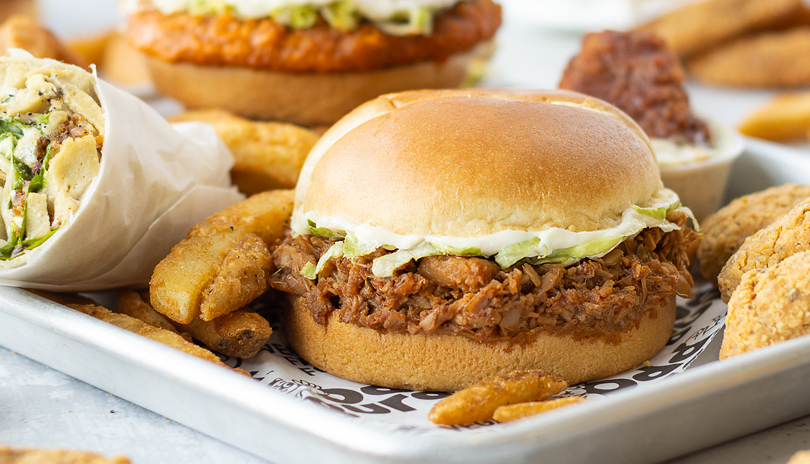 Nuts for Cheese
Margaret Coons, founder of Nuts for Cheese is a prime example of a London-grown pioneer, producing a line of dairy and gluten-free vegan cheeses hand-crafted from cultured organic cashews. Vegetable-centred offerings can be found available for purchase online and at a variety of quality retailers.



Odd Burger
Odd Burger is taking the plant-based food trend to a whole new level with a cutting-edge vegan menu – featuring tacos, faux pulled pork, BLT's made with soy-based "tempeh bacon" and a vegan burger made with chick pea patties – the difference is that they contain no animal products.



Plant Matter Kitchen
A plant-based restaurant and juice bar, Plant Matter Kitchen serves organic, delicious, vegan meals. From revamped familiar favourites to global flavours—and everything in between—Plant Matter Kitchen creates whole food meals with no artificial ingredients, additives, chemicals and nothing processed. Can't make it to Wortley Village? Not to worry! PMK now does pick up and delivery through Uber Eats so you can enjoy locally sourced, organic and 100% plant-based food from the comfort of your home.

---

Baked Expectations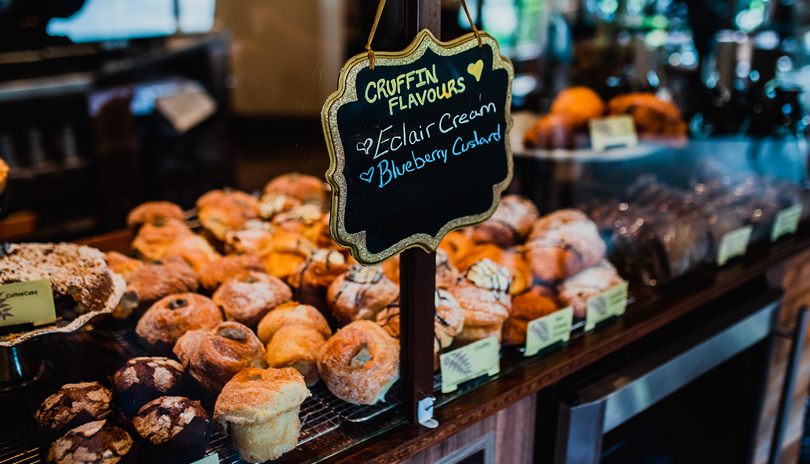 Hot Spots for Sweets and Treats
Are you craving the cult-favourite cronut? You can find delicious variations on that decadent croissant-doughnut hybrid every Thursday at The Rhino Lounge Bakery & Coffee Shoppe located at Museum London. As to where to find the best French-style macarons, that's an easy question to answer: Petit-Paris Creperie & Pâtisserie. Their unique macaron flavours include lemon, raspberry, almond vanilla, chocolate and salted caramel. For craveable cruffins filled with flavoured creams and custards check out Black Walnut Bakery Café in downtown. London has plenty of small-batch, made-from-scratch specialty bakeries. Here is a shortlist of some of the city's most diverse and uniquely London bakeries: The Artisan Bakery, Bliss Specialty Foods, Happiness Cafe, and Hey Cupcake .

Spicer's Bakery
Nothing beats the intoxicating aroma of freshly baked pies. Spicer's Bakery in Lambeth, Aylmer and St. Thomas is dedicated to from-scratch baking excellence — high quality, hand-crafted pies, using hand-rolled pastry for flaky goodness and delectable fillings. There is a daily rotating selection of seasonal pies, cream pies, pot pies, tarts, tourtière and quiches available fresh baked or frozen. You can also pick up pie-inspired gourmet donuts such as Maple Bacon and Salted Caramel Apple with easy online ordering.