London, Ontario's Old East Village is a historic neighborhood that's brimming with culture. From unique retail shops, arts organizations and historic buildings to a diverse array of restaurants, breweries and distilleries, there's so much to discover!
Experience everything the neighborhood has to offer with three unique self-guided tours featuring the dumplings, drinks and art found only in Old East Village!
OEV Mural created by lead mosaic artist Susan Day and assistants Kerri Jerome and Beth Turnbull Morrish
---

oev libation district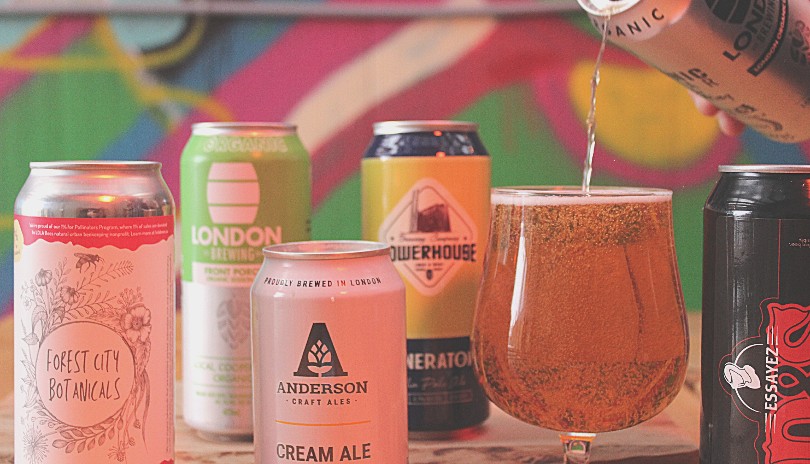 Don't fall victim to boring coffees and uninspired beers. A tour of the OEV Libation District is the perfect way to immerse yourself in the artisanal world of spirits, beer, soda, tea and coffee, all of which are produced on site. Be satiated and entertained at local breweries, experience the only Eritrean coffee roaster in town and get to know the fine art of spirits-making through tours and tastings at London's only two distilleries.
The OEV Libation District Passport is super fun way to track your progress, note your favourite drinks and rate your experiences at each of the locations! The Only in OEV website offers printable versions of the passport in addition to extra information and directions for all the stops along the way.
---

oev culture cruise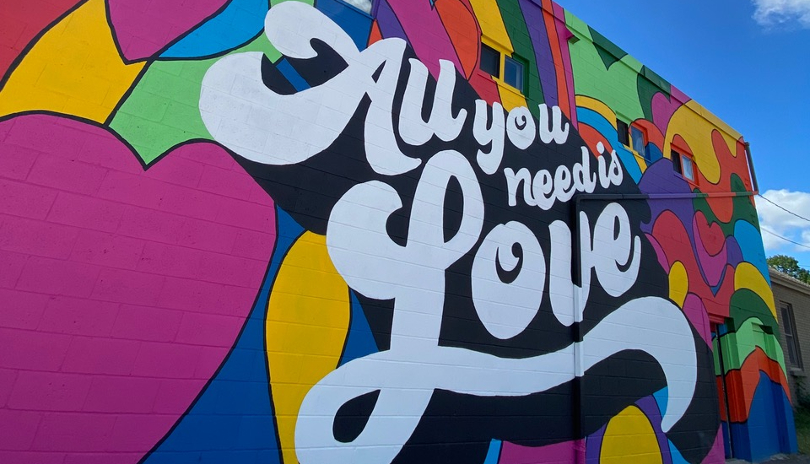 London is a cultural hub for creative thinkers, innovators and visionaries in Canada. Some of the best artistic displays in the city can be found in the heart of Old East Village. On the OEV Culture Cruise you'll get to enjoy several murals by local artists, public art by a Canadian legend, London's only National Historic Site, an ever-growing collection of awe-inspiring clay tile mosaics and so much more.
The Only in OEV website will act as your personal tour guide! Their interactive map will provide you with directions and contact information for each stop, as well as give you insights into the history and inspiration behind each of these unique locations.
---

oev dumpling trail
Dumplings are the epitome of food made with love, with each one being carefully hand crafted! That's why you'll love the tastiest tour in town. The Old East Village Dumpling Trail brings you on an international tour of dumpling goodness. Featuring classics like Polish pierogies and Nelapese momos, plus tasty additions from Mexico, Korea, Italy and more, your taste buds will thank you for feasting your way down Dundas Street.
The Only in Old East Village website is once again a useful guide for your tour. The interactive map gives you directions for each location, in addition to contact information and unique insights about all the sweet dumpling spots.
These three tours will let you experience some of the best flavours and cultural landmarks of London's historic Old East Village, but the fun doesn't stop there! Stay tuned for future events featuring free live music, beer gardens, local vendors, incredible art and more found Only in OEV!