London has no shortage of incredible pizza joints and condensing them into a short list was anything but easy.
Whether you're in the mood for an authentic Neapolitan style pizzeria or a classic New York style pie, there's something for everyone.

Without further ado, feast your eyes on our top pizza joints in London, Ontario.
---

Pizzeria Madre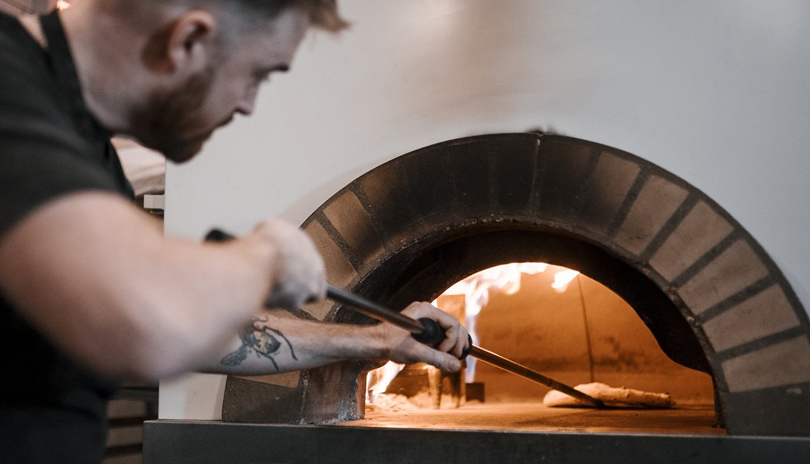 Pizzeria Madre is an upscale pizzeria with a warm and welcoming atmosphere. They use only the freshest seasonal and artisanal ingredients, never sacrificing quality on their beautiful wood-fired pies.
While some like their pizza to be heaping with toppings (we get it), Madre keeps things balanced with a less is more mentality.
Their sourdough Focaccia is also one of the best we've ever tried.

---

Through Thick & Thin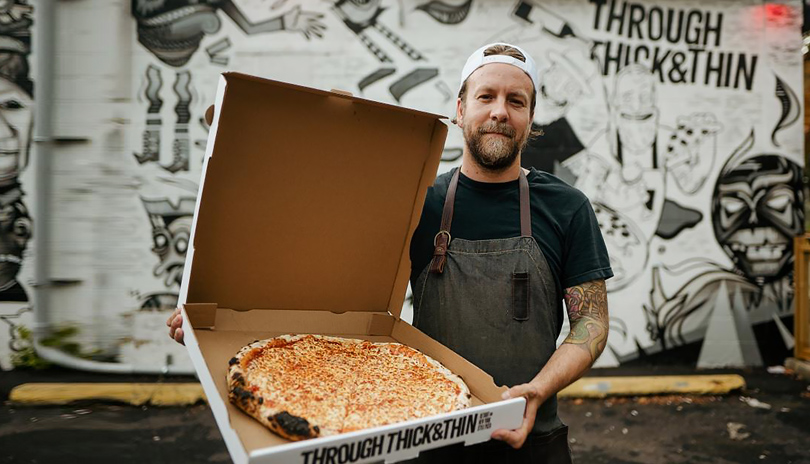 Brought to you by the Wolfe Brothers, Through Thick & Thin specializes in New York and Detroit-style pies. From their regular cheese pizza down to their insane flavour combinations such as 'Jalapeno Popper' and 'Eggplant Parm' they nail it.
The crust is light and airy yet crispy in all the right places, the sauce is tangy, the cheese is sweet and buttery. They also have some of the best pepperoni in the city.
The space has an instant wow factor that you'll notice from the moment that you pull up out front. Glowing red lights, large windows, and an interior reminiscent of New York street art.

---
Doughboys pizza & chicken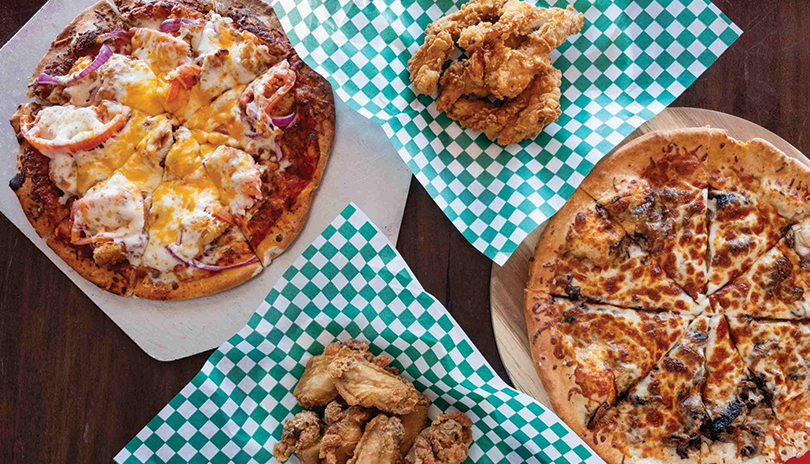 Doughboys Pizza & Chicken has some of the most creative pizza flavour combinations and they're all delicious. A personal favourite is the 'Big Zac which consists of Mozzarella, Seasoned Ground Beef, Shredded Bacon, Tomato, White Onion and Pickles. Topped with Cheddar and Big Zac Sauce.
And don't get us started on the sandwiches or chicken. You can't go wrong! Now with two London locations to serve you more:
East Location: 460 Egerton, London ON N5W 3Z5
West Location: 1866 Oxford St W, London, ON N6K 0J8

---

Zen'za Pizzeria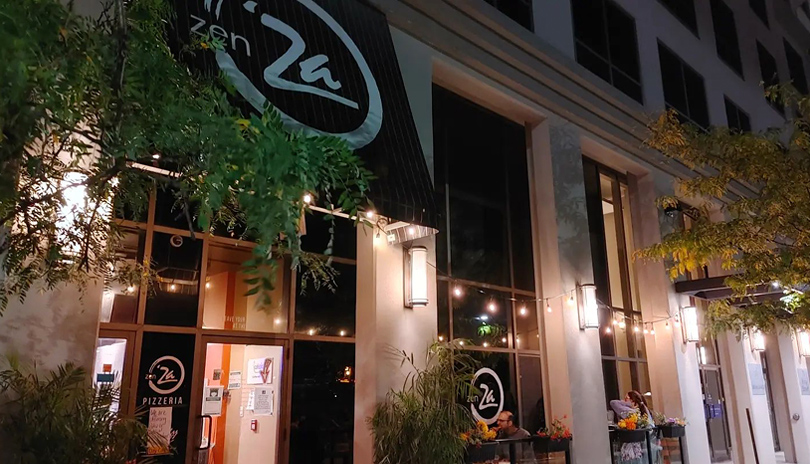 Zen'za Pizzeria specializes in creative, thin- crust pizzas. What we love most about Zen'za (aside from the fact that their pizza is delicious) is that they have options for just about everyone.
With vegan, vegetarian and gluten- free features on the menu, you can sit down and enjoy a meal with your friends from all walks of life (that includes us meat-eaters as well). Another highlight is their ready-made, vacuum sealed pizzas to go.
Their avocado toast is also great but almost too beautiful to eat.

---
Pizza Projekt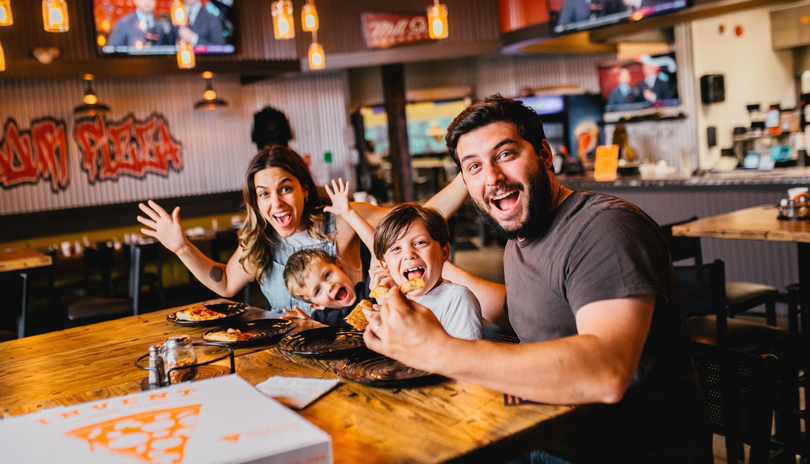 Whether you're craving a traditional Italian pie or a Chicago deep dish, Pizza Projekt does it all. Made from the freshest ingredients, they import their tomatoes from Italy and source their produce and herbs locally.
They make their sauce and dough in house daily and their crust doesn't contain egg or dairy. The menu at Pizza Projekt is fairly vast so if you're looking to feast, this is the place. The food speaks for itself and has definitely earned them a spot on our list.

---
Tony's Famous Italian Restaurant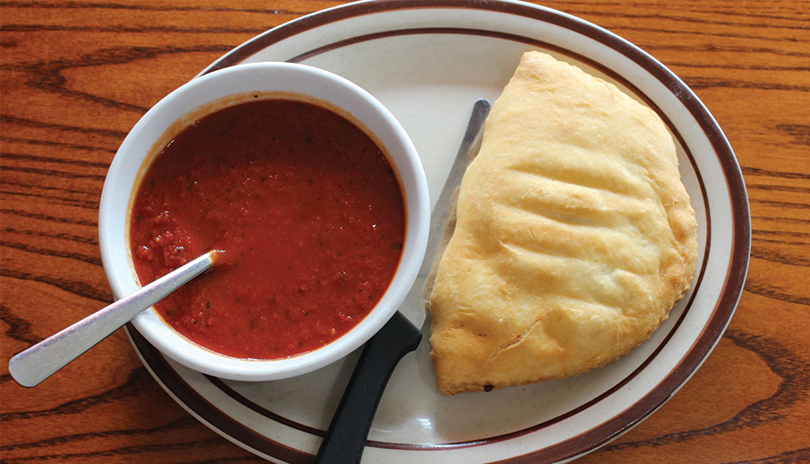 In 1961, with the help of family and friends, this immigrant from Calabria Italy fulfilled his dream and opened Tony's Famous Italian Restaurant. The original Tony's, where Egerton meets Dundas, started by serving simple Italian dishes that, for the time, were a novelty for many Londoners. Now a staple in the city, Tony's is "famous" for a lot more than their pizza, serving up some of London's best Italian food. And did we mention their panzerotti? Drool.

---

Richmoor's Pizzeria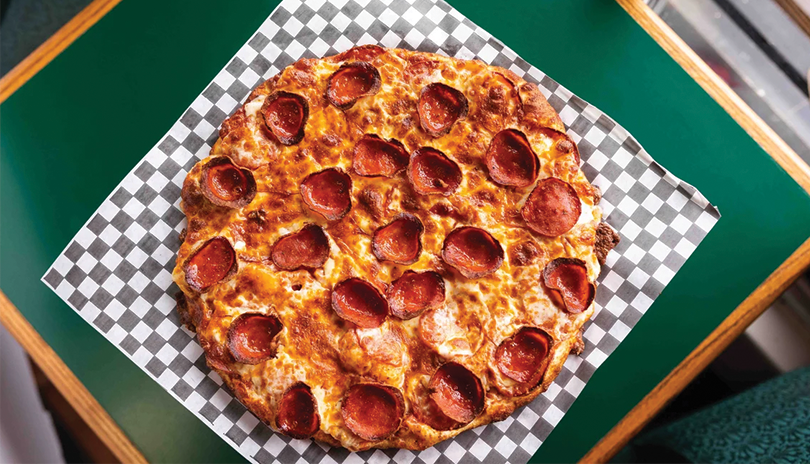 Richmoor's Pizzeria is a small, family owned pizza joint that you need to check out if you haven't already. Friendly staff and incredible pizza with both the dough and the sauce being made in-house.
They've got a ton of creative signature flavour combinations with portion sizes that are equal parts hearty and delicious. We highly recommend the dill pickle bacon cheeseburger.

---

Formaggio's Pie Shack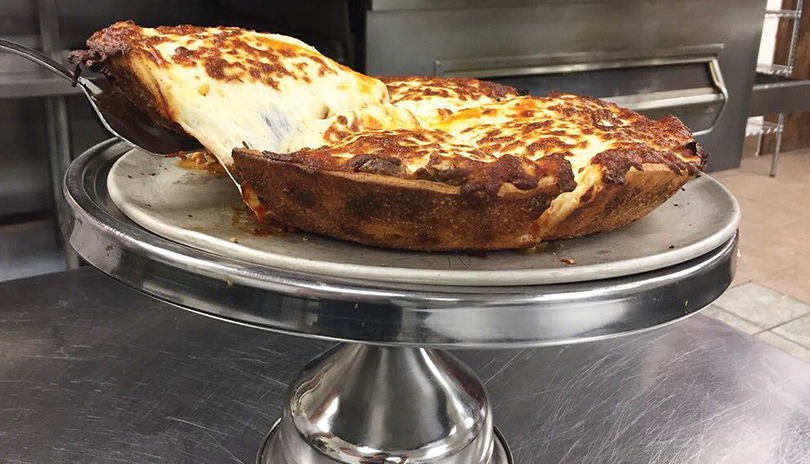 Formaggio's Pie Shack is the local spot for delicious deep dish pizza (although they do have other options as well). Their pies are loaded with toppings, and they put a focus on fresh, local ingredients including real tomatoes in their sauce.
Be sure to bring your appetite because these pizzas are massive with some of them weighing in at over 5 pounds!
---
Well, there you have it! As we mentioned, picking a list was quite difficult and the reality is that there are far more than a few great places for pizza in London. Now, what are you waiting for? Get out and enjoy a slice of pie in the Forest City. And when you're posting on your own IG, be sure to tag @tourismlondon and #ExploreLdnOnt for a chance to be featured on our socials and our website!