It is time to discover London, Ontario. Located approximately 2 hours from Toronto, the Forest City makes a great weekend getaway.
If you are a foodie then you are going to love these dining recommendations. There are so many great restaurants and coffee shops in London, we wish we had time to visit them all.
Here are some great things to do during your visit to London.

---

Where to Stay in London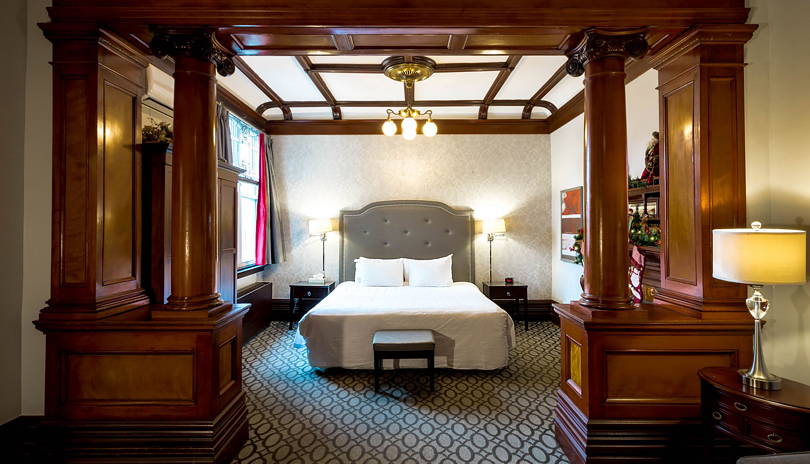 Idlewyld Inn & Spa
This unique inn and spa was built in 1878 as a private home. It has beautiful Victorian features combined with all the modern amenities. It features 21 guest rooms with so many different options to choose from making this your ideal home away from home stay. The inn also features an onsite restaurant and spa. It is in the perfectly located to all the main attractions and restaurants.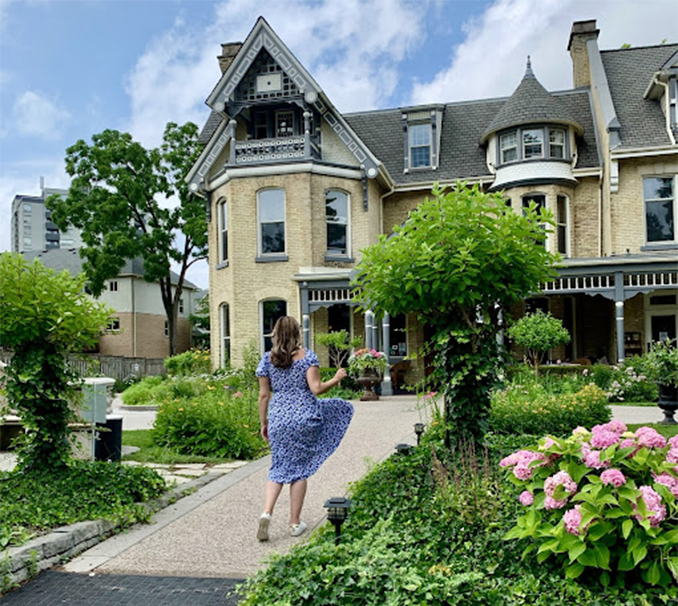 ---
Top Things to do in London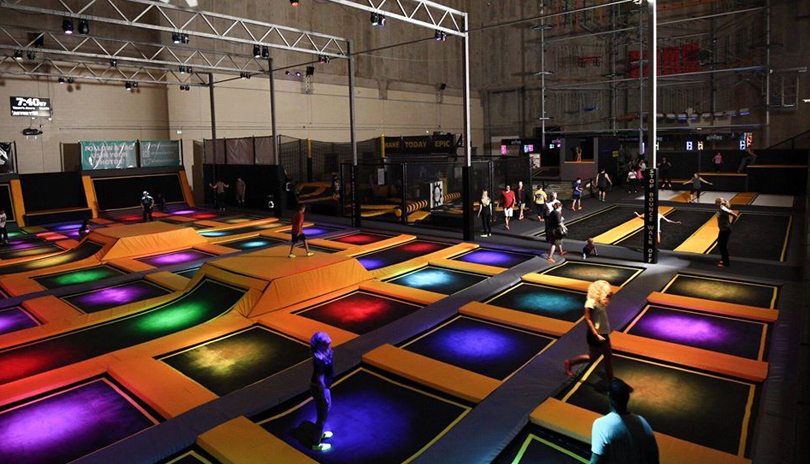 Indulge at the Spa
During your stay at the Idlewyld Inn & Spa why not pamper yourself with a hand and foot therapy, massage or even a dead sea treatment. There are so many great services to choose from to make your stay relaxing.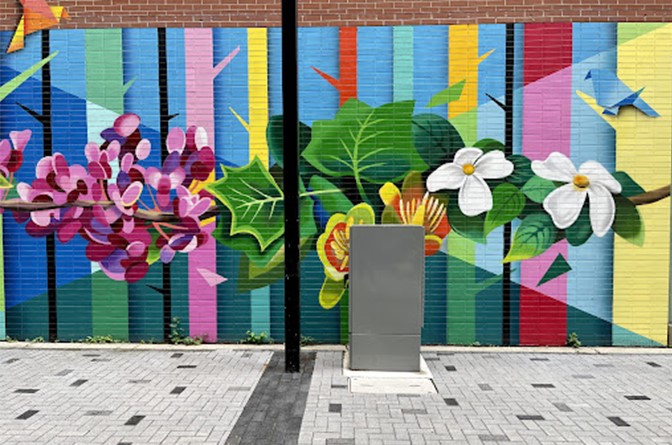 Visit Market Lane Murals
The Market Lane Murals make a great Instagram photo stop. Located in a prime location downtown in between The Covent Garden Market and Dundas Place, three talented artists transformed the outdoor brick wall with colourful murals that represent a 'Forest City Playground' theme.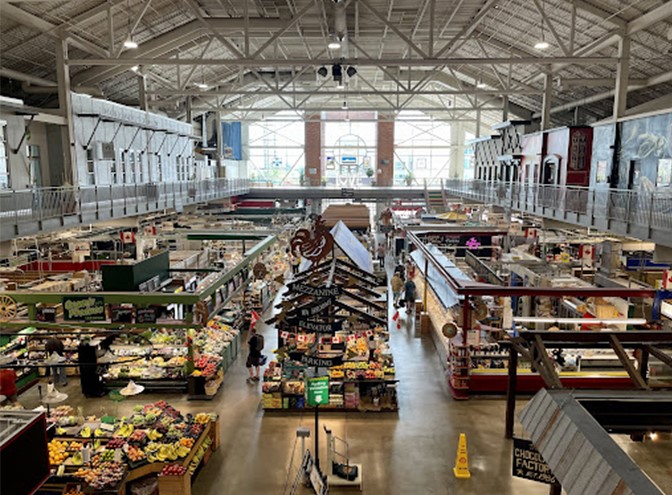 Shop at Covent Garden Market
After snapping your pics of the beautiful murals, make your way to the Covent Garden Market where you will find 50 unique merchants. The market has been open since 1845 and is located in the heart of downtown. Find fresh fruits and vegetables, meats and cheeses, unique restaurants and a wide variety of specialty shops and services inside this indoor farmer's market. Make sure to grab a croissant at Pastry Culture and tea at the Tea Haus where they have a great selection of teas.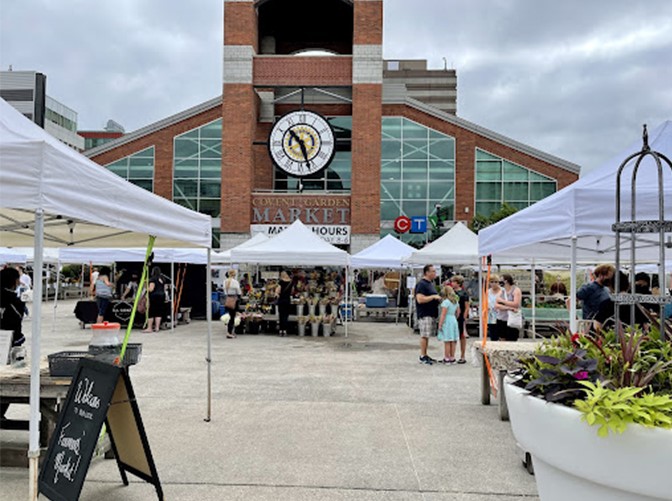 Shop at the Outdoors Farmers Market
If you are visiting during the weekend, make sure to visit the vendors at the farmers market and bring home a selection of local preserves, breads, baked goods, maple syrup and so much more from the local farmers. Make sure to check for Thursday evening dates in the summer.
Disclaimer: the Covent Garden Market's Outdoor Farmer's Market takes place during limited months only. Stay updated with their operating dates and hours here.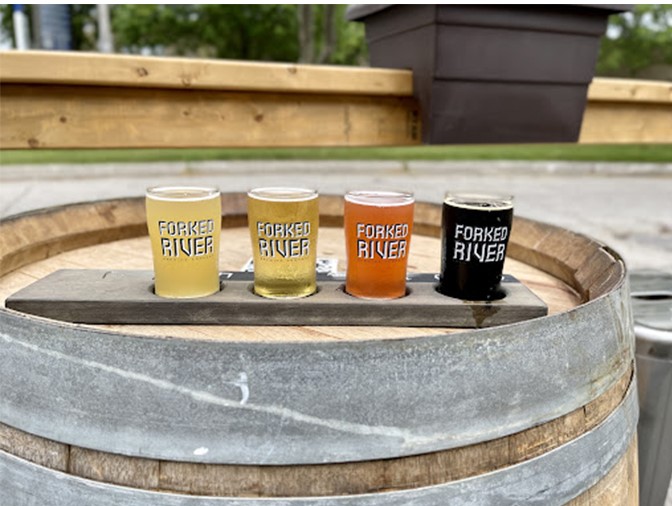 Ride the Bine Tour
If you are looking for a fun way to explore the local beer, ciders and distilleries then book yourself on the Ride the Bine tour that will take you to some of the best spots in London. Let someone else do the driving as you visit some of the best spots in London showcasing the local craft beverages such as Heeman's for their delicious cider, Forked River Brewing Company and Paradigm Spirits Co.




Afternoon Fun at 100 Kellogg Lane
If you are looking for an afternoon of fun then a visit to the 100 Kellogg Lane, the old Kellogg cereal factory, Canada's largest entertainment complex, is a must. There is something for everyone to enjoy during your visit. A great day of fun for the entire family.
The Factory – has a trampoline park, ropes course, arcade, VR and Mystery Escape Room
The Club House – is the most recent addition to the Factory and includes golf and multi-sports simulators, indoor mini golf, bocce ball and club classics like darts, arcades and shuffleboard
London Children's museum – not yet opened or relocated but will be located in another part of 100 Kellogg Lane
Canadian Medical Hall of Fame – not yet opened and will be located in another part of 100 Kellogg Lane





Take a Ride on a Hot Air Balloon
For a bird's eye view of London, enjoy a morning sunrise or an evening sunset hot air balloon ride with Sundance Balloons. Have your camera ready for some of the most beautiful views of the Forest City from up above. The ride is super smooth, you would never know you were up in the sky.

---

Where to Eat in London, Ontario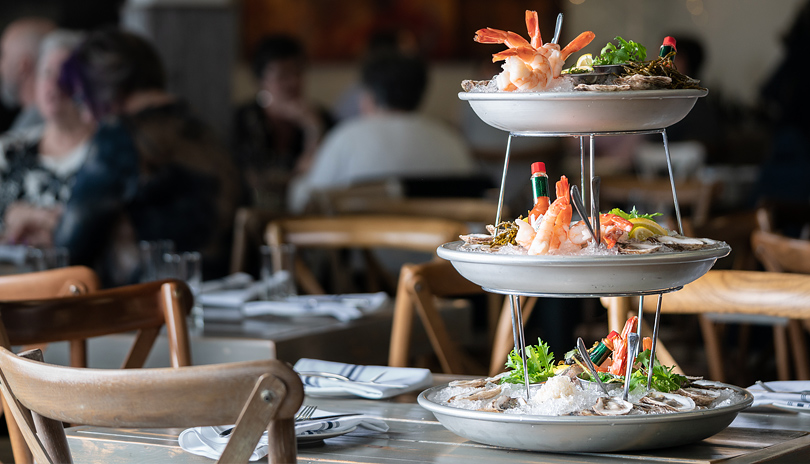 Craft Farmacy
Make sure to dine at Craft Farmacy where you can indulge in a contemporary farm-to-table dining experience. I would highly recommend the Korean Pork Belly Bao Buns, Roasted Bone Marrow with Ox Tail Marmalade and the Duck Poutine along with the Bee's Knees cocktail.

Waldo's on King
Waldo's on King Bistro and Wine Bar is a local favourite. They offer a beautiful dining experience where the atmosphere is fun, casual and relaxed. Make sure to start with the Baked Brie in Phyllo and one of their famous pasta selections. They also have several vegetarian options such as the Eggplant Parmigiana or one of their many seafood selections.





Barney's Patio
You can't make a trip to London without making a stop at the oldest and most popular night spots. Barney's is a fun spot to stop in for drinks after dinner on their large outdoor patio. They have a great selection of munchies and bar pub menu items.





Happiness Café
You will definitely leave happy when visiting Happiness Café. This small, family-owned business serves a great selection of happiness items all made from scratch and real ingredients. They have delicious specialty waffles, croissants and unique cream filled donuts. Make sure to grab some goodies for the ride home.




Yaya's Kitchen
Make sure to make reservations at Yaya's Kitchen for the ultimate culinary experience. Husband and wife team, Maryam and Malvin Wright, are the chefs behind Yaya's Kitchen. Their tasting menu features food from Northern Nigeria and the Sahel region with a modern twist. Not only are their food creations delicious but they are made with so much love and passion.



Idlewyld Inn & Spa
Even if you are not staying at the Idlewyld Inn & Spa I would still recommend dining here. They have a 70-seat dining room with a menu that offers locally inspired, contemporary and traditional favourites.
Dine in their beautiful traditional dining room or enjoy dining on their large front porch or in the courtyard garden.

---
This trip was sponsored by Tourism London and Ontario's Southwest.

About the author:
Diana's Healthy Living started as a health blog many years ago and has since covered different content related to beauty, food, and travel. With a love for travel, food, and wine, Diana has been working with brands to help market destinations, hotels, restaurants and so much more.
If you are interested in working with Diana's Healthy Living please reach out at dianashealthyliving@gmail.com