Going out to eat is all about the experience and every piece plays its part. The lighting, the music and the staff all create an ambiance that compliments the food and the drink.
London is chock-full of unique restaurants that are full of photo opportunities, one-of-a-kind experiences and delicious meals to keep your followers drooling. Check out our list for some of London's most Instagrammable restaurants and dishes.
---

The Early Bird / Holy Diver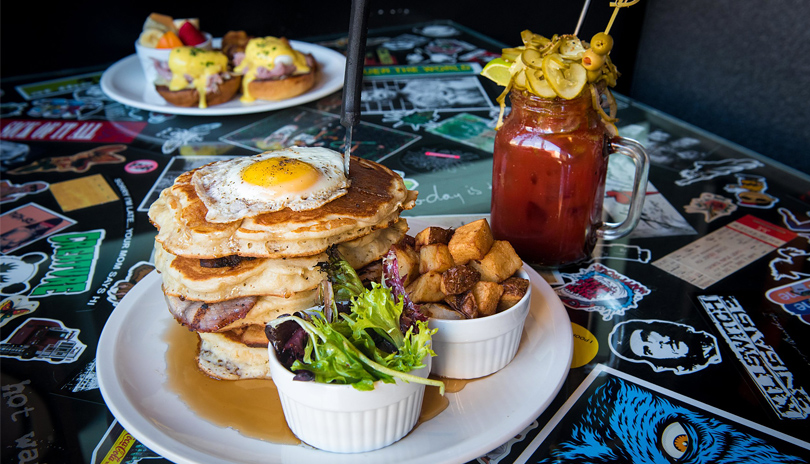 The Early Bird is a Graceland inspired spin on the classic diner. It's very eclectic. There's a large amount of silk-screened poster art collaging the walls and they even have a tiki bar at the back of the restaurant in honour of the king, Elvis Presley. Their menu is equally photogenic. Large stacks of flapjacks piled high, huevos rancheros and a beautifully prepared avocado toast are just a few of their mouthwatering features. Turn left in the middle of this beloved breakfast spot and you'll find Holy Diver which is The Early Bird's darker counterpart. This side of the bar is inspired by teenage bedrooms, heavy metal and 80's pop culture.

---
Los Lobos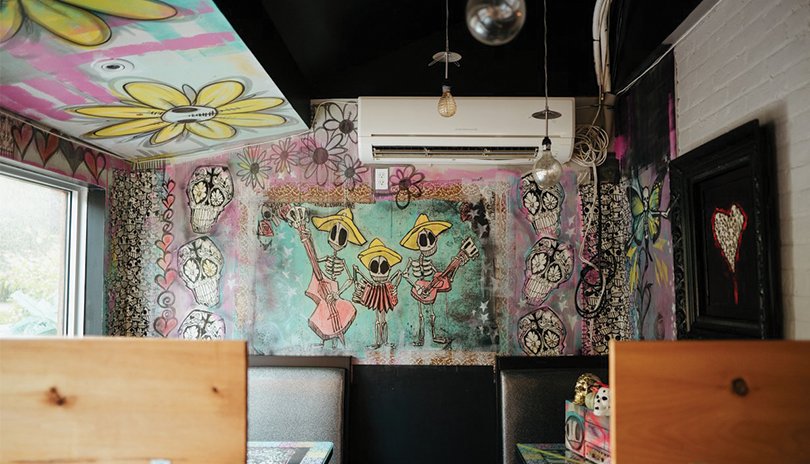 The Wolfe Brother's have found success with fun, wacky and busy decor in their restaurants and Los Lobos is no exception. They collaborated with artist and friend Stu Dead to bring their Mexican-inspired theme to life. The restaurant is covered floor to ceiling with original art and Day of the Dead inspired imagery. There's even a 15-foot cross made of broken guitars suspended above the dining room. Oh, and the tacos, margs and nachos are next level.

---

The Bag Lady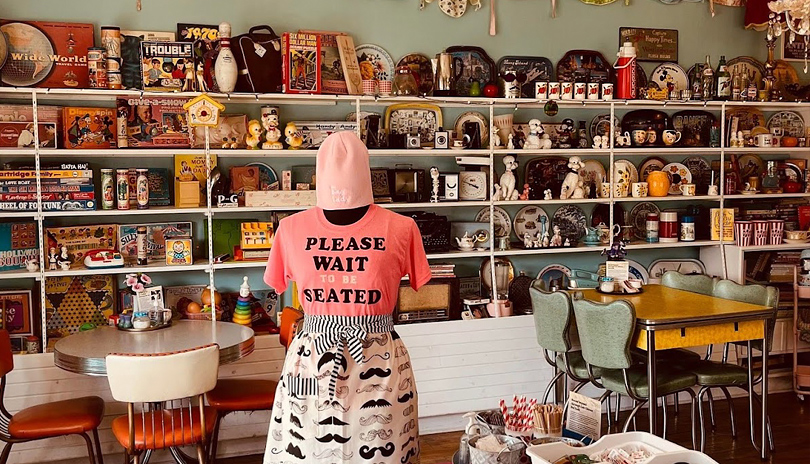 Aside from an incredible brunch, The Bag Lady may just be one of the cutest restaurants in London. Pastel walls lined with a collection of toys and collectibles from years past create an ambiance that is unmatched. Its bright blue walls invite you in but the time capsule of perfectly placed trinkets around the restaurant will have you reminiscing about your younger years. This is the type of place you could sit and relax in for hours and luckily the fun doesn't need to end when breakfast is done. Owner Jane has fashioned the adorable upstairs apartment in a similar fashion and is now renting it out on Airbnb. The best part is you can order brunch from the restaurant without having to move a muscle.

---

Yasmine's restaurant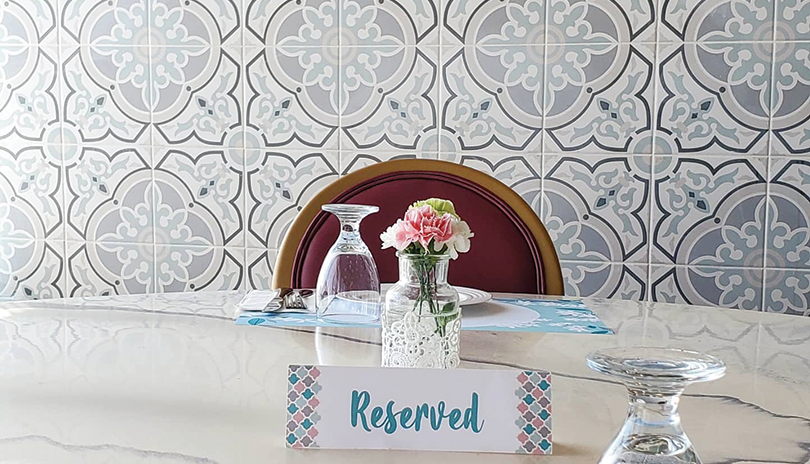 Yasmine's Restaurant specializes in authentic Lebanese and Mediterranean cuisine. While the food is phenomenal (earning our vote for best hummus in London), the restaurant itself is the textbook definition of aesthetically pleasing. From the stunning colour palette and awe-inspiring brick oven to the Mediterranean photo wall, Yasmine's has a wow factor that you can't help but to photograph. The meals are no exception, and everything is plated with care. All of you foodies are sure to get the perfect shot with such a beautiful backdrop.

---

Craft Farmacy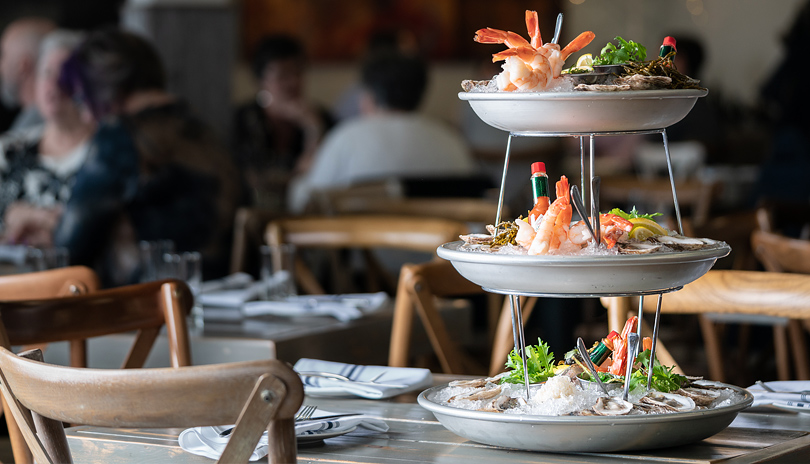 While the restaurant interior is rustic and inviting, the true photo op at Craft Farmacy are their signature drinks and shellfish tower. The tower comes in two sizes - petit and grand and features colossal shrimp cocktail, raw oysters, clams, lobster, tuna poke (selection based on the size of tower ordered). Share it to your IG and it will be sure to have your followers jumping to your comments section. When it comes to drinks, check out their 'smoked maple old-fashioned'. This stunning drink is a mix of Woodford Reserver Bourbon, Angostura Bitters, Maple Syrup, Smoke and Orange Garnish. It's served in a beautifully tall, delicate glass casing and when you open the door a large cloud of smoke escapes to reveal your cocktail. It's definitely worth capturing at least once.

---
Spageddy eddy's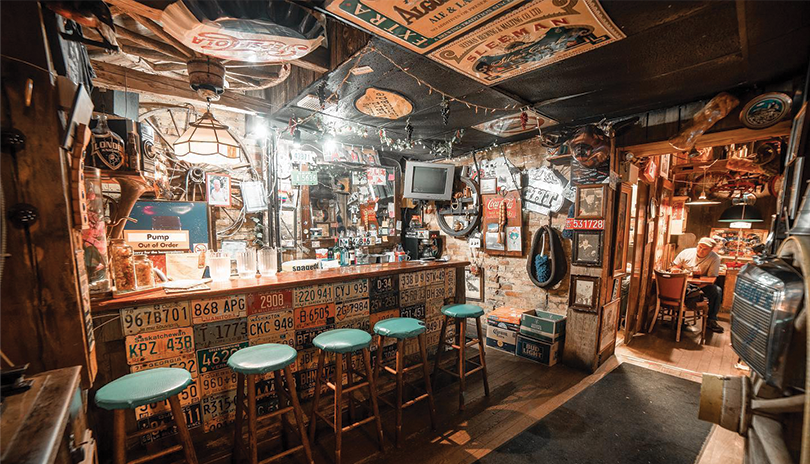 This classic pasta spot has been serving Londoners for over 25 years. What you may not know is that Spageddy Eddy's has one of the most interesting restaurant interiors that we've come across. To access the restaurant, you walk down a long graffiti-filled back alley until you reach their large branded yellow awning. Upon entering, you're greeted by an old boot on a string that rises and lowers as the door opens and closes. From there, there's an endless assortment of artifacts to look at. Everything from clock radios to bicycles and license plates lines the walls. The menu portions here are enormous - so you'll have plenty of time to look around and snap photos while you do your very best to finish your meal in one sitting.

---

Dimis Greek House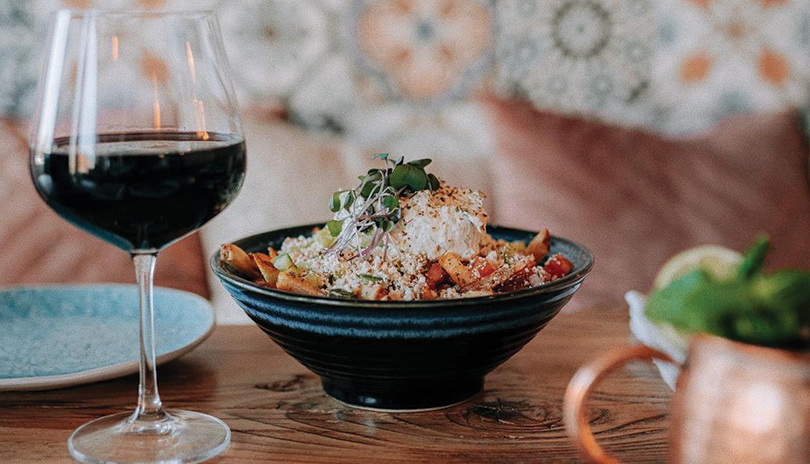 Aside from the great food, Dimis Greek House is a place where you can get beautiful content for your feed against their Merola tiled walls and participate in the fun with their traditional plate smashing - Opa! In case you didn't know, plate smashing is a Greek custom during celebratory occasions. Guess you know where you'll be headed for your next birthday or anniversary. While you're enjoying the atmosphere, be sure to try out their Instaworthy lamb chops racked up or order a plate of their famous saganaki and catch it on your stories - just be sure to watch out for your eyebrows!

---

LUCY's Pizza & cocktails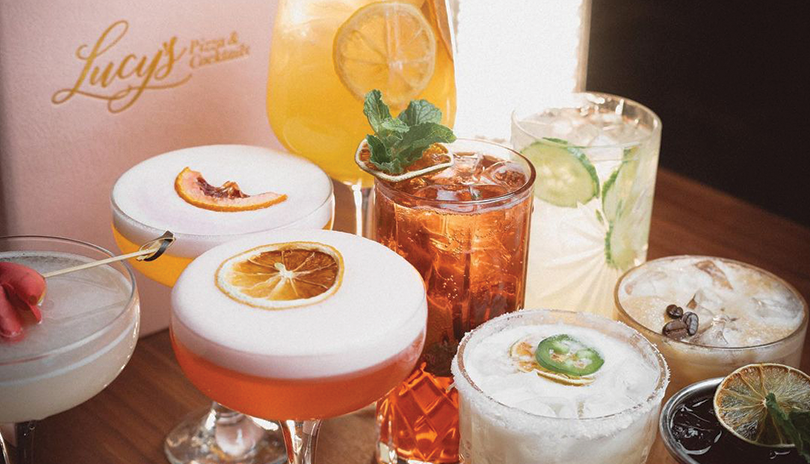 Lucy's Pizza & Cocktails touts itself as "your favourite restaurant and lounge for crafted cocktails, unique tapas and Neapolitan-style pizza". Located in downtown London, you'll not only love their food, but their trendy atmosphere as well. Snap a shot of your hand-crafted drink or delicious plate and be sure to pose in front of the neon signs on the walls! After 10 p.m., it turns into a lounge style space where a DJ transforms Lucys into your favourite place to dance and enjoy cocktails with your friends. You know the saying - everybody loves Lucy's.

---
Whether you're looking for a perfectly preserved piece of history, a jaw-dropping meal or a cute kitschy diner, London has it all. This city is full of character and this list is just a taste of what's out there for you to explore. And while you're posting on your own IG, be sure to tag @tourismlondon and #ExploreLdnOnt for a chance to be featured on our socials and our website!