As London continues to grow in population and diversity, so does its restaurant options.
Whether you're in the mood for a spicy chicken vindaloo or a hearty Italian pasta, London has so many unique and authentic flavours from around the world that you can taste on your next trip to the Forest City.
---


India:

Aroma of India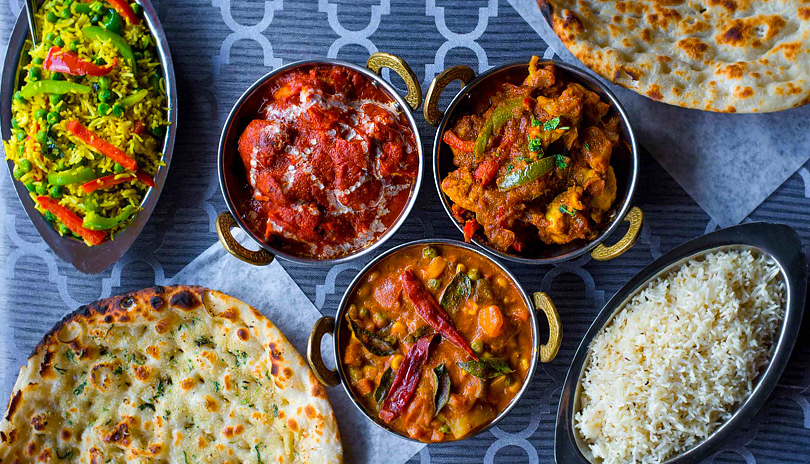 Aroma of India brings the authentic flavors of India to London with a menu that features both traditional and original recipes. Despite being quiet on social media, Aroma of India is known across the city by its supporters for having some of the best Indian cuisine locally. Whether you're a butter chicken lover or crave more of the spice that Indian food is globally known for (their vindaloo is sure to have your nose running), their menu has something for every palete. They offer flavorful fragrant curries, a wide range of vegetarian options, traditional Indian desserts and so much more. This is a crowd favourite and a must visit if you're looking to try something new.

---


Thailand:

BANGKOK PAD THAI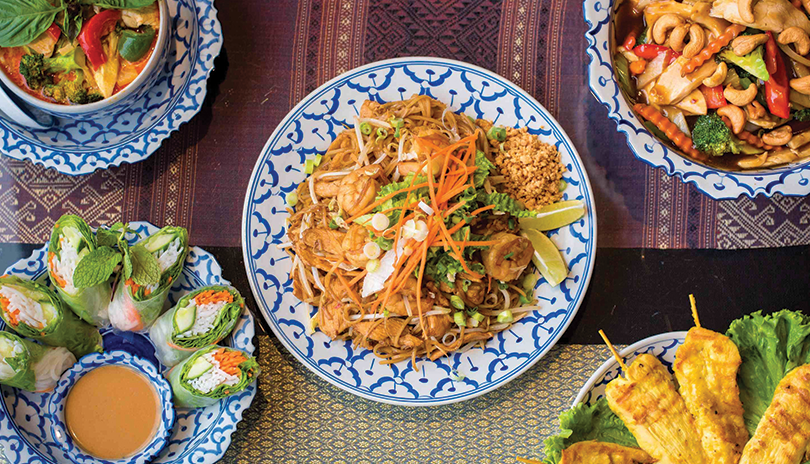 With an abundance of fresh ingredients, aromatic spices and herbs and a vast array of chilies, Bangkok Pad Thai offers an authentic dining experience that keeps its customers returning time and time again. While everything that they serve is delicious, their curry is a fan favorite and their mango salad with sweet and sour dressing makes for the perfect appetizer. Don't forget to end your meal with a sweet treat like coconut mango rice or coconut flower cookies.

---


China:

Congee Chan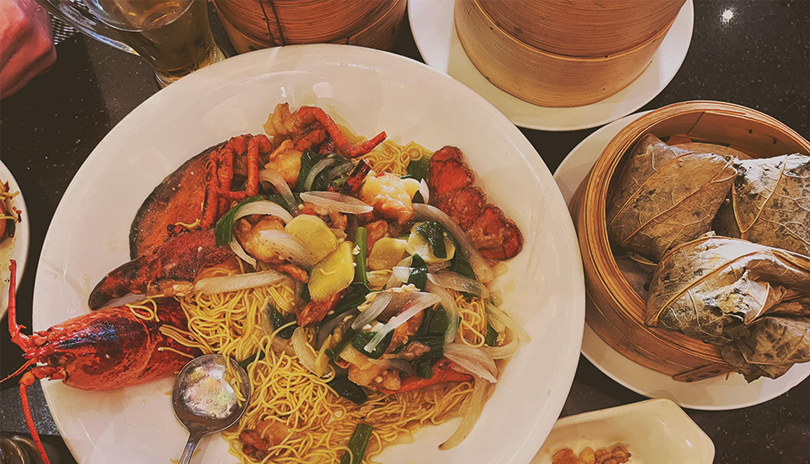 Named after the popular Chinese dish, Congee, a type of rice porridge popular in many Asian countries and the ultimate comfort food, Congee Chan serves up true authentic Chinese cuisine. The menu is diverse and leans towards Cantonese style dishes. The staff here are very friendly, attentive and are multilingual in English, Cantonese and Mandarin. Served family style, the food is high quality yet affordable with large portions that are sure to leave you satisfied. If you're feeling something unique, we recommend the different types of Congee offered, the Beef Internal Delicacy Noodles in Soup or the Chu-Hou Beef Tendon. You can taste the wok heat flavours in most of their dishes. Just thinking about this restaurant has us excited for our next visit!

---


Latinx:

Ivano Poblano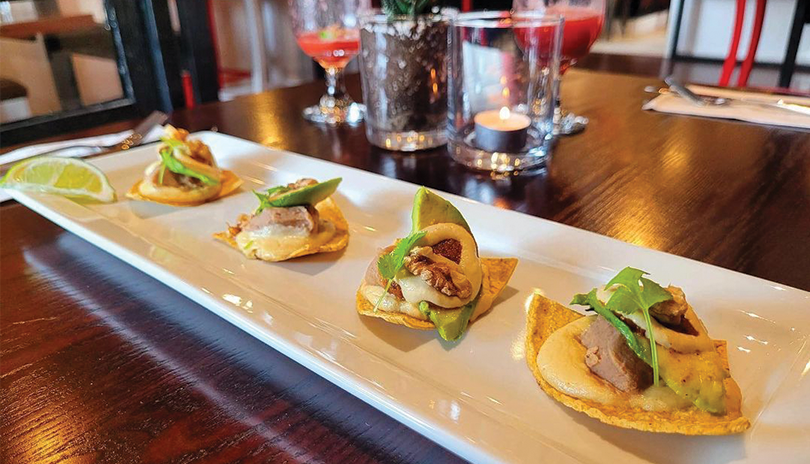 What started out with a food truck, is now one of London's top spots to get some Latinx inspired cuisine. Ivano Poblano is such a warm and inviting place that truly makes it feel like you're dining in a home kitchen in the heart of Mexico. All the dishes are 100% organic and the food quality is never sacrificed. The quesadilla options are all spectacular, but you really can't go wrong with anything on the menu. If you have room for dessert at the end of your meal, they make a Mexican chocolate bread pudding that will change your life.

---


africa:

yaya's kitchen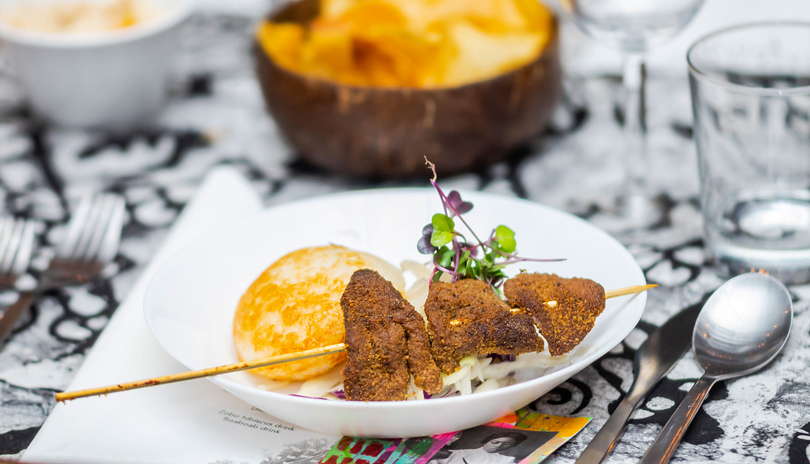 Delivering a unique food experience with exquisite taste, YaYa's Kitchen was honoured as Ontario Southwest Tourism's 2022 Innovative Experience of the Year for their immersive cultural experience that's like no other. Claiming not to be a restaurant, Yaya's is a curated, culinary space hosting monthly pop-ups, supper clubs and private events that feature the foods from Northern Nigeria and the Sahel region. Guests are taught about the global experience of African, Black and Caribbean people and the markers for food that bind them together through a lovingly curated tasting menu using the most authentic ingredients.

---
GREECE:

MYTHIC GRILL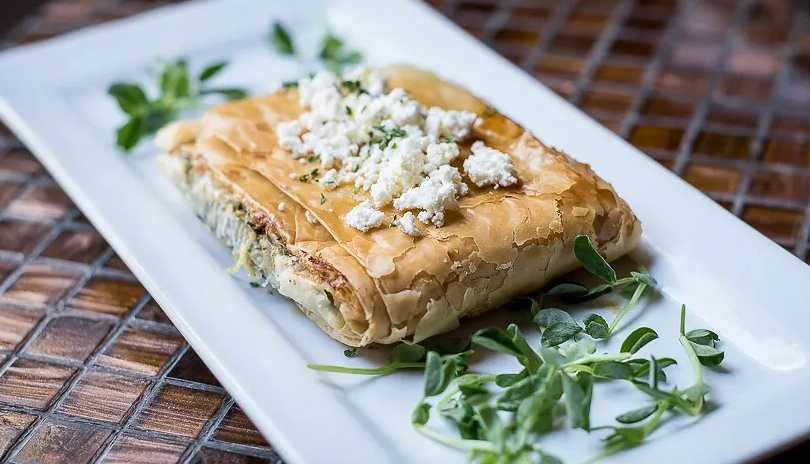 Creating traditional Greek cuisine with a modern flare, Mythic Grill will transport you to Europe with their quaint bistro atmosphere. Located in the heart of downtown London, enjoy their quiet patio or indoor dining room during your next night on the town. Try their delicious spanakopita, moussaka or souvlaki, and pair with a wine off of their extensive wine list. End your night off with baklava or their cheesecake of the day.

---
Lebanon:

Yasmine's Restaurant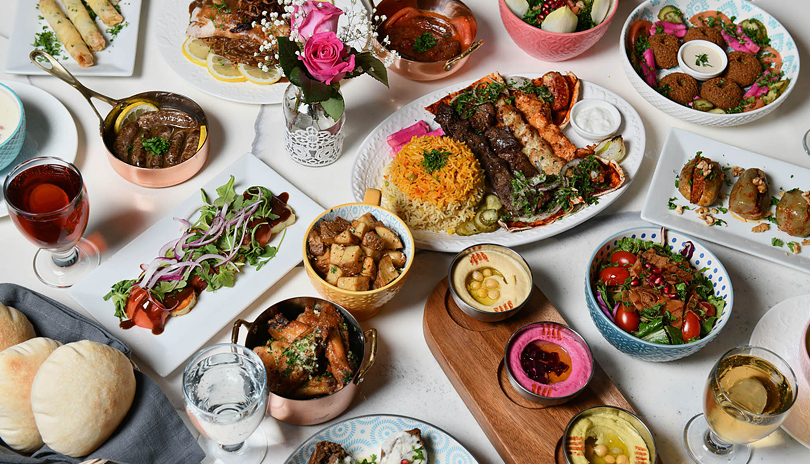 Yasmine's Restaurant is a beautifully, unique, authentic Lebanese restaurant that offers both modern and traditional dishes which reflect the amazing flavours of the region's cuisine. They use only the freshest ingredients, and all of their dishes are presented beautifully. You can smell the fresh pitas coming right out of their Insta-worthy pita oven within the first few seconds you step foot in the restaurant. Yasmine's takes great pride in the food that they serve which is apparent in just about everything that they do. A must try is their Mulukhieh with Chicken - a traditional and delicious Middle Eastern dish that includes Stew of Jute's Mallow leaves, Chicken strips, onions and herbs. It is served in a tangy sauce over Basmati Vermicelli rice that'll have you wanting seconds.

---
Vietnam:

Vietnamese Restaurant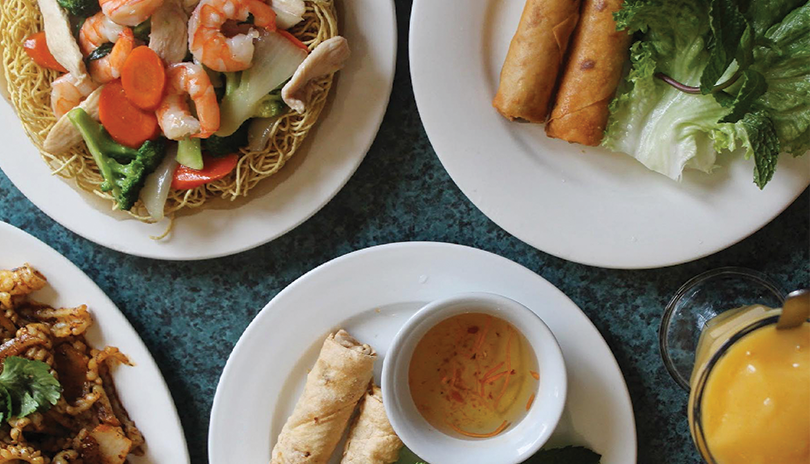 Located across from 100 Kellogg Lane is Vietnam Restaurant which has been serving authentic Vietnamese cuisine to hungry Londoners since 1994. They've received multiple awards locally and glowing reviews from the public. While the interior isn't overly flashy don't be fooled because the food is remarkable. With an extensive menu, Vietnam Restaurant offers something for even the pickiest eater who may be skeptical of trying new dishes. We highly recommend the fried salted shrimp or the BBQ pork chops. There's no shortage of incredible food to choose from.

---


Italy:

Dolcetto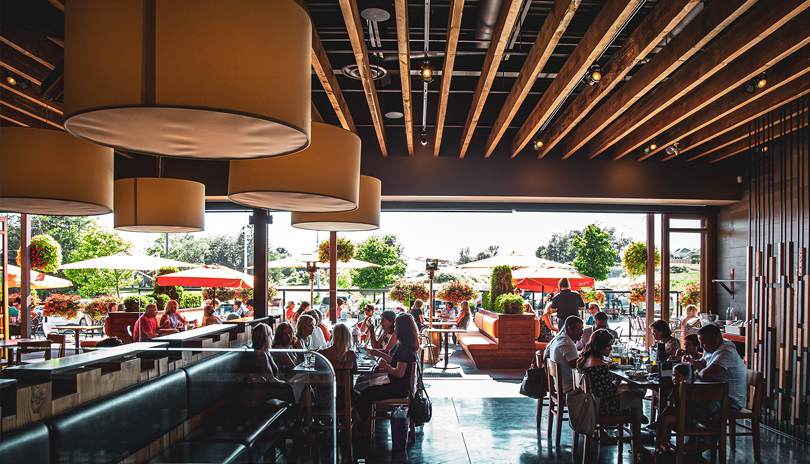 Who doesn't love Italian food? Dolcetto, with its bright open concept interior, recently made OpenTable's list of the 100 most popular outdoor dining restaurants in Canada in 2023. Dolcetto's dishes are hearty yet upscale with a focus on fresh, seasonal ingredients. They offer consistent, quality service and the staff are always knowledgeable about both the menu and the extensive wine list. This is the type of place that's great for date night or any special occasion. We typically start with the roasted prosciutto, which is prosciutto wrapped baby mozzarella with basil, served with tomato sauce and topped with a balsamic reduction. Dolcetto has also perfected their lasagna as if it is straight out of Italy - definitely something to write home about.
---
While this is just a taste of the great options that are available locally, we hope that this list allows you to take your taste buds on a trip around the world without ever having to leave the Forest City. Did we miss a country you want to try in London? Give us a shout and suggest additions, and be sure to tag @tourismlondon and #ExploreLdnOnt in your pics for a chance to be featured on our socials and our website!