There's something uniquely special about the world of food trucks. The one-of-a-kind menus, affordable dishes, clever designs and fast-paced event-based lifestyle all add to the essence of what makes food trucks so great.
For some, starting a food truck is their way of creating a new and exciting life for themselves and leaving the monotony of a 9 to 5 in the dust. The days are long, gruelling and anything but easy, but most food truck owners say they wouldn't have it any other way.
London's food scene is growing rapidly, and our food trucks are no exception. We've compiled a list with a few of our local favourites to make your hunt for great food on the go a little easier.
---

FIELD TO TRUCK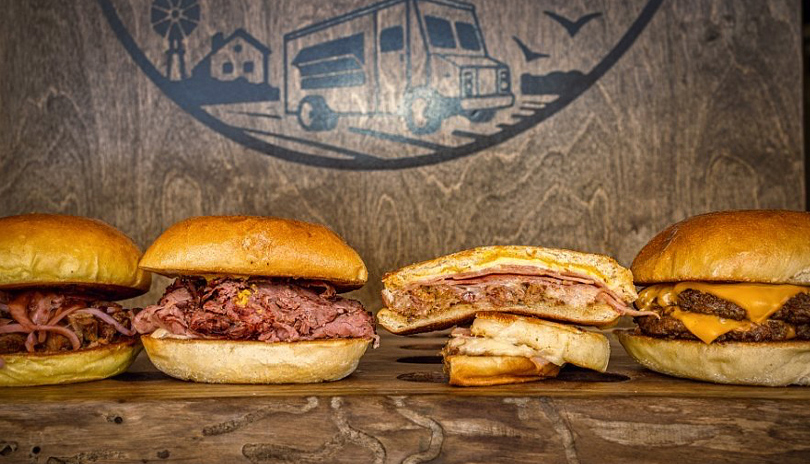 Most people don't expect to find a red seal chef at the window of a local food truck, but that's exactly what you'll get with Field to Truck. London native and chef Chad Stewart has always been a fan of the farm-to-table movement and wanted to use that as the inspiration behind his mobile eatery. Field to Truck partners with a variety of local vendors to provide customers with offerings such as beef brisket sandwiches, buddha bowls, mac and cheese arancini and so much more.

---
TIKKA TOMATO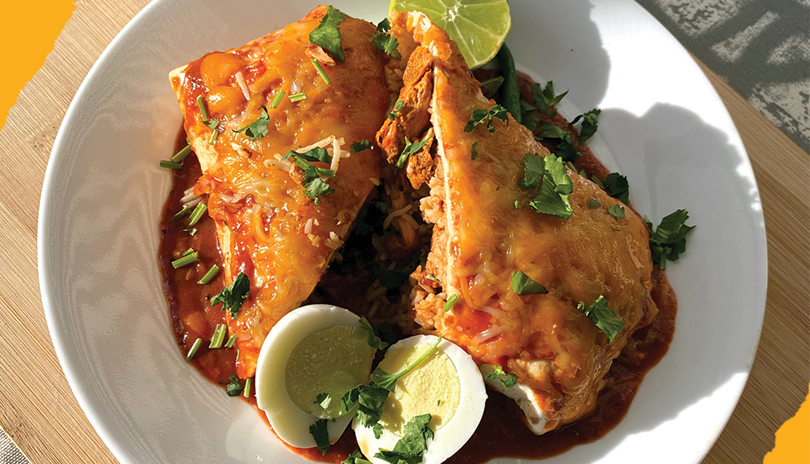 Geeta and her husband have made it their goal to unite people through food and encourage a more culturally united community. Tikka Tomato offers up Indian fusion dishes and traditional recipes. Their menu is fun, diverse and delicious. We have to say that they also have one of the more visually appealing food trucks that we've come across. A bright and bold design that can't be missed and perfectly portrays the vibe of what Tikka Tomato is all about. Their Butter Chicken and Tandoori Chicken Roti Wrap are both highly recommended.

---

PIEROGI QUEEN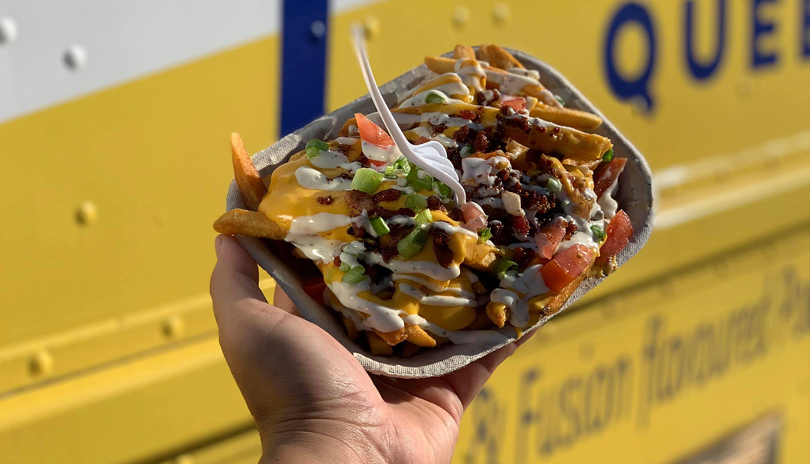 After being taught the art of making traditional Polish dishes by her grandmother at just five years old, the Pierogi Queen herself, Sylvia is well equipped to provide London with a delicious assortment of pierogies and other polish favourites. She offers a fun, ever-changing menu that features unique flavour combinations that range from traditional Polish pierogies topped with bacon and caramelized onions to dessert options like apple pie. Highly recommend both!

---

NEW LEAF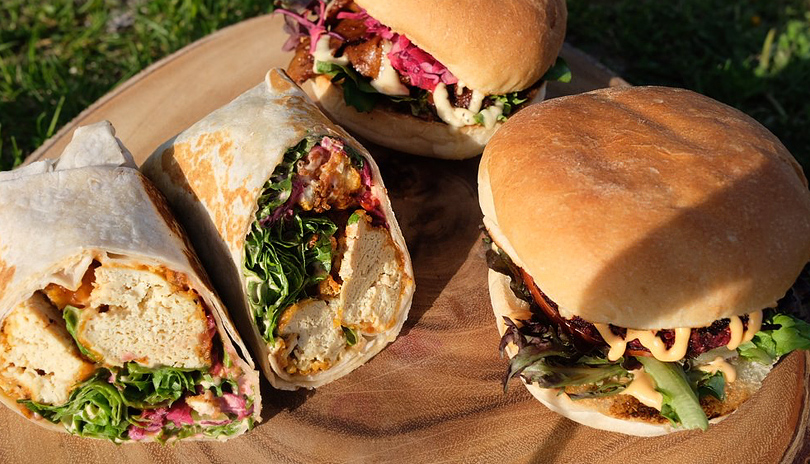 New Leaf brings us something that isn't commonly associated with food trucks - HEALTHY ALTERNATIVES! Owner Andy has taken traditional comfort food favourites and put his plant-based/planet-based spin on them. His truck offers everything from his signature 'incred-i-bowl' with house-made peanut sauce to vegan BBQ brisket made with jackfruit. Who said eating healthy had to be boring?

---
ROSIE's STREETERY

Named after owner Terry's beloved dog who passed away in 2017, Rosie's Streetery was inspired by his love of Mexican food specifically falling in love with fish tacos during a trip to San Diego. Terry decided to leave the corporate world behind and start this fun, new venture as a way to put the excitement back into life and he hasn't looked back since. We recommend trying just about any of their tacos and their Mexifry with ground taco beef, queso, limey garlic crema and fresh sliced jalapeños is to die for.

---

ROCKY MOUNTAIN PIZZA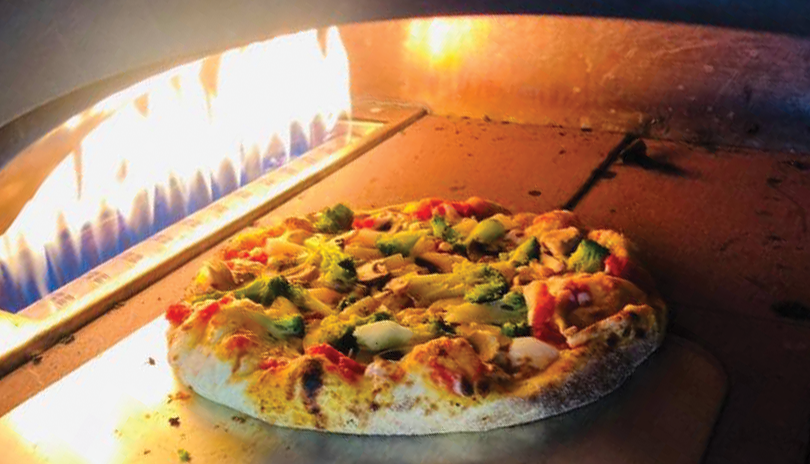 Owner Javed has been working with pizza for over 14 years but always wanted something of his own. In 2019, he committed to his dream and started Rocky Mountain Pizza. This unique food truck specializes in everything from stone oven pizza to chicken kabab wraps and samosas. His menu is a flawless mix of cultures and tastes. Javed also donates a portion of all proceeds to charity just in case delicious food wasn't enough.

---

BIG DADDY BACON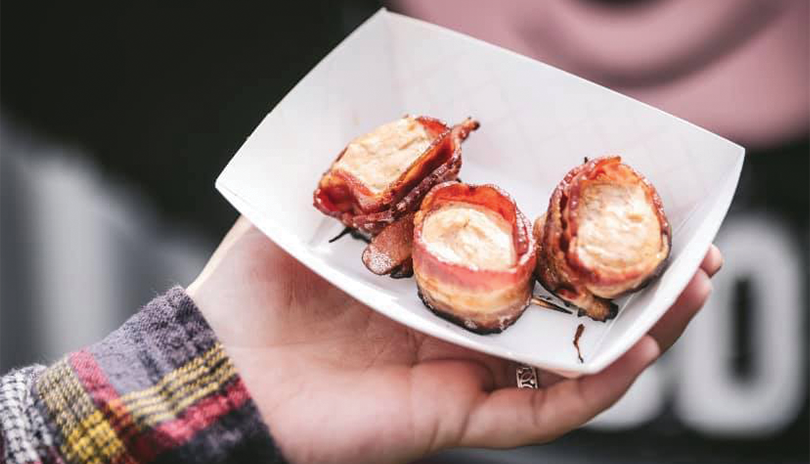 Owner Sean Hickey was once a top 10 finalist on MasterChef Canada. He now runs a bacon-centric food truck, Big Daddy Bacon, that has become a staple for Londoners. After his stint on MasterChef, Sean worked hard in the event circuit to save up and purchased a food truck making his dream come true. His menu features unique offerings from the legendary 'Bacon Shots' to 'Bacon Butter Tarts' and everything in between.

---

BIFANA BOYS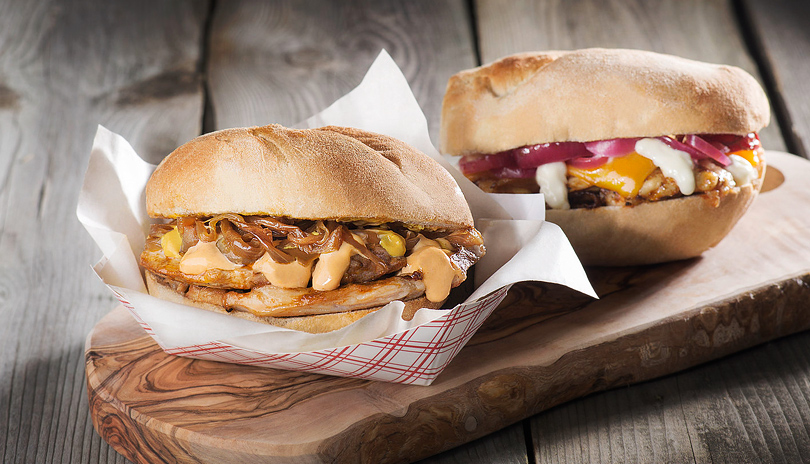 Bifana Boys has been serving London delicious Portuguese fusion food since 2015. They operate their infamous food truck, a successful product line, a catering company and a stationary location at the Western Fair District so it's safe to say that they've got a full plate. Bifanas are a staple in Portuguese cuisine. They're a delicious hot sandwich, typically made with pork although variations are always welcomed.

---
Match on the Move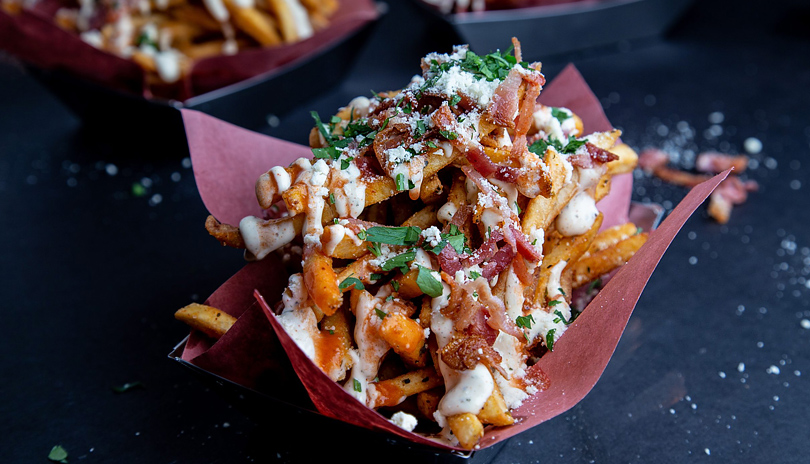 Match on the Move is a new addition/service by Gateway Casinos. The food truck is available around London for locals/visitors to enjoy and is also available for social and corporate rentals. If you happen to have a special event and need catering assistance, the new Match on the Move Food Truck will prepare at your site, delicious and high-quality food for all your guests to enjoy. The food truck offers full-service catering to corporate functions, weddings, and any other special occasion.
---
Visiting food trucks can be a great way to get outside, support small businesses and try some great new local eats. To find out where your favourite food truck is located, check out the London Food Truck Association's weekly schedule.
While you're out trying all of London's food trucks, be sure to tag @tourismlondon and #ExploreLdnOnt in your pics for a chance to be featured on our socials and our website!