As the leaves begin to change colour and the temperature continues to drop, now is the perfect time to get some fresh air and exercise while enjoying all of the beautiful trails that London, Ontario has to offer!
Round up your spouse, the kids or the dog and head out the door to check out some of these breathtaking trails while they are at their prettiest!
---
Sifton Bog

Located in the west end of the city and tucked away behind the hustle and bustle of Oxford Street, Sifton Bog is your nature getaway within steps of the city! The bog features a winding boardwalk that leads you through the Environmentally Sensitive Area (ESA) and finishes at a viewing platform extending into Redmond's Pond, making it an ideal spot for family photos, or your next Instagram post! This is a relatively short hike, stretching only 0.8 kilometres, making it a great spot to take young ones. Cap off the day with a treat from Hey Cupcake! located just a few minutes down the road.

---

Fanshawe lake trail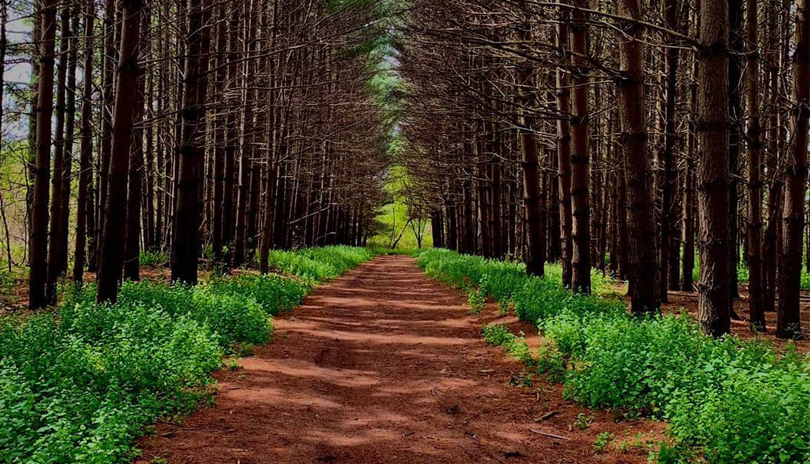 Visitors of the Fanshawe Lake Trail are gifted with gorgeous views of Lake Fanshawe, as the trail winds its way around the secluded lake. This property is accommodating to hikers of all abilities, as it offers a shorter 3.4-kilometre hike, or a daunting 20-kilometre hike for those ambitious hikers looking to spend the whole day among the breathtaking nature. Be sure to check out Fanshawe Pioneer Village before or after your hike, as they always have unique and fun experiences to offer guests!

---

Fox Hollow Ravine

This 5.1-kilometre trail is a neighbourhood accessible out and back trail that stretches through the northwestern corner of the city. A very accommodating trail for hikers of all skill levels and their dogs. Fox Hollow offers a nice mix of suburbia as well as nature, extending into Medway Valley Heritage Forest. The trail is mostly paved, making it ideal even on wet and slippery days.

---

Kains woods Trail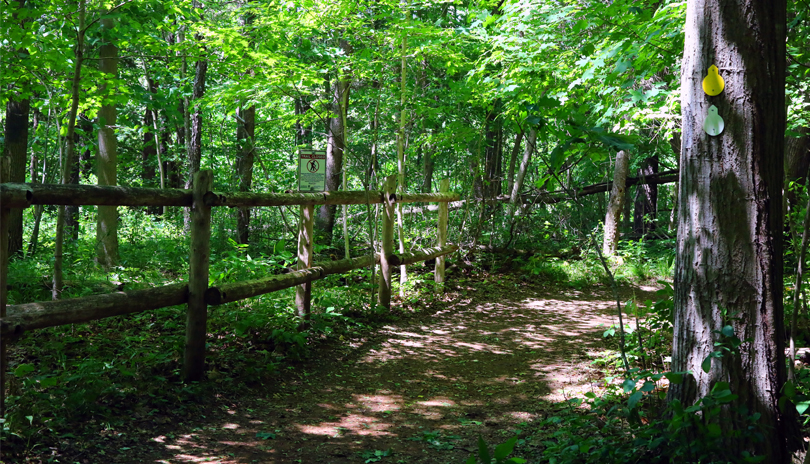 Arguably one of London's biggest hidden gems, hiking through Kains Woods Trail is a great way to spend a fall afternoon. Tightly hugging along the banks of the Thames River, this trail is a gorgeous yet slightly challenging hike as hikers climb up and down the banks of the river. The 5.8 kilometre stretch of trail is quite secluded, making it a peaceful getaway to enjoy the beautiful fall setting it provides.

---

Westminster Ponds

Coming to London from out of town? This hike is located conveniently just minutes from the 401 and offers guests a scenic treat! The trail stretches 5.6 kilometres through the wilderness, offering gorgeous views of multiple ponds throughout the duration of the hike. Westminster Ponds is also home to The Meeting Tree, a 675-year-old tree and one of just three heritage trees in the City! If you're visiting during regular business hours and looking for more information on London including where to eat or stay, be sure to check out the Tourism London Welcome Centre located right beside the trails.
These featured videos are brought to you by our friends at Hike for Hospice Committee in support of St. Joseph's Hospice.