Fall is here, meaning that it's time to enjoy some fresh air with the perfect temperatures for running. We can't think of a better way to see all the beautiful fall colours! So, it's time to lace up your sneakers and get out for a run. Not sure where to go? We've got you covered!
Experience the beauty that Spring in London, ON has to offer while clearing your mind. Prepping for a spring or fall race? We're happy to share some of our favourite places around the city to lace up the running shoes!
---

Springbank Park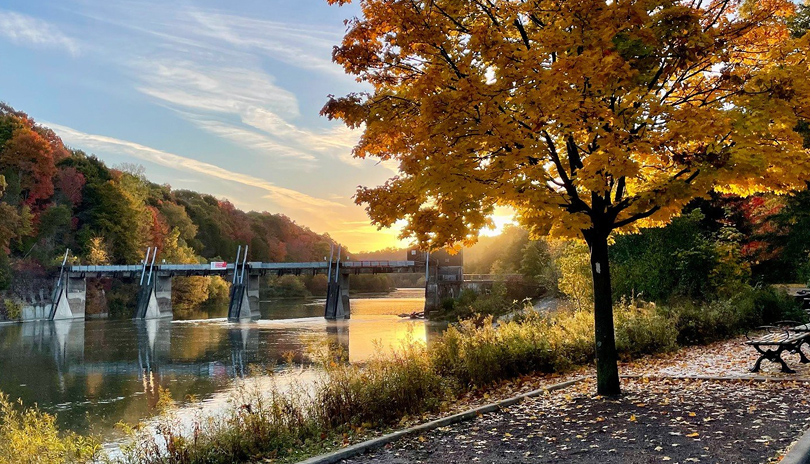 Full of rich running history, Springbank Park played host to the famous Springbank Road Races in the 1970s & 1980s that would draw some of the top running talent from all across the globe. This beautiful 300 acre park has many concrete roads and paths throughout it that will give you tons of options for runs. Alternatively, there are many grassy areas if a softer surface is what you're after. The park also features multiple indoor washroom facilities that are open year-round. For a map of the park, please click here.

---
Gibbons Park

Located steps away from London's downtown core and nestled right along the Thames River, Gibbons Park is a runner's paradise. Offering the option of both grass and pavement running terrain, the park also has a splash pad as well as water fountains and an indoor washroom facility. This park is a favourite practice location for Western University's varsity cross country teams in the fall months, so watch out for wild Mustangs running around! For a map of the park, please click here.
---

Fanshawe Conservation Area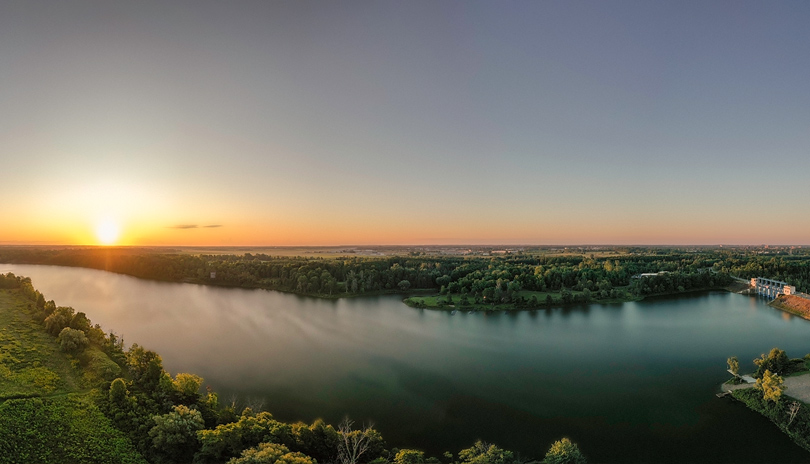 Calling all trail runners! If you are tired of running on the unforgiving concrete surfaces of the roads and sidewalks, Fanshawe Conservation Area is the destination for you. With three different trail loops to choose from, runners can choose to stay on a smaller loop, or take on the twenty kilometre Fanshawe Lake trail that circles all the way around the Fanshawe Reservoir. This could be the perfect spot for a long training run for runners with sights on a fall marathon. For a map of the park trails, please click here.

---
Thames Valley Parkway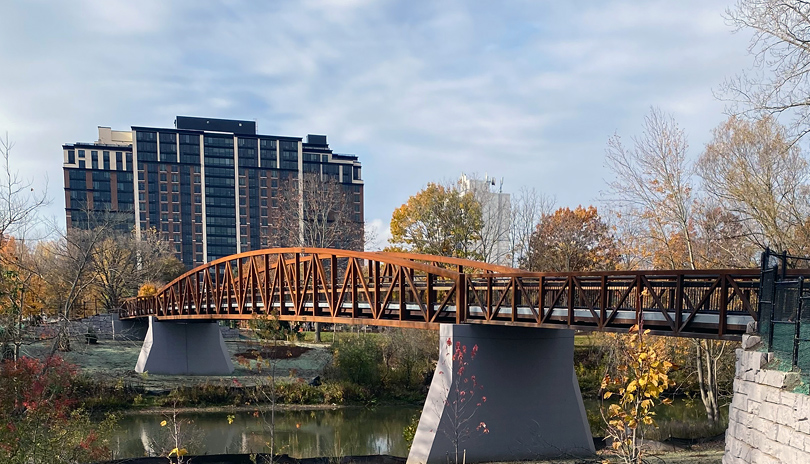 The Thames Valley Parkway is a great running option from a variety of locations across the city, as the parkway spans for forty kilometres. The parkway hugs the Thames River and winds its way through the aforementioned Springbank Park & Gibbons Park. The two-way path is paved, making it ideal for runners who are looking for a consistent surface for the duration of their run. For a map of the parkway, please click here.

---
KAINS WOODS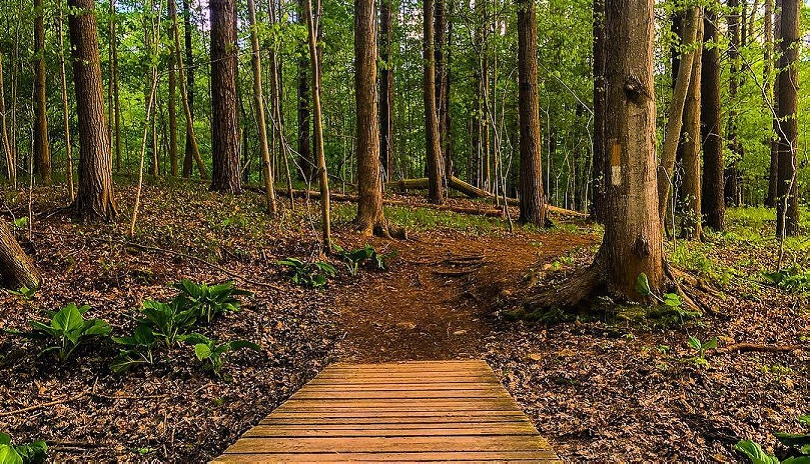 Arguably London's biggest hidden running gem, this trail is a five kilometre stretch of pure running bliss. The winding dirt trail offers a more challenging terrain with its rolling hills that climb up and down the banks of the Thames River. Accessing this trail should be done from one of the official access points, which can be found by clicking here. For more information on Kains Woods, check out another one of our blogs by clicking here.