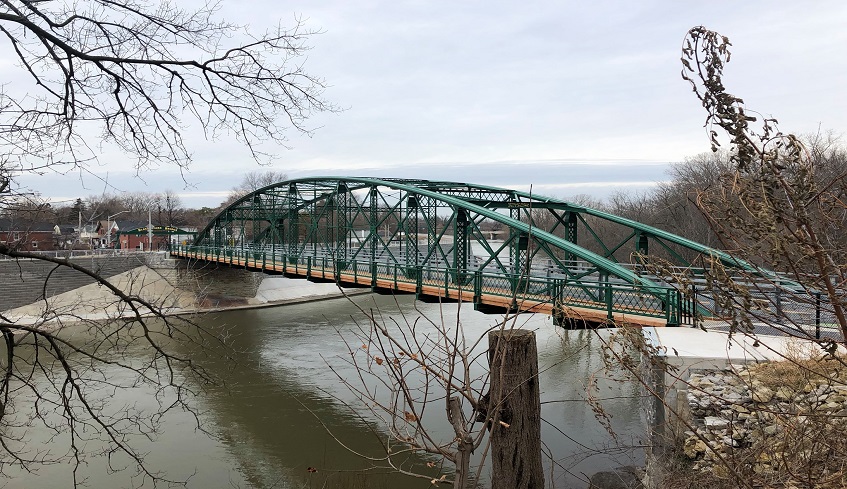 Blackfriars Bridge
Blackfriar's is one of London's beloved unique neighbourhoods. With a distinct character of its own, this historical independent village, is nestled just outside the downtown core, running along the Thames River. As one of the oldest areas in the city, showcasing local history, as it engulfs many beautiful homes and other iconic historical landmarks.

Blackfriars is home to Labatt Park, a centre for sports and leisure in London since 1877. The park holds a Guinness World Record for being the oldest operating baseball diamond in the World, and home of the London Majors. The Blackfriars Bridge, considered the jewel of the neighbourhood, has connected this suburban community to London's downtown since 1875. It is a beautiful 19th century bridge, made of wrought iron and is one of the oldest and rarest bridges in Canada, and an irreplaceable landmark in the Blackfriars neighbourhood.

A short walk south from Blackfriars Bridge brings you to Eldon House, the oldest remaining house in London, on Ridout Street North. Eldon House was built in 1834 by a retired naval officer, Captain John Harris. For many years, it was the centre of social and cultural life in the community, and is now a public museum, given to the City of London by the Harris family in 1960.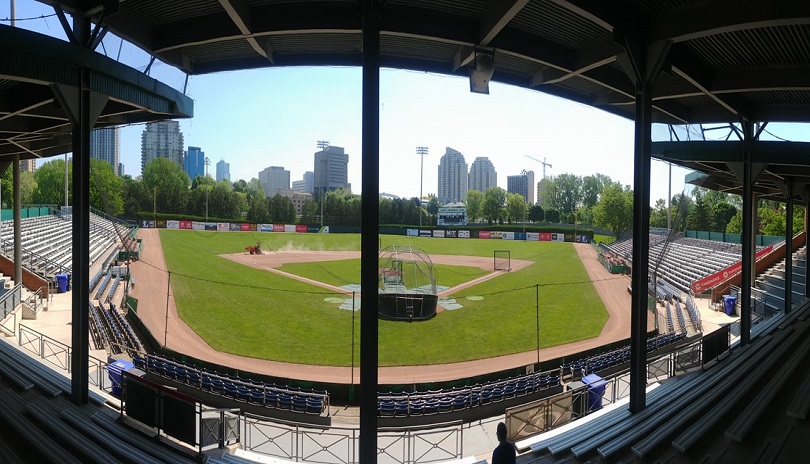 London Major's
The Blackfriars neighbourhood is characterized by a unique mix of small and medium-sized heritage cottage style homes. The architectural homes built between 1850 - 1910, showcase Gothic Revival, Italianate, Queen Anne and Edwardian era styles. The homes on these narrow streets once survived the most destructive fatal floods (1883 and 1937) that London has seen. The presence of mature trees, numerous public green spaces and parks that line the river, like Ann Street Park Community Garden and Blackfriars Community Garden, gives the area a distinct character. The area is also home to Kiwanis Senior's Community Centre located on Riverside Drive, which offers extensive programming for older adults.
The Blackfriars Community boasts iconic structures that still standing today to tell the magnificent history of London's gem. Jeanne-Sauvé Public School (former Empress Avenue School) and St. Georges Anglican Church remain as institutional landmarks within the neighbourhood. Historical signage, blue plaques mounted on poles tell the story of every gem in the neighbourhood.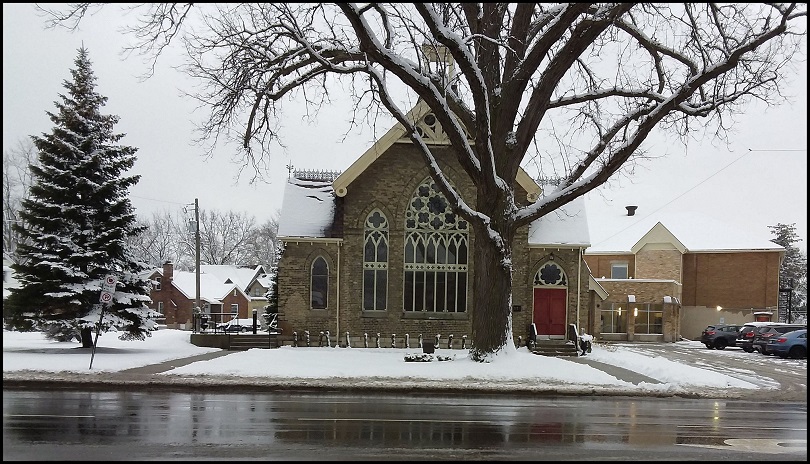 St. Georges Anglican Church
Take a stroll down the famous Blackfriars Street, and don't forget to stop in Society Cafe for coffee, tea, baked goods or even lunch.

Society Cafe
If you are looking for a different option, check out the Blackfriars Bistro & Catering. For over 20 years, they have been the area's gastronomical landmark with a deliciously artistic setting that offers seasonal menus, amazing desserts and craft beer.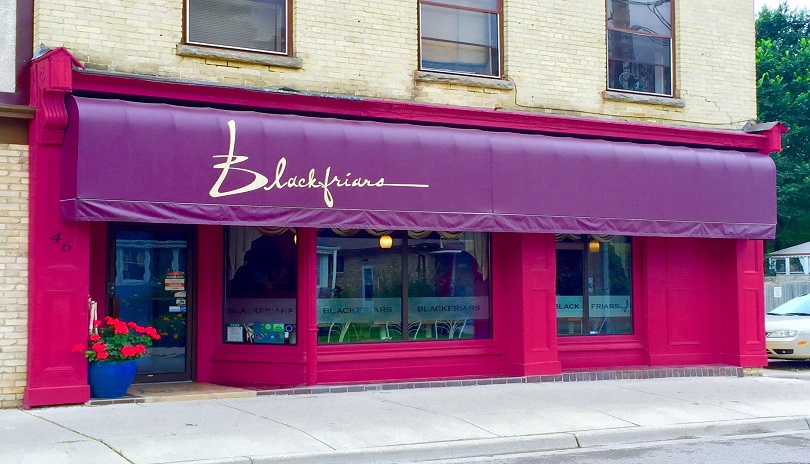 Blackfriars Bistro and Catering