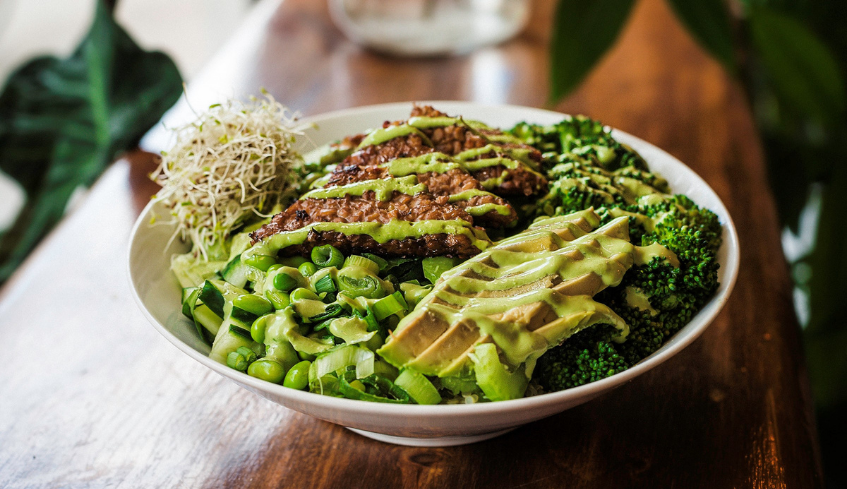 With so many delicious options to choose from, it's easy to stay on track with your health goals. The food we eat is an important piece of the puzzle and there are plenty of great options that taste just as fantastic as they make you feel. We've compiled a list with a few of our favourite spots for healthy eats in London, Ontario to make life a little easier and tastier.

GREEN WINDOW
This place is a must try. It can be hard to find healthy eats in a hurry but Green Window offers exactly that. Specializing in salads and bowls, they have options that will appeal to even the pickiest eater. For those new to healthy eating, their staff is very knowledgeable and always happy to answer any questions that you may have. They also offer fast online ordering - a life saver when you're on the go or squeezing a stop into your lunch break.

THE SALAD BOWL
Located inside the Covent Garden Market, The Salad Bowl offers market goers feel-good food options for breakfast, lunch and dinner. One of the best wraps in the market made to order! They have soups that will spice up your day, create your own salad options, detoxifying teas and so much more. We love stopping into the Salad Bowl for a much needed boost of energy while we're out exploring downtown.

Plant Matter Kitchen
A plant-based restaurant and juice bar in Wortley Village, Plant Matter Kitchen serves up organic, delicious, vegan meals. From revamped familiar favourites to global flavours (and everything in between), Plant Matter Kitchen creates whole food meals with no artificial ingredients. No scary additives. Nothing processed. No chemicals. Just good, organic meals made from healthy and delicious real food. Their menu features favourites such as creamy mac & cheese, roasted garlic alfredo and so much more. They also have a second location on Richmond.

BUILD A BOWL
Build a Bowl is another local favourite for healthy, customizable dishes offering fusion flavours from around the world. They specialize in salads, rice bowls, flatbreads and pizzas. From someone on the outside looking in, they may look like a large franchise, but they use fresh, local ingredients in every bowl that they serve.

CHICKPZ
Located across the street from Covent Garden Market, CHICKPZ is fast, fresh, casual and delicious. While they offer something for everyone, they have a ton of healthy options to fuel your day. Their food is modern Mediterranean-inspired and they pride themselves on using whole ingredients. They're most known for their mouth watering customizable bowls that can be suited to any dietary needs or restrictions. The steak and halloumi bowl is a must try!

REBEL REMEDY Health Bar
Rebel Remedy opened in March 2017 as a downtown espresso bar featuring fresh, farm-to-table salads, sandwiches, treats and drinks alongside their house-made kombucha. This health conscious café was built and managed by Chef Shayna Patterson and Nutritionist Julie Kortekaas and is located on Dundas Place. They're expanding their kombucha production and grocery service delivering local veggies, sourdough, nut milks, fruit, treats and well-sourced pantry items.
As many start to shift their habits towards a more healthy lifestyle, London has no shortage of healthy, delicious eats to try. Menus are becoming more and more creative and there is now an abundance of great tasting options for those looking to make the change.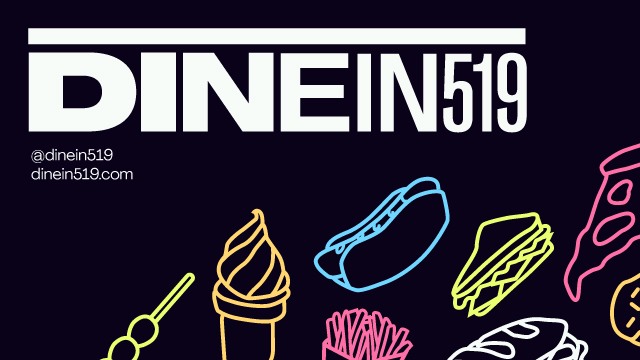 Jesse Walker started @dinein519 in February of 2021 as a way to support local restaurants that may not have the time, resources or skillset to properly market their business. Dine in 519 supports restaurants by providing them with a professional photo shoot free of charge, writing about the experience and then marketing the photos through their digital channels. A lover of food and all things local, Jesse has been working as a marketing professional and photographer for nearly a decade. As the platform grows, Jesse looks to expand into other regions that may benefit from similar services.
If you're interested in having your restaurant featured on @dinein519 or www.dinein519.com please reach out to dinein519@gmail.com directly.
READ MORE IN THIS SERIES
Bets Desserts in London, Ontario
Top 5 Spots for Fried Chicken in London, Ontario