Tourism London is looking forward to the day when we can safely meet again. As part of our Hometown Hosts series, we are looking at different segments of the meeting industry in the hope that you will bring the organizations that you belong to back to London and help aid in our city's economic recovery. 
Although the sounds of automated machinery are silent now, a renaissance of renewal awaits those who venture to a familiar landmark of London's industrial past, at the multifaceted 100 Kellogg Lane.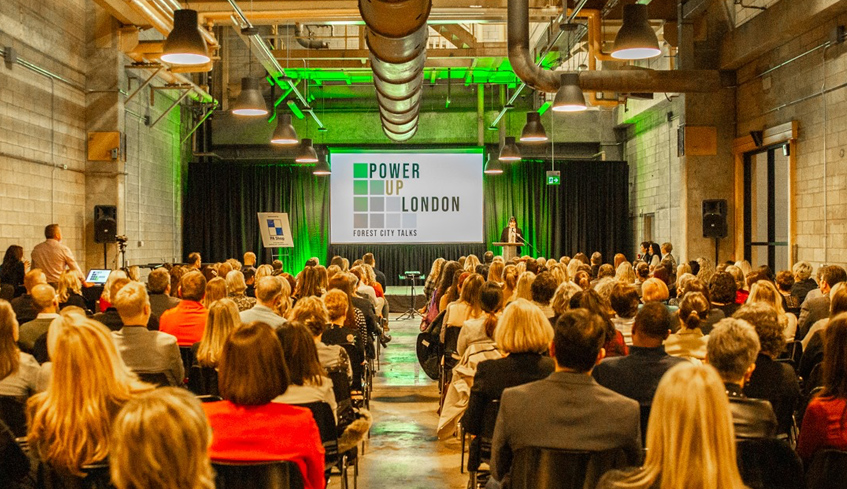 Event held at the Factory

This former Kellogg cereal factory is slowly reinventing itself as a must-visit social destination for entertainment, culture, dining and events, with big future plans that include Canada's only Hard Rock Hotel. 
Luca Monti, Manager of Community & Corporate Partnerships, is enthusiastic and effusive as he talks about the one million sq. ft. of space that is slowly being transformed as new tenants move in to revive the heritage industrial building that once employed over 1,000 Londoners. Monti says: 

I would say that most of our own city doesn't even realize what is going on in here, I can hardly wait to show visitors what we currently have operating and what's coming.

The entire compound covers an entire city block, and is made up of a number of buildings surrounding an interior courtyard.
 
---

The Factory
The Factory, a 170,000-sq.-ft. indoor entertainment complex is one of the anchoring tenants. It houses the world's highest and largest indoor rope course, ziplines, a trampoline park, Escape rooms, a Virtual Reality game room, a Ninja warrior course—perfect for team building—a gaming arcade and food court.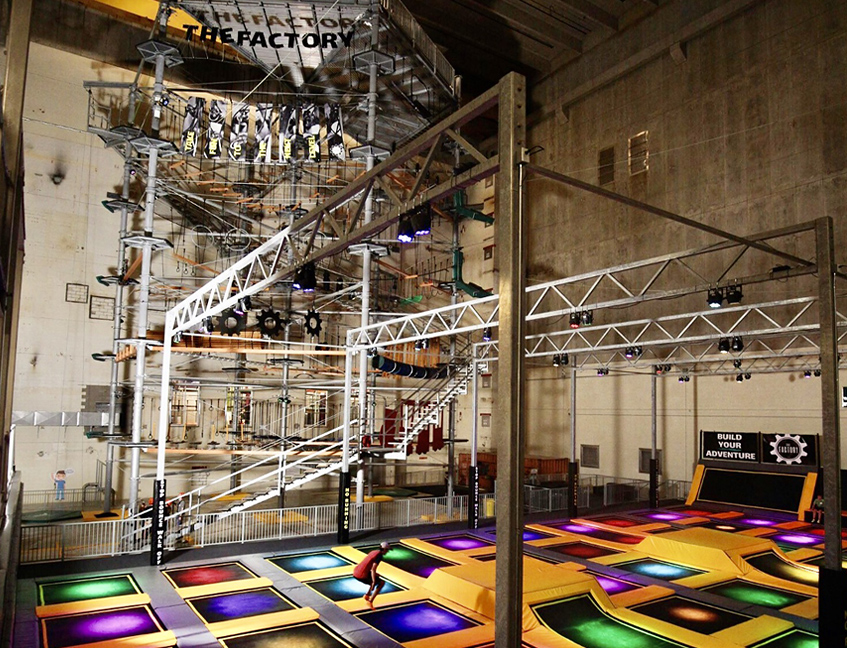 The Factory: Indoor Adventure Park
---

The Clubhouse
The Clubhouse on the second floor can hold up to 250 people and includes indoor mini golf and six golf simulators with 30 of the world's top golf courses. The Clubhouse has its own kitchen and separate menu. 
Groups who come to London could come for the team building possibilities, but once here, there are plenty of other options to explore.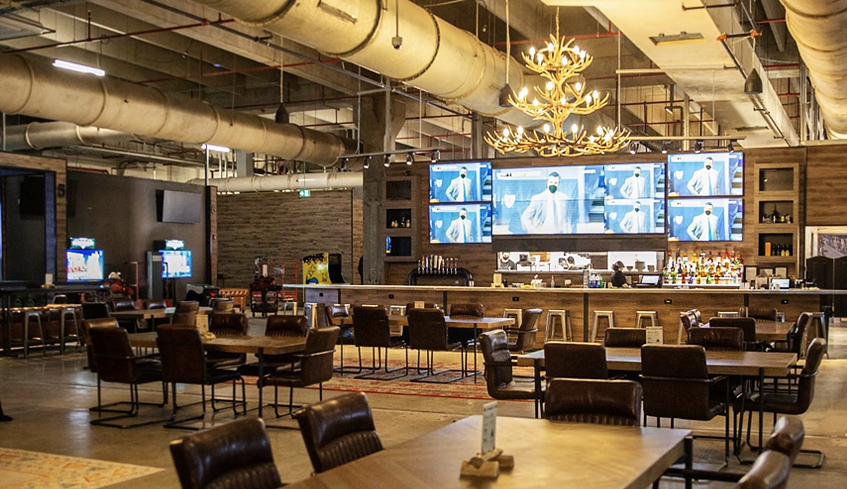 The Clubhouse at 100 Kellogg Lane
 
---

The Powerhouse Brewing Co.
The Factory sometimes partners with another onsite tenant to cater for groups—The Powerhouse Brewing Co.—makers of 12 craft beers. The brewery boasts a taproom with a comfort-food themed menu, plus rooms above the brewery for private events for up to 65 people.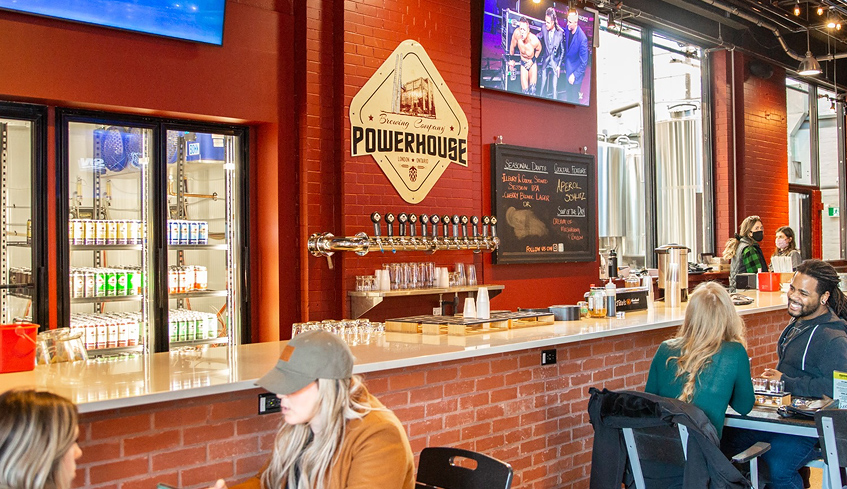 The Powerhouse Brewing Company
 
---

Paradigm Spirits Co.
Smaller groups may want to wander over to the Paradigm Spirits Co., a small craft distillery producing exclusive whiskey, gin, vodka and rum with unique flavour profiles. Owners Michelle Debus and Irma Joeveer love to share their passion for fantastically crafted cocktails during interactive classes and they can also host tutored tastings on the finer points of bourbon, Scotch, tequila or rum. Group guests can take over the upper lounge that can accommodate up to 100 people.
Both the Powerhouse and Paradigm Spirits can be bought out for private events.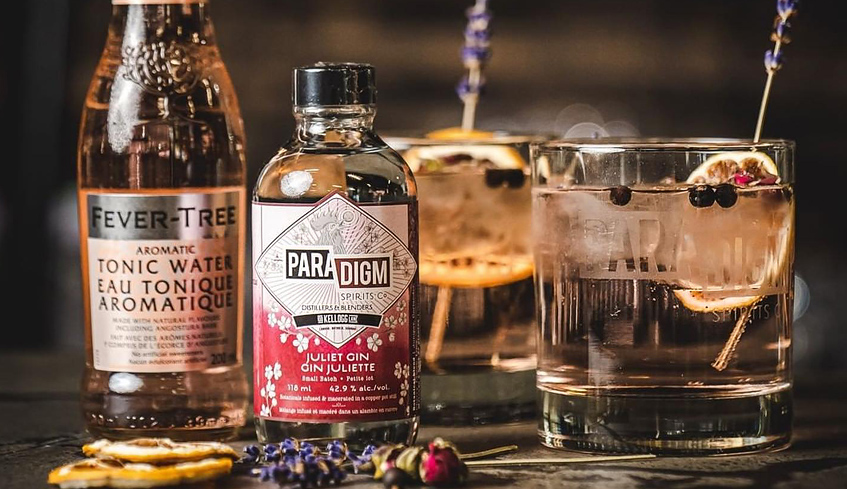 Paradigm Spirits Co. Distillery
  
---

The Courtyard
The unique footprint of the complex offers groups a multitude of options no matter when they visit. When COVID protocols permit, open air markets in the courtyard will welcome guests in the Spring with local artisans, farmers and merchants. This past December, a Christmas Market was able to occur following strict COVID protocols and helped Londoners ring in some holiday cheer. Future plans include a two-level concert space and a small convention floor that can accommodate up to 1,300 people that should be ready by 2022.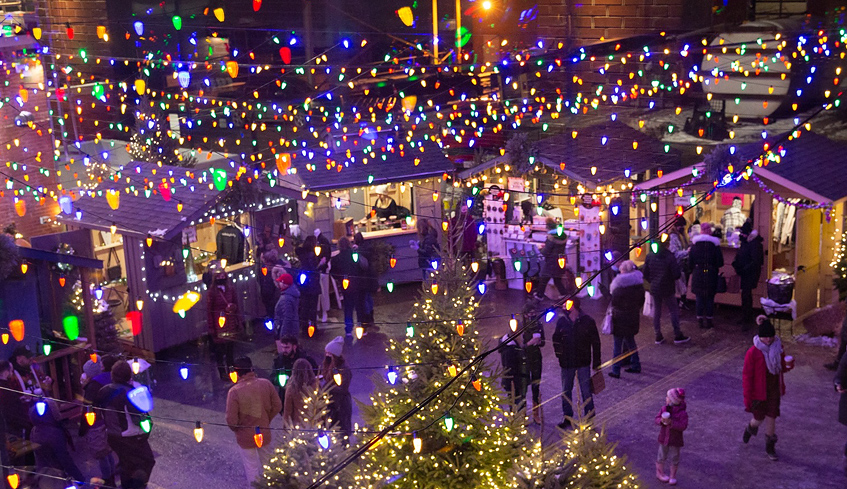 The Courtyard at 100 Kellogg Lane
 
 
---

Hard Rock Hotel
But even those plans were eclipsed by the exciting news that the first Canadian Hard Rock Hotel will be built in London at the 100 Kellogg Lane site. This iconic hotel is scheduled to open its first stage in December 2022 with 163 rooms, a steakhouse restaurant, meeting space, pool and a spa. The second stage, scheduled to open in 2025, will add another 200 rooms.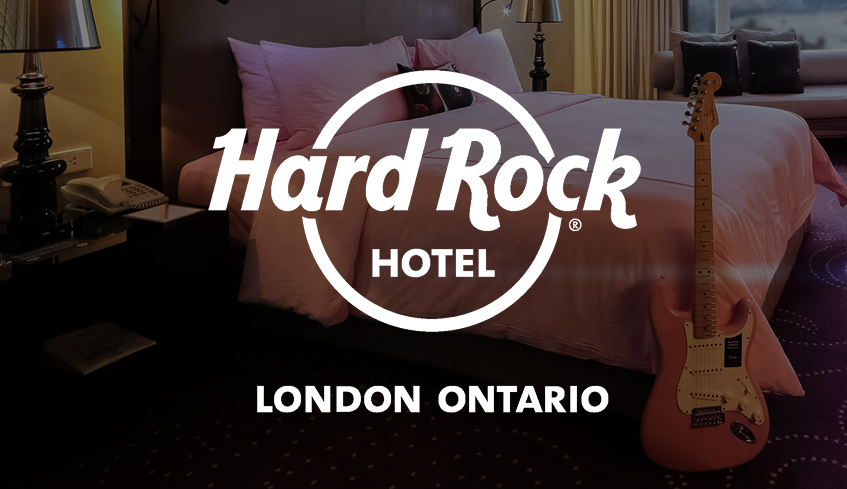 So, whether you're a part of a group of 10 to 10,000—rest assured there's plenty of experiences for groups to consider at 100 Kellogg Lane when they come to London.

Get in touch with the experts at Tourism London to explore your Hometown Host options when you bring your organization here. We can't wait to see you when it's safe to meet again!
 
---
READ MORE IN THIS SERIES
Venues for great group experiences in London, ON
Hometown Feast - A Chef's Perspective