Palasad SocialBowl

Tourism London is looking forward to the day when we can get together again. As part of our Hometown Hosts series, we are looking at different segments of the meeting industry in the hope that you will bring the organizations that you belong to back to London and help aid in our city's economic recovery. 
This month, we're looking at group experiences the city has to offer. Most meeting agendas build in team building or social events as part of their programs and there's lots to do in London. Meetings bring in people from all over to our city, and social events give attendees the chance to meet and connect outside of business, to explore the city and bond with fellow colleagues. 
 
---

Toboggan Brewing Company
A perennial favourite for locals is the Toboggan Brewing Company, a hybrid craft brewery and restaurant.  Its warm wood interior, craft brews and comfort food will enchant out-of-town visitors too.

Toboggan Brewing Company

Toboggan can be bought-out for groups to enjoy the premises, and pre-COVID could accommodate up to 400 people for stand-up receptions or 200 for sit-down dining.  Owner Mike Smith says Toboggan hosted functions for the Ontario Motor Coach Association and the JUNO Awards in 2019. If you book ahead, groups can have a peek of the brewery in the cellar. Smith is looking forward to welcoming guests again hopefully this summer, on Toboggan's large elevated outdoor patio, overlooking London's beautiful Victoria Park. 
 
---

Palasad South and SocialBowl
Groups interested in games, competitions or physical activities would find Palasad South and SocialBowl the place to be. Marty Novak, marketing and communications manager for both locations, says:

Prior to COVID-19, up to 40 percent of our business was from corporate groups. Luckily, we have a large amount of space so we can still accommodate groups with proper distancing in place. People still crave the experience of going out. 
A long list of options for groups includes: bowling, billiards, ping pong, an arcade and dining. SocialBowl is also the Ontario franchise for the US-based Escapology escape rooms, with five high-end concepts in multiple room formats to mystify and bewilder teams of two- to six-players.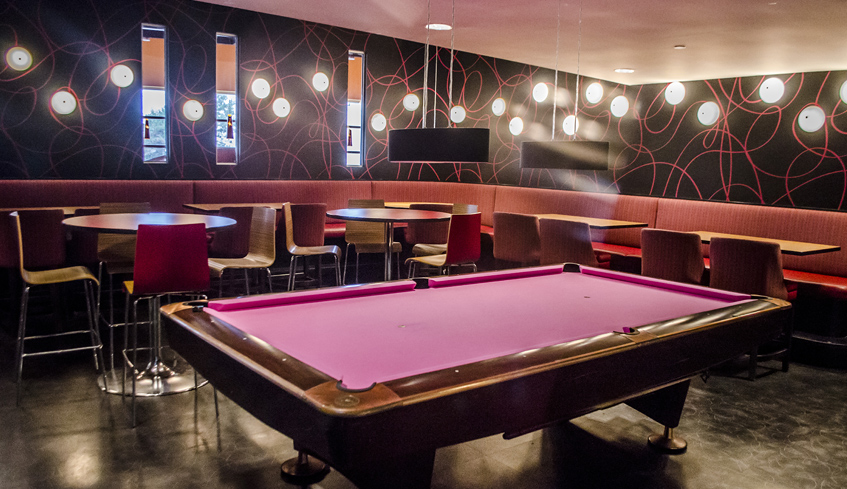 Palasad SocialBowl

Novak says "team building really is our bread and butter, we can handle both large and small groups seamlessly." Therapeutic Recreation Ontario chose to do an evening at Palasad with Laser Tag, bowling, Karaoke and pool tables for their group of 59 people when their conference was in London.
 
---

Museum London
Another large venue for groups showcases the rich social and historical stories of the city. Museum London is southwestern Ontario's leading establishment for art and culture and has multi-faceted event areas that appeal for a variety of groups. Lisa Mc Dougall, Museum London's event coordinator, says:
The nice thing with all of our different spaces is that you can tailor your event to what you need. We have everything from a small boardroom to large gallery spaces. You can keep your meeting with a large group interesting if you are holding a day-long event.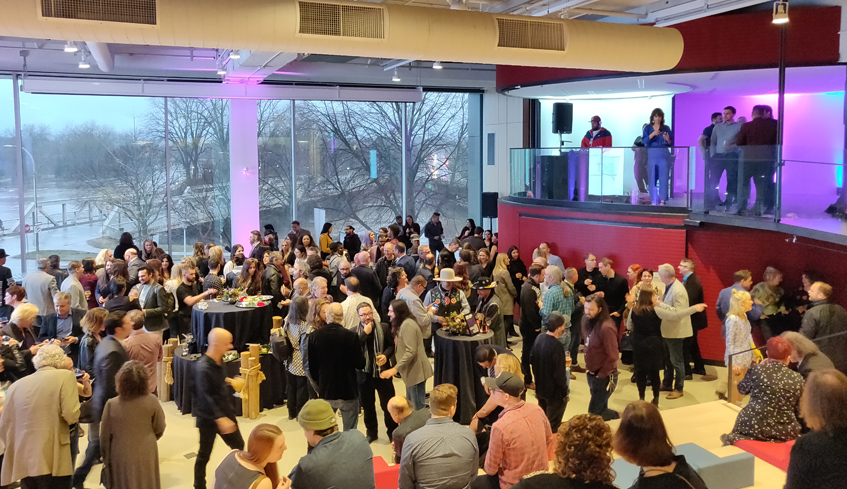 Museum London

Mc Dougall says popular areas for groups include the Lecture Theatre for presentations, town halls and screenings, the Lorraine Ivey Shuttleworth Community Gallery for sit-down dinners and the Centre on the Forks for receptions and galas. The Centre at the Forks is the newest event space and features an open concept design with a panoramic window view of the Thames River.  
 
---

London Music Hall
When groups can finally meet again, the London Music Hall features a large concert space to entertain up to 2,000 guests. Mike Manuel, owner, says "Just before the pandemic hit, we finished a renovation and added an additional 300-tiered seats over the main floor. We are a large concert facility, but we do corporate functions when groups want to entertain or treat employees with a music concert to end a conference."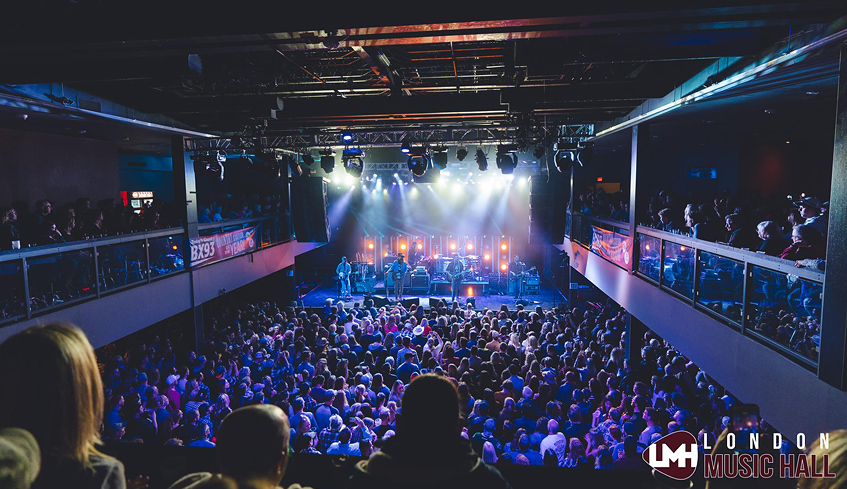 London Music Hall

During Canadian Country Music Week, the Music Hall hosted several events for hundreds of people for different music companies, including singer songwriter presentations and catered dinners. The Music Hall provides all AV and technical expertise and can even book entertainment for you.    
London offers the right mix of event spaces and experiences to entertain and enrich a conference program. Get in touch with our experts at Tourism London to explore your Hometown Host options to entertain your group here!
 
---
read more in this series
Hometown Feast - A Chef's Perspective
Renaissance and Renewal at 100 Kellogg Lane