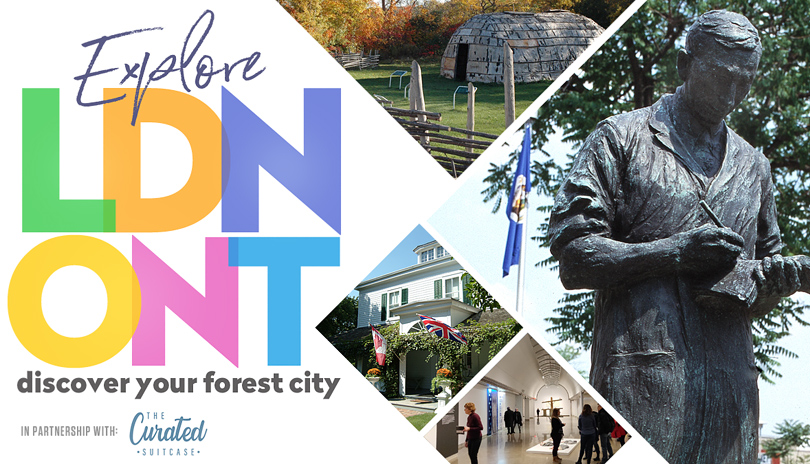 Author Michael Crichton said, "if you don't know history, then you don't know anything. You are a leaf that doesn't know it is part of a tree." I find this fitting for the forest city.
This region has been home to Indigenous peoples from the Anishnaabeg, Haudenosaunee and Lenni-Lenape Nations for centuries. European settlement began in 1793, London was founded in 1826 and became incorporated as a city in 1855. Now home to nearly 400,000 residents, London has continued to grow, expand and prosper over the years.
London is often touted as the biggest small town around. We're large enough to have many "big city" amenities but small enough to travel from one end of the city to the other rather quickly (unless you're stopped by the train) and it really does feel like everyone knows everyone. We should be proud of what London has become, and celebrate the ideas, innovations and businesses that have been birthed right here at home.
London has a long history of excellence in medicine - 2020 marks the 100th anniversary of Banting's idea for insulin and 100 years of nursing education at Western University. We also have an incredible musical past (and present!) - check out The London Music Hall of Fame.
Did you know that beginning in the late 19th century, the SS Forest City steamer traveled the Thames River between downtown and Springbank Park? What about the ghost of Ambrose Small? As the original proprietor, he's rumoured to haunt the Grand Theatre. And Storybook Gardens used to be home to Slippery the sea lion - who escaped and made it all the way down the river system to Ohio before being returned to Canada!
Good, bad, and downright strange, there are many stories to be told from London's past. If you're a history buff or just a bit curious about what life may have been like in the past, get out and explore these local museums and cultural sites, go for a walk about town and take a trip back through time.
Interactive Exploration
Setting off as a family, solo or with your favourite travel buddy, these destinations are perfect for an afternoon out.
Museum London: Boasting an art collection of over 5,000 regional and Canadian works and 45,000 artifacts, Museum London is a premiere establishment for the sharing and preserving of art, culture and history. Check out current, ongoing and past exhibitions here: Museum London Exhibitions  
Self-Guided Roaming
For the lone traveler or the nostalgia loving duo, these outdoor walking tours let you explore images from the past, iconic landmarks and downtown heritage at your own pace.
Whether you're interested in exploring the lives of Londoners who helped shape the city we know today, want to try your hand at candle making like they did in the Victorian era or yearn to be immersed in days gone by, time spent touring London's historical sites is sure to help quell some wanderlust.
Get out and dive into the past and present of your forest city.
Nicole
Don't forget to practice these safety tips: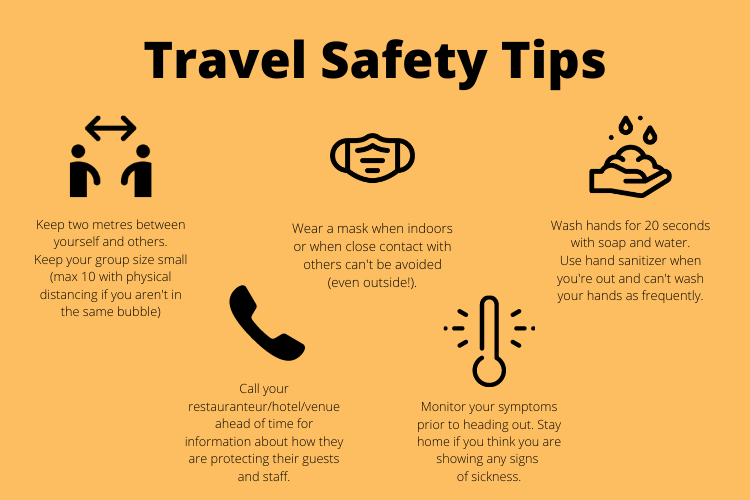 The Curated Suitcase specializes in custom itinerary creation and contributes annually to activities of social impact inspired by our client's travel experiences. Our mission is to assist clients in traveling to new destinations and returning to beloved places, helping them to approach their journey as a traveler not just a tourist, and seek authentic experiences where they can learn about the people, culture, history and wonders of the places they visit.
Travel has the ability to open your eyes, challenge your perceptions and beliefs, educate, and inspire. It provides experiences that take your breath away, and ones that motivate you to stand up for something and make your voice heard. Travel can and should change you. If we seek to understand the world, through experiencing the world, then we are poised to change the world.

READ MORE IN THIS SERIES:
On Our Doorstep: Sand and Sun Near London, Ontario
---
---