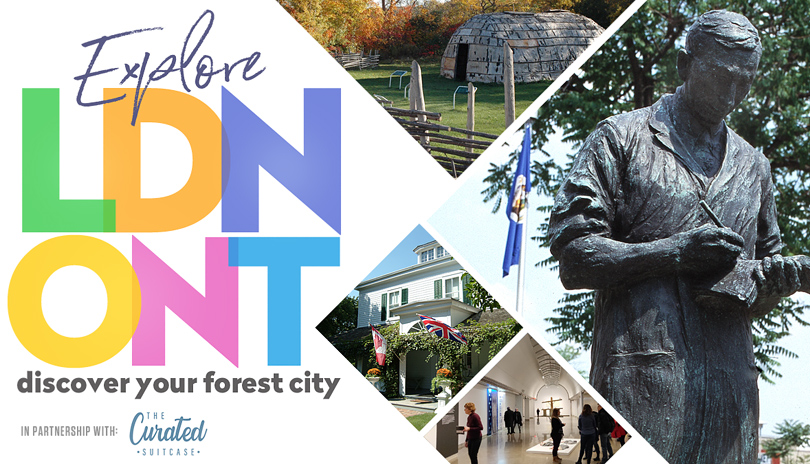 Author Michael Crichton said, "if you don't know history, then you don't know anything. You are a leaf that doesn't know it is part of a tree." I find this fitting for the forest city.
This region has been home to Indigenous peoples from the Anishnaabeg, Haudenosaunee and Lenni-Lenape Nations for centuries. European settlement began in 1793, London was founded in 1826 and became incorporated as a city in 1855. Now home to nearly 400,000 residents, London has continued to grow, expand and prosper over the years.
London is often touted as the biggest small town around. We're large enough to have many "big city" amenities but small enough to travel from one end of the city to the other rather quickly (unless you're stopped by the train) and it really does feel like everyone knows everyone. We should be proud of what London has become, and celebrate the ideas, innovations and businesses that have been birthed right here at home.
London has a long history of excellence in medicine - 2020 marks the 100th anniversary of Banting's idea for insulin and 100 years of nursing education at Western University. We also have an incredible musical past (and present!) - check out The London Music Hall of Fame.
Did you know that beginning in the late 19th century, the SS Forest City steamer traveled the Thames River between downtown and Springbank Park? What about the ghost of Ambrose Small? As the original proprietor, he's rumoured to haunt the Grand Theatre. And Storybook Gardens used to be home to Slippery the sea lion - who escaped and made it all the way down the river system to Ohio before being returned to Canada!
Good, bad, and downright strange, there are many stories to be told from London's past. If you're a history buff or just a bit curious about what life may have been like in the past, get out and explore these local museums and cultural sites, go for a walk about town and take a trip back through time.
Interactive Exploration
Setting off as a family, solo or with your favourite travel buddy, these destinations are perfect for an afternoon out.
Museum London: Boasting an art collection of over 5,000 regional and Canadian works and 45,000 artifacts, Museum London is a premiere establishment for the sharing and preserving of art, culture and history. Check out current, ongoing and past exhibitions here: Museum London Exhibitions
Fanshawe Pioneer Village: Immerse yourself in what local life was like in the 1800's. Visit original buildings and replicas including farmsteads, storefronts and the hub of community life - the general store.

Museum of Ontario Archaeology: Go way back into the past, about 500 years! Learn about archaeological discoveries in the area and artifacts, technology and culture of First Nations peoples. Explore the Lawson site - hike in the forest, sit in a reconstructed longhouse and learn about the plants and their healing properties in the Medicine Wheel garden. Who knows what you might uncover here? Due to COVID-19 you'll need to plan ahead and schedule a guided tour.

The Secrets of Radar Museum: I'm not sure I could keep a secret for 50 years… what about you? Be transported back to WWII and discover the incredible history of radar and the men and women who helped save the world from right here in Southwestern Ontario.
Eldon House: You'll be transported through time as you step onto this gorgeous property. Whether you're curious about life in the nineteenth century, are a lover of architecture or want to know more about the original owners - The Harris Family - you'll enjoying wandering through London's oldest residence and the stunning grounds. Due to COVID-19, you'll need to plan ahead and reserve a time for your self-guided tour.
Self-Guided Roaming
For