The moment you have all been waiting for has arrived!
The London Skating Club will be presenting its 110th Anniversary Ice Show, Canada – "Proud, Strong & Free" that is proudly sponsored by O.M.A.C. Mortgages & ToyotaTown, on Sunday, March 26th, 4:00 pm, at Thompson Arena, Western University.
Our featured skater for the show is Three-time World Champion, two-time Olympic Silver Medalist and 7-time Canadian Champion, Elvis Stojko.
This Anniversary Ice Show will be choreographed by world-renowned professional figure skater and choreographer and former competitive skater, Roselle Doyle.
All skaters in the club will be invited to participate in the show.
Tickets for this historical event are available now through the Western Mustang's Ticket Office Tickets are $20 each for adults, and $10 for youth 12 and under.
Don't miss out and get your tickets today!
Mustang Ticket Office: 519-661-4077 – open Monday-Friday from 11:00 am-3:00 pm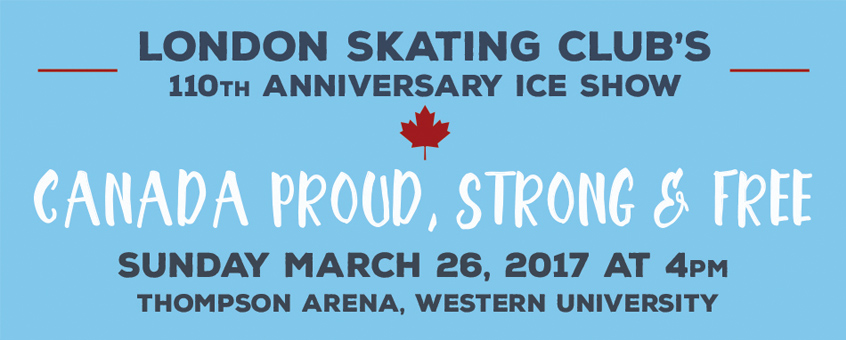 There will also be an autograph session with Elvis at the show and you won't want to miss this milestone event! The London Skating Club is pleased to continue its charity partnership with Jesse's Journey & Muscular Dystrophy Canada for this event.
Interested sponsors can contact Kelly Farmer, 110th Show Coordinator, London Skating Club – 519-681-2640 or e-mail: info@londoskatingclub.com
Mark your calendars and tell your family and friends about our 110th Anniversary Ice Show featuring Elvis Stojko and our very own London Skating Club skaters.