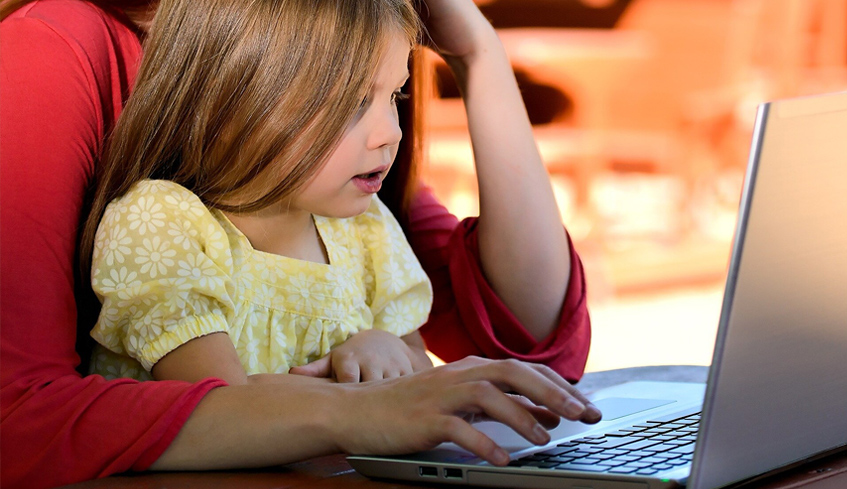 Are you getting a little bored of the same old thing while you're spending time at home with the family? Looking for new ideas of what to do with the kids?
Check out the following list of 9 London businesses that are offering virtual family activities! Featuring online exhibits, hands on learning activities, DIY arts and crafts projects and a lot more, to keep you and your family busy during this time!


Not only is Museum London offering virtual exhibits, online lectures, and their online collection, but they are also offering their Imagination Station programming right from the comforts of your home! Follow along here to participate in weekly creative arts and crafts projects. First week's theme is birds, and includes activities such as birdwatching, drawing birds, and bird crafts!


So you have the canvas, the paint and the paintbrushes, but you need an idea for a painting? Follow artist Steve Tracy every Monday at 1:00 PM EST on Facebook for a painting lesson that will be fun for the whole family!


Do you miss visiting your local library? They hear you, and are offering free access to their digital library! Visit them here for programs such as TumbleBooks for kids and a variety of online learning platforms for adults and children. Don't have a library card? No problem! You can get a temporary card here.
They are also offering all kinds of fun kids activities on their Instagram, Twitter and Facebook accounts, including storytime every Friday, 10:30 AM - 10:45 AM.


Museum of Ontario Archaeology is here to "rock" your virtual world! Join them every weekday at 10:00 AM on Facebook Live for online kids activities! Featuring virtual tours of their site, fun kids crafts to help you learn all about archaeology, interesting artifact spotlights and their Friday madlib series, that offers a good challenge for everyone in your clan!
Also, check out their website for free infographics on educational activities that you can do at home!
The
London Children's Museum
is offering a ton of different activities for kids on their social media pages! Try your hand at science experiments, DIY crafts, play prompts and artifact examinations! Want to start germinating your own seeds at home? Make it a fun family project and follow their instructions on IGTV. Tune in on
Facebook
and
Instagram
!

Stay connected to history with Fanshawe Pioneer Village! Visit their Facebook page and check out their posts that will keep the family busy and learning. Featuring online storytime, educational videos of their buildings and "Live Like a Pioneer" series, that will have you doing different arts and crafts. Think you can guess the historical tool? Take bets with the family and follow along every Monday for Mystery Tool Monday!


We know you've been doing a ton of cooking at home these days, so Growing Chefs! Ontario is here to inspire you and your family with new recipes, and to help you have a little bit of fun in the kitchen too! Check out their Facebook page for videos of staff members cooking their favourite recipes from home. Get the family together and follow along for something new for dinner tonight!
Missed the free April Kids Cooking Class (Virtual Edition) on April 22, 2020? Not to worry! The instructional video is posted online for you to access at any time here!


Keep in touch with the Royal Canadian Regiment Museum as they bring you their program, "Museum from Our Home to Yours!" Learn something new and check out their Facebook for weekly features of their collection and check out their Speaker Series here!

Join Storybook Gardens each day on Facebook and Instagram for their virtual Storybook Gardens Kids Club! Follow along as they challenge you to play, create, or use your imagination! Also, every Tuesday on their social pages, see if you can solve their joke, riddle, or word game! Are you up for the challenge?
Be sure to check out #ExploreLdnOnt on social channels for other ideas, or visit londontourism.ca/supporting-local-business.