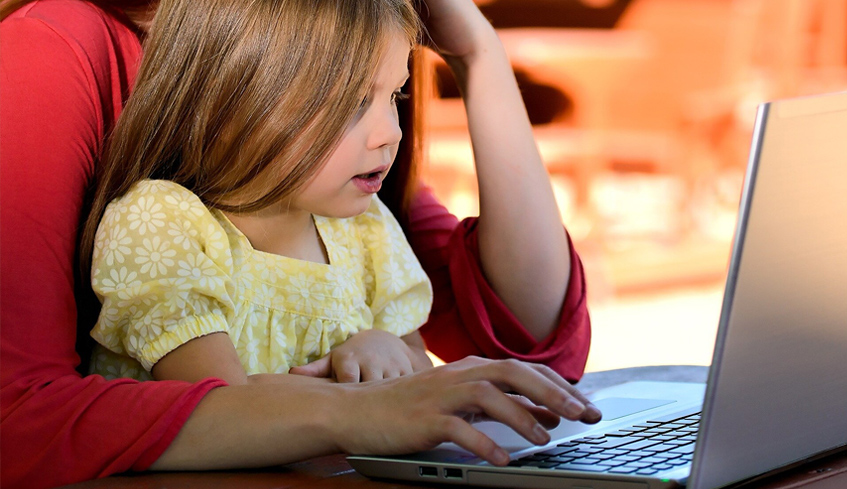 Are you getting a little bored of the same old thing while you're spending time at home with the family? Looking for new ideas of what to do with the kids?
Check out the following list of 9 London businesses that are offering virtual family activities! Featuring online exhibits, hands on learning activities, DIY arts and crafts projects and a lot more, to keep you and your family busy during this time!

1. museum london
Not only is Museum London offering virtual exhibits, online lectures, and their online collection, but they are also offering their Imagination Station programming right from the comforts of your home! Follow along here to participate in weekly creative arts and crafts projects. Museum London also offers a Museum @ Home Play where you can do right now with materials around your living space!

2. Jill's Table
Enjoy a hands-on experience with instructors in the Jill's Table kitchen from the comfort of your home. Individual tickets start at $45, or private friends & family and corporate online events can be arranged. Classes are conducted via Zoom.
3. london public library
Do you miss visiting your local library? They hear you, and are offering free access to their digital library! Visit them here for programs such as TumbleBooks for kids and a variety of online learning platforms for adults and children. Don't have a library card? No problem! You can get a temporary card here.

4. museum of ontario archaeology
Museum of Ontario Archaeology is here to "rock" your virtual world! Featuring virtual tours of their site, fun kids crafts to help you learn all about archaeology, and interesting artifact spotlights.
Also, check out their website for free infographics on educational activities that you can do at home!
5. london children's Museum
The
London Children's Museum
is offering a ton of different activities for kids on their social media pages and website! Try your hand at science experiments, DIY crafts, play prompts and artifact examinations!
Join Hannah on Zoom in the Virtual Littles Lab, every Wednesday in February (10 AM - 10:30 AM) Make it a fun family project and register
online here!
6. fanshawe pioneer village
Stay connected to history with Fanshawe Pioneer Village! Visit their Facebook and Twitter page and check out their posts that will keep the family busy and learning. Featuring their new online video series, learn a number of fads and trends back in the Victorian period!

7. growing chefs! ontario
We know you've been doing a ton of cooking at home these days, so Growing Chefs! Ontario is here to inspire you and your family with new recipes, and to help you have a little bit of fun in the kitchen too! Check out their Facebook page for videos of staff members cooking their favourite recipes from home. Get the family together and follow along for something new for dinner tonight!

8. the royal canadian regiment museum
Keep in touch with the Royal Canadian Regiment Museum as they bring you their program, "Museum from Our Home to Yours!" Learn something new and check out their Facebook for weekly features of their collection and check out their Speaker Series here!

Be sure to check out #ExploreLdnOnt on social channels for other ideas, or visit londontourism.ca/supporting-local-business for more ways to support London's local businesses.

Read similar articles
6 London Ontario Stay-At-Home Date Ideas

Zoom Backgrounds of London, Ontario