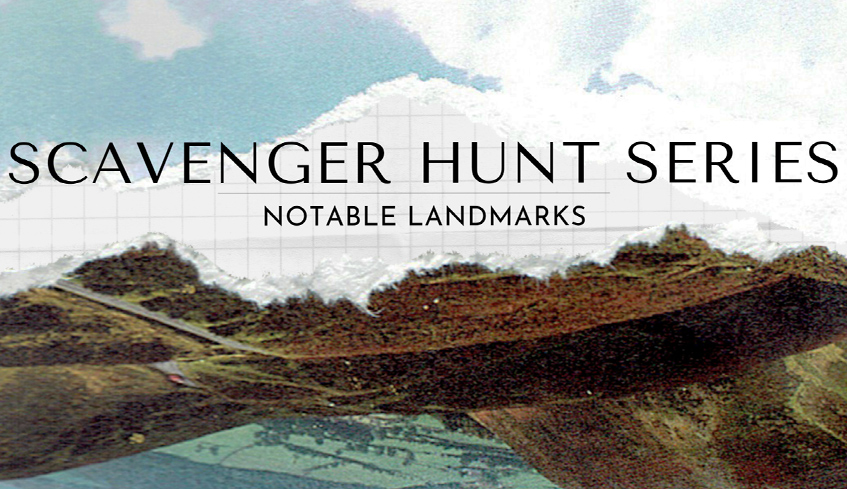 Make some new memories with a new perspective on the Forest City! 2020 has been a crazy year and there's a lot to look forward to. It's been year where many have gained new hobbies, habits, passions and vision on life. This scavenger hunt symbolizes the uniqueness of London where many locals have not seen.

Enjoy this scavenger hunt with your household and read the fun facts we've provided on the back of the bingo sheet. Don't worry these landmarks are visible in the car, although if you want to snap a picture with the Solar Tree; don't forget to tag us at @tourismlondon. During the scavenger hunt upload a picture with your location using #ExploreLdnOnt.

Download your printable scavenger hunt bingo sheet here and play along as you drive!

Just another reminder to follow the guidelines set out by the City of London and the Middlesex-London Health Unit. Physically distance, wear a mask and enjoy events with your household!
LCAC'S CANADA 150 MOSIAC
664 Dundas St.

To celebrate Canada's 150th birthday the London Clay Art Centre created a 34½' x 26' = 900 square feet mosaic with thousands of clay tiles. Fun Fact: it took 650 volunteers from 25 different groups and events to complete the mosaic.

white rhino at museum london
421 Ridout St. N.

Have you been to the Rhino Lounge? If so, you probably recognize the iconic White Rhino in front of Museum London. Can you guess what kind of material was used to build it? If you guessed aluminum you're right!

London normal school - wortley village
165 elmwood avenue e.

Built in 1898-1899 London Normal School-Wortley Village was used as a teacher training facility, junior high school, and board of education headquarters. This prominent heritage site is known for its architecture styles: Classical, Gothic, and Romanesque Revivals. The London Normal School is also the second oldest surviving Normal School in Ontario.

Museum of ontario archaeology - longhouses
1600 Attawandaron Rd.

Located at the Museum of Ontario Archaeology there is a reconstructed longhouse that was used 500 years ago. Longhouses were used as homes that would have occupied 38-40 people. Can you guess what kind of material was used to build this longhouse? They were covered with sheets of bark such as elm bark and birch. This exact longhouse was where it used to be because archaeologists discovered dark brown circles in the ground where the posts were.

Solar tree - tourism london
696 Wellington Rd. s.

The Solar Tree symbolizes the City of London logo. Can you guess how many leaves there are? If you counted 27, you're correct! Did you know, when the sun is shining the panels could power up to 7 homes.

elsie perrin williams estate
101 Windermere Rd.

Did you know that the Victorian style gate house was designed as a summer house by Elsie Perrin Williams? She was only 15 years of age when she designed that gate in 1895. The Elsie Perrin Williams Estate is one of the few surviving estates built by wealthy Londoners in the 19th and 20th centuries. Also, if you're in the area don't forget to check out Medway Valley Heritage Forest.

royal canadian regiment museum
701 Oxford St. E.

Did you know that the Royal Canadian Regiment Museum is one of the oldest Canadian Museums? Feel free to also listen to RCRM monthly podcast featuring talks related to anniversaries and milestones in Canadian military engagements.

Western University - hume cronyn memorial observatory
1151 Richmond St.

How many telescopes do you think Western University houses? There are currently three telescopes on the same mounting. Built by The Perkin-Elmer Corporation, they have also manufactured the mirror for the Hubble Space Telescope, and also having developed the gold film coating for astronaut Neil Armstrong's space helmet visor, to name just two of their many accomplishments.
read similar articles
Holiday Events & Festive Experiences in London, ON

Five Hikes in London, Ontario to keep you active this Fall!

Safe Downtown Holiday Experiences in London, Ontario