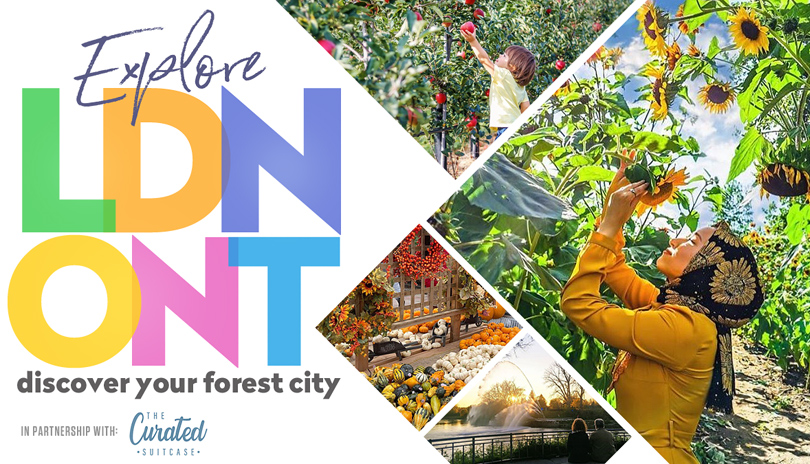 Warm days and crisp, cool evenings, a colourful changing landscape, cozy sweaters and hot apple cider… oh yes, I'm ready for all the things I love about Fall. London is perfectly positioned to experience the best of the harvest season - surrounded by farmland, an abundance of hiking trails to explore as they're awash in reds, oranges and yellow hues, and a city full of market offerings and autumn flavours.
Autumn is my jam! This week, we'll explore some of the best places to experience this season - oh, and where you can actually find jam too.
A Fall-some Saturday
This itinerary is for anyone ready to embrace the best of fall flavours and fun!
Morning
Start your day with a stroll along the Thames Valley Parkway. Enjoy the river and scenic park lands as you head into downtown, ending by Museum London. As you walk toward Dundas St., pause at the lily pond below the museum and see what aquatic wildlife you can spot.
Next, head up the street to the outdoor farmers' market at the Covent Garden Market. Currently operating Saturday's from 9am-1pm on the grounds out front of the Market, here you can shop from an array of vendors. Take home baked goods, seasonal preserves or a floral bouquet for your harvest table.
Afternoon
Head East to the outskirts of the city to family-owned and operated Heeman's. Go hungry so you can take advantage of Food Trucks on the Farm Weekends (subject to seasonal availability). Grab lunch, then indulge your inner influencer with an Insta-worthy picture in front of the pumpkin wall! Purchase a porch pack - everything you'll need to transform your porch into autumnal heaven. And when you're ready to leave, stop by the Berry Beanery for a seasonal drink and perhaps purchase some hard-cider to enjoy later.
Yes, pumpkins are a staple in harvest dishes and decor, but don't forget about apples! Travel a short distance to Thorndale and visit Apple Land Station. Here you can walk off your lunch by picking your own apples in the orchard, pick pumpkins from the patch, and if you've got kids in tow, they'll enjoy a ride on the Apple Land Train. Those young and young at heart will enjoy seeing the farm animals and exploring a re-imagined Corn Walk.
More to Explore
As one fall-filled day is never enough, rest assured there are plenty more places to visit. Just because summer is coming to an end doesn't mean the fun is over at Kusterman's Family Farm. Their Fall Festival is on now - pick your own sunflowers in the sunflower field, navigate the corn maze and bring the kids to try out the corn cannons. And because you can never have too many pumpkins (am I right?), get your October harvest haul at another Insta-worthy urban locale - Phillips' Farm. Can you guess the weight of their huge pumpkin?
As we say farewell to the summer sun and make way for the wonders of a new season, so too must we say so long to this Explore LDNONT series. It's been a pleasure sharing my love of this city with you and helping showcase the incredible spaces, businesses and experiences we're lucky to have right here at home.
I hope you've taken the opportunity to experience the city as a local tourist. As this summer was one spent closer to home, I hope you accepted my challenge to (re)discover the gems we have right here - showing some love to your favourite hangouts and also expanding your typical day-to-day to explore new neighbourhoods and activities.
Thanks for journeying along with me. Even when we can travel further away, let's always remember that there's lots to explore here in London, Ontario.
Nicole
Don't forget to practice these safety tips: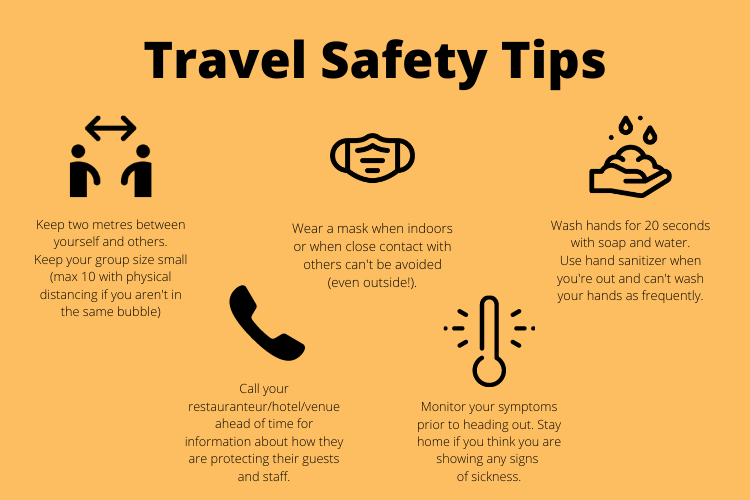 The Curated Suitcase specializes in custom itinerary creation and contributes annually to activities of social impact inspired by our client's travel experiences. Our mission is to assist clients in traveling to new destinations and returning to beloved places, helping them to approach their journey as a traveler not just a tourist, and seek authentic experiences where they can learn about the people, culture, history and wonders of the places they visit.
Travel has the ability to open your eyes, challenge your perceptions and beliefs, educate, and inspire. It provides experiences that take your breath away, and ones that motivate you to stand up for something and make your voice heard. Travel can and should change you. If we seek to understand the world, through experiencing the world, then we are poised to change the world.

READ MORE IN THIS SERIES:
Fall Event Favourites in London, Ontario
A Paw-fect Day in London, Ontario