Admission to the Opening Ceremony and all sport competitions will be open to the public and free of charge.
---
(London, ON) – With just over a month until the province's top youth athletes descend on London for the 2018 Ontario Summer Games, the Host Organizing Committee has announced details for the Opening Ceremony, tickets, and event schedules.
Kicking off the Games on Thursday, August 2nd at TD Stadium will be Ontario's own and JUNO nominated Scott Helman, with support from fellow JUNO nominee Courage My Love.
Doors for the Opening Ceremony will open at 5:30pm with a start time of 6:30pm. Spectators will be entertained by Jeff, Rachel, and Backstage Ben from Virgin Radio as the official emcees for the show. Admission to the Opening Ceremony and all sport competitions over the Games weekend will be free of charge, with no tickets being required.
"Enhancing the athlete experience has always been our primary consideration in planning these Games," said Dave De Kelver, General Manager of the London 2018 Ontario Summer Games. "We have a great weekend planned, starting with the Opening Ceremony featuring Scott Helman and Courage My Love. We are also excited to share that thanks to the generous support of our sponsors, admission to the Opening Ceremony and all sport competitions will be at no cost. We are grateful to our sponsors for making this possible and further enhancing the athlete experience with stands full of family, friends, and community supporters.
Fans looking to watch a particular sport now know where and on what day their sport will be played as the daily sport schedules were also announced. This schedule, along with the organization sponsoring free admission for each sport, can be found on the Games website and social media accounts.
More detailed information on each sport competition including parking, and competition times will be announced shortly at www.london2018.ca/sports. For the most up to date information on the Games, please continue to visit our website at www.london2018.ca, and social media accounts @OSGlondon2018.
---

About The London 2018 Ontario Summer Games
From Thursday, August 2nd to Sunday, August 5th, over 3500 of the province's top youth athletes, coaches, officials, and fans will converge in London to watch and compete in the London 2018 Ontario Summer Games. Additional details on the Games including venue details can be found at www.london2018.ca, and on our social media accounts, @OSGlondon2018.
Facebook: London 2018 Ontario Summer Games
Twitter: @OSGlondon2018
Instagram: @OSGlondon2018
#OSG2018
#GetYourGameON

---

About Games Ontario
The Ontario Summer Games is supported by the Ontario Government, through its Games Ontario program. This program delivers or supports multi-sport events, including the Ontario Winter and Summer Games for youth, the Ontario 55+ Summer and Winter Games and the Ontario Parasport Games.

---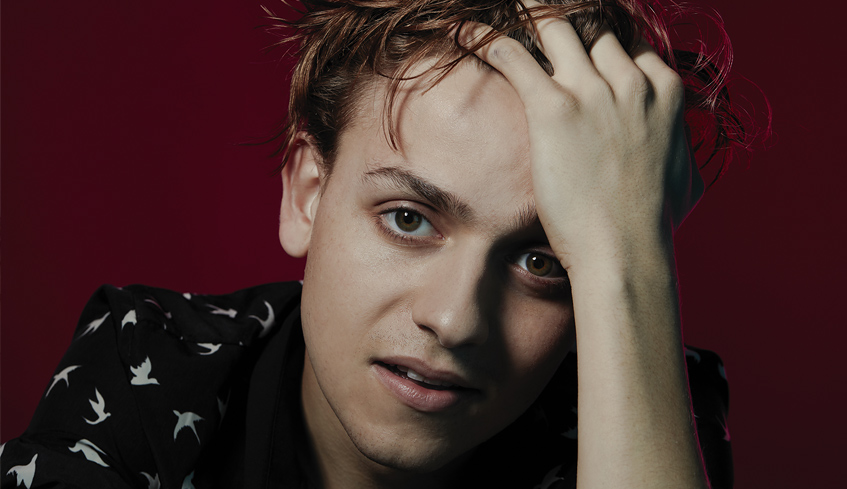 About Scott Helman
In 2014, Scott Helman released the song "Bungalow" as the first single from his debut EP Augusta. The track introduced a fresh new voice to the musical landscape and his versatility led to tours across Canada, playing with the likes of Tegan and Sara, Shawn Mendes and Matthew Good. Opening for Walk Off The Earth on extensive tours of the U.S. and Europe, Scott stood alone on stage and, night after night, won over skeptical audiences and began building an international fan base. In January 2016, he topped the Teen Vogue list of voices to look out for that year over the likes of Melanie Martinez and Elle King. By the time Scott went back in to the studio to begin work on Hotel de Ville he had been nominated for multiple 2015 MuchMusic Video Awards and 2016 Juno awards and performed to massive national TV audiences on both award shows. "Bungalow" was certified platinum in Canada and he rang in 2017 with a raucous tribute to Leonard Cohen, performing "Bird On A Wire" in Cohen's hometown of Montreal in front of 50,000 people and broadcast live on CBC TV.

---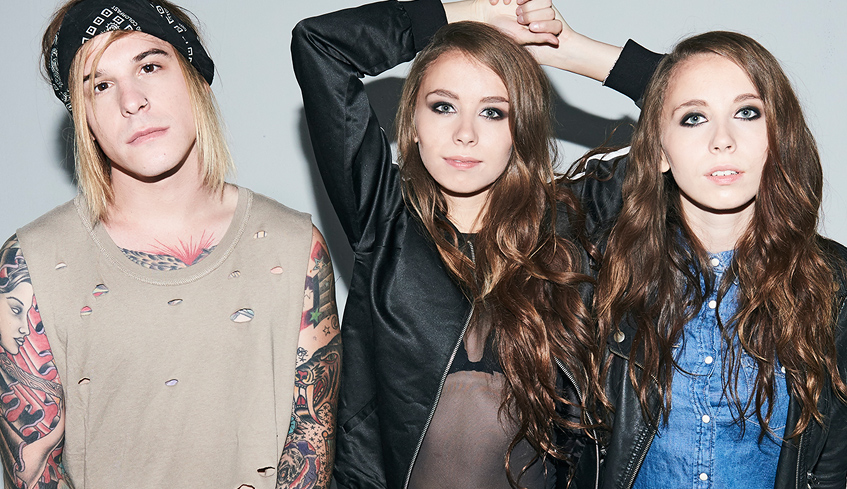 About Courage My Love
We are all built for change and evolution, and Kitchener, Canada's Courage My Love is no exception. These Warped Tour warriors have advanced their sound from feverish guitar-bass-drum pugilism to something more complex, dynamic and striking for their debut InVogue/Warner Music Canada album, Synesthesia. Fans will notice within the very first few bars of "Stereo," Courage My Love's incredibly contagious first single, a sumptuous synth hook indicating that twin sisters Mercedes (singer, guitarist) and Phoenix (drums, synth, programming, vocals) Arn-Horn and bass player Brandon Lockwood are pursuing more sophisticated sonics.