100 Kellogg Lane is where excitement and culture meet. Join a tour of this remarkable destination in London.
Originally a factory for Kellogg's Canada, this local landmark has been transformed into a million-square foot tourist attraction. 100 Kellogg Lane reimagines this massive industrial space with a visionary plan inspired by the site's rustic and authentic roots. 
Attendees who participate in this tour will see first-hand the many experiences 100 Kellogg Lane offers, including: 
The Factory: Canada's largest indoor family entertainment centre featuring zip lines, a trampoline park, a massive arcade, and virtual realty zone. 
Powerhouse Brewery: a neighbourhood craft brewery carrying on the legacy of London's strong manufacturing roots, infused with a little modern power-up.
Artisan Markets: a series of seasonal markets featuring handcrafted foods, local crafters, artists, business owners, and young entrepreneurs. 
Paradigm Spirits Co.: a destination distillery producing spirits using many of the same ingredients used in cereal production that are grown and harvested within our region.
Attendees will also have the chance to learn about another exciting addition to this historic site coming soon – the Hard Rock Hotel London.
 
---
Date:

Monday, August 21, 2023


Time:

3:30 pm - 4:45 pm
---


The Merry Market welcomes thousands of visitors to a magical and festive outdoor winter market at 100 Kellogg Lane.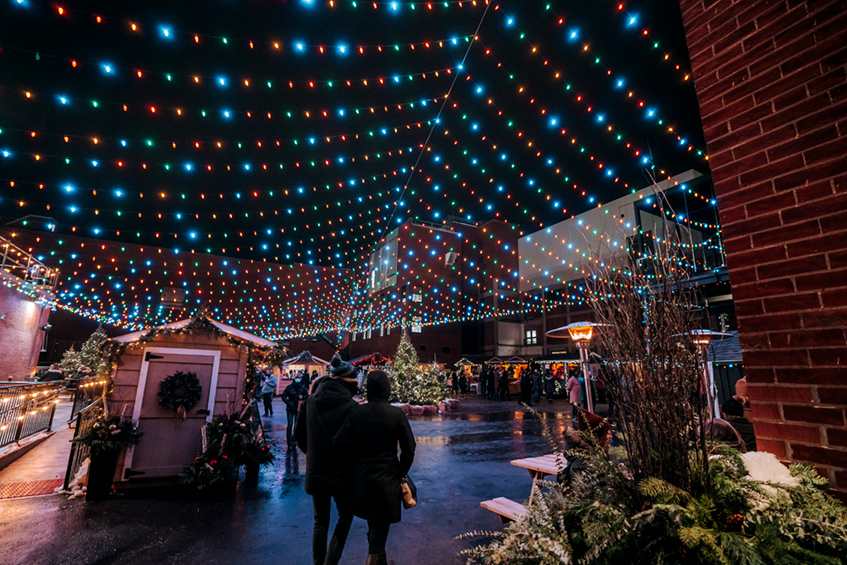 The Club House at the Factory is a state-of-the-art indoor sport and dining lounge featuring an innovative golf simulator transporting you to more than 30 of the world's most iconic golf courses.