A message from Tourism London to our local businesses:
(please refer to this page as we will continue to update it as we receive more information)

As we navigate through this difficult time, please know that Tourism London is here to support your business in any way that we can. We are working diligently to stay up to date with current information on the Tourism Industry.
Here are some links that may be helpful regarding the most up-to-date information regarding the Coronavirus (COVID-19):

City of London
Learn about the City of London COVID-19 Updates here:
LEARN MORE: CITY OF LONDON COVID-19 UPDATES

Middlesex London Health Unit
Learn about the most recent updates regarding COVID-19 from the Middlesex London Health Unit here:
LEARN MORE: MIDDLESEX LONDON HEALTH UNIT COVID-19 UPDATES


Ontario Ministry of Health
Learn how the Ministry of Health is helping to keep Ontarians safe during the Novel Coronavirus outbreak. Find out how to protect yourself and how to recognize symptoms:
LEARN MORE: ONTARIO MINISTRY OF HEALTH RECOGNIZING COVID-19 SYMPTOMS

Resources to prevent COVID-19 in the workplace
Find sector-specific guidelines and posters to help protect workers, customers and the general public from coronavirus (COVID-19) in Ontario, visit:
LEARN MORE: ONTARIO MINISTRY OF HEALTH PREVENT COVID-19 IN WORKPLACE





Health Canada
For more information regarding Canada's response to the Coronavirus (COVID-19) including economic and financial support, travel advisories, prevention and risks and more visit:
LEARN MORE: HEALTH CANADA RESPONSE TO COVID-19



Large Employer Emergency Financing Facility (LEEFF)

This aims to provide bridge financing to large employers where conventional financing options can be demonstrated as insufficient. Additional information about this program is expected in the near future. Please consult the press release for the broad strokes of the program.
LEARN MORE: LARGE EMPLOYER EMERGENCY FINANCING FACILITY

Additional resources for small and medium sized businesses:
LEARN MORE: SMALL AND MEDIUM BUSINESS

Support for entrepreneurs impacted by the coronavirus COVID-19 here:
LEARN MORE: ENTREPRENEURS IMPACTED BY COVID-19

Business continuity plan and templates for entrepreneurs here:
LEARN MORE: BUSINESS PLAN AND TEMPLATES FOR ENTREPRENEURS

Service Canada offices are changing how you can access their services. Find out more here:
LEARN MORE: ACCESS SERVICES AT SERVICE CANADA
Tourism Organizations:
Learn about more information from our Regional, Provincial and Federal Tourism Organizations below.


Southwestern Ontario Tourism Corporation
LEARN MORE: SWOTC TOURISM ORGANIZATION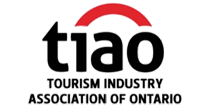 Tourism Industry Association of Ontario

Tourism Industry Association of Canada
LEARN MORE: TIAC INDUSTRY

TIAC's Twitter feed has up-to-date messages on the pandemic and the impact on the tourism sector, in both English and French:
LEARN MORE: TIAC TWITTER FEED FOR UP TO DATE INFORMATION

TIAC also offers a newsletter that partners can sign up for updates regarding COVID-19 and to "stay in the loop to know what TIAC is doing on [their] behalf":
LEARN MORE: JOIN TIAC NEWSLETTER FOR COVID-19 UPDATES


Destination Canada
LEARN MORE: DESTINATION CANADA SUPPORTING BUSINESSES

Stop the Spread Business Information Line Now Open
Toll-free 1-888-444-3659
This toll-free line is to provide support to Ontario businesses who have questions about the province's recent emergency order to close at-risk workplaces following recommendations by Ontario's Chief Medical Officer of Health due to COVID-19.

As we continue to learn about the rapid changes to businesses in London during this difficult time, please feel free to share updates from your business with us at tourinfo@londontourism.ca or by tagging us on Facebook or Twitter.

Stay tuned as Tourism London will be compiling a list of businesses currently in operation. We will be setting up a form shortly for you to register and submit your business and any special messaging you would like the public to know regarding your current operations. A link will be provided shortly.

Be safe,
Tourism London