---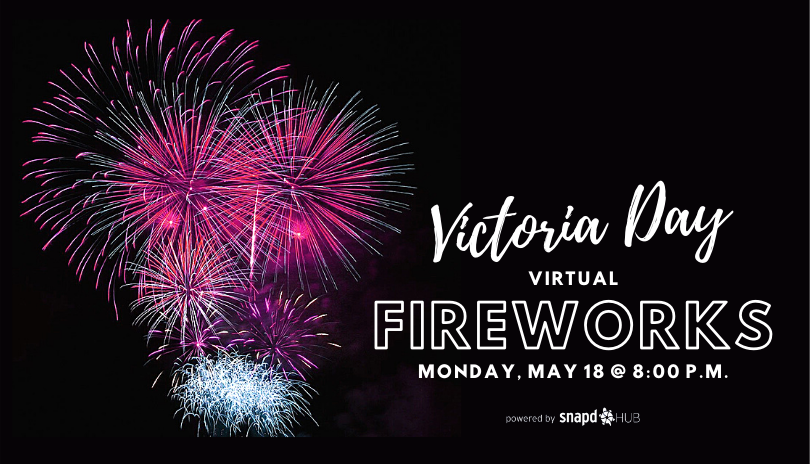 WHILE WE'RE APART, LET'S CELEBRATE TOGETHER
---
Gather your household (pets and all), prepare some beverages and snacks and find a comfy spot to enjoy a virtual fireworks show this Victoria Day holiday. You can be cozy on your couch, seated on your balcony or outside enjoying a backyard fire.
The show officially begins at 8:00 p.m. on Monday, May 18, 2020 and is free for all to view – you just need the app! Details are below outlining how it all works.
Join us this weekend as we celebrate the holiday "virtually" together.
HOW IT WORKS
---
Follow these steps to access the virtual fireworks:
Download the free Snapd Hub app
Create an account
Select AR (logo) from menu to open library to access fireworks
Follow the prompts and enjoy the show!
Be sure to download the app early and test it out so that you know it's ready to go on Monday night.

Download the app on the App Store.
Download the app on Google Play.
For more information, visit https://snapd.com/VictoriaDay/