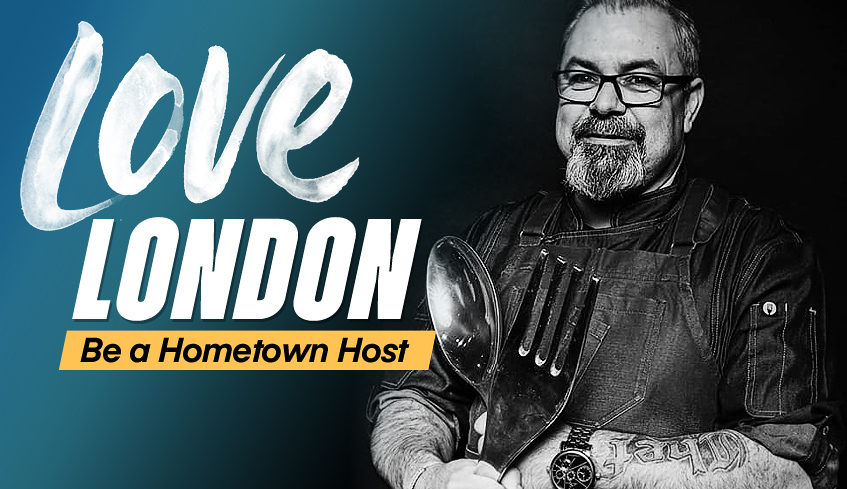 Four Points by Sheraton: Executive Chef Mike Pitre

Creativity, flair and passion are all hallmarks of a great chef and although they have been severely tested by the restrictions of the current pandemic, our local chefs are excited for the prospect of welcoming groups back to London when it's safe to do so.
As part of our Hometown Hosts series, we are looking at different segments of the meeting industry in the hope that you will bring the organizations that you belong to back to London and help aid in our city's economic recovery.
But before we can meet and share a meal again, rest assured that local chefs have many protocols in place—from the kitchen to service delivery—to ensure a safe and delicious experience. Corporate Executive Chef Mike Pitre at Four Points by Sheraton London had some experience with groups last summer when restrictions were eased and hosted a group that split its attendees into smaller numbers in different rooms for meals.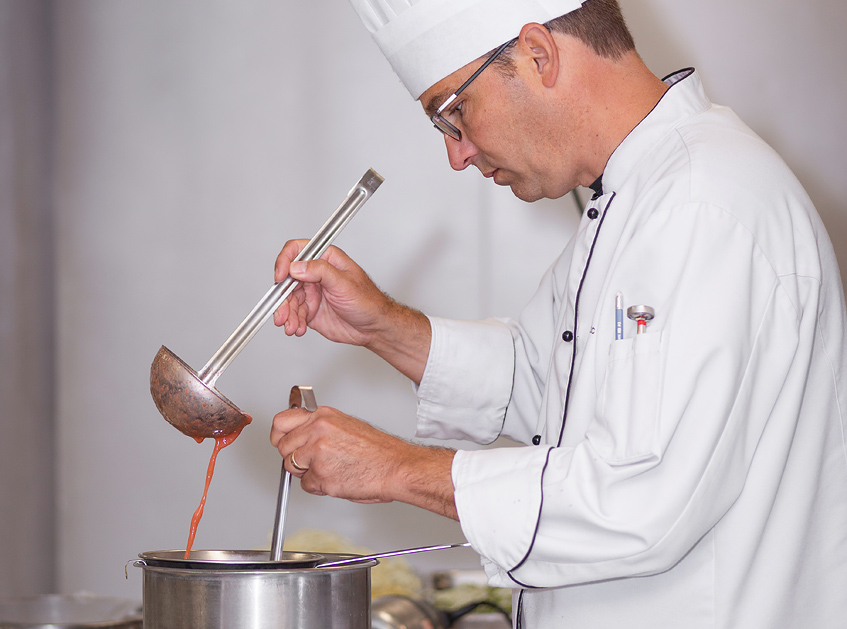 RBC Place London: Chef David Van Eldik

Over at RBC Place London, Chef David Van Eldik says more communication with clients will be part of any meal planning in the future. "We are doing our best with socially distanced meals and experimenting with different take-out styles of delivery for groups."
Corporate Executive Chef Pitre says "I see more movement towards a combination plate, let's say a hors d'oeuvre plate with four different options or a beef and chicken combination for lunch or dinner. I think that when buffets come back it will be a manned station with plexiglass guards in place. Guests will point to what they want and it will be served to you. It's more labour intensive, but it will prove to our guests that we are taking safety precautions to heart and ease any apprehensions that they may have about meeting again."

---

Managing Kitchen Routines, Staff & Supply
Chefs have also had to manage supplies, their staff and kitchen routines in response to the pandemic, and as Executive Chef Nick Gucanin-Gazibaric at Best Western Plus Lamplighter Inn & Conference Centre sees it, the typical creative dance with kitchen staff needed a radical overhaul.
"We've had to reorganize our work stations, how we work together and how we store items in the kitchen and refrigerators. It was tricky in the beginning as you have to retrain yourself in all of your basic operations—for example we can only have one person in the fridge at a time, we must stay six feet away from each other and wear PPE." As well as managing kitchen routines and staff, city chefs have also had to strategize their weekly food orders.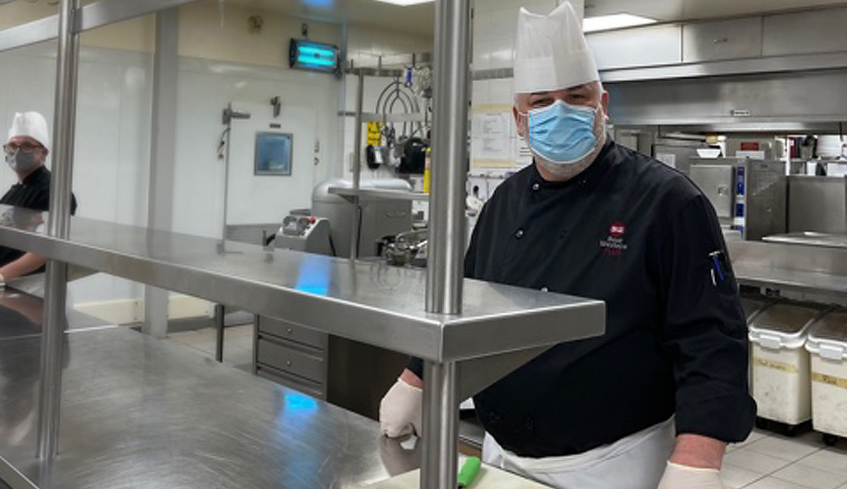 Best Western Plus Lamplighter Inn & Conference Centre: Executive Chef Nick Gucanin-Gazibaric

It's hard to manage supply when you don't really have an idea of how many people you will have to feed,

says Patrick Tuck, Executive Chef at the Delta London Armouries Hotel. "A large foodservice company isn't really going to want to do a $500 order. I've reached out to smaller local vendors from the Covent Garden Market in London for some of my produce and other products. I will continue to support them when things go back to normal. They've helped me out and there's a loyalty there now and they realize that they can compete with larger foodservice corporations. And let's face it, people are rooting for local businesses, they realize how much it means to support local." Executive Chef Nick Gucanin-Gazibaric says there are many hotels in the city that utilize fresh meats from nearby Norwich and Tillsonburg, while Corporate Executive Chef Mike Pitre likes to feature fresh local lake fish including perch, pickerel and trout from St. Thomas, Ontario.

In addition to local foodstuffs, it's the human factor that weighs heavily on the chefs used to bustling lively kitchens and a sense of purpose. "I'm really looking forward to getting my team back," says Chef Tuck.

I honest to god miss my staff. Some of them have moved on to other work, but when the time is right, I will hopefully be able to hire some of them back.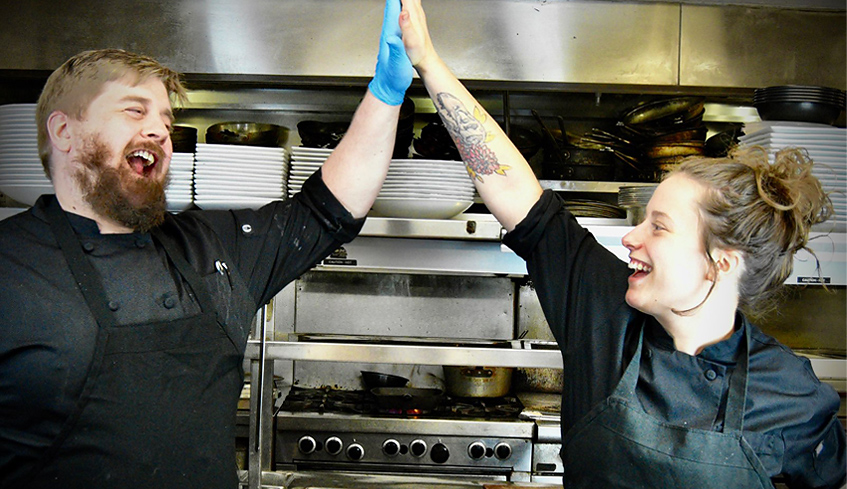 Delta London Armouries: Chef Patrick Tuck (pictured with Pastry Chef Chloe Gawne)

And that's where you, as a Hometown Host, can ideally help out. Think about the local, provincial or national organizations you belong to. Make the case for a meeting in London—which Chef Pitre is hoping to do. "Since we had to cancel the National Convention for the Canadian Culinary Federation, [of which he is a current member and former executive] we are in talks to bring a regional convention here to London, hopefully this Fall."
No matter when you come to London, you can be sure of a delicious—and safe—food experience when you do.

---
READ MORE IN THIS SERIES
Venues for great group experiences in London, ON
Renaissance and Renewal at 100 Kellogg Lane