Something magical is in the works this holiday season downtown!
With new events including a festive outdoor market, free horse and carriage rides, a free carousel on Dundas Place, and timeless favourites like Lighting of the Lights, New Year's Eve in the Park and outdoor skating in Victoria Park, there's something for everyone to enjoy in the heart of downtown this December. The best part? All these events and activities are free to attend!
---

What's going on in victoria park?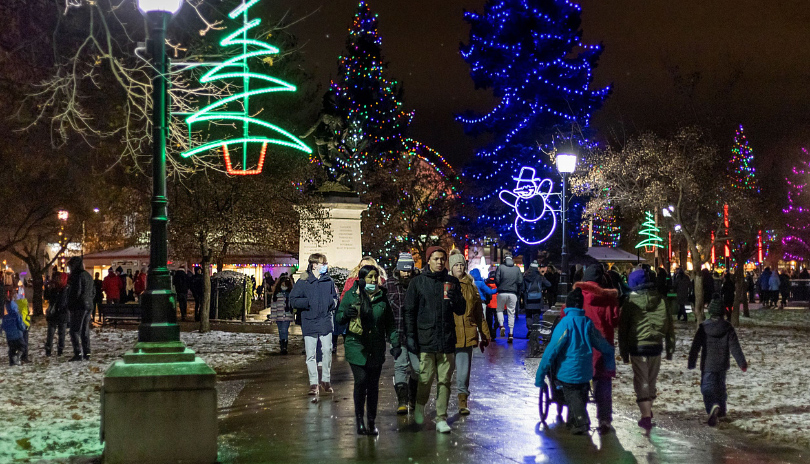 Lighting of the lights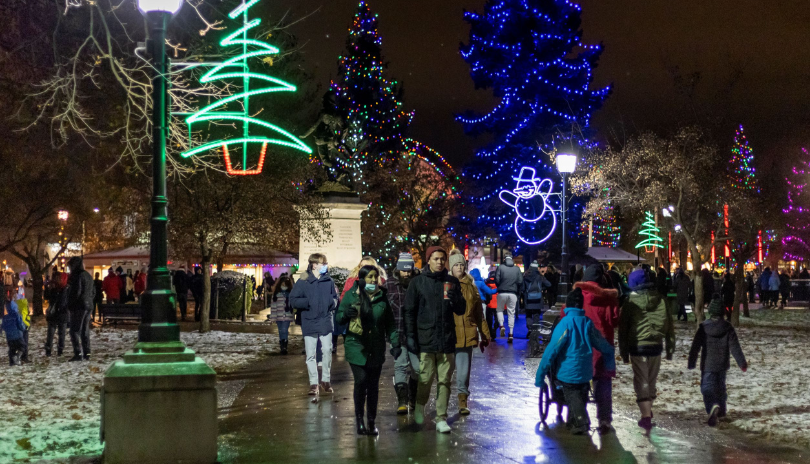 The holiday season kicks off with the annual Lighting of the Lights in Victoria Park on Friday, December 2 at 6:15 p.m. The park will transform into a winter wonderland with the countdown to the spectacular illumination of 75,000 coloured lights, an array of holiday displays, and live music.
Santa's Mailbox will be on-site for all the children who need to mail their wish list to the North Pole.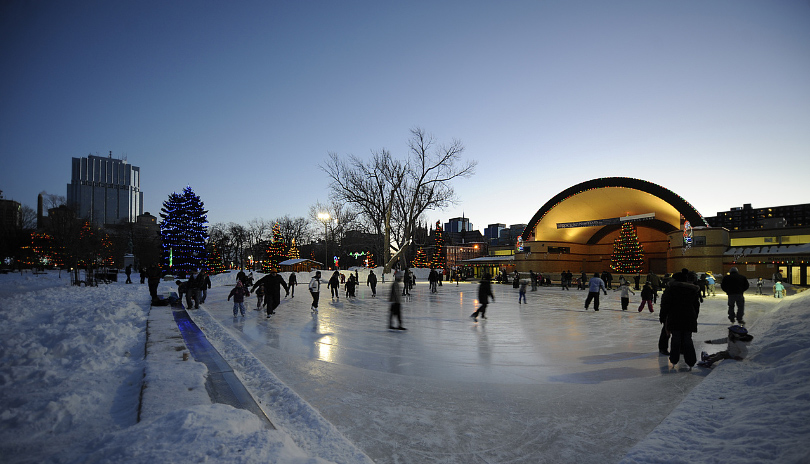 Ice Skating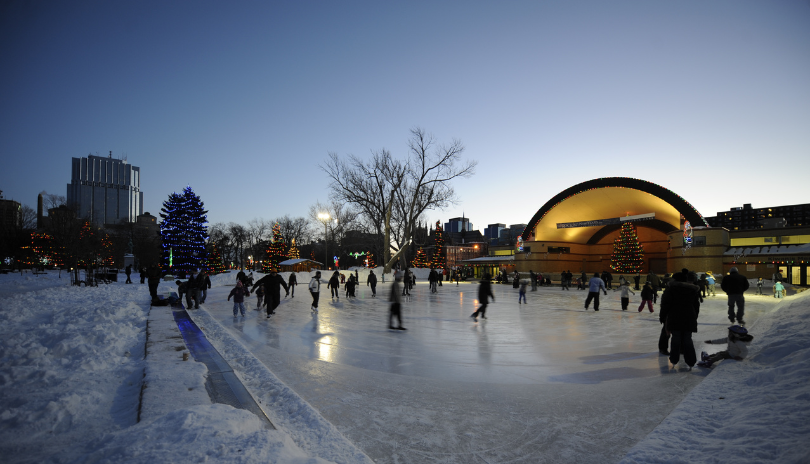 Starting Friday, December 9, the skating rink in Victoria Park will be open daily from 10 a.m. to 10 p.m., weather permitting. The Kiwanis Memorial Bandshell concession will be open Monday to Friday from 5 p.m. to 10 p.m. and Saturday to Sunday from noon to 10 p.m. Skate rentals will be available at the Kiwanis Memorial Bandshell concession for $7.00 per person.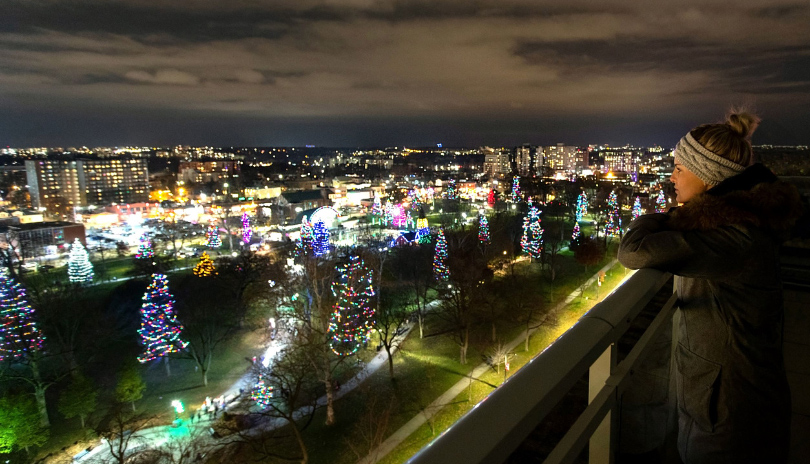 City Hall Observation Deck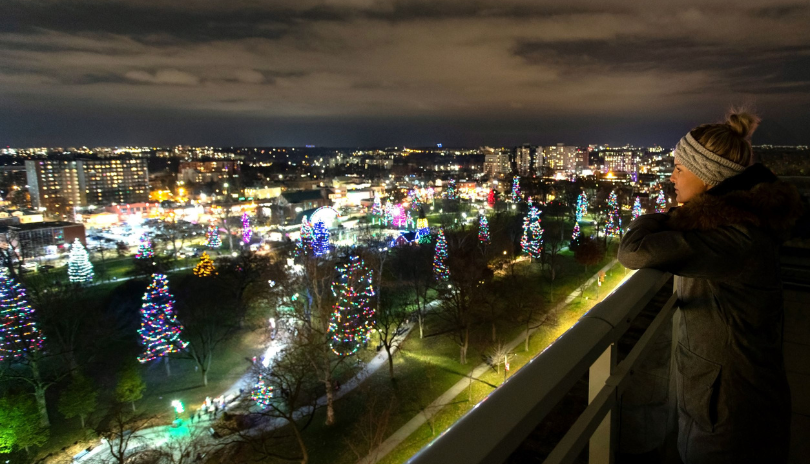 Take in the scenic views of Victoria Park from the City Hall observation deck, which will be open to the public on the following dates and times:
• Friday, December 2 to Sunday, December 4 from 7 to 11pm
• Thursday, December 8 to Sunday, December 11 from 7 to 11pm
• Thursday, December 15 to Sunday, December 18 from 7 to 11pm
• Thursday, December 22 to Friday, December 23 from 7 to 11pm
• Thursday, December 29 to Friday, December 30 from 7 to 11 pm
Family Portrait Selfie Spot
A giant, accessible, Downtown for the Holidays 10' x 8' picture frame offers people the opportunity to take photos with picturesque Victoria Park in the background. The Selfie Spot is available from Friday, December 2 to Sunday, January 1 and is located at the Victoria Park gates near Richmond Street and Central Avenue.

---
what's going on at the covent garden market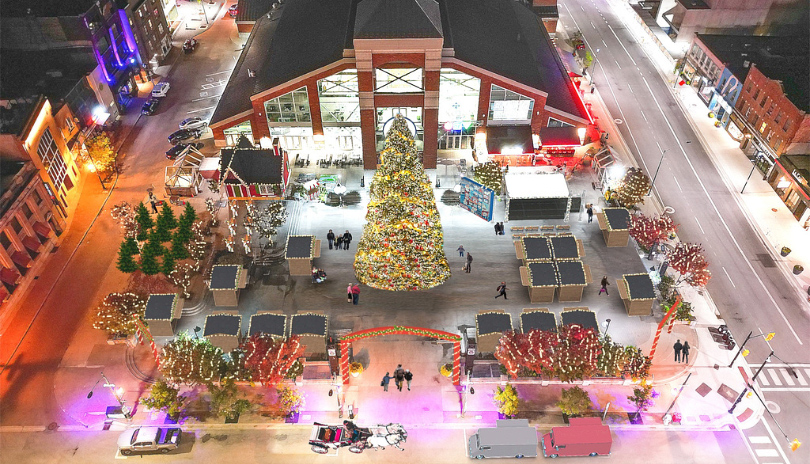 Holly Jolly Holiday Market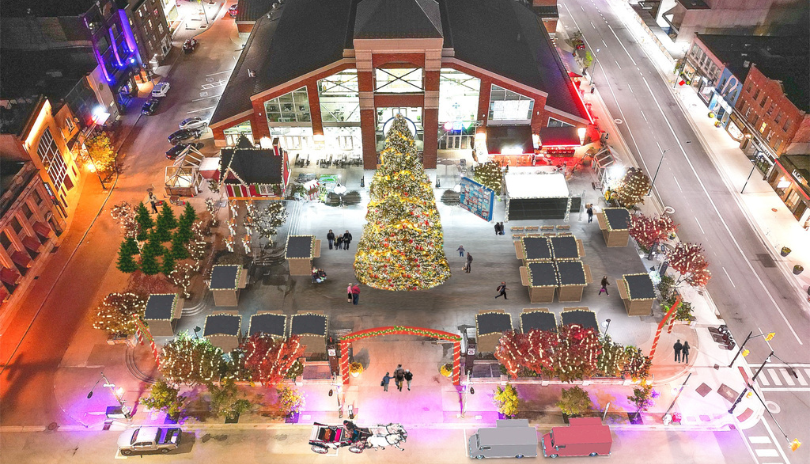 After you experience the lights in Victoria Park, stroll down to the Holly Jolly Holiday Market at Covent Garden Market for a new, free outdoor market that begins December 2. You'll have the chance to snap a picture with Old Saint Nick at Santa's House, enjoy music and activities for the entire family, and shop for that perfect holiday gift with an assortment of vendors selling art, crafts, clothing and handmade goods.
At the centre of the new market is a giant holiday tree where you can capture the perfect holiday selfie. Need to warm up? The Market's got you covered with fire pits, free hot chocolate and a licensed holiday cocktail garden to top it all off!

Horse and Carriage Rides
You'll have the chance to enjoy free horse and carriage rides. Snuggle up on the carriage and enjoy the decorations and lights downtown as you travel to Victoria Park and back. Rides are available every Thursday and Sunday (between 1 p.m. to 5 p.m.) boarding from Talbot Street outside Covent Garden Market.
Photos with Santa's Reindeer
From Dasher to Dancer and Comet to Vixen, all of Santa's reindeer will be visiting the Market on Saturday, December 17 and Sunday December 18 from 1 p.m. to 4 p.m.
Pictures with Santa
Ho ho ho, Santa is back! Enjoy a magical visit with Santa and capture your memories with professional keepsake photos.
Santa's House is open:
Monday to Friday: 5:30pm - 8:30pm
Saturday: 1pm - 4pm
Sunday: 5:30pm - 8:30pm
Book your photo with Santa here.
---

what else is going on downtown?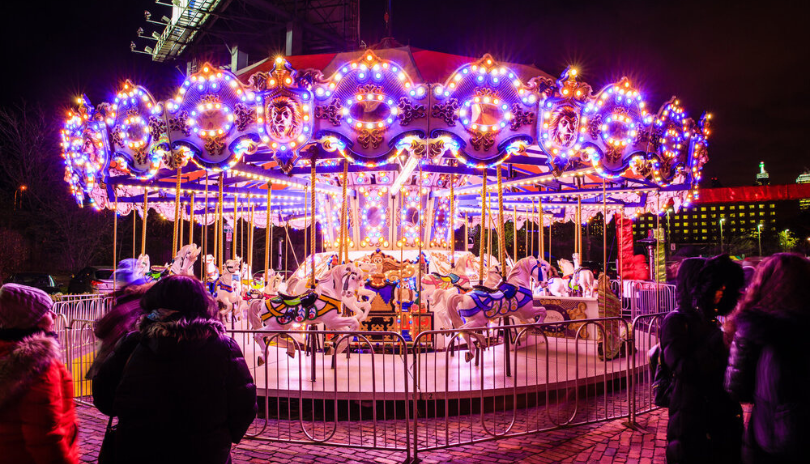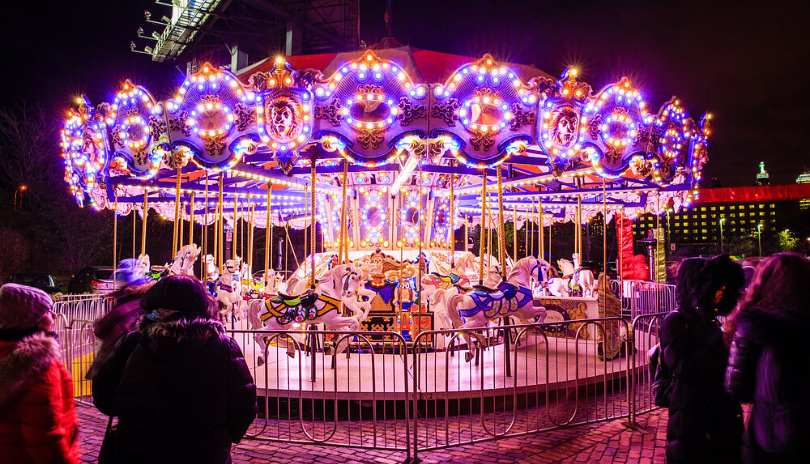 Holiday Shopping and Dining
There are so many places to see and explore downtown for your holiday shopping. Have a look at the Downtown London business directory!
Holiday Window Display Walk
Dozens of downtown businesses will be decorating their windows with festive holiday displays. Vote for your favourite displays from December 2 to December 17 by visiting and scanning the QR code in participating businesses' windows.
Magical Carousel
Don't miss this opportunity to ride, a free festive carousel located on Dundas Place near Market Lane outside Fanshawe College. The carousel will be available on Friday, December 9 from 12 noon to 9 p.m., and again on Saturday, December 10 from 12 noon to 9 p.m.
Mistletoe Lane Selfie Spot
Spageddy Eddy's popular graffiti alley is getting a festive makeover and transforming into Mistletoe Lane with over 200 mistletoe hung among the romantic overhead nighttime lighting. Visit and take photos in the alley on Richmond Street just north of Dundas Street.
Music & Art Crawl
Over 50 free music performances and art displays are taking place in businesses across the downtown core. View the Music & Art Crawl Schedule.
---

what's going on for new year's eve?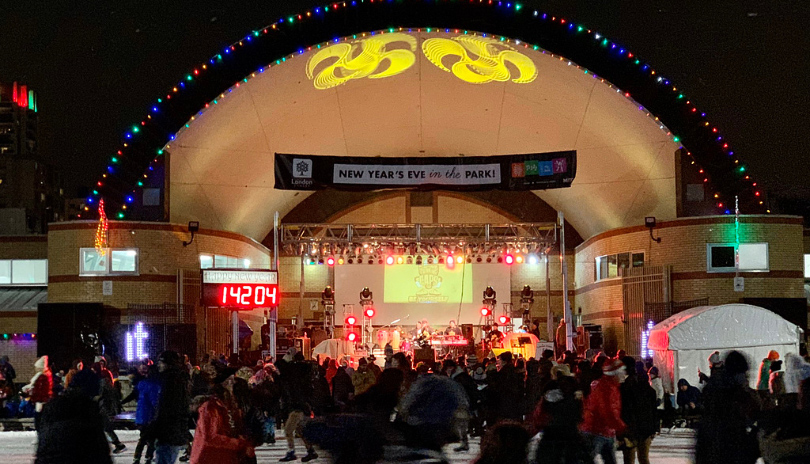 New Year's Eve in the Park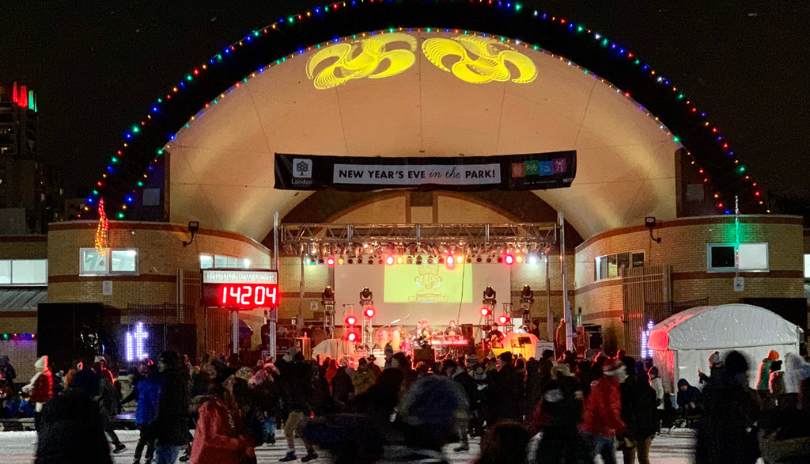 As the holiday season winds down at the end of the month, one last celebration is being planned as New Year's Eve in the Park returns on December 31 after a two-year hiatus. Victoria Park will come alive with fireworks, free outdoor skating, live music, and entertainment. Visitors can enjoy hot chocolate and take in the holiday lights in Victoria Park to celebrate the New Year.
The celebration takes place Saturday, December 31, from 7 p.m. to midnight, with fireworks at 9 p.m. and midnight.
With so much to do, it will definitely be a December to remember in downtown London. Make this winter special, and experience everything that London has to offer with downtown for the holidays.