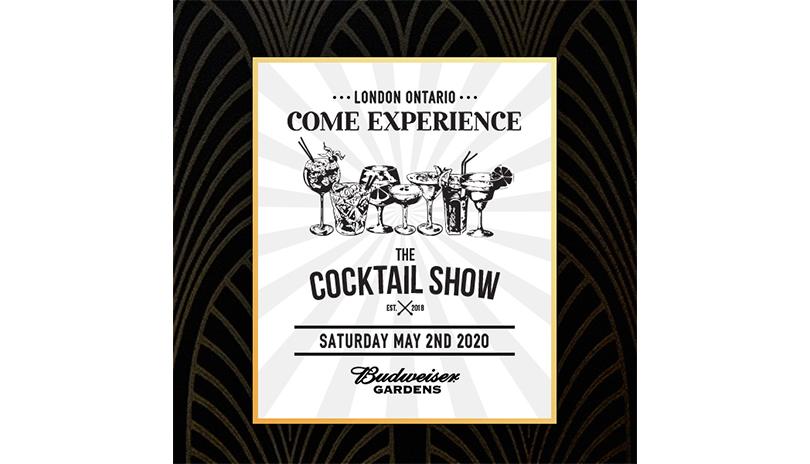 THE COCKTAIL SHOW PRESENTED BY 103.1 FRESH RADIO
SATURDAY, MAY 2 FROM 3PM-11PM
AT BUDWEISER GARDENS
TICKETS ARE ON SALE NOW! Tickets are available online at www.budweisergardens.com, by phone at 1-866-455-2849 and in person at the Courtesy Ford Box Office at Budweiser Gardens

Ticket Price (Includes HST): Advance tickets $15
Tickets increase to $20 on the day of the event (Plus Service Charges)
On Saturday, May 2nd, 2020 from 3:00pm – 11:00pm join us in the heart of Downtown London for the ultimate cocktail experience when The Cocktail Show presented by 103.1 Fresh Radio returns to Budweiser Gardens for the 3rd year! The Cocktail Show is a cultural demonstration of one of the oldest art forms: Mixology.
Attendees will have drinks prepared by mixologists and will have the opportunity to discuss different cocktail varieties with brand ambassadors and learn from experts in the field of mixology.

A variety of educational seminars will be held to give patrons the true Cocktail Experience. All seminars will be hosted in the King Club and are included with ticket purchases.
This year's show will include more entertainment than ever including an acoustic performance by Jordan Macdonald, interactive games, and we'll have the perfect backdrop for those Instagram worthy photos!

Don't miss your chance to save by purchasing tickets in advance. Advance tickets are $15 and tickets increase to $20 on the day of the event. Purchase a Squad 4-Pack in advance and save $10.