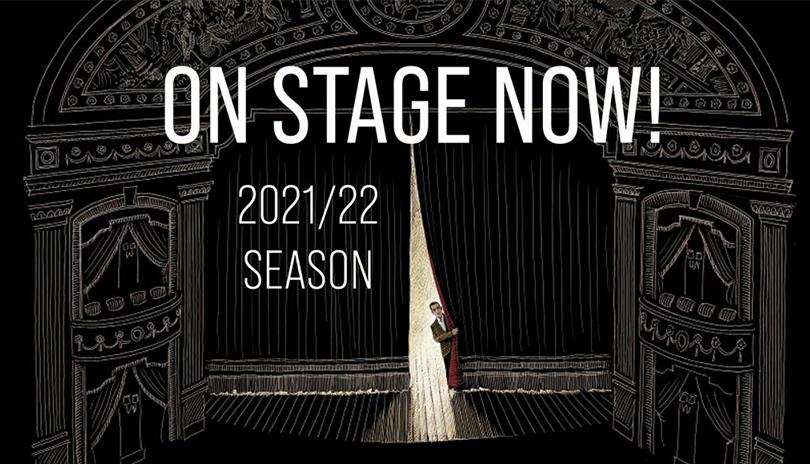 GRAND REOPENING 2021 - 2022
ON STAGE NOW!
In light of the October 2021 provincial announcement regarding capacity increases to 100% for Ontario theatres, the Grand Theatre is thrilled to welcome audiences back for the 2021-22 Season – featuring five plays across two stages.
The resilience of the human spirit, rising through adversity and the emergence of a new world inspires the 2021-22 Season. In March 2020, The Grand Theatre's world was submerged into a shroud of uncertainty, fear and darkness – and, yet, they have kept a flickering flame of hope alight. As our community emerges from the pandemic and enter a new world together, now is the time to shine a new light on the stories and the artists that unite us. That motivate us. And, that ask us to think more deeply and challenge us like never before.
TICKETS ARE ON SALE NOW!

| | |
| --- | --- |
| $50 per ticket | $30 per ticket |
| * for shows on the Spriet Stage | * for shows on the Auburn Stage |

To purchase your tickets, visit grandtheatre.com or phone the box office: (519) 672-8800
*Plus HST & CIF. Pricing applies to any single seat, subject to availability. Package pricing is not available for 2021/2022 season.

Home for the holidays
November 30 - December 24

SPRIET STAGE | This season, one glorious notion rings especially true: there's no place like home for the holidays! An original Grand presentation, Home for the Holidays is much more than your traditional concert experience. This ninety-minute, theatrical celebration features 27 diverse holiday songs, eight extraordinary voices, six world-class musicians …and a partridge in a pear tree!

ROOM
January 11 - 29

SPRIET STAGE | Resilience, imagination, and the power of a mother's love return to the Spriet Stage in Room, written and adapted for the stage by Emma Donoghue. Kidnapped as a teenage girl, Ma has been locked inside a purpose-built room in her captor's garden for seven years. Her five year-old son, Jack, has no concept of the world outside and happily exists inside Room. But for Ma, the time has come to escape and face their biggest challenge: the world outside Room.

rubaboo
february 1-12

AUBURN STAGE | Derived from the Michif word for 'leftovers stew' or 'big pot,' Rubaboo will take audiences on an intimate, moving, and joyous journey – guided by powerhouse, Métis performer, Andrea Menard. An award-winning, singer-songwriter, and actor, Andrea's lyrical voice and masterful storytelling will envelop you into the beauty of Métis culture. Featuring the sounds of drums and guitar, this grand musical feast will include songs of reconciliation, unity, love, frustration and resilience.

controlled damage
february 22 - march 12

SPRIET STAGE | On November 8, 1946, Black Nova Scotian, Viola Desmond walked into the Whites-only section of the Roseland Theatre in New Glasgow, Nova Scotia. Unaware that the theatre was segregated, Viola took a seat on the main floor, instead of in the balcony where Black patrons were expected to sit. She was eventually arrested and dragged from the theatre. In Controlled Damage, award-winning playwright, Andrea Scott illuminates the story of Viola Desmond – a woman who took a stand against racial discrimination, by taking a seat at a theatre.

grow
march 29 - april 20

SPRIET STAGE | GROW is an outrageously fun, big-hearted musical that examines the bonds of sisterhood, community, and the choices we all must make as we grow. Before they are baptized into their faith forever, twin sisters Hannah and Ruth go on Rumspringa – a 'hall pass' for Amish teenagers – to explore the secular world. When stranded in a rough Toronto neighbourhood, the sisters' beliefs are tested as they team up with a down-on-his-luck cannabis dealer to help run his illegal grow-op.