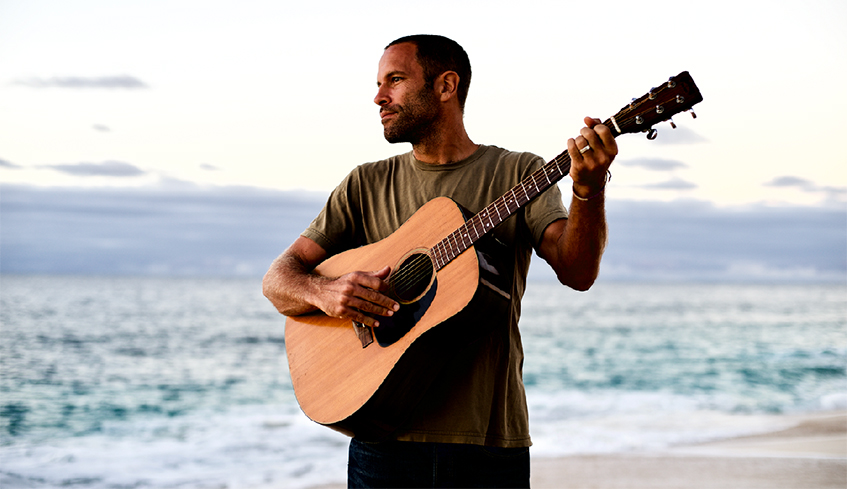 By Whitney South, Best of London. 11.18.19
Start.ca Rocks the Park is back — and ready to party.
On Nov. 18, the Forest City staple announced its first headliners of what will no-doubt be another epic event, taking over Harris Park once again July 15-18.
Thanks to a team-up with both London's Best Rock FM96 and 103.1 Fresh FM, that first night is set to be one of the most eclectic in the festival's 17-year history.
On Wednesday, July 15th, 2020, iconic Jack Johnson will hit the stage alongside Vance Joy and Andy Shauf, with another name on the roster yet to announced.
According to Brad Jones, president of Jones Entertainment Group, it's going to be a day the RTP crew can't help but look forward to.
"What can I say? We're extremely excited for this night," he explained, adding during the programming stages, his team knew they needed a massive name to kick things off right, and Jack is that. "Not only do we have Jack Johnson, but we also have two additional amazing artists, Vance and Andy, with another act coming soon. We can't wait to see what this night brings us and everything else we have in store for 2020. Stay tuned London."
Jack Johnson grew up surfing and playing guitar in Hawaii before releasing seven studio albums and two live albums that have sold over 25 million copies worldwide since 2001. His Brushfire Records label and touring crew have been leaders in the greening of the music industry and his All At Once social action network connects fans with local non-profits at each tour stop. Jack, with his wife Kim, founded the Kokua Hawaii Foundation to support environmental education in Hawaii's schools and communities, as well as the Johnson Ohana Foundation in support environmental, art and music education worldwide.
Introduced to the world via the ukulele-led charm of instant classic Riptide, Vance Joy consolidated on that first impression with further anthems Mess is Mine, Georgia, Fire and the Flood and Straight Into Your Arms.
Those hits all found a home on 2014's debut Dream Your Life Away — which hit No.1 in Australia, No.2 in Canada and the Top 20 in the UK and U.S. Touring saw Vance Joy surface everywhere from singing on American Idol to being handpicked to open Taylor Swift's 1989 Tour worldwide, festivals from Lollapalooza in Chicago and South America, to Coachella, Splendour in the Grass and of course, the AFL Grand Final.
Listeners all over the world connected to Vance Joy's intimate yet anthemic songwriting.
Meanwhile, few artists are storytellers as deft and disarmingly observational as Andy Shauf. The Toronto-based, Saskatchewan-raised musician's songs unfold like short fiction: they're densely layered with colorful characters and a rich emotional depth. HIs 2016 offering, The Party, earned him a spot on the Polaris Music Prize 2016 shortlist and launched the musician to an appearance on The Late Late Show with James Corden as well as glowing accolades from NPR, The Washington Post, The Guardian, and more. His new album, The Neon Skyline is out Friday, Jan. 24.
Start.ca Rocks the Park kicks it all off in partnership with London's Best Rock FM96 and 103.1 Fresh FM on Wednesday, July 15, with Jack Johnson, Vance Joy, Andy Shauf, and more.
Tickets go on sale Friday, Nov. 22 at 10 a.m., and can be purchased in-person at the Centennial Hall Box Office (550 Wellington St.), by phone (519-672-1967) or online at www.rockthepark.ca.
General admission is $69 + tax/sc, while VIP is $140 + tax/sc.
Details regarding the rest of the festival will be coming soon.