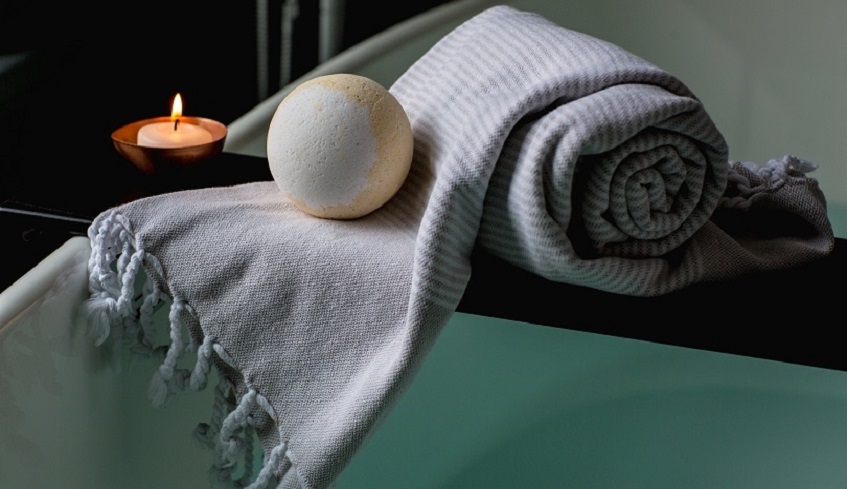 Since none of us can make it to the hair salon, barbershop or spa, this may be the perfect time to pamper yourself and maintain your beauty and wellness routine at home. These healthy tips from local London spas and shops will help to preserve or restore your hair, skin and body.

Body Pain and Fatigue
If you are dealing with pain or stiffness, there are a number of things that are suggested to help. Renaissance Massage Therapy Clinic & Spa, offers Sea Silk organic seaweed based massage oil or a soothing sea kelp soak, which is calming for body aches and inflammation. The soothing sea kelp soak salt eliminates toxins and is able to reduce and prevent muscle cramps. Magnesium Sulfate (one of the components of the pacific sea salt) acts as a mood stabilizer, and is a little "jar of calm" which is great for sleep disorders. If you are interested in purchasing any products or gift cards from Renaissance Massage Therapy Clinic & Spa, call them at 519-850-7160 or email your order to renaissancemassage@bellnet.ca to arrange delivery or pick-up.

Skin Care
Therapists and Stylists at Fayez Spa are offering rejuvenating and relaxing products for both body and mind through contact-free order pick-ups. Explore their online boutique and shop their extensive Canadian Skincare line to help you replenish your skincare, hair, nail and body at home.
London's all natural gem, Purdy Natural believes that our bodies thrive on ingredients grown from Earth. Their all natural products provide you with the best that Mother Nature has to offer for that healthier glow. Locally crafted products are made from scratch with only the highest quality ingredients. They pride themselves in the fact that the first ingredient is always LOVE. Purdy Natural products are perfect for all your self-care needs at home.

HAND AND FOOT CARE
Purdy Natural offers Smooth Move lotions for both your face and body, which are amazing for all skin types. Made with only natural ingredients and their unique blend of essential oils, your skin will be smooth, supple, and soft.
According to Renaissance Massage Therapy Clinic & Spa, hand and nail hygiene has never been more important. By keeping nails trimmed, and cuticles intact, it helps prevent infections, and bacteria from living underneath the nails. Cuticles are very important as they create a barrier to prevent infection. Couleur Caramel's organic cuticle oil combines organic castor oil, sweet almond oil and olive oil to protect and nourish the nails and cuticles. Also, try the Seaflora's wild sea kelp body lotion that combines a blend of seaweed, coconut and apricot helping to hydrate, ease dryness and ease skin irritations.
Don't forget to give your feet some much needed attention with a good soak!. Give your feet a good soak! Keeping feet clean and soaking them regularly reduces problems caused by harmful bacteria and it can ward off fungal infections such as athlete's foot. Make sure you dry your feet thoroughly after washing, especially between your toes. Bacteria and fungi can thrive in a wet environment.
Smoothing skin with lotion can prevent cracking on the heels and edges of your feet. By adding in a gentle scrub, you can help remove loose skin and callus. Wild rockweed exfoliant or oil-free body polish for very callused feet is available at Renaissance Massage Therapy Clinic & Spa. This product can help remove dead skin cells and impurities while detoxifying and revitalizing the skin.

Beauty
Beauty is not simply a matter of DNA! Your daily habits and what you choose to put on your face may have a big impact. Purdy Natural offers a makeup collection made with all natural earthy ingredients.
It is important to nourish your facial skin before applying makeup. Renaissance Massage Therapy & Spa shares their tips on using Seaflora Skincare kit, which includes Wild Seaweed chamois (hand-harvested, sun dried seaweed) that helps with cooling, reduces puffiness, redness and irritation. It is also high in vitamin A, B, D and E, making it great for puffy under-eyes. The kit has all the products you need for a perfect at home facial!
Restore your balance and increase your wellness and happiness by treating yourself today! Gift cards are available for purchase at Purdy Natural, Renaissance Massage Therapy & Spa Clinic and Fayez Spa!

Read Similar Articles
Self Care and Wellness in London, ON: Work it Out!

6 London Ontario Stay-At-Home Date Ideas

London's Unique Natural Areas