New Year, new you? Has the beginning of 2020 motived you to start your workout regime again? Is there a reason these resolutions fell through in 2019? Maybe you just weren't looking in the right places. A new year allows for a fresh start, to put the past in the past and look forward to the future! Contrary to popular belief, healthy New Year resolutions do and can stick and we have just the thing to help you along the way!
So you're not a kinesiology major and you're not quite ready to give up your favourite foods. Why not try fitness classes! We know the hardest part is getting started so encourage friends and family to join you in your new and improved lifestyle – that way, you won't have to go at it alone.
Here is a look into a few great local places to get your fitness on this year:

bpm fitness
Address: 238 Dundas St.
Website: www.bpmfitness.ca
Located Downtown London, BPM Fitness is a HIIT Bootcamp Boutique offering full body boot camps for all fitness levels from beginner, intermediate to expert. This is a great way for all current gym goers to encourage your friends and family who are just getting into their new routines! The routines are designed for your body to get rid of all your unwanted holiday calories by using high intensity burn, build and bike intervals. The best part… this will stimulate your body calories even after your workout! BPM is currently offering your first three workouts free of charge – take advantage of this while it lasts!
BPM Fitness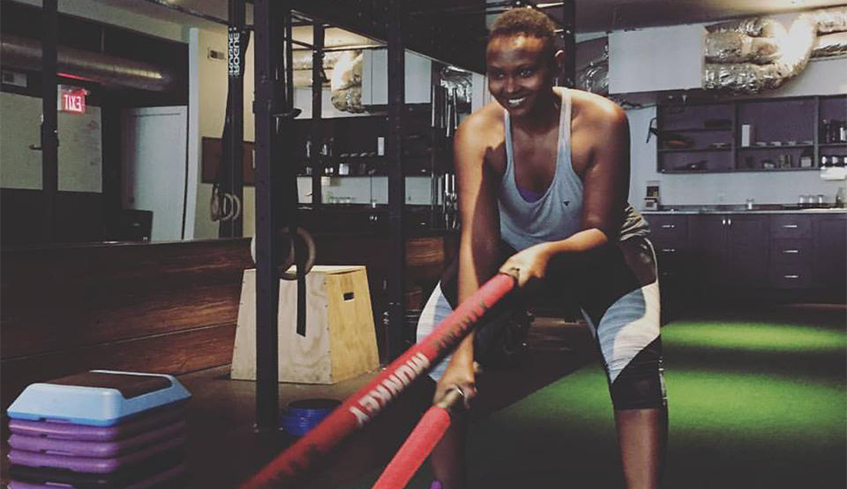 Hi-Ignition Fit Lab
Word on the street is that spin/cycling is the new black and this is exactly what Hi-Ignition Fit Lab specializes in; along with personal training, small group fitness & recovery classes. Located at the corner of Oxford and Richmond this is a perfect location for locals and even out of town tourist! At Hi-Ignition Fit Lab you are able to reserve your spot in a class up to 2 months in advance – perfect for the out of town tourist planning their trip! Choose from their wide range of classes: Ignition Barre, Ignition Circuit, Ignition Cycle, Ignition Yoga, Meta Fit and Joga coming soon! STUDENTS: student discount are available with valid student ID!
Hi-Ignition Fit Lab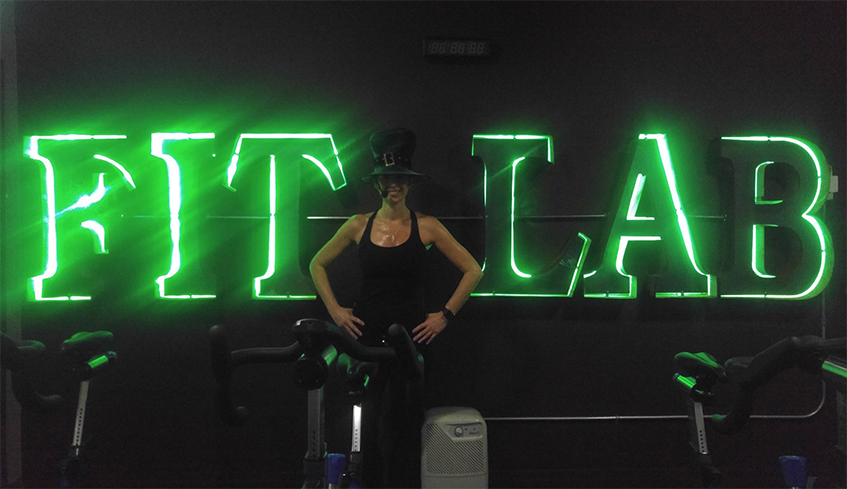 At the Barre & Fitness Studio
Address: 615 Richmond St. Unit D
Website: www.atthebarrelondon.ca

At The Barre Fitness Studio provides pilates, barre, yoga and fitness classes as well as private and semi-private personal training sessions at all fitness levels. Basic Level classes are offered Wednesday evenings - ideal for beginners these classes will be slower paced and will stick to basic exercises but this does not necessarily mean easier. You will still get an extreme workout! This is a great location to bring friends and family to work out together as semi-private lessons are available in groups of 2-3 people. And if eating healthier is also on the list of new year resolutions in 2020, check out their blog post on the most delicious Cauliflower Hashbrown Recipe.
At the Barre & Fitness Studio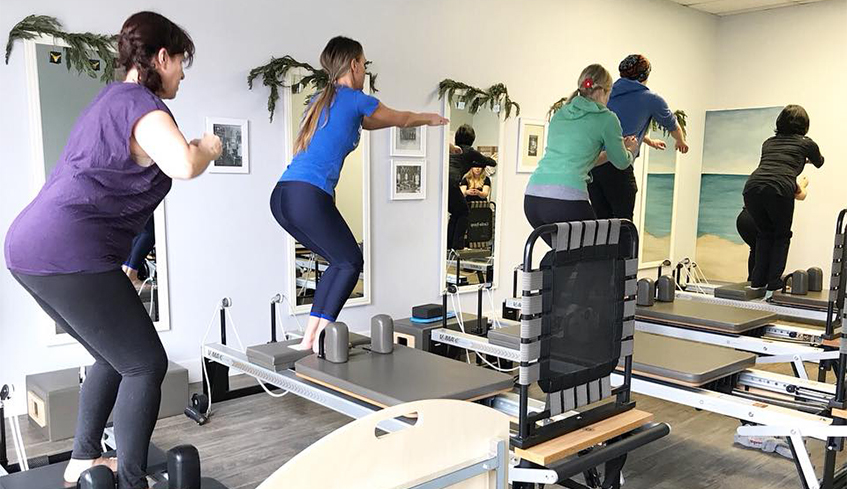 Yoga Shack
Address: 154 Bruce St.
Website: www.yogashack.ca

It all began in the best neighbourhood in the country (voted in 2013). Yoga shack is located in Wortley Village, one of London's most unique communities and has now expanded with an additional location at 203-140 Ann St. To quote Yoga Shack, "we believe that Yoga is all about you and that Yoga is for everyone! Whether you are young or old, healthy or not at your best, male or female, we know that Yoga can change your life for the better" and that should be within enough reason for you to check this place out! If you have a busy schedule, or are simply in town for a short period of time, Yoga Shack provides two different locations, a variety of classes and assorted scheduling and membership options – yoga made easy!
Yoga Shack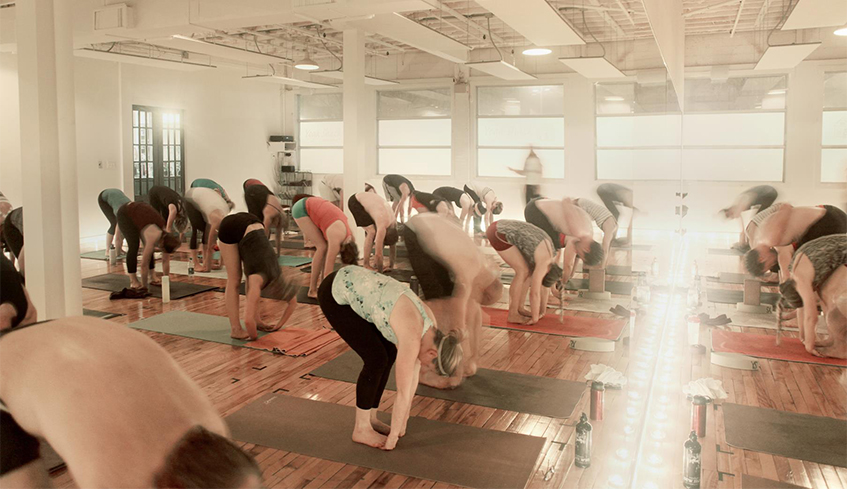 forest City Fitness
Address: 460 Berkshire Dr.
Website: www.joinfcf.com

If you are someone who has a busy schedule or, have odd work hours here is the gym for you. Open 24/7/365 this London, Ontario Gym and Fitness Club will be your go to for getting healthy this year. Sure 24/7 is great but the best part is their smoothie bar! 'CHEAT CLEAN' at Forest City Fitness as they say. With a wide variety of protein flavors, you'll definitely have something to look forward to after your workouts. Mint chocolate chip, Brownie surge, Banana Crème Pie, and Strawberry crème are just a few on the large list of smoothie flavours. Forest City Fitness also offers free youth Fitness programs so parents can work out while knowing their kids are safe and active! And yes… they will be provided with a kid sized smoothie after. Find out more information by calling in, or visiting their website provided above.
Forest City Fitness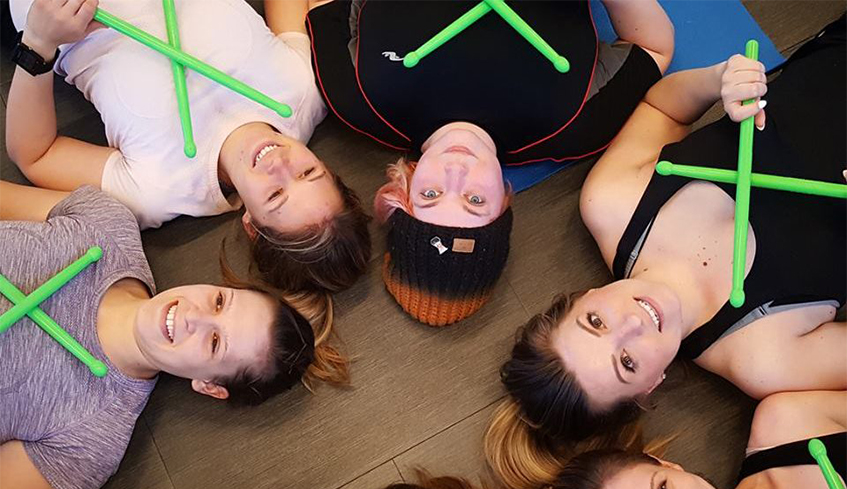 They say that it takes at least three weeks to get into a routine so now that you have all the tools you need to achieve your New Year's resolution, what're you waiting for? Let London be the location to help you meet all your 2020 goals. There are smoothies and very skilled professionals waiting to help you become the best version of yourself. After all, better sore than sorry!