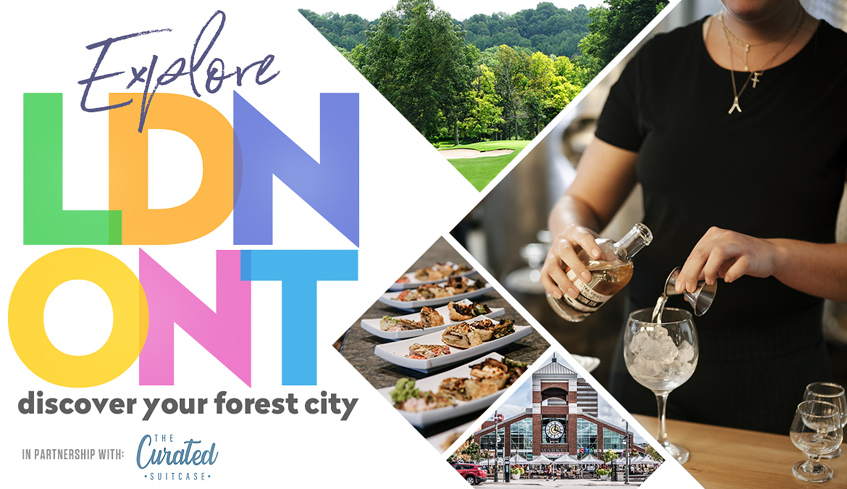 Ahh, summer is here and I'm ready to jet off - picnics by the Thames, exploring Covent Garden Market, strolling through Hyde Park … but wait, we can't travel right now, you say? Don't worry, you don't have to! London adopted many familiar place names from our neighbours across the pond, but these destinations aren't in England, they're in your own backyard!
This summer will likely be one spent close to home, so let's take this opportunity to (re)discover the gems we have right here in London, Ontario. You probably have your favourite local haunts that you frequent over and over, but when was the last time you explored a different neighbourhood or drove, biked or walked a different route than usual? Have you hiked or canoed through Fanshawe Conservation Area, shopped the one of a kind stores on Richmond Row, walked the Labyrinth at Brescia University College, purchased Heeman's own cider or berry latte at the Berry Beanery, completed the Art Crawl in Old East Village or grabbed a bite from the food trucks parked at Wonderland and Riverside?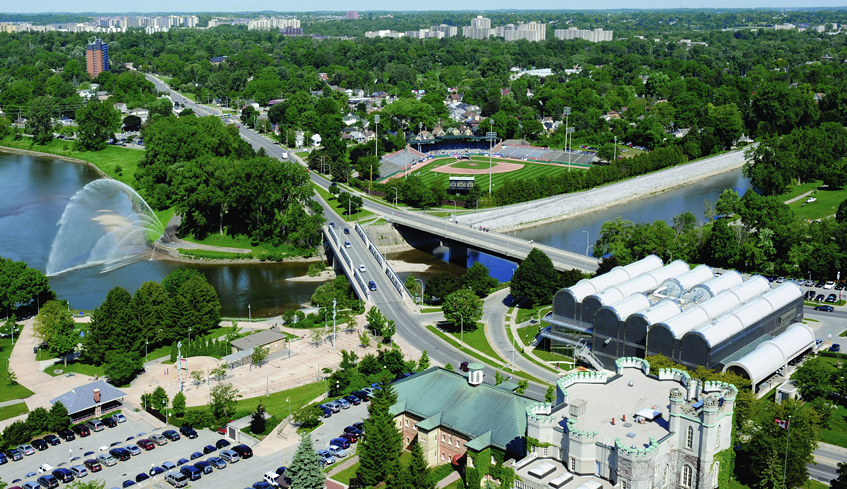 I'm Nicole - proud Londoner, mum, wife, small business owner, instructor and community builder. Born and raised in London, Ontario, I have fond childhood memories of feeding the ducks at Springbank Park, exploring Warbler Woods, visiting Museum London and the Grand Theatre, Wally World, Cornell's, Merla-Mae… the list goes on! (Some of you are likely saying ummm what's Cornell's?) I moved to Toronto for University then subsequently lived in England, Ireland and New Zealand. Between each, I was drawn to return to my hometown.
My love of travel and experiences living abroad led me to launch a boutique travel agency - The Curated Suitcase. While you'll usually find me crafting unique itineraries for destinations around the world, today I'm reminded of how incredible our own country is, and the fantastic getaway locations closer to home. I love exploring new cities in distant places, but right here in London we've got world-class theatre, sports and entertainment options for the whole family, with two blue-flag beaches practically on our doorstep. If you're craving cuisine that will transport you somewhere else, you can find restaurants specializing in worldly flavours right here in your own community.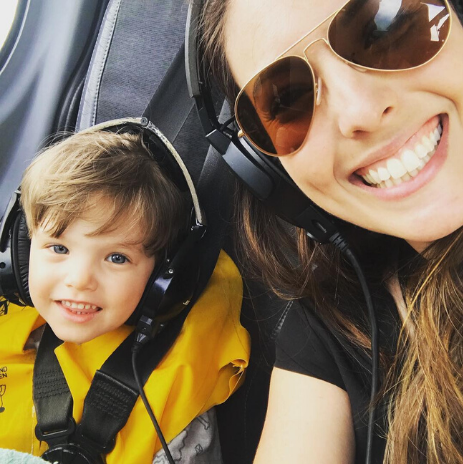 When we travel, we experience the different, the unique, the excitement and awe of going somewhere else. We revel in the wonders of a new place to explore. I'll hazard a guess that you don't explore your own city with the same enthusiasm. So, my challenge to you is to look through your "traveller" lens and appreciate the fun, beautiful, diverse, tasty and very cool offerings we are lucky to have right here at home.
Each week throughout the summer, this series will bring you ideas for how you can be a tourist in your own city. If you're like me, you're ready to get out and about (safely!) so be sure to follow Tourism London on Twitter, Facebook and Instagram and use #ExploreLdnOnt to stay connected, be notified when a new blog comes out and keep the inspiration coming!
Whether you're looking for family friendly activities, date night inspiration, solo adventures or group fun, I'll cover it! As Covid-19 continues to impact our community, I'll provide health and safety tips, and provide "sight-seeing" recommendations that are based on approved activities and gathering numbers. As our city opens back up, there will be more to explore and I have a hunch you'll see things from a new perspective, with renewed gratitude and love for this community. So, forget to pack your bags, and avoid the security lines - get set to explore your forest city.
Nicole

Don't forget to practice these safety tips: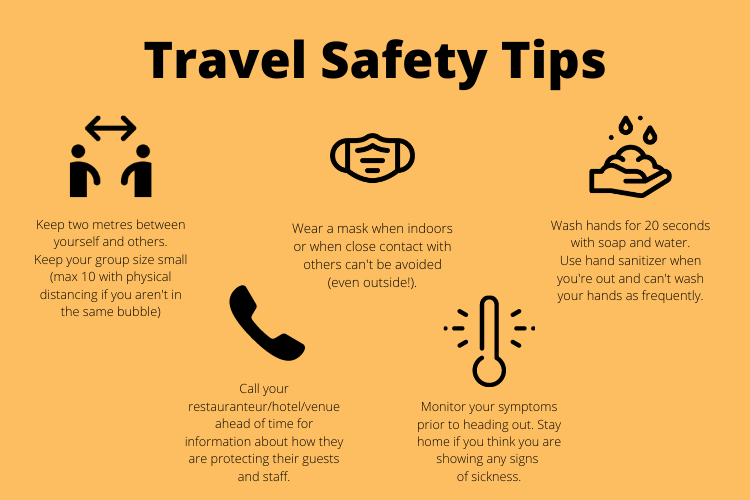 The Curated Suitcase specializes in custom itinerary creation and contributes annually to activities of social impact inspired by our client's travel experiences. Our mission is to assist clients in traveling to new destinations and returning to beloved places, helping them to approach their journey as a traveler not just a tourist, and seek authentic experiences where they can learn about the people, culture, history and wonders of the places they visit.
Travel has the ability to open your eyes, challenge your perceptions and beliefs, educate, and inspire. It provides experiences that take your breath away, and ones that motivate you to stand up for something and make your voice heard. Travel can and should change you. If we seek to understand the world, through experiencing the world, then we are poised to change the world.
READ MORE IN THIS SERIES:
Day Tripping in London, Ontario