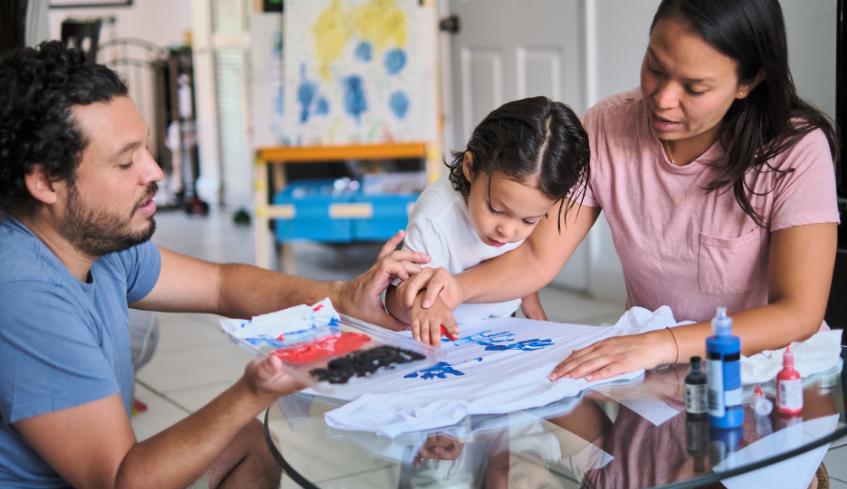 By this time you may have run out of bananas to bake, floor space to vacuum and Instagram posts to scroll through. If you're looking for some new and creative ways to spend time with your family and/or those in your household while supporting local we've lined up your next bonding activities.
Here are some ideas of how you can keep busy at home while supporting local London businesses. Remember, when you support local, you support a dream. We encourage you to support an economy of friends and neighbours - the heartbeat of our community.

Pick-up Play Kits
Bring the London Children's Museum home with you for a day of screen-free fun. The Pick-Up Play Kits are the perfect tool to keep the kids busy with activities both inside and outside of the house. Each kit is designed for hands-on learning and includes open-ended play materials, play prompts and caregiver tips. They are available for online purchase and contactless pick-up at the museum. Which kit will you choose? There's the Sensory Café, Outdoor Family Fun, Dinos in Space or you can donate a play kit that the London Children's Museum will deliver to a child from a family facing financial barriers.

Have a Donut DIY party
You know, stressed is desserts spelt backwards. Who doesn't love sweets, especially donuts. Order a 4-pack or 6-pack DYI Donut Party from BoxCar Donuts. You can even pick your own toppings and glazes. This is an activity the whole family will enjoy. Whether you take part in the creation process or the indulging process, this is a highly sought-out activity to do while supporting local.

Become your own bartender
Happy hour is not dead. We're just now enjoying it from the comfort of our own homes. While we follow the guidelines of the province and Middlesex-London Health Unit, we are also improving our cocktail crafting skills. Take this time to perfect your favourite libation so that you can show off your new skills to friends and family when it is safe to do so. Union Ten Distilling Co. has been busy at work creating unique cocktail kits which includes everything you'll need to make multiple servings of your favourite drink. Cheers!

Get competitive
There is always someone in the family who gets overly competitive about everything. Well, this activity is just for them! Trapdoor Escape Rooms is now offering a carefully curated selection of escape room-themed board games and puzzles for purchase! Did you know, playing board games stimulates and increases brain function? May the best person win!

Though these are just a few ideas, we suggest supporting all of your favourite businesses and even exploring new ones in the Forest City. Whether it is leaving a positive review, purchasing gift cards for future use or arranging for delivery or storefront pick-up, all positive reinforcements can help out local businesses at this time. Please ensure to check with the businesses directly for their pickup and/or delivery options.