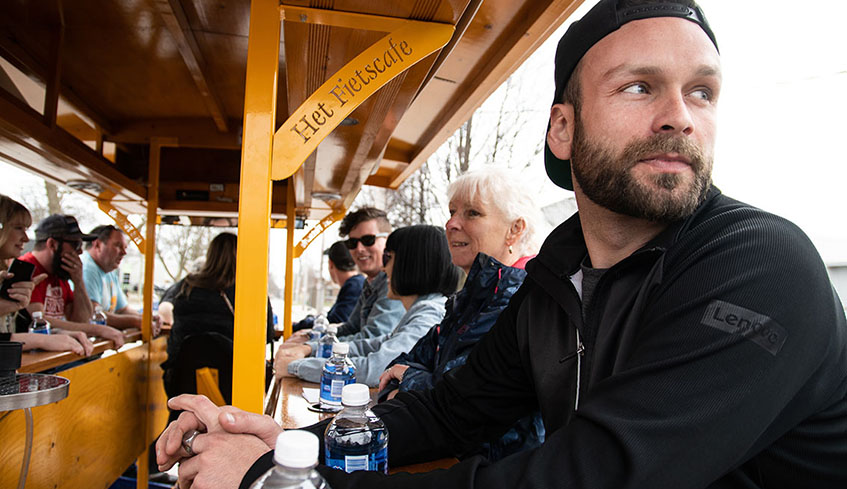 By Whitney South, Best of London. 04.27.18
For anyone milling around Old East Village recently, it was pretty apparent there's something new in the neighbourhood.
Gliding down Dundas, peaking at a clip of about 7 km/h, Smackwater Jack's PedalPub made its debut April 24, garnering a wealth of laughter and smiles along the way.
And we're not even talking about the passengers.
Set to tour the area's hottest craft breweries, including the London Brewing Co-op and Anderson Craft Ales, the party bike with a barrel is the first of its kind in Ontario's southwest.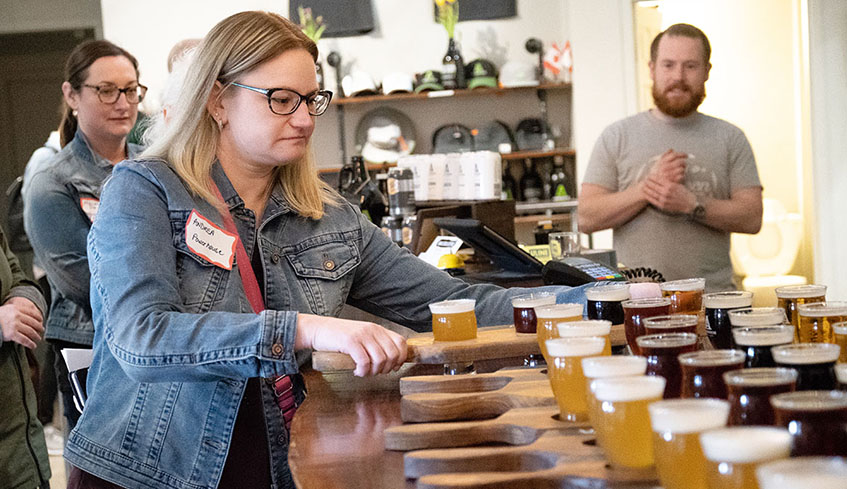 The London venture is the brainchild of Brad Oke, owner of Smackwater Jack's in Grand Bend, who said the Forest City is the perfect place to launch his latest enterprise.
"London has always been known as a great test centre . . . it's a microcosm of what all the cities in Ontario are," he explained. "Old East is an area with so much history. It's been reformed into an amazing community where everyone knows your name . . . there's no better place to start than right here."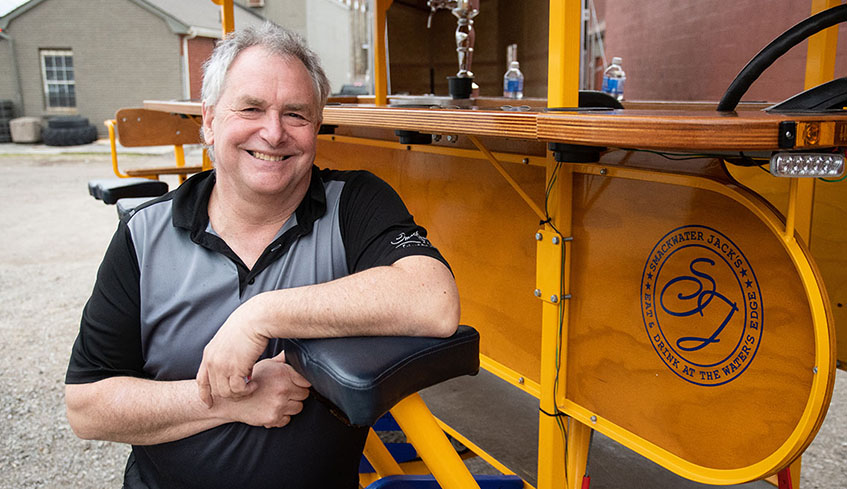 In addition to the brewery stops, other local vendors are set to be featured at the tour's jump off point, Life of Leisure Surf & Social Club, at 792 Dundas St., with pop-up offerings including Toboggan Brewing Co., and Railway City Brewing Co. of St. Thomas.
"Eventually there's going to be three brewery stops, plus a new distillery opening in the fall, so there's always something going on here," said Oke. "This will hopefully become the spot you can taste anything your heart desires."
While similar rigs have been a common sight in the U.S. and Europe for years, Ontario liquor laws don't allow guests to drink while on the bike. In this case the barrel is just decorative.
Jumping on the bike for the first time, Courtney Orser was ready and raring to go. As Events Manager for Anderson Craft Ales, she's excited see what the PedalPub can do.
"I really think it's going to make the brewing community more accessible . . . and bring out people who may not be into craft beer but are ready to give it a try," Order explained. "As for the biking, I'm definitely going to rise to the challenge."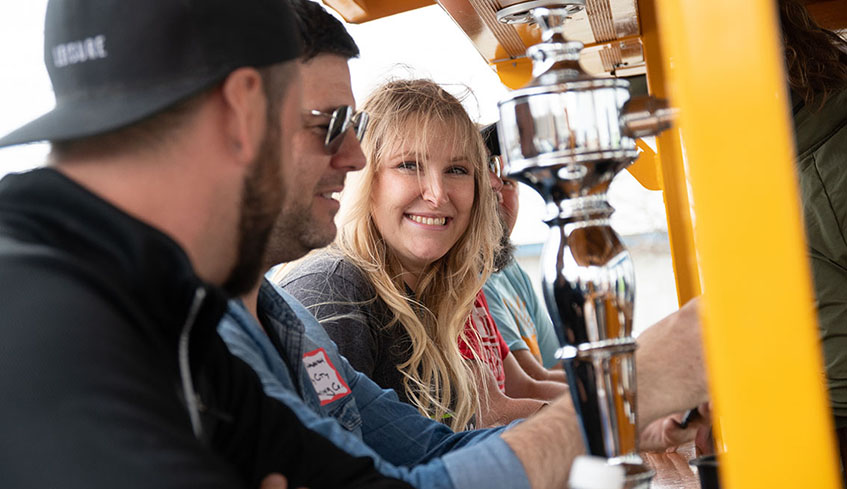 While Anderson has enjoyed broad distribution within the city, the company is ready to expand. As one of the stops on the tour, they're anticipating a flood of new faces ready to sample something new.
And that helps the whole community.
"Craft brewers are really like a family, where we really want everyone to do well and steal shelf-space from the big guys. A win for one brewery is a win for all of us," she said. "This is going to give people from outside areas a chance to come into the city and see what we have to offer — little gems in the heart of London."
For more information, or to book a tour, visit www.pedalpub.com/london-on.
Photos by Whitney South