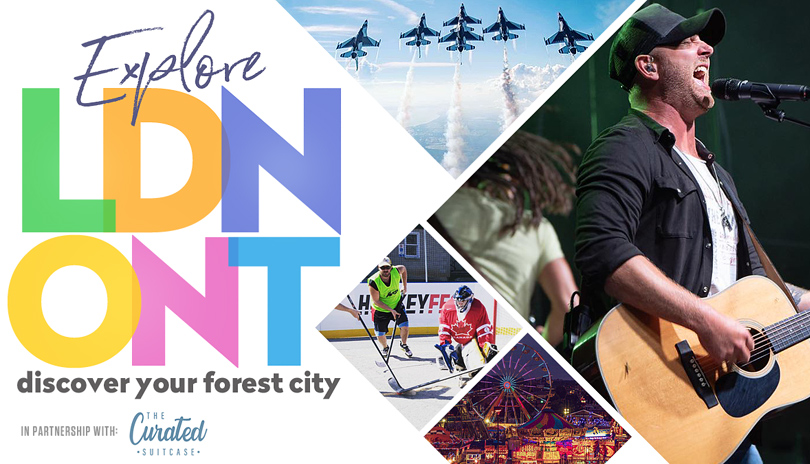 With Labour Day weekend signalling the shift from summer, and as students head back to school, life tends to settle into a routine. Sure, routine in 2020 might look different, but what remains the same is Fall fun in the forest city. September is filled with iconic London events, including long-time favourites, with a new take on traditions. Plus, with new festivities added to the calendar, there's something for every type of local tourist.
Whether you're a sports enthusiast, a foodie, enjoy arts and culture or shopping local, here are four upcoming events that you won't want to miss.

The Western Fair
For over 150 years, the Western Fair has been the kick-off event for Fall fun. With COVID-19 impacting operations, the physical event has been cancelled. But don't you worry, the organizers are bringing the fair to you in a whole new way. With the help of the Augmented Reality app - Engage - you'll be able to enjoy interactive experiences with fair favourites such as local entertainment, midway fun, animals and of course, food. Speaking of food (my favourite part!), you can order a sweet-filled Fair Food Box and have it delivered right to your door. Sign me up! The virtual Western Fair will take place from September 11-20 - check www.westernfairdistrict.com for the latest updates on the app and fair activities.
Airshow London
Look up! It's a bird, it's a plane.. it's a lot of planes! If you enjoy going to a drive-in movie, then you'll welcome the way Airshow London organizers have mixed things up this year. With Canada's first physically distant airshow taking place September 12-13, SkyDrive spectators will watch the show from inside or outside their vehicle within their own designated space. Featuring an incredible roster of performers, guests will be treated to aerial displays from the Royal Canadian Air Force and seven U.S.-based Demonstration Teams - including The United States Air Force Thunderbirds in their only Canadian appearance for 2020! Visit airshowlondon.com to learn more and purchase tickets. Don't wait, they are selling fast!
Hockeyfest - Game On!
The world's largest road hockey festival is returning to London, making it the largest sporting event to take place locally since the pandemic. To be held at Westmount Shopping Centre from September 11-13, this three-on-three road hockey event is for all ages and divisions. Safety protocols have been enhanced, and pods with rinks will be spread out over the parking lot areas. You can register here if you're keen to participate, or get out and cheer on your family and friends as they compete in this active, fun event. For a city that has a passion for sport, this event will be a welcomed sight!
2020 Cmaontario awards