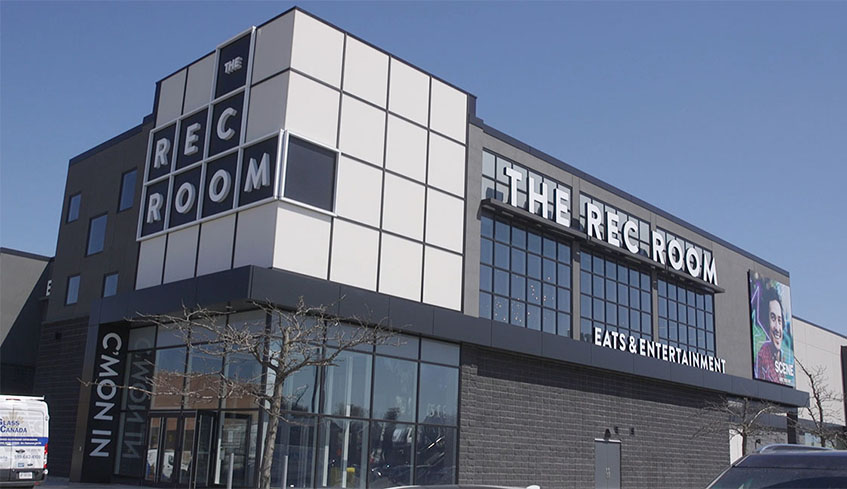 By Whitney South, Best of London. 05.10.18
While cocktails and hors d'oeuvres always make for a good time, there was really no better way to christen the city's new entertainment mecca than with a friendly game of air hockey.
The challenge was made by Cineplex President and CEO Ellis Jacob to London Mayor Matt Brown during the opening ceremonies for the company's latest Rec Room location on May 9.
"I'll warn you, I did recently defeat (Toronto Mayor) John Tory," Jacob said with a laugh. "This has become quite the tradition . . . I hope you're up for it."
Located at CF Masonville Place, The Rec Room is billed as a hotspot for eats and entertainment, bringing together incredible dining with exciting live entertainment and amusement gaming experiences, all under one roof.
Spanning 35,000 sq. ft., and supported by over 125 staff, London's locale is one of five Rec Rooms across the country, and the second to land in Ontario.
The venture is part of a shift by Cineplex, who has been on a journey to transform itself from being Canada's largest motion picture exhibition company, to one of the country's most-loved entertainment destinations.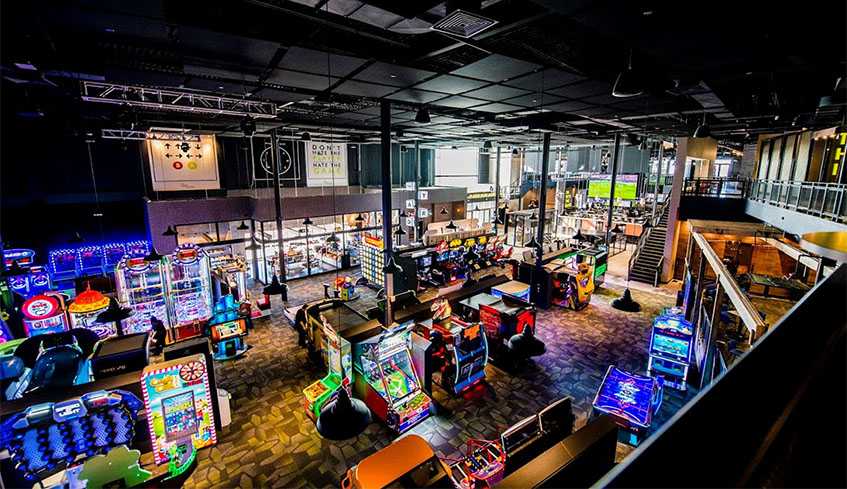 According to the Cineplex Director of Communications, Sarah Van Lange, it's a culmination of all the best aspects of what the company has to offer.
"When people think about Cineplex, they think about movies . . . but what people don't know is that we have a bunch of other businesses that we operate, like amusement gaming, and digital signage," she explained. "The Rec Room is really an amalgamation of everything we do best. Across our network, we entertain over 77 million Canadians a year, and that's what this place is 100 percent about — fun and entertainment."
From classic offerings to newer games, pool tables to axe throwing, and virtual reality, the company has left no stone unturned when it comes to fun.
And forget about that dirty old bucket of tokens and pockets full of paper tickets, The Rec Room is all run on the newest tech, thanks to a RFID wristband that keeps track of both credits and points earned.
As for the prizes — from good old-fashioned candy and stuffies, to Michael Kors bags and MacBook Pros, The Trophy Room is the gateway to some major rewards.
And then there's the food.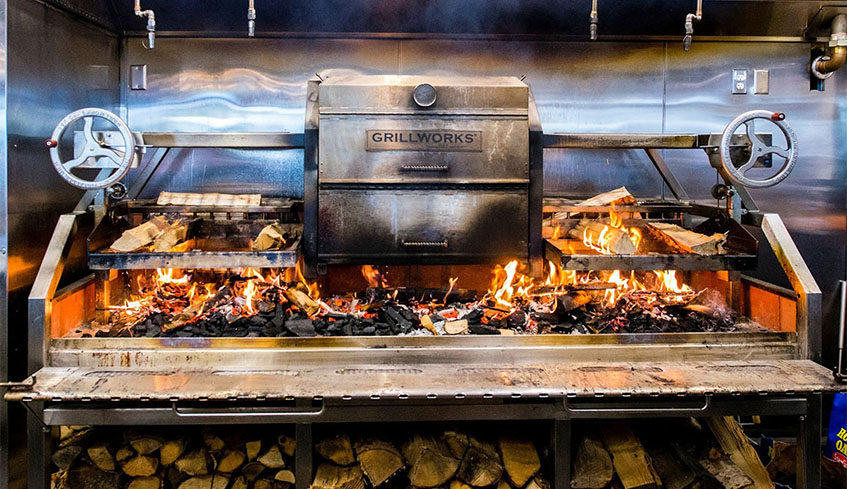 A destination that puts food first, The Rec Room serves the very best in wood-fired, Canadian-inspired cuisine thanks to both the Three10 restaurant and The Shed, their quick service offering. There's also space available for private meetings, corporate events, and of course, holiday parties.
But for Van Lange, it's all about the pizza.
"For me, it's The Beast," she said. "It's one of my favourite things to eat, in life."
Add to that a customizable poutine bar, as well as specialty donuts, including the delectable Nutty Maple Pig, a combination of maple glaze, candied bacon and vanilla custard, and you really can't go wrong.
"It's all about eats and entertainment, 100 percent," said Van Lange. "Not to sound cliché, but we really do have something for everyone. If you want to come for an afternoon with the family, or a nice dinner, this a great place to come — a first date, a bachelorette . . . there are any number of reasons to make The Rec Room your destination."

For more information on The Rec Room, visit www.therecroom.com.