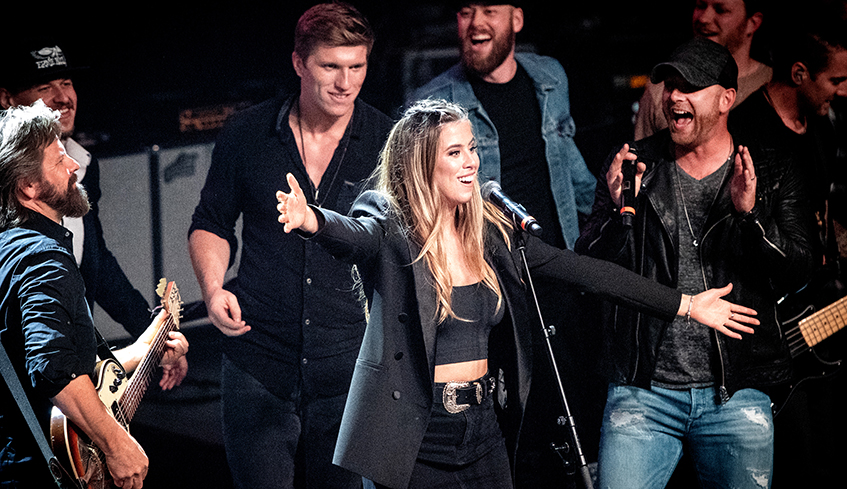 By Whitney South, Best of London. 08.29.19
The CMAOntario Awards are heading back to London.
Announced today, the Forest City will once again welcome the event in 2020, with the festival and awards ceremony running May 29-31.
This will be the third time the city will host the festivities, with previous incarnations taking over Centennial Hall and the downtown core in 2017 and 2018. Thanks to a thriving country music market and excellent track record of events, organizers say London offers a tremendous opportunity to showcase and celebrate Ontario talent.
"The support of our members, Ontario artists and fans are what keeps our festival, conference and awards weekend evolving to greater heights," said CMAOntario President Steve Kassay. "London has been a terrific host in the past, and we're thrilled to return to Music City next year." The Country Music Association of Ontario is an Ontario-based, province-wide, not-for-profit organization, with the objective to celebrate, foster and support the growth and development of the province's country music community and all those associated – provincially, nationally and internationally.
Essentially, it's all about making Ontario country music matter — and London appears to be the perfect place to help make that happen.
"We are fast-gaining a reputation as Canada's Music City and for good reason," explained London Mayor Ed Holder. "From intimate performances at Aeolian Hall to the main stage at London Music Hall or the award-winning Budweiser Gardens, we know how to party. When London plays host, the entire city rolls out the welcome mat, and the 2020 CMAOntario Awards will be no different."
It's that reputation which has continued to shine the spotlight on London. In addition to two CMAOntario stops, the Forest City has continued to bring in fans and audiences from across genres and the nation, welcoming the Canadian Country Music Association (CCMA) Awards in 2016, and the JUNO Awards earlier this year.
This time it's all about local and provincially homegrown talent, including Meghan Patrick, Tim Hicks, James Barker Band, The Reklaws, Andrew Hyatt, and Genevieve Fisher sure to make a splash when nomination time comes around.
"Ontario is incredibly rich with some of the best country artists in Canada and a wealth of emerging talent," said Director of Culture and Entertainment Tourism for London Tourism and Host Event Chair, Chris Campbell. "It's an honour to welcome the CMAOntario Awards and festival back to London. It's great for London and our entire region."
In addition to the awards show itself, country music fans will have the opportunity to experience up-close interactive performances by some of the top names in Ontario country music throughout the weekend.
Presented by Slaight Music, the 8th annual CMAOntario Awards and festival takes over London May 29-31, 2020, culminating in the awards celebration at Centennial Hall Sunday night.
Additional details regarding participants, performers and ticket availability will be announced in the coming weeks.
For up-to-date information visit cmaontario.ca or follow the CMAOntario on Instagram, Facebook and Twitter.
Photos by Whitney South