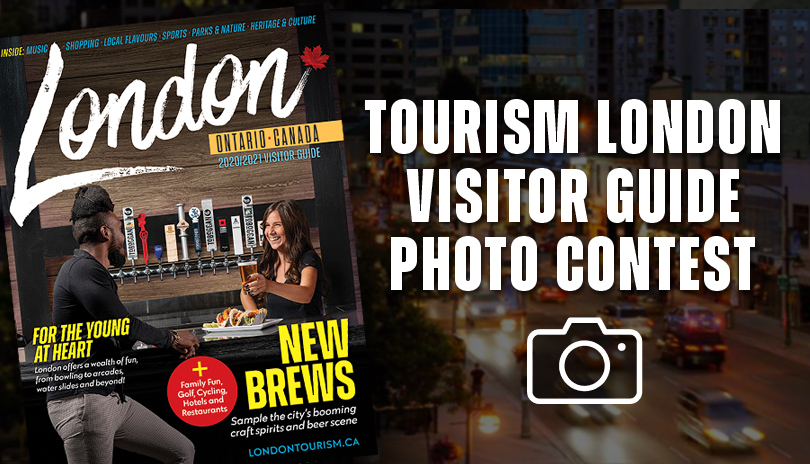 Attention London, Ontario! We are looking for a passionate photographer and/or artist who wants their work to be featured on the cover of our 2021 Visitor Guide! Whether it be sports, culture, entertainment, conventions or scenery related, share your #LdnOnt inspired photograph or art piece with us and tell us the story behind it and what London, Ontario means to you!
The winner will be awarded the 2021 Visitor Guide cover, an inside page feature about the artist and $250 payout.
That's not all! We need the community's help in voting for your favourite submission. What do you think most represents the Forest City? Cast your vote today.
How to enter
1. Ensure you have read and followed all rules and regulations along with the release and consent of this contest
2. Go to our contest page found here and ensure you have toggled the ENTER tab on (top right corner)
3. Upload your submission by: connecting to your Instagram, submitting through your browser or pasting your image URL into the prompted box
4. In 500 characters or less, tell us about your submission and/or its significance to London, Ontario.
5. Insert all your contact information
6. Click ENTER and congratulations! You have now submitted your entry to be considered in Tourism London's 2021 Visitor Guide Cover Contest!
7. Share the contest with your friends and family so they can vote for your submission. Remember to tag us in your posts!
Best Practices
Submissions should be portrait/vertical orientation and available to download in hi-res format. There should be an area that would be a void or where text can be overlaid (usually on the sides). There should also be some clear space at the top of the image for the logo placement.
See this year's cover as an example.
how to vote
1. Go to our contest page found here and ensure you have toggled the VOTE tab on (top right corner)
2. Browse all submissions and cast your vote for your favourite sumibssion!
3. Reminder, voters can vote once a week.
4. Share the contest with your friends on your social media - remember to tag us!
Facebook: @tourismlondon
Instagram: @tourismlondon
Twitter: @tourism_london
How will the winner be chosen?
Since this is a voting based contest, Tourism London will collect the top 10 submissions with the most votes. A panel of judges will then decide on the 2021 Visitor Guide Cover Contest winner!
important dates
Submissions will be accepted from 8:00 AM on November 18, 2020 until 11:59 PM on December 27, 2020.
Voting will run until 11:59 PM on January 3, 2021.
The winner will be chosen and contacted the week of January 4-8, 2021.
Please note that there is a limit of one contest submission per person. Before entering this contest you agree to Tourism London's Release, Consent & Indemnity guidelines.