Celebrate winter! From outdoor to indoor fun, here are some ideas for you and your friends and family for this season in London. Experience London's winter attractions and activities for yourself to understand why it inspires such passion from locals and visitors alike.

Have an ice day & lace up!
Storybook Gardens skate trail is open! The 250 metre long refrigerated trail winds its way through the front half of Storybook Gardens, right next to the miniature playhouses in Storybook Village. The trees and buildings are decorated for the holidays, hot chocolate and Beavertail pastries are available at the concession during your visit. Skate rentals are available. Click here to learn more about the hours and fees.
Storybook Gardens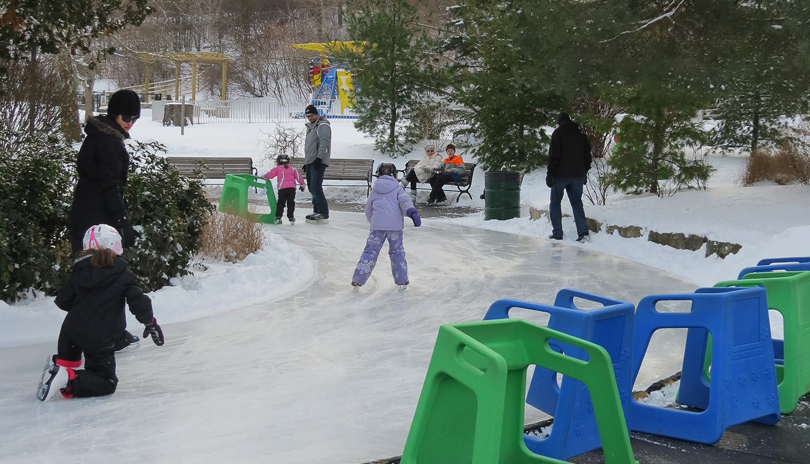 Head downtown to Victoria Park for some daily outdoor free public skating throughout the winter season, weather permitting. Skate rentals are available. Learn more about hours and times.
Victoria Park - Winter Wonderland Event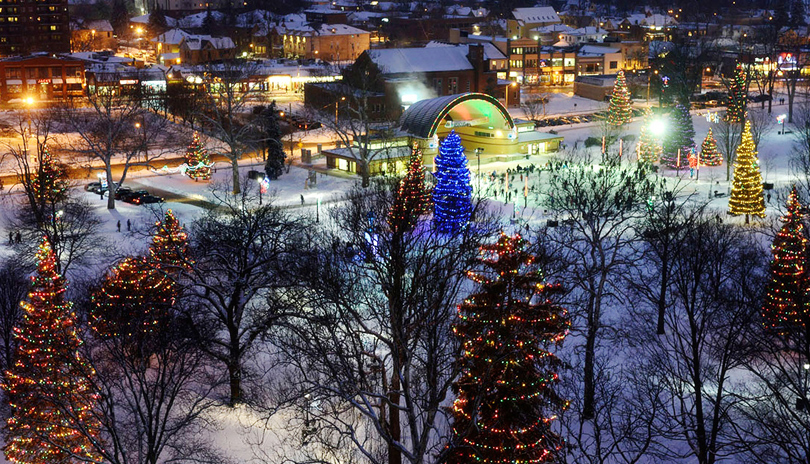 Grab your skates and make your way downtown to the Covent Garden Market rink! Enjoy daily free public skating, weather permitting. Learn More. Warm up from the cold with a cup of coffee or hot chocolate inside of the Market! Click here for market hours.
Covent Garden Market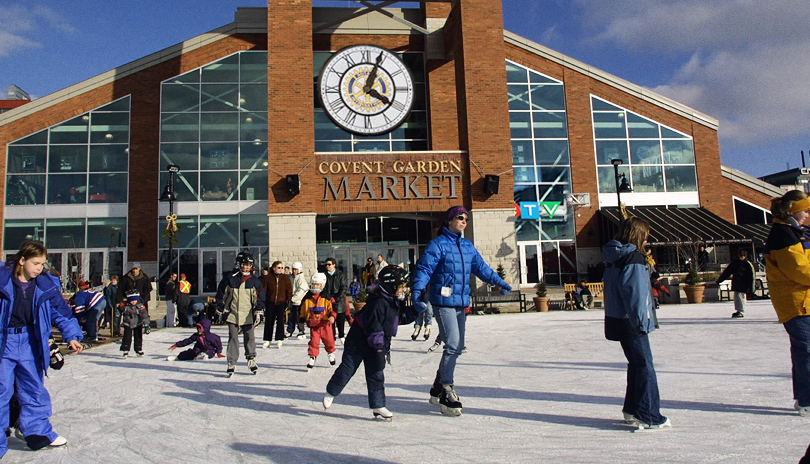 HIT THE SLOPES
Experience an old London winter tradition this year! Boler Mountain, Canada's southernmost ski hill, has officially opened their new chalet. This state of the art facility is designed to provide an enhanced year round guest experience including incredible views of the slopes and trails. Day tickets and prices are available here for skiing, snowboarding and tubing. Learn More. Looking for another exciting winter activity? Try Boler Mountain's Tube Park - featuring 3 tube runs that are 10 stories high where you can achieve speeds up to 70km/hr!
Boler Mountain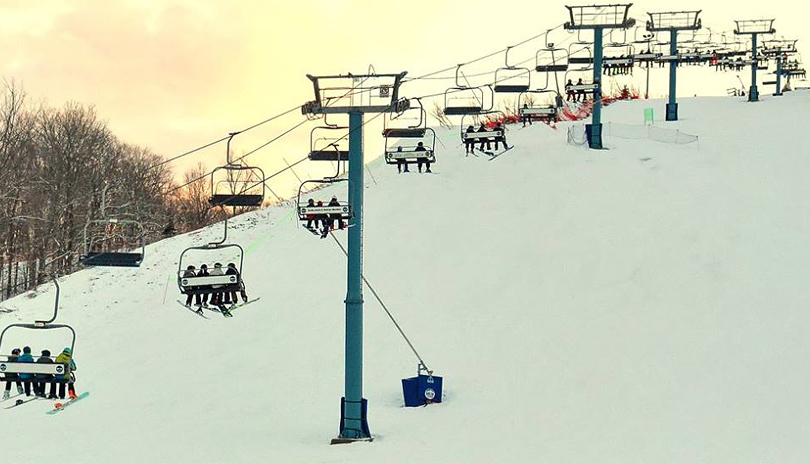 ESCAPE FROM IT ALL
It may not be a warm beach destination, but it will get your blood pumping! If puzzles and games are your thing, then you need to experience one of London's many escape rooms. Located in the heart of downtown London, you will find Exodus London Escape Rooms, Mystery Escape Rooms, & Trapdoor London Escape Rooms. Will you accept the challenge and be able to escape before time runs out?!
Exodus London Escape Rooms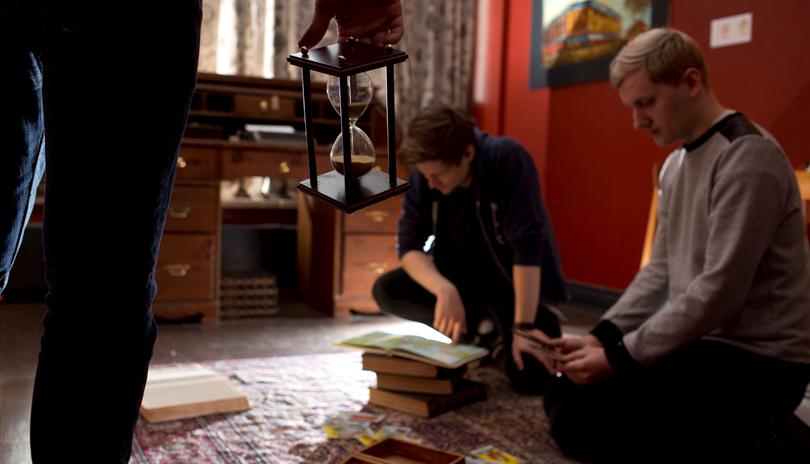 Palasad Socialbowl
Located nearby to the Royal Canadian Regiment Museum, Palasad Socialbowl is London's only bowling bar with craft cocktails, local beer, live music and wicked scratch made food all under one roof in a reinvented slick, edgy atmosphere. One of two Palasad Limited locations, bowling, billiards, ping pong, escape rooms, arcade and free board games await your next adventure.
Palasad SocialBowl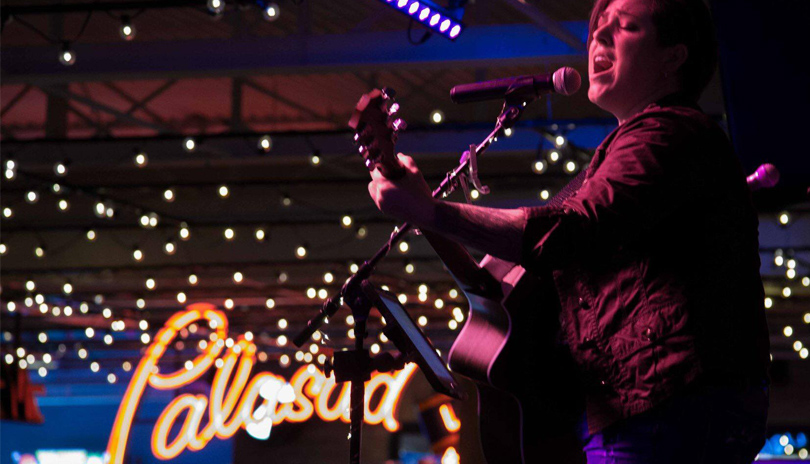 BATL - Backyard Axe Throwing League
Take your frustration out on winter, one throw at a time. BATL, Backyard Axe Throwing League, is the perfect way to settle that Christmas dinner argument through either a premium group booking (advance booking required) or through their informal axe throwing practice and instruction. Get your friends and family together and earn those bragging rights!
BATL - Backyard Axe Throwing League
Junction Climbing Centre
If you need something a little less sharp and just as extreme, check out Junction Climbing Centre located beside Anderson Craft Ales. They offer a variety of programs, ranging from introductory lessons, group team building events, kids' day camps, birthday parties, and competitive training. Junction Climbing has about 80 routes and 50 boulder problems, providing plenty of options for climbers of all abilities and backgrounds. Drop-in and climb up!
Junction Climbing Centre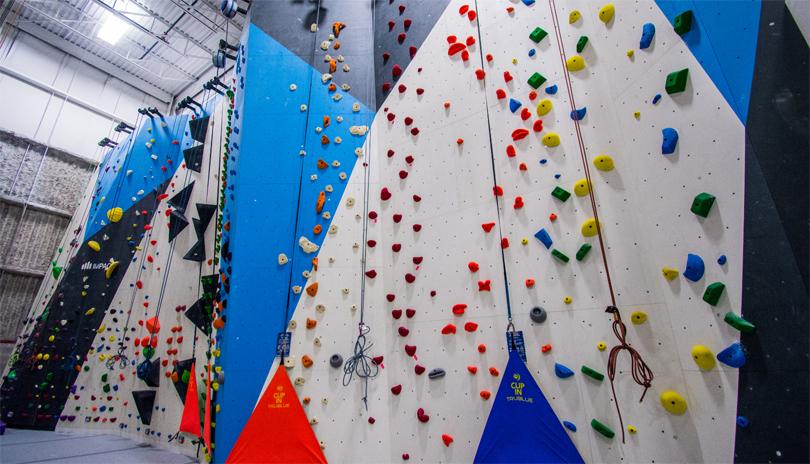 yuk yuk's Comedy Club
Not in the mood to get physical? Work out your abs while staying seated with side-splitting comedy at Yuk Yuk's Comedy Club, located inside the Western Fair District. Featuring performances by the best Canadian comedians, as well as a pro amateur open mic show on the last Saturday of every month. 19+.
Yuk Yuk's Comedy Club